A Concrete Candle Holder cast in a Folding Mould
A Concrete Candle Holder cast in a Folding Mould
These candlesticks with metal candle holders for long candles and tea lights are cast with Concrete Craft in a folding mould.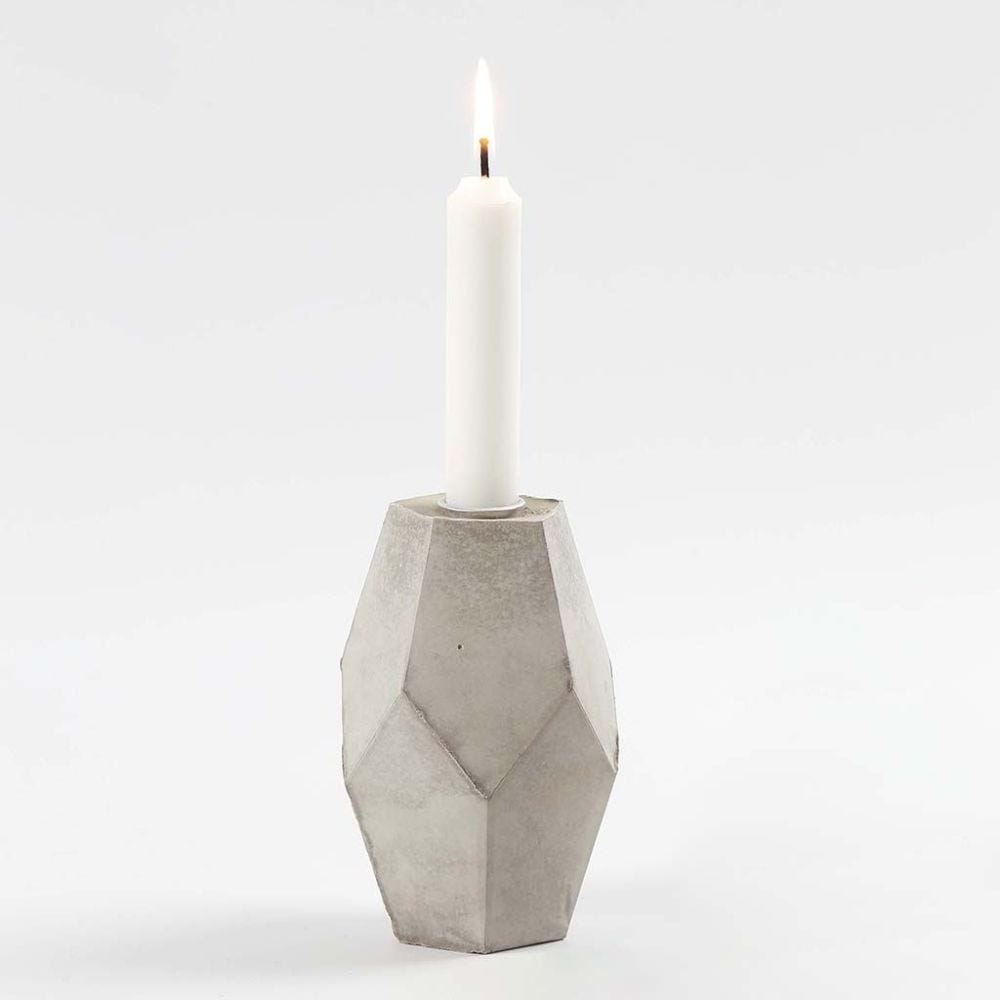 How to do it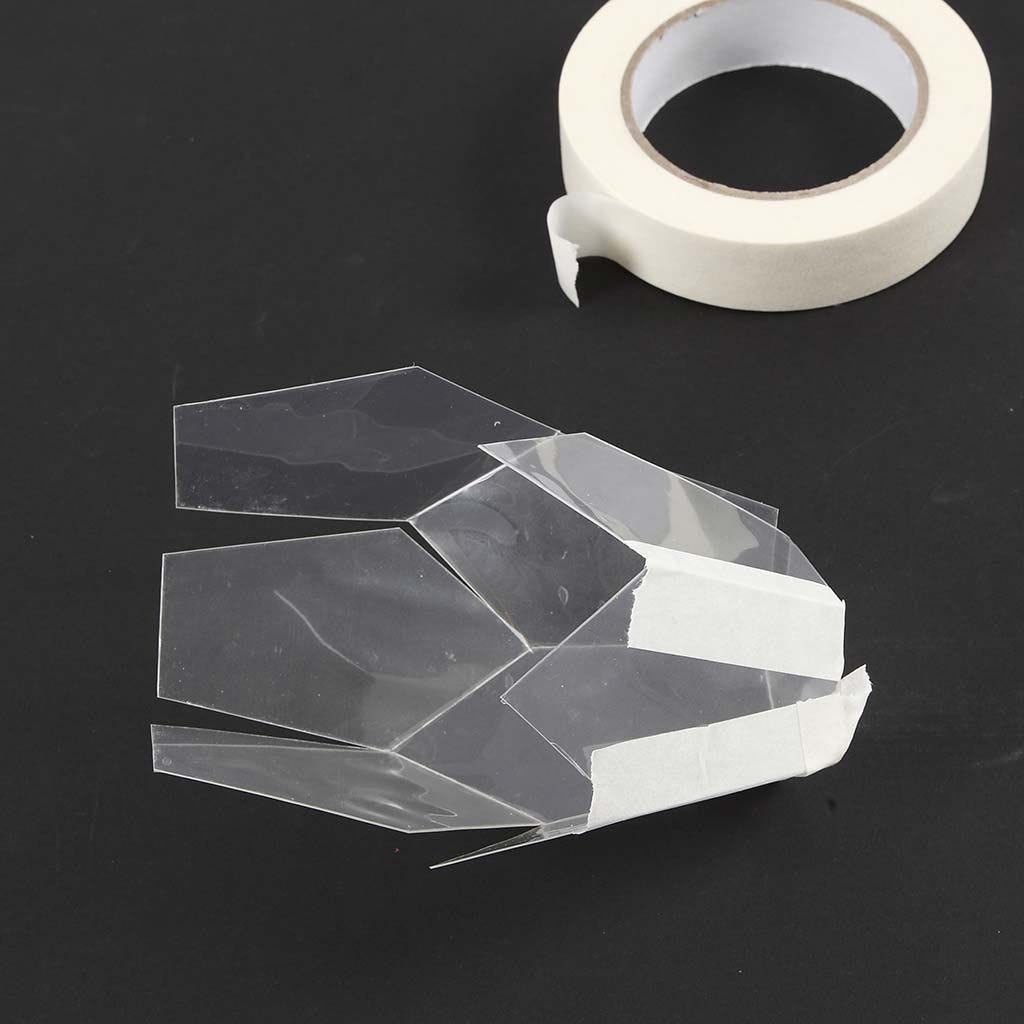 1
Folding mould: Fold the thin plastic sheet along the scored lines. Seal the joints together with masking tape.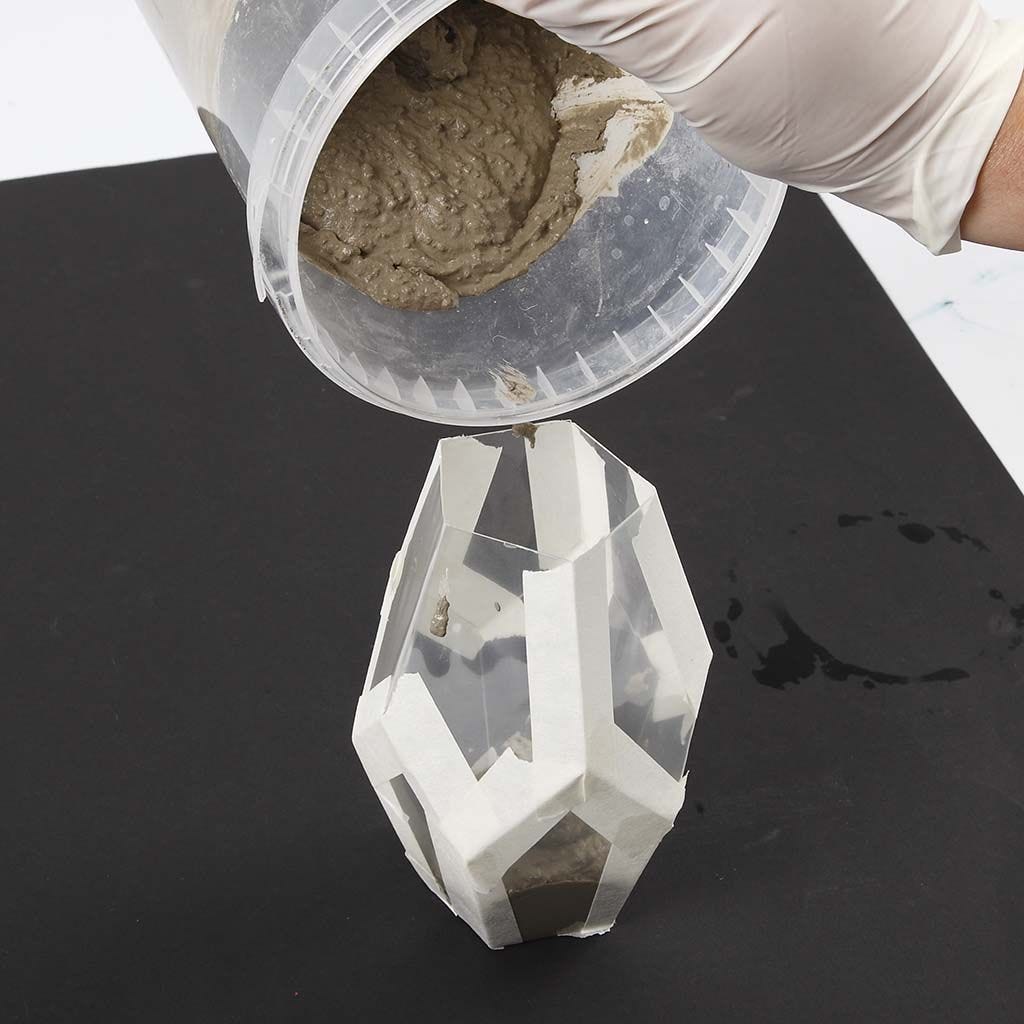 2
Mix Concrete Craft and water according to instructions on the bucket and pour the mixture into the mould. A TIP: You may use plaster as an alternative.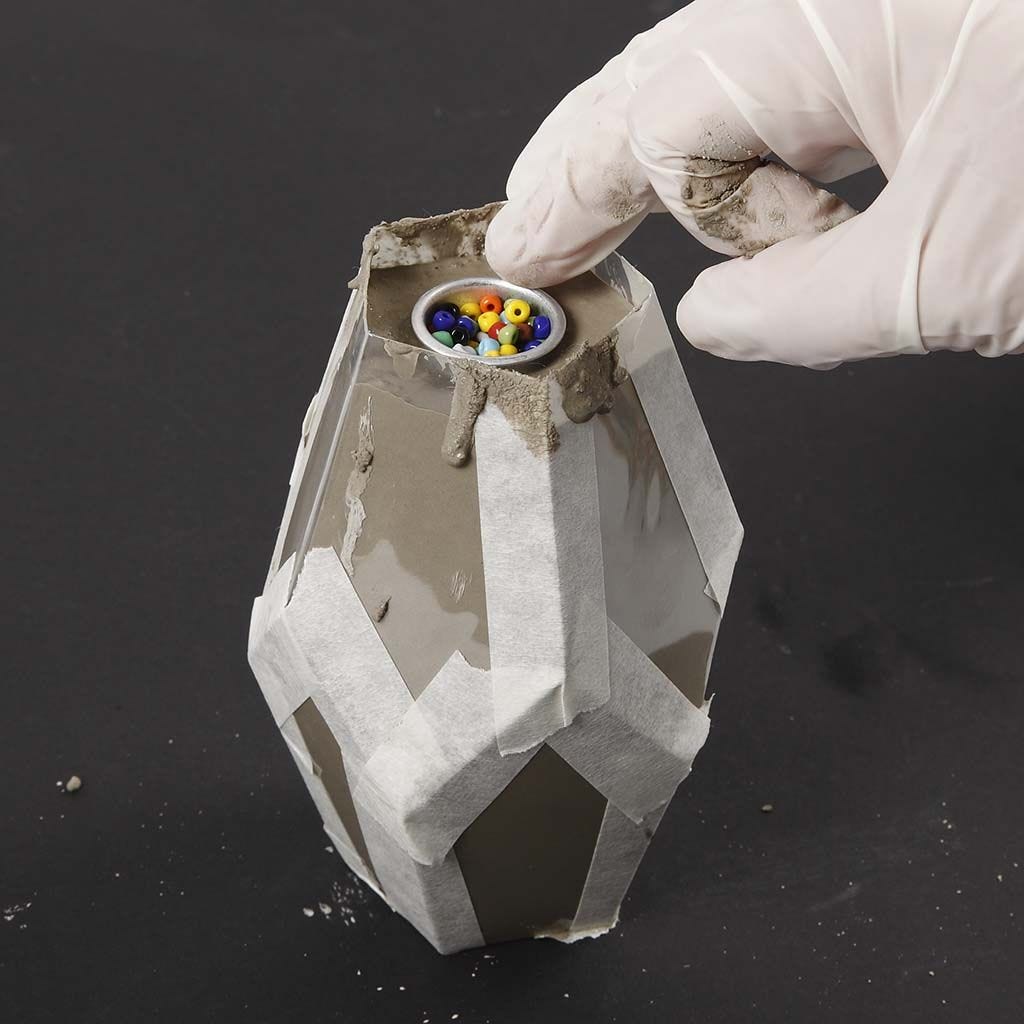 3
Push a metal candle holder for tea lights/long candles into the middle of the liquid concrete in the mould. Add weight with beads to keep it in place when hardening.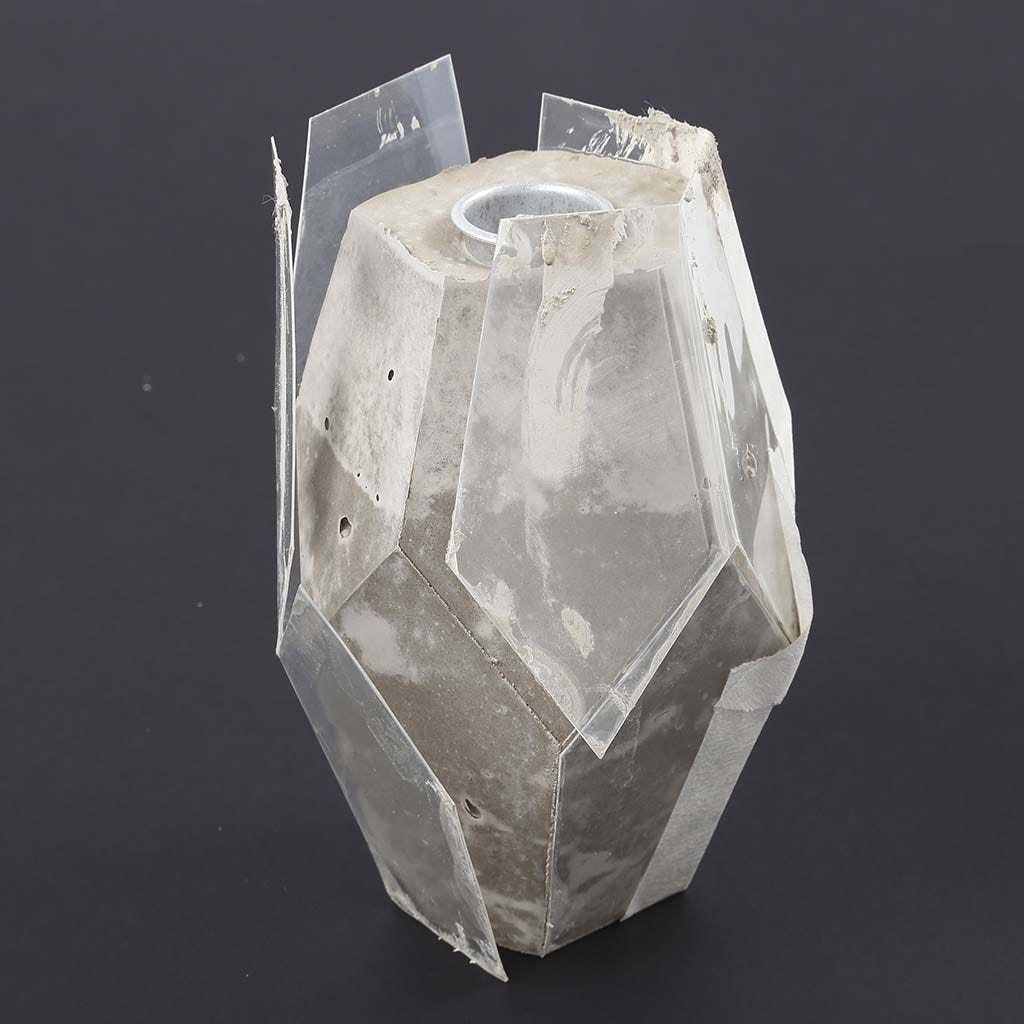 4
Remove the masking tape and remove the folding mould from the shape. Wash the mould with water so that it can be reused.