A-Color Glass Paint on Terracotta
A terracotta art tile is painted with A-Color Glass Paint. Opaque glass and porcelain markers are used for making lovely drawings on the tiles. The triangle-shaped metal hanger on the back makes it easy to hang the tile.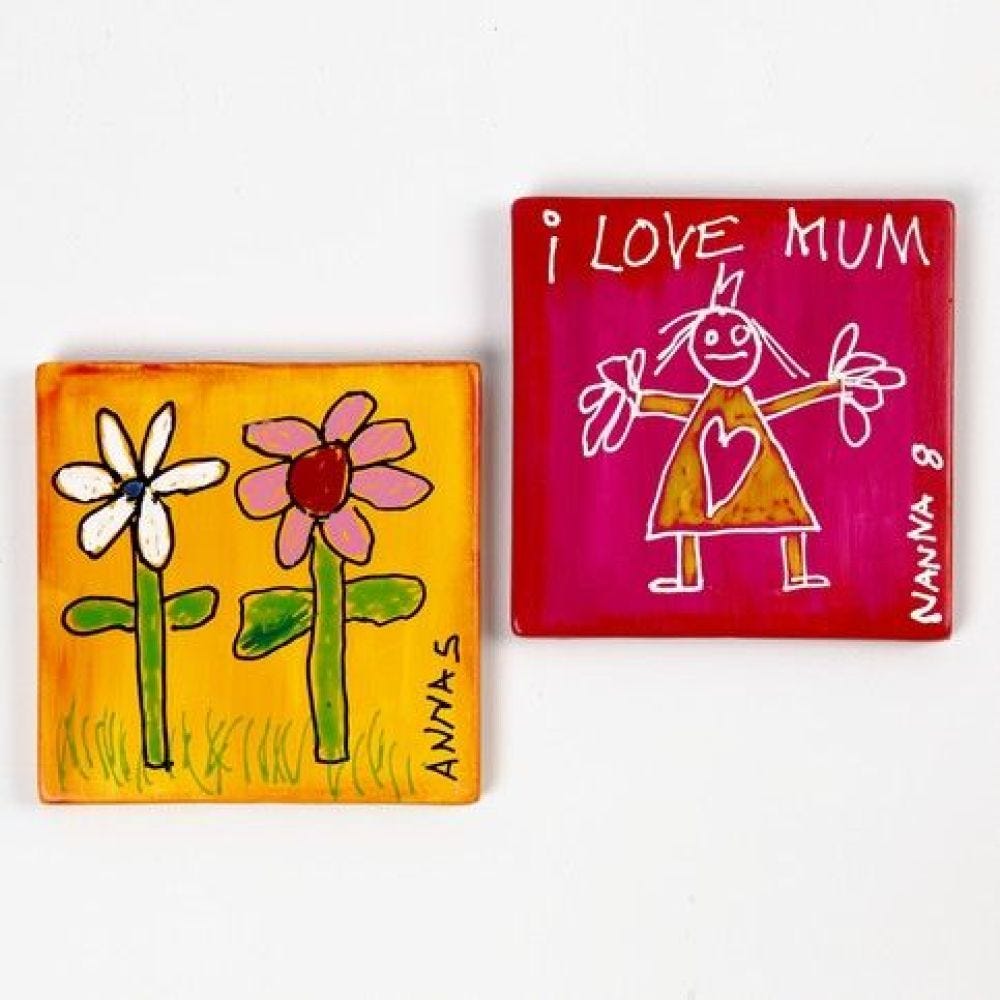 How to do it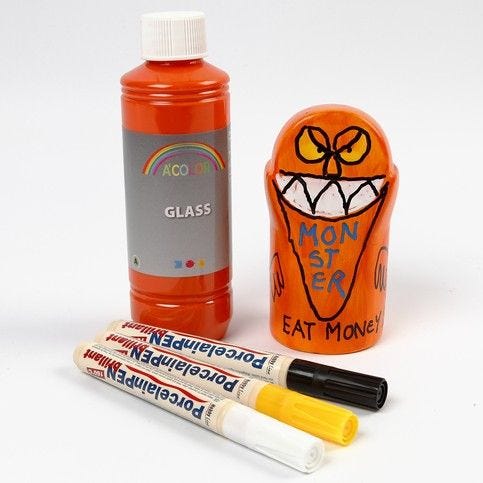 1.
Paint the terracotta art tile with A-Color Glass paint and let it dry. As an alternative you may use Glass Ceramic paint.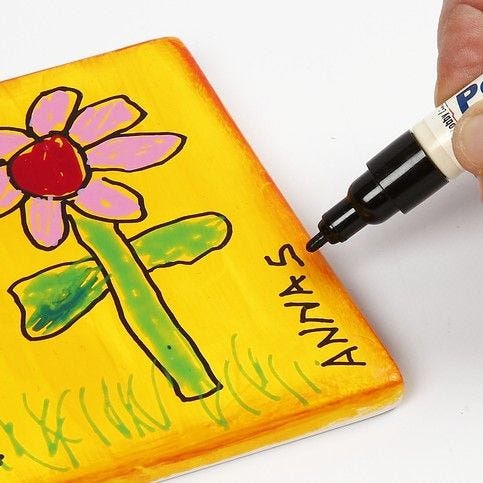 2.
Draw with opaque glass and porcelain markers then let it dry.