A Collage with punched-out Designs
A Collage with punched-out Designs
Cut-out and punched-out designs are glued together with a glue stick to make a collage using coloured Color Bar paper, magazines, brochures etc. The collage is then framed in a picture mount.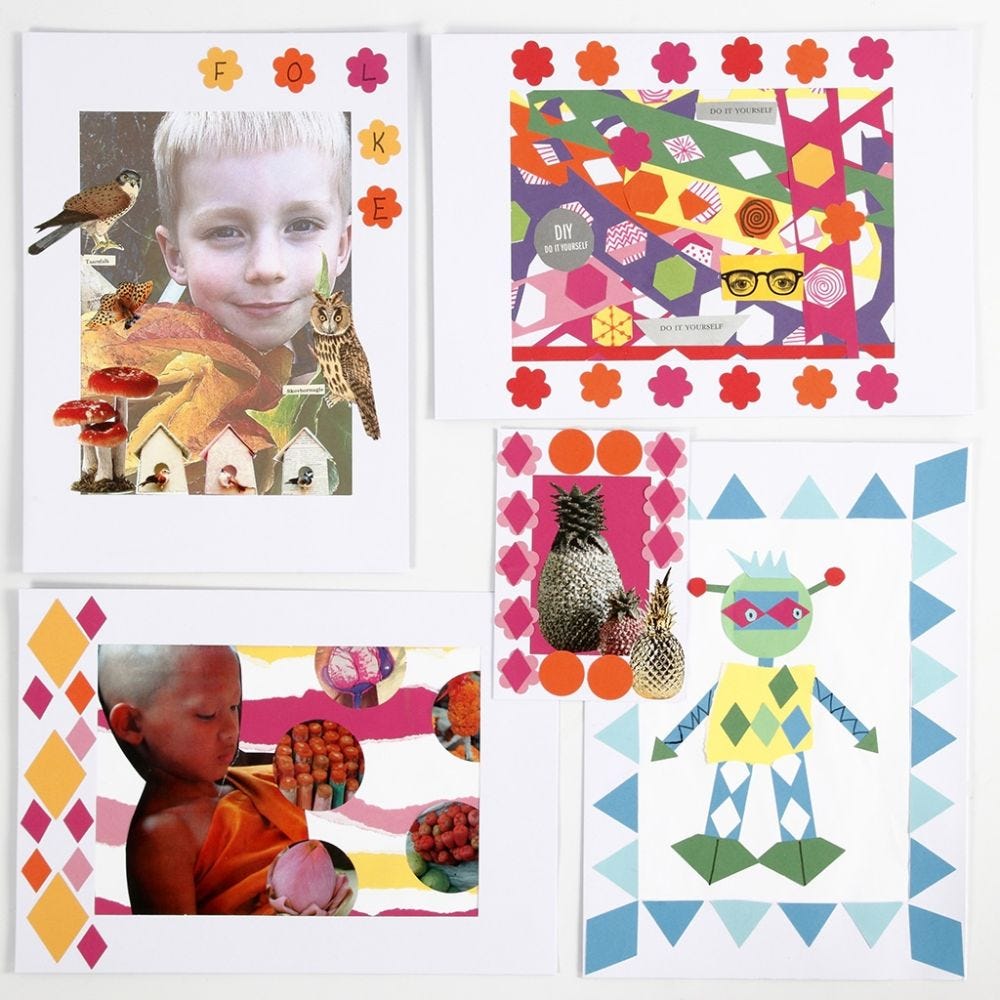 How to do it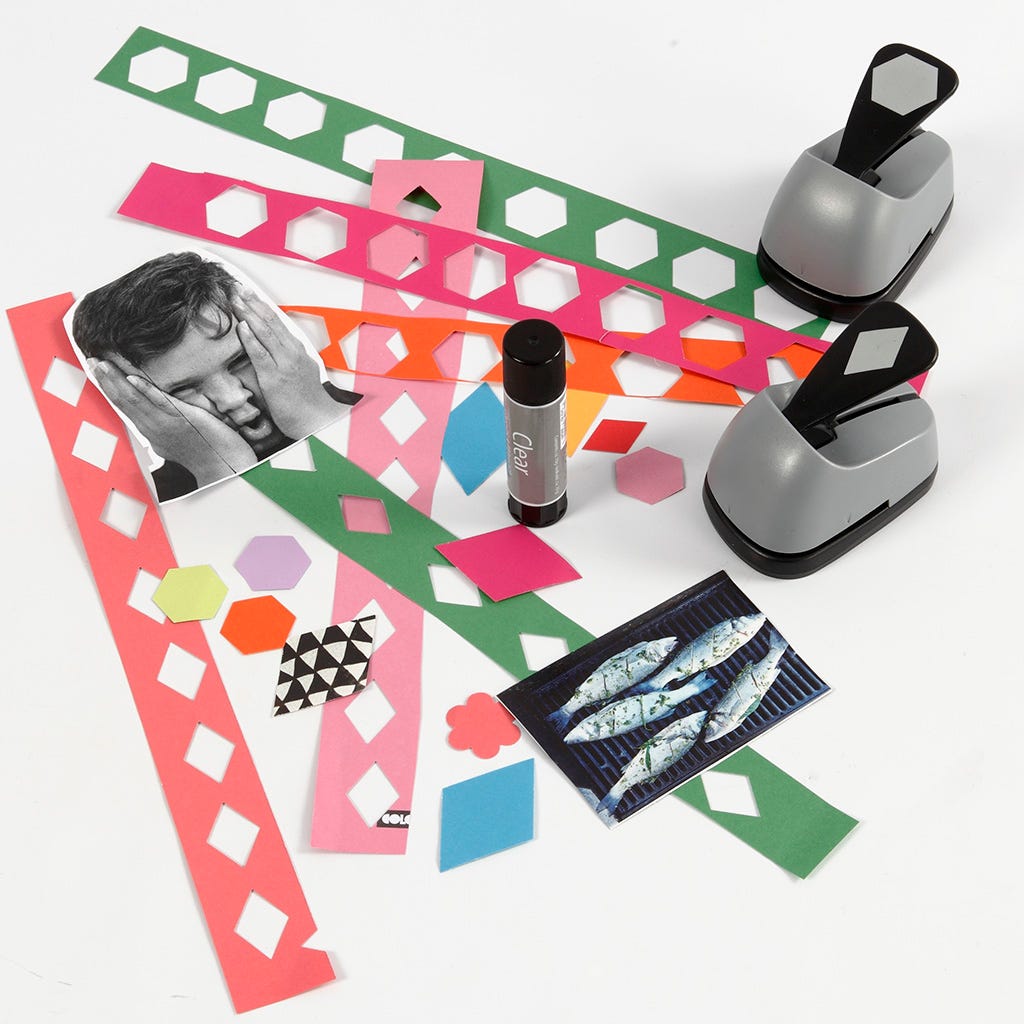 1
Start the collage by tearing, punching out and cutting designs from magazines, brochures, photo copies and Color Bar paper.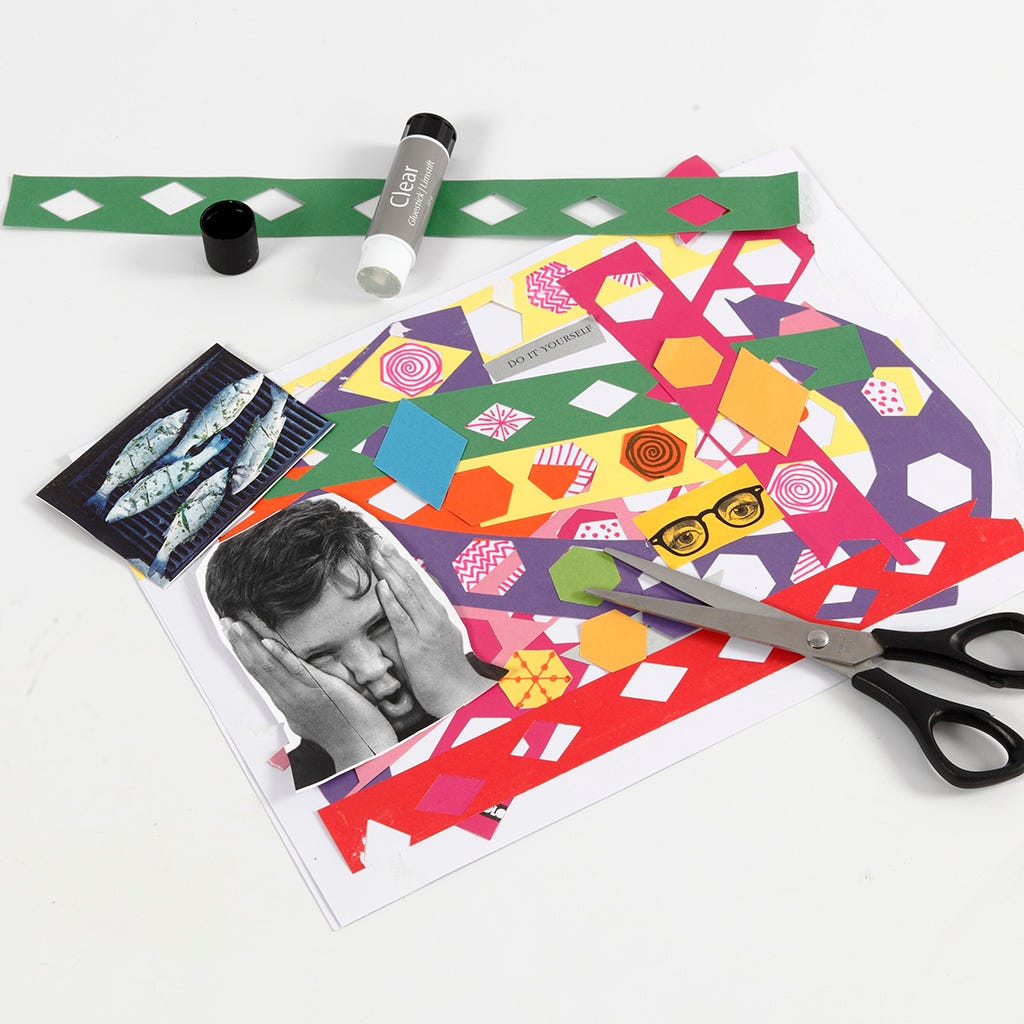 2
Combine the plain designs with the patterned designs and glue together with a glue stick. (You may draw the inside frame of the picture mount so that all that you want to be visible in the collage, is visible after fitting the frame.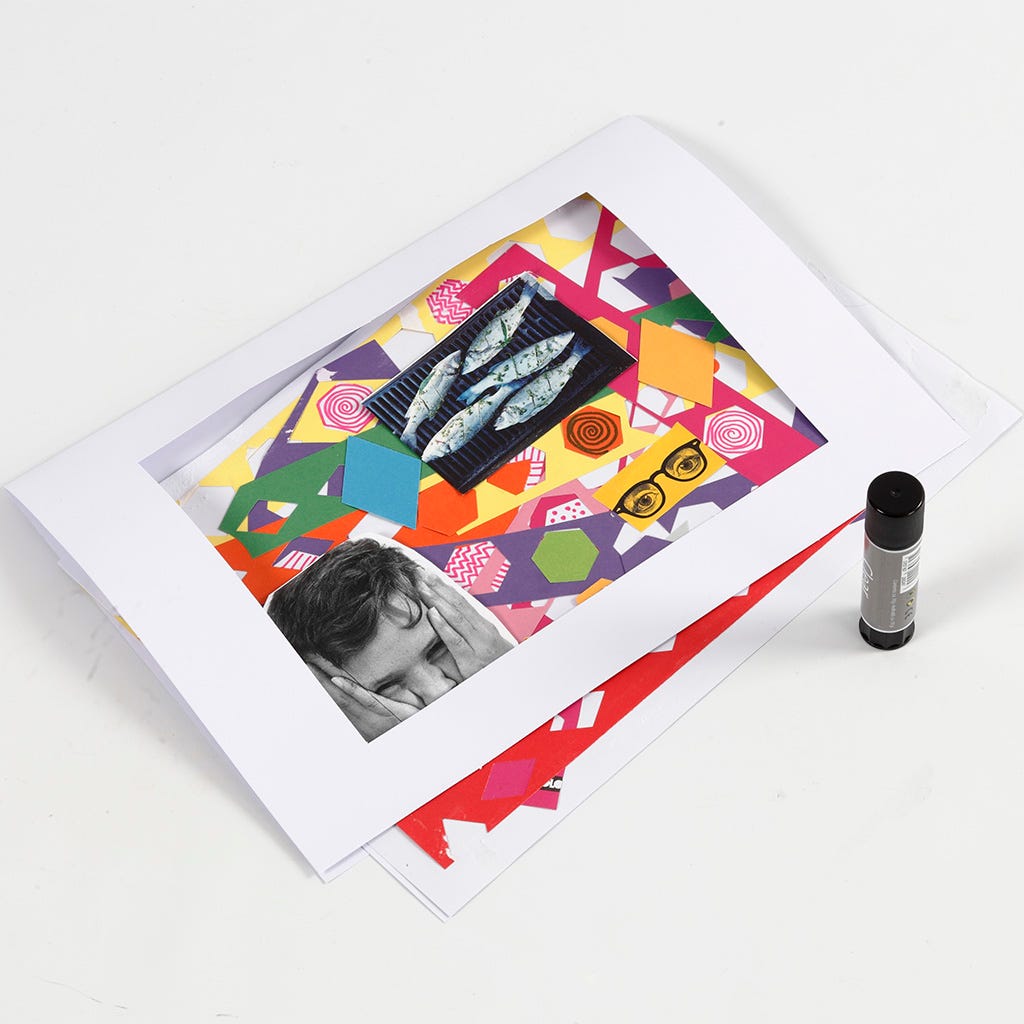 3
Fit the collage inside the picture mount.
Copyright © 2013-present Magento, Inc. All rights reserved.