A coil-shaped Egg made from black, flat Aluminium Wire
This coil-shaped egg is made from black, flat aluminum wire/bonsai wire. A piece of black natural hemp, decorated with guinea fowl feathers, is attached for hanging.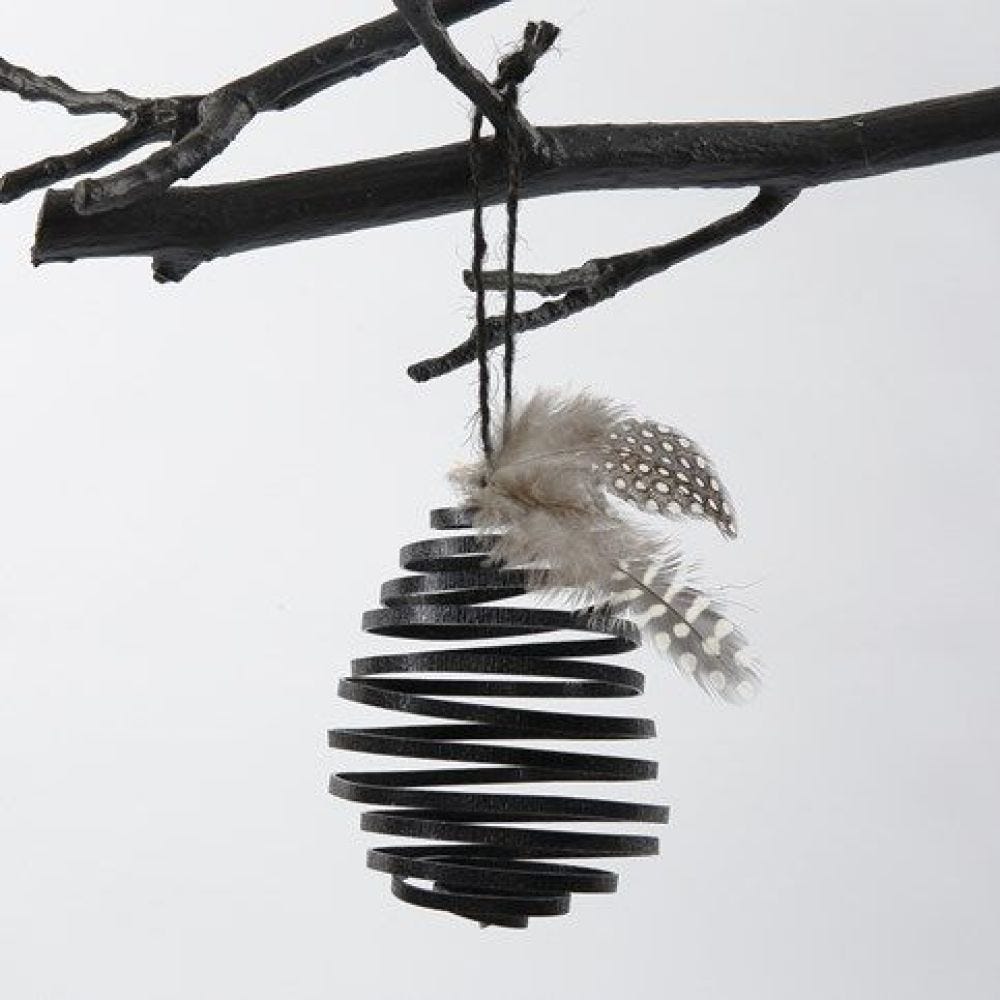 How to do it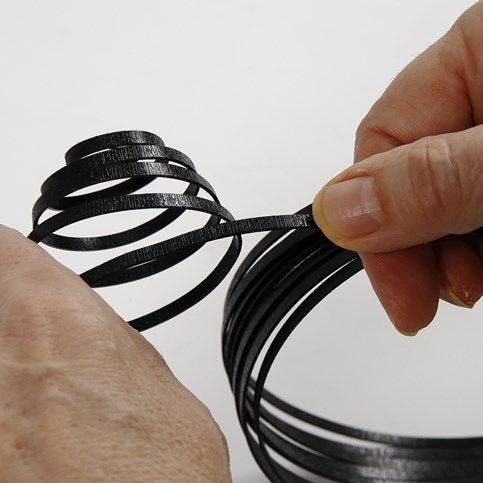 1.
Shape the flat, soft aluminum wire like an egg. Start with the top of the egg gradually increase the circumference until the middle of the egg is reached. Then reduce the circumference and finally finish at the bottom. Cut off the aluminium wire.
2.
Tie a piece of natural hemp to the top of the egg. Attach a guinea fowl feather to the knot.