A clear Glass baseless hanging Bauble with a woven Star
A clear Glass baseless hanging Bauble with a woven Star
This hanging decoration is a woven paper star in a gold bead chain with a fastener which is fed through the top of baseless hanging glass bauble. Wooden beads painted with gold Plus Color craft paint are used for further decoration.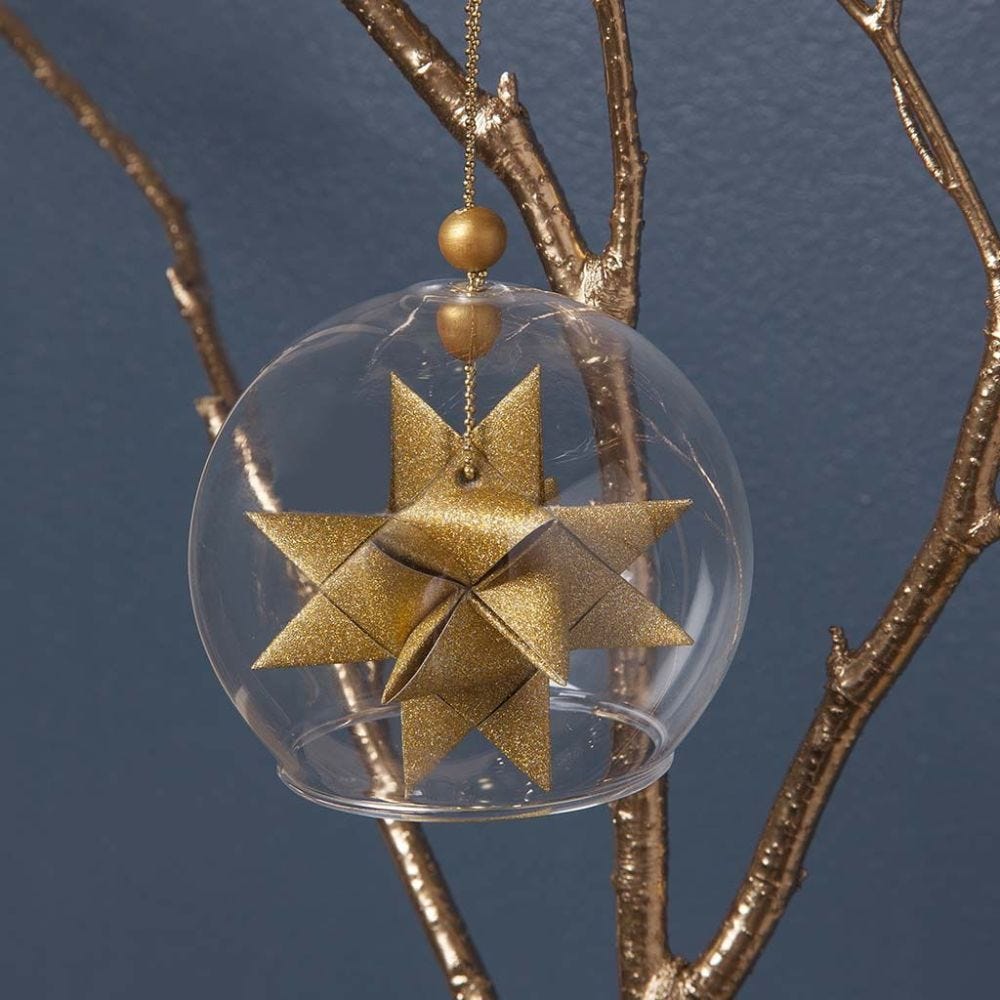 How to do it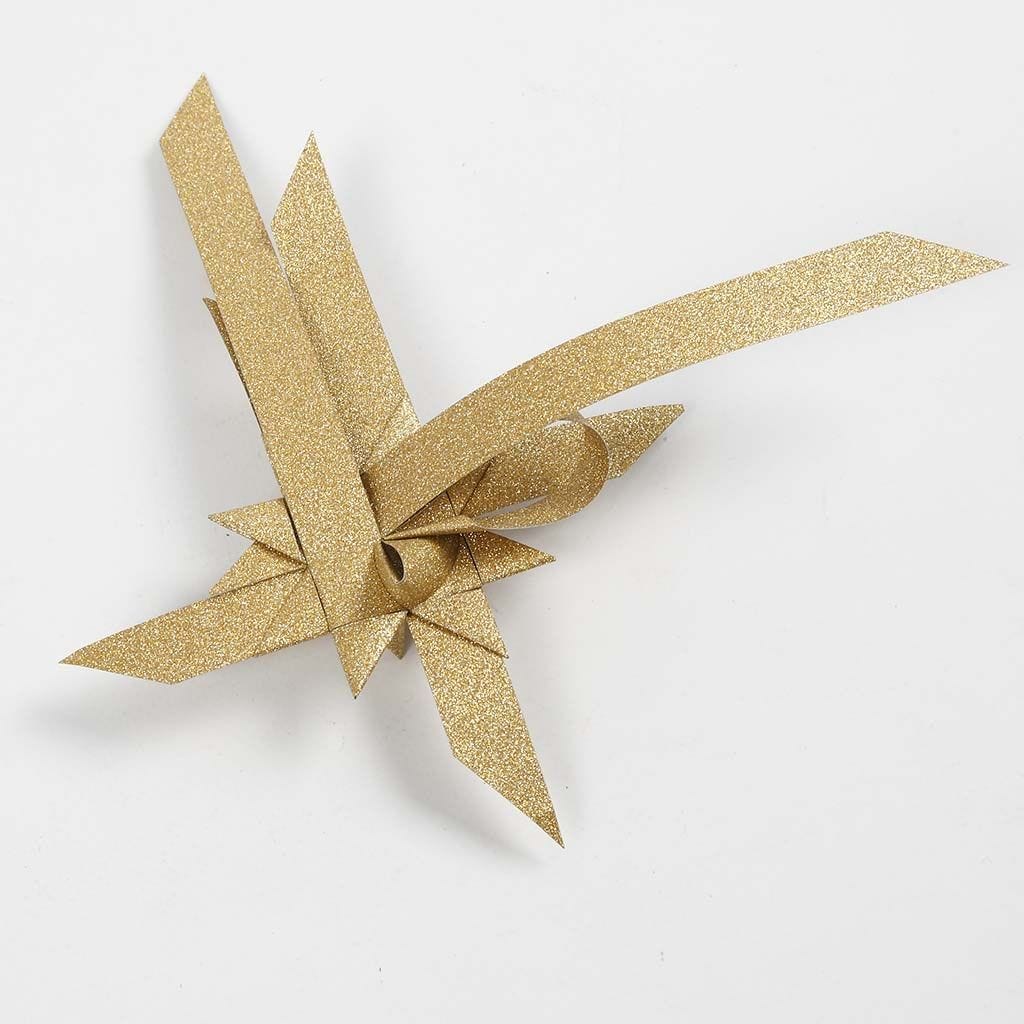 1
Weave a star. Follow the instructions printed on the pack containing long, narrow paper star strips.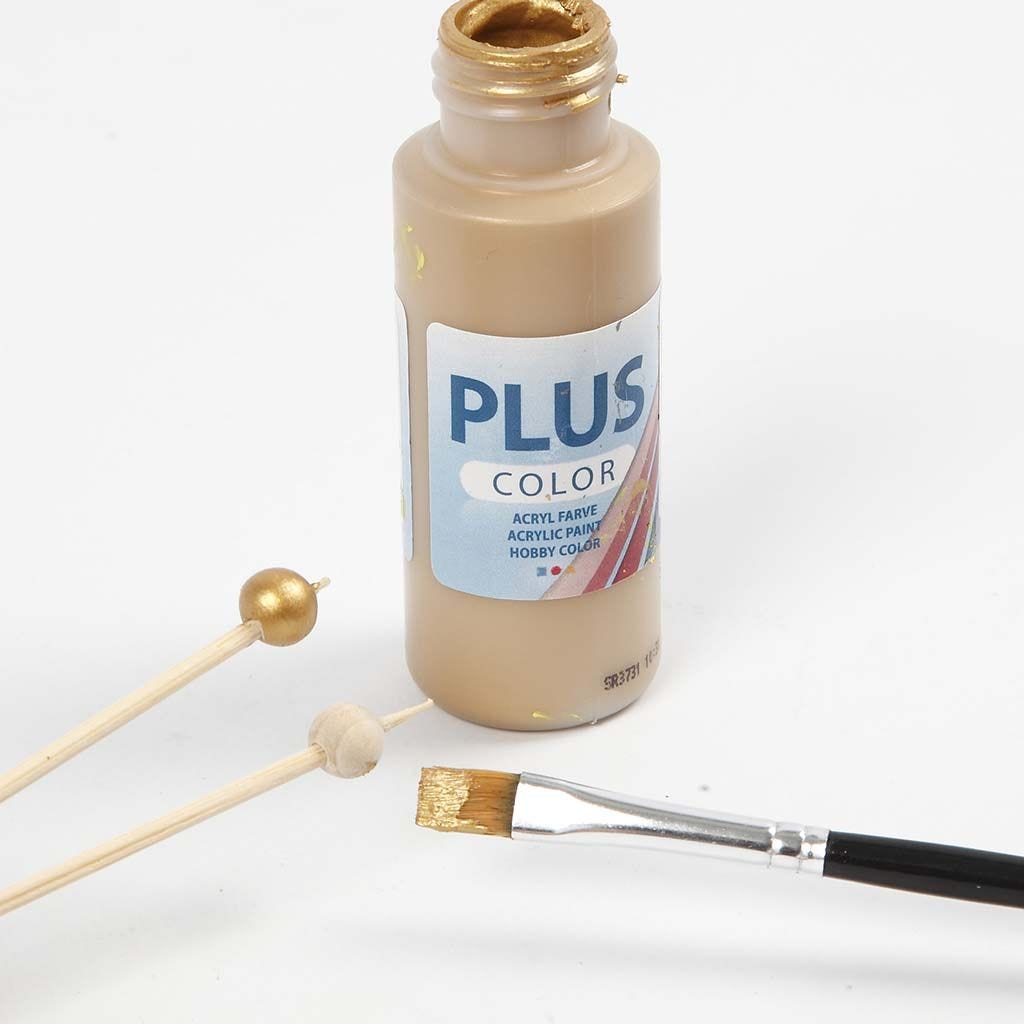 2
Paint two wooden beads with gold Plus Color craft paint. Leave to dry.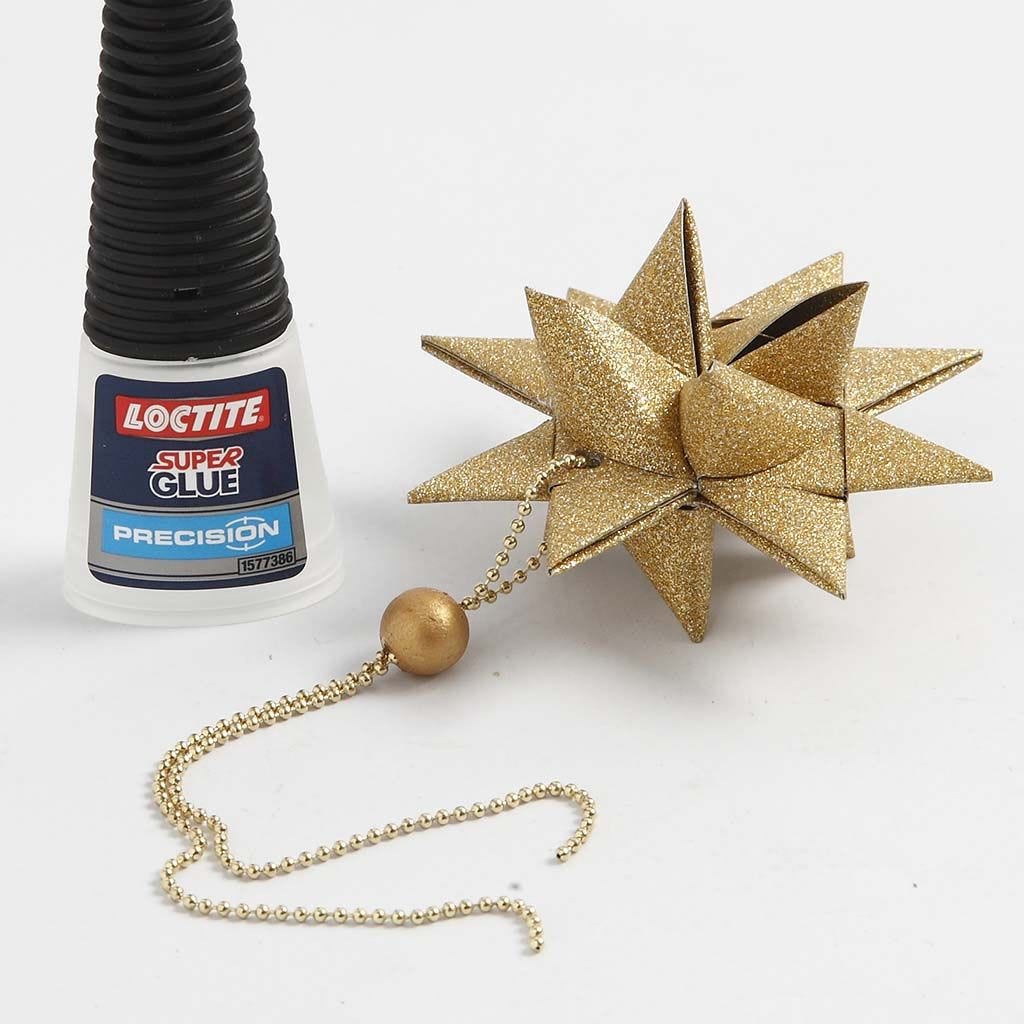 3
Make a hole between two star points. You may use a Screw Punch. Thread a gold bead chain through the hole and a wooden bead through both ends of the chain. Apply glue to the bead on the chain approx. 15 mm from the edge of the star. Leave to dry.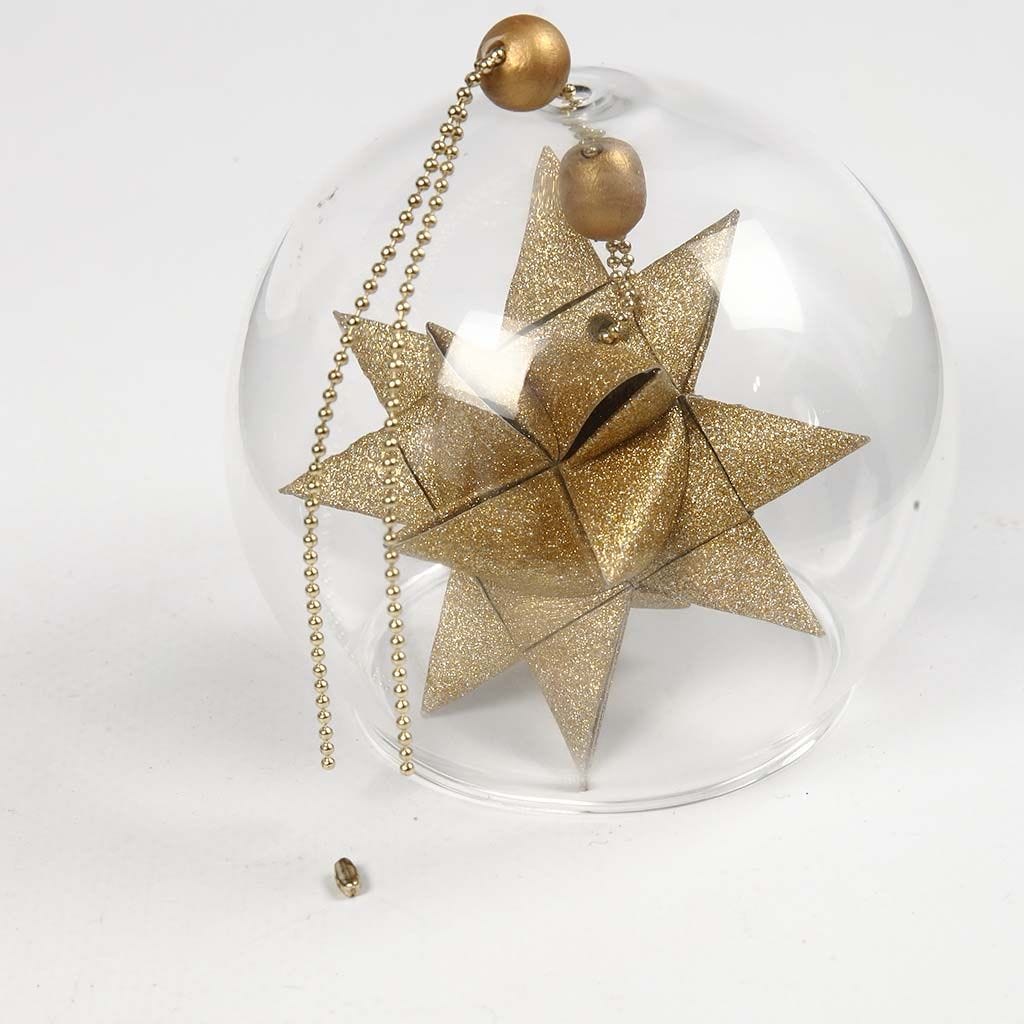 4
Put the star inside the baseless hanging glass bauble and thread the two ends of the chain through the small hole at the top. Thread a bead onto the chain and assemble the chain ends with the enclosed fastener.