A Christmas Tree with Decoupage and Decorations
These Christmas trees are covered with decoupage paper. When dry they are decorated with self-adhesive rhinestones and beads. A gold 3D Liner is used for making garlands. Wooden beads are threaded onto a piece of coloured nylon cord which is attached to each of the finished trees.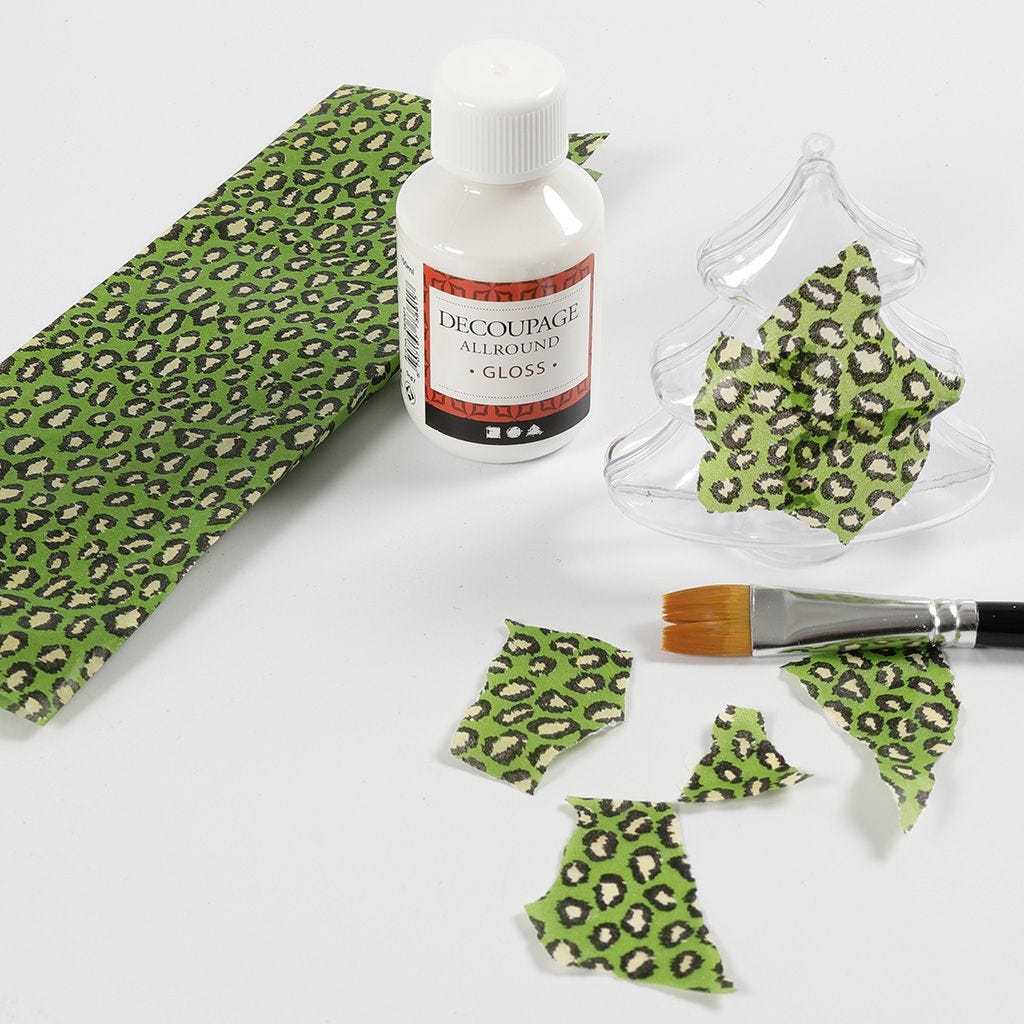 2.
Use a brush to apply decoupage lacquer onto the Christmas tree. Attach the small pieces of decoupage paper to the lacquer, one piece at a time. Use the brush to smooth out each piece of paper from the middle and outwards to all sides. When the Christmas tree is fully covered, apply at least one coat of decoupage lacquer and leave to dry between coats.