A Christmas Tree made from painted Ice Lolly Sticks with Sequins
A Christmas Tree made from painted Ice Lolly Sticks with Sequins
A Christmas tree made from ice lolly sticks, decorated with Colortime markers and assembled using glue. A large ice lolly stick forms the trunk and six small ice lolly sticks represent the branches. The Christmas tree is decorated with glued-on sequins.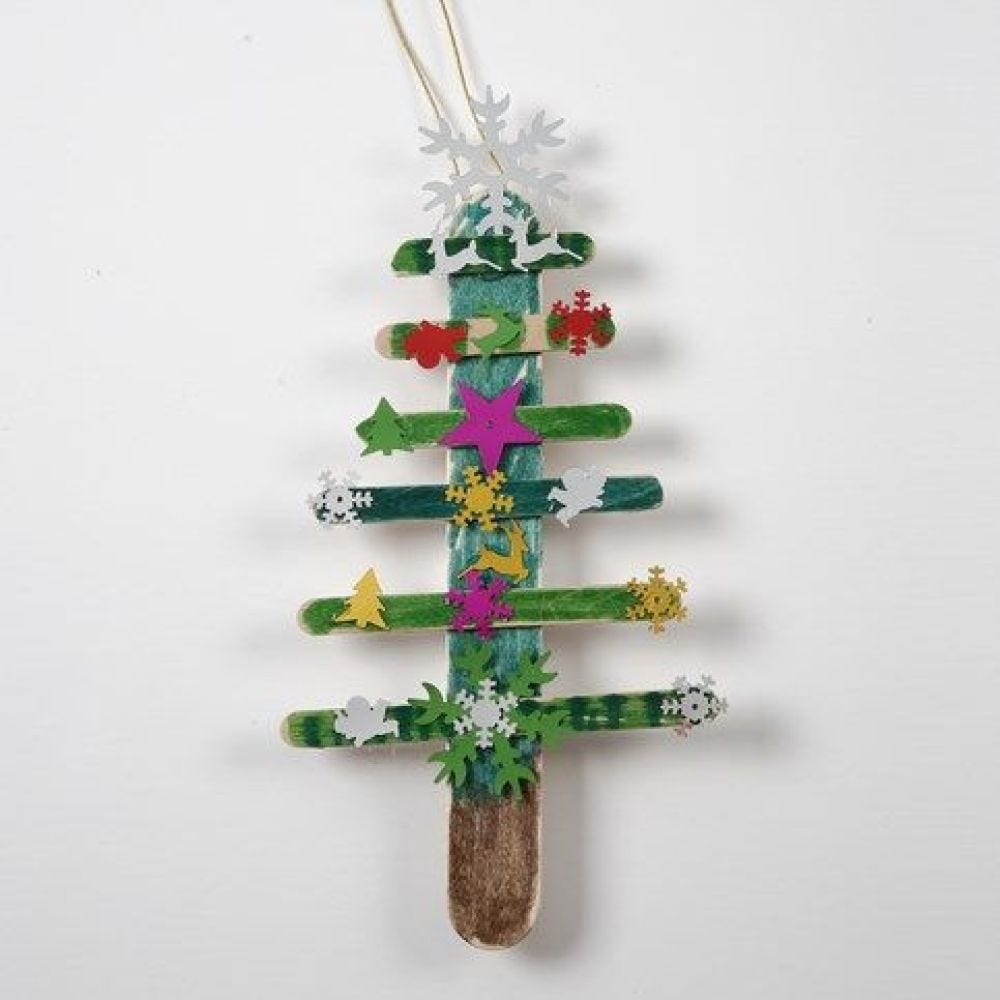 How to do it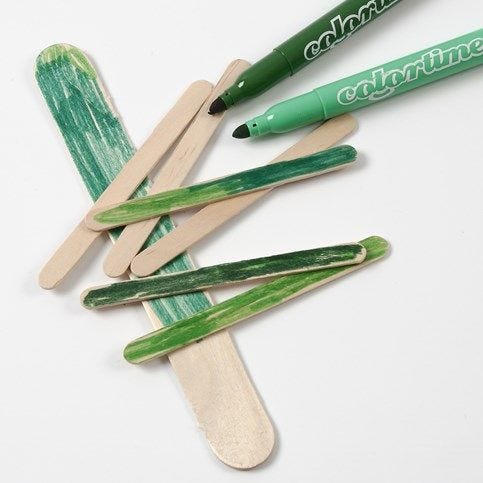 1.
Use Colortime markers or Colortime Wax Crayons for colouring in one large and six small ice lolly sticks.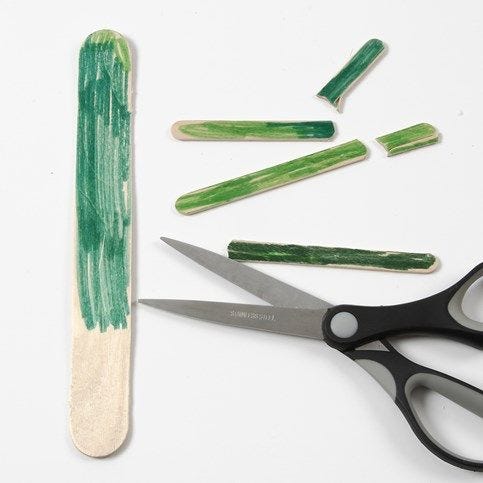 2.
Cut the ice lolly sticks to the correct size using a pair of scissors.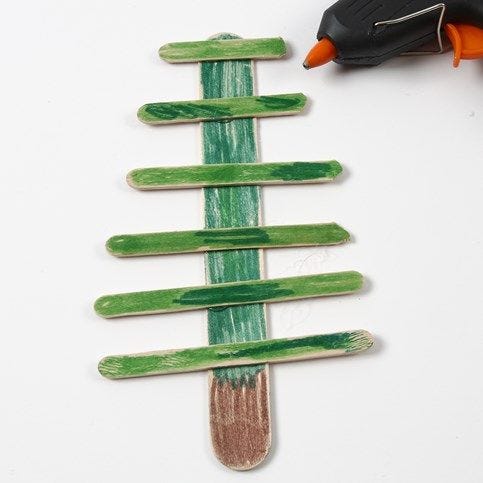 3.
Assemble the Christmas tree. Use a glue gun and glue the halved ice lolly sticks onto the large ice lolly stick from either side, forming the branches of the tree.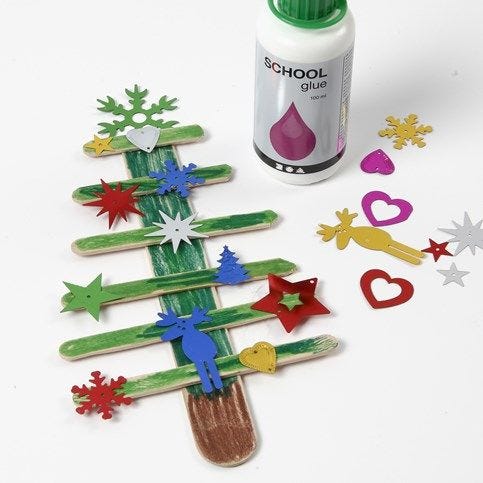 4.
Use school glue or a glue gun for attaching the sequins onto the tree for decoration. Finally attach a piece of gold thread to the top of the Christmas tree for hanging.