A Christmas train from milk/juice cartons and recycled cardboard
A Christmas train from milk/juice cartons and recycled cardboard
Make your own Christmas train from empty milk/juice cartons and recycled cardboard. It's easy to get started with this idea where older and young children can participate. Paint the train with Plus Color paint and decorate further with Plus Color markers. Finish by connecting the locomotive and the carriages with string. Use the train for Christmas decoration on the dining table or in the children's room.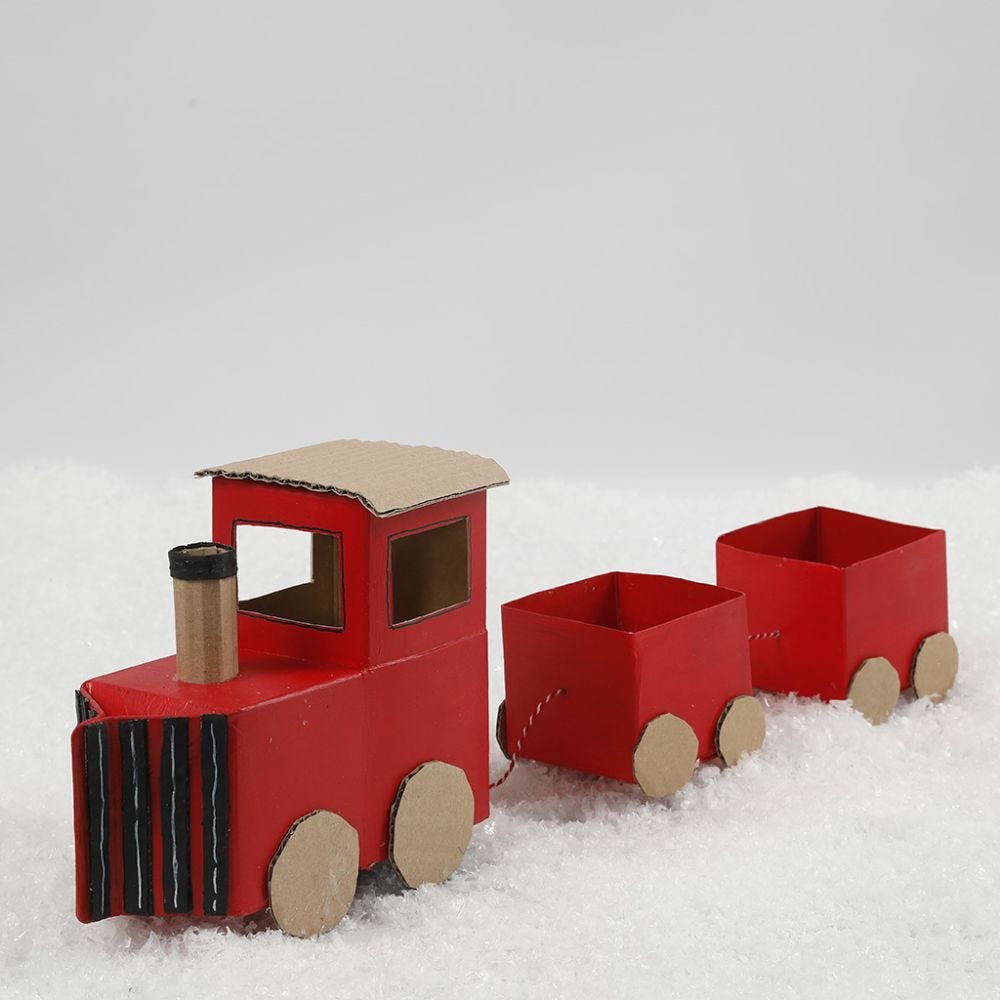 How to do it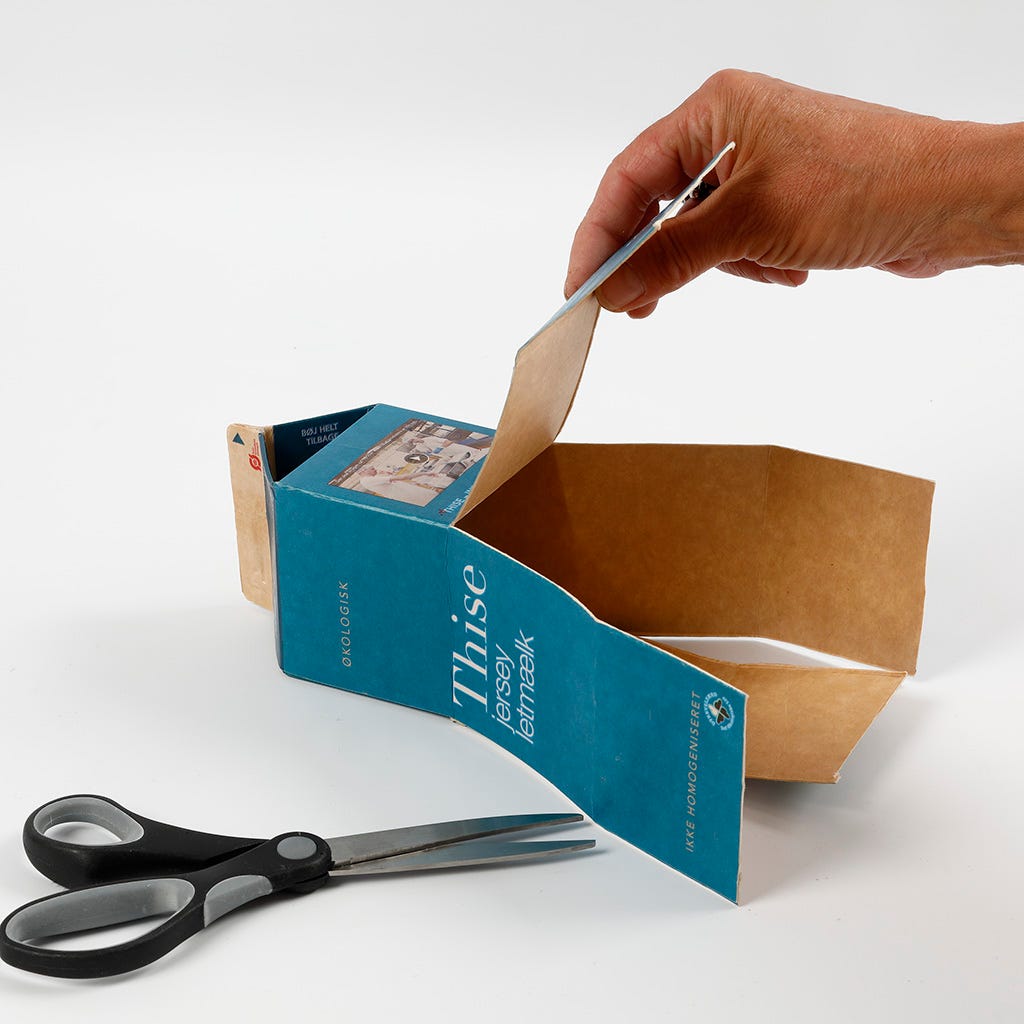 1
Cut out the bottom of the carton. Cut notches from the bottom up towards the top (approx. 12 cm from the top). Cut off one of the four sides.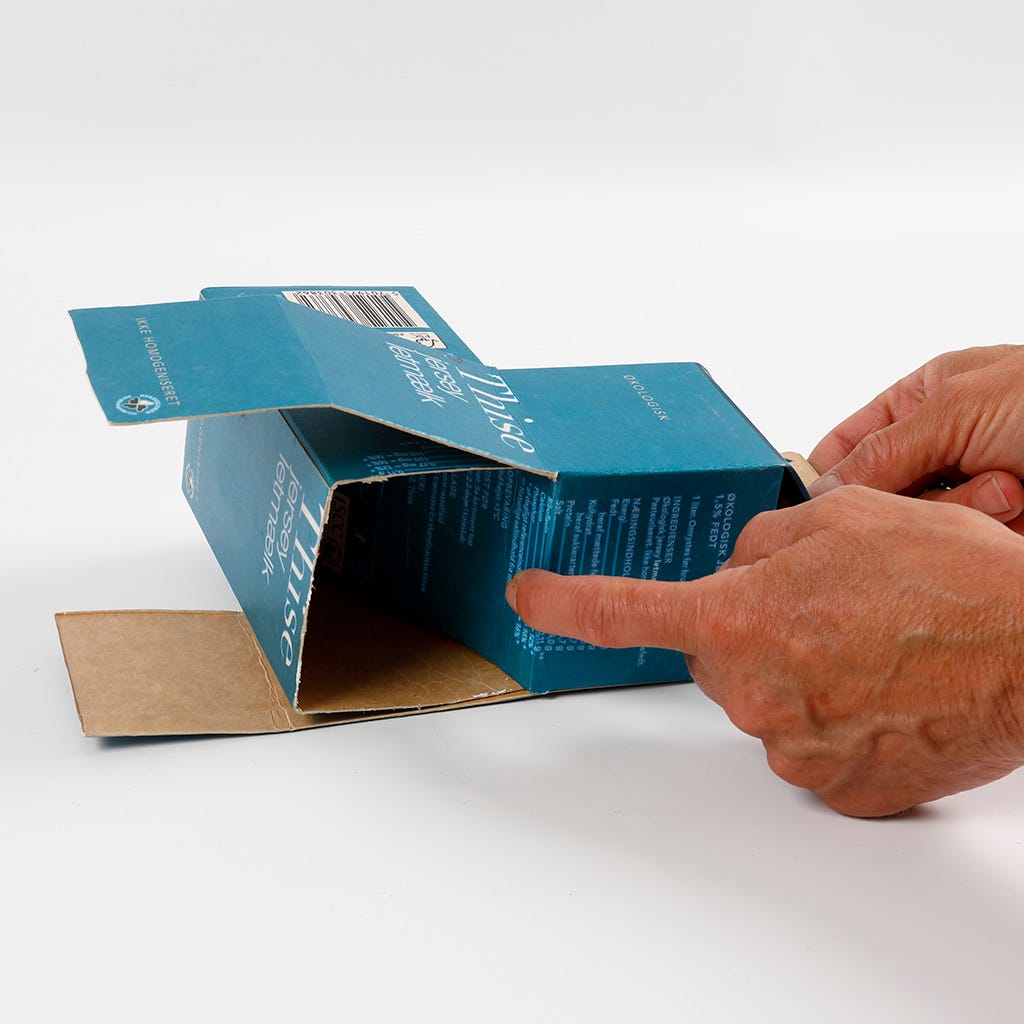 2
Make the locomotive by cutting off the top of another carton, leaving approx. 13 cm of this carton. Join the two cartons together. Fold a flap inside the locomotive as shown in the photo.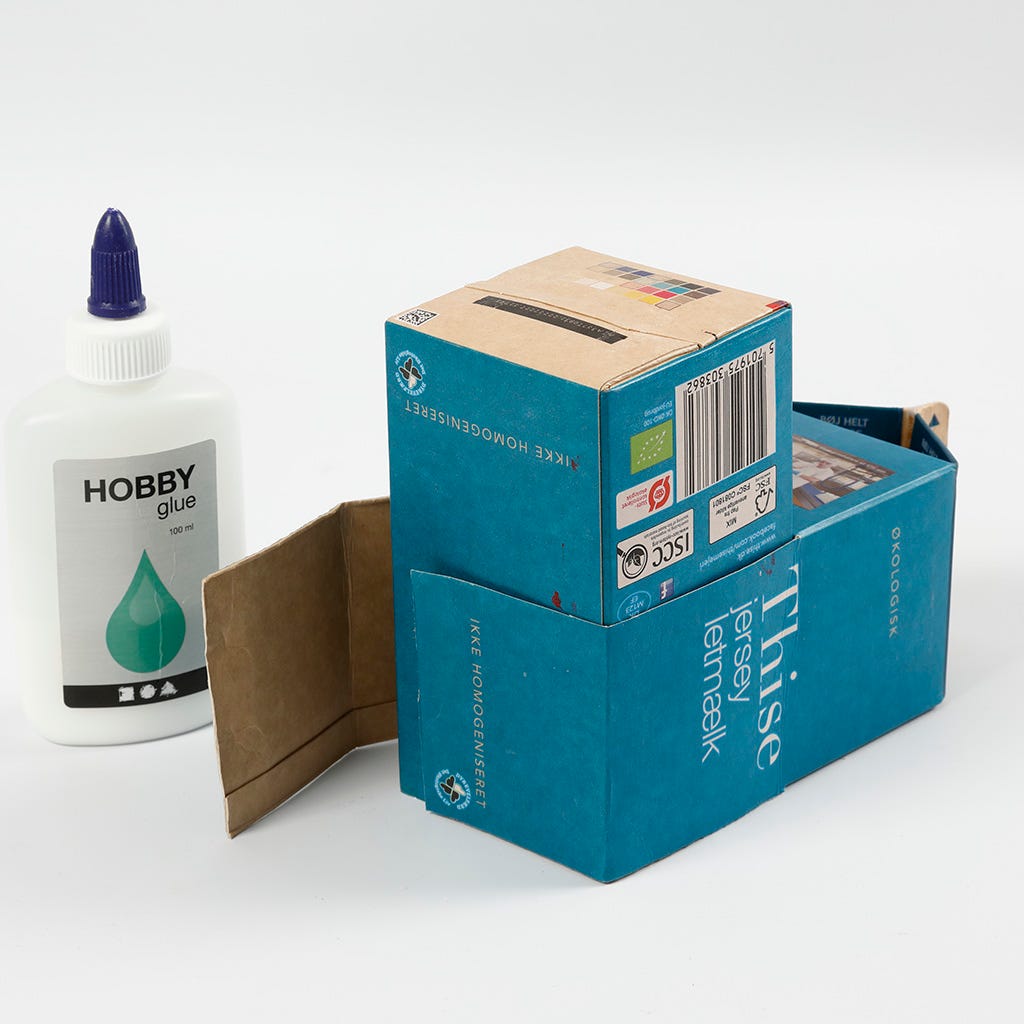 3
Fold the other two flaps around the locomotive and secure with glue.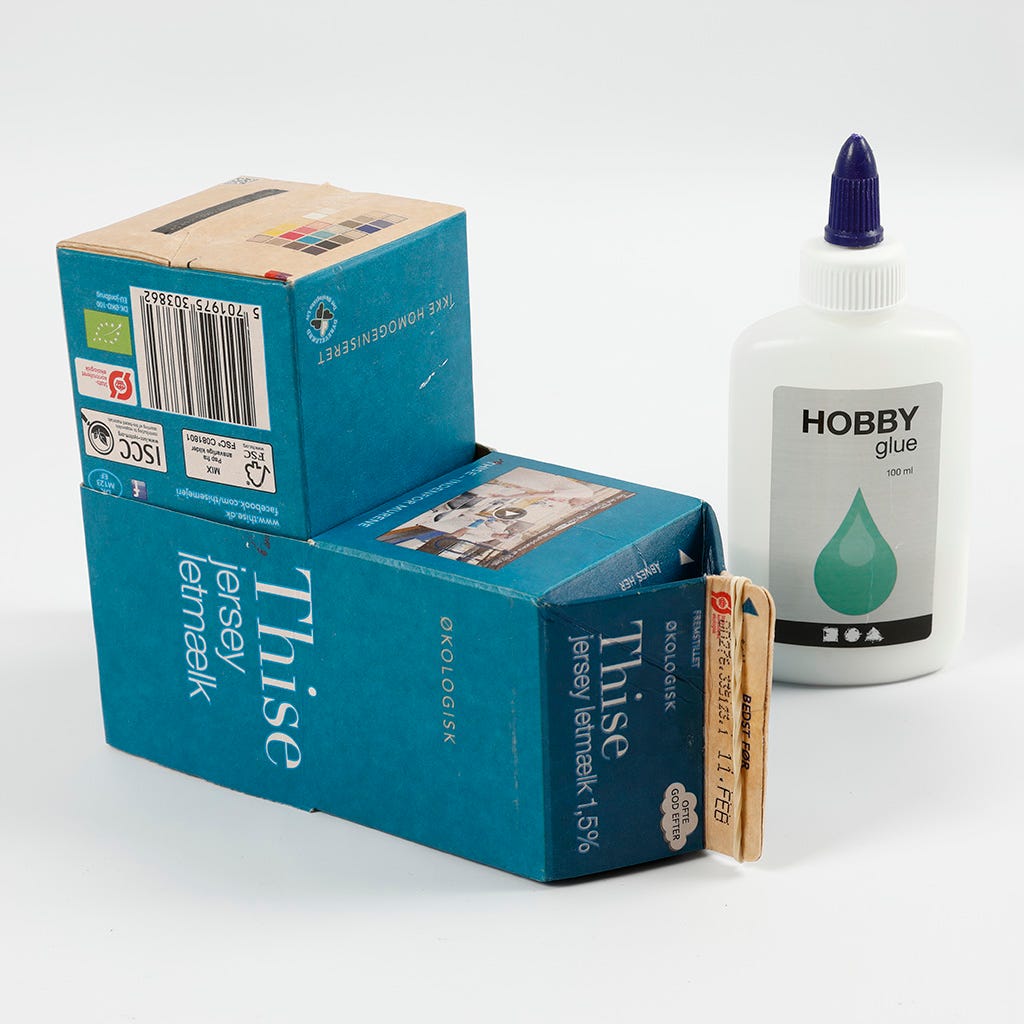 4
The locomotive is now ready for painting.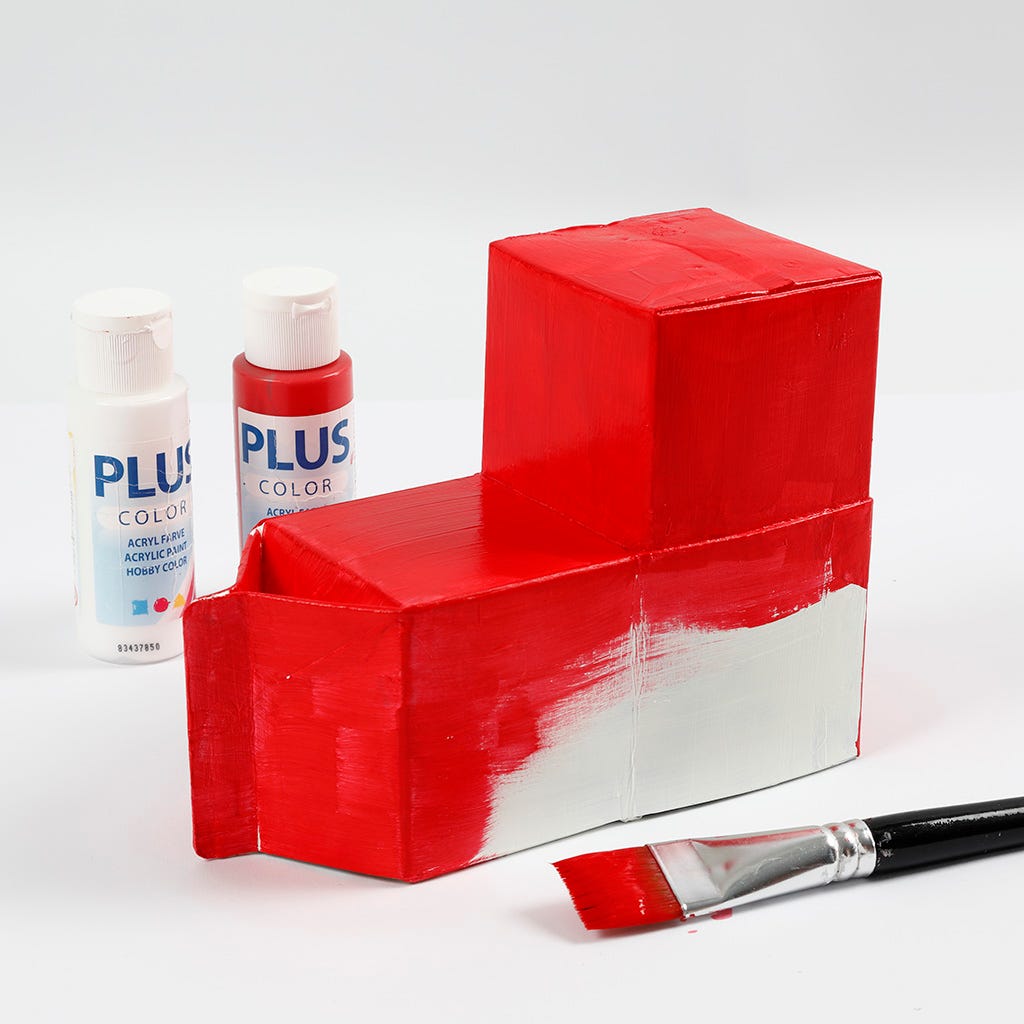 5
Apply a coat of white craft paint to the locomotive for better coverage. Then paint the locomotive in your chosen colour.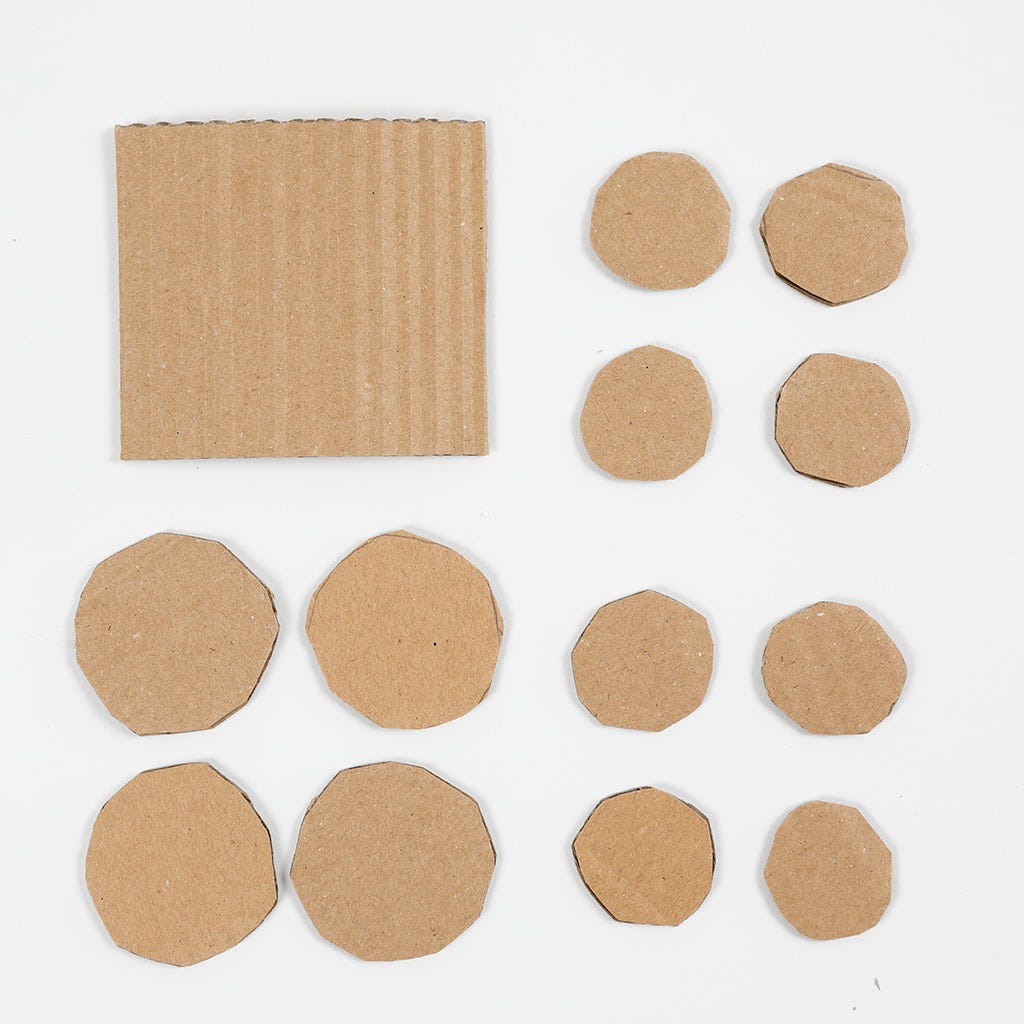 6
Cut the roof, the chimney and wheels for the train from recycled card. Cut four large wheels for the locomotive and eight small wheels for the carriages.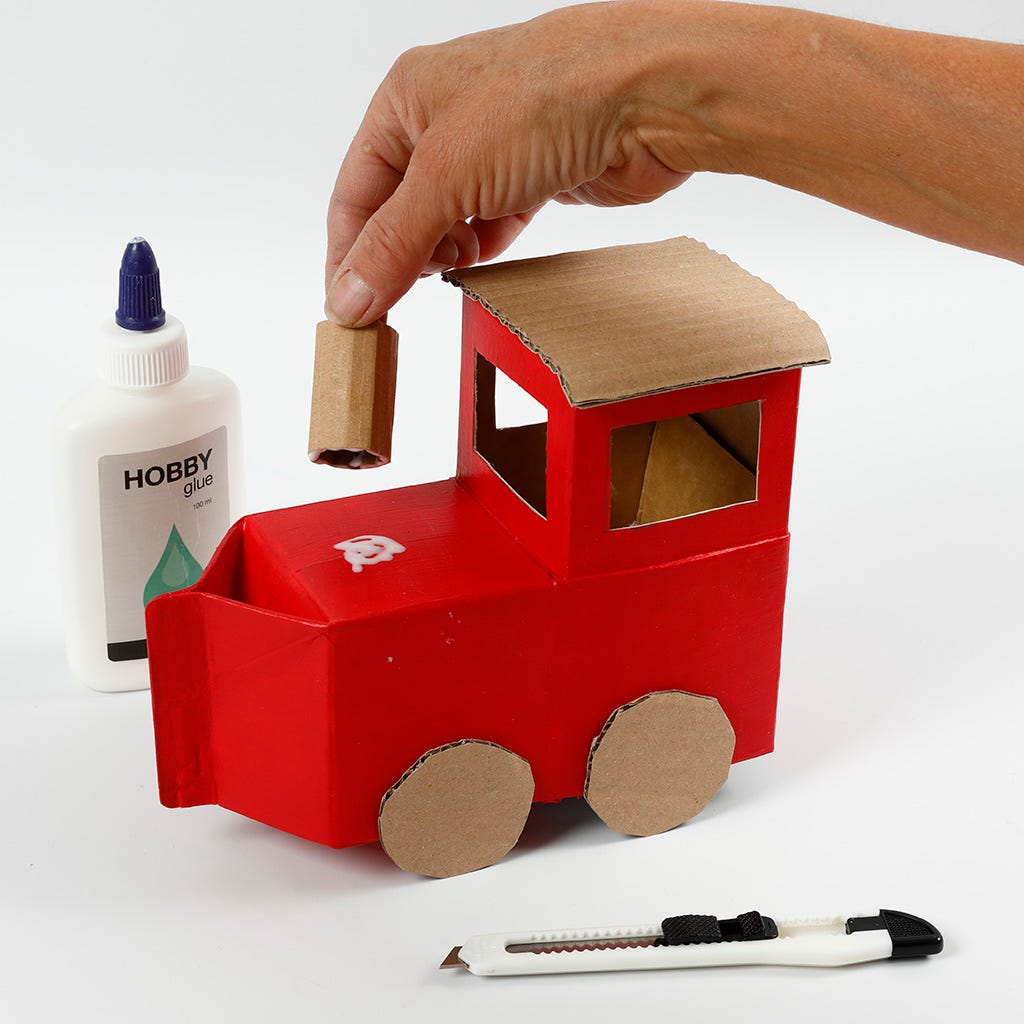 7
Glue these parts onto the locomotive. Cut out windows in the locomotive; one in the front and one in each side.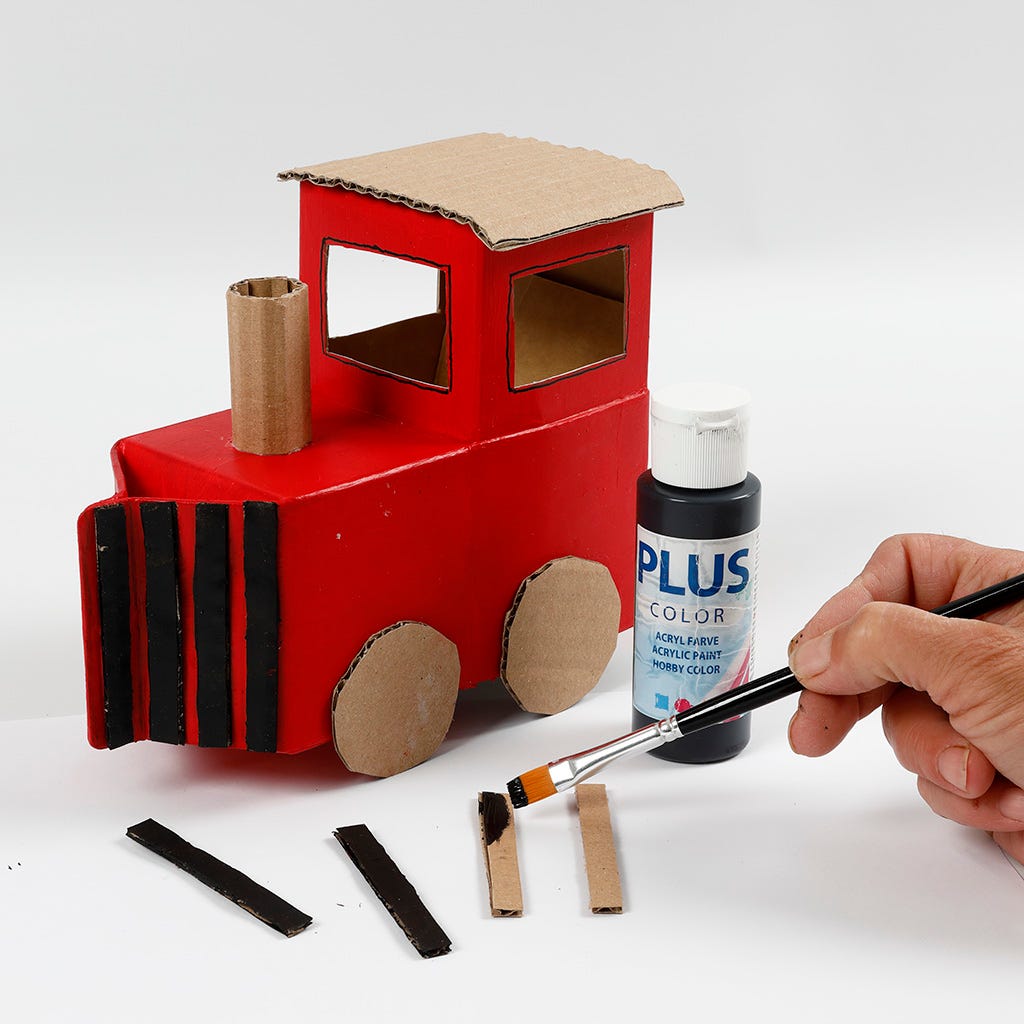 8
Cut eight strips of cardboard for the grille and one for the chimney. Paint them with black Plus Color craft paint.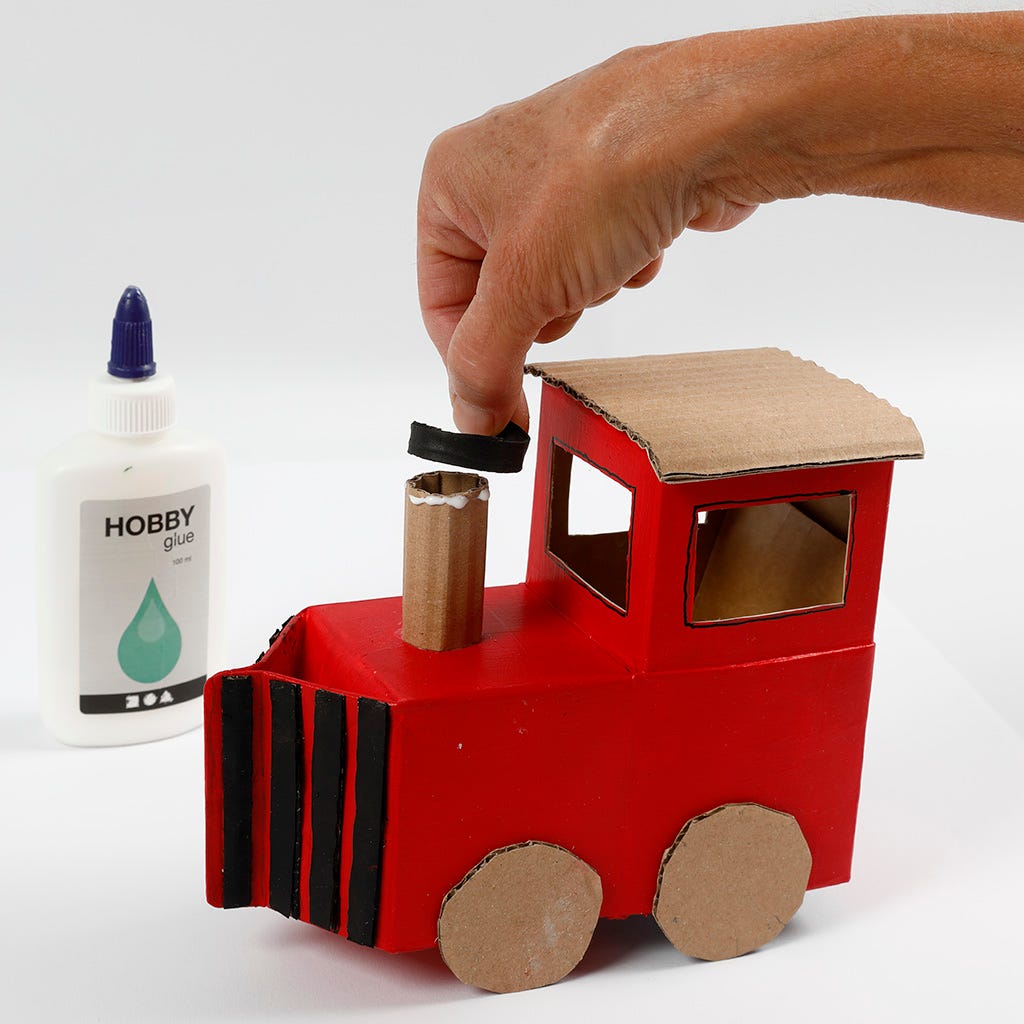 9
Glue the parts onto the locomotive.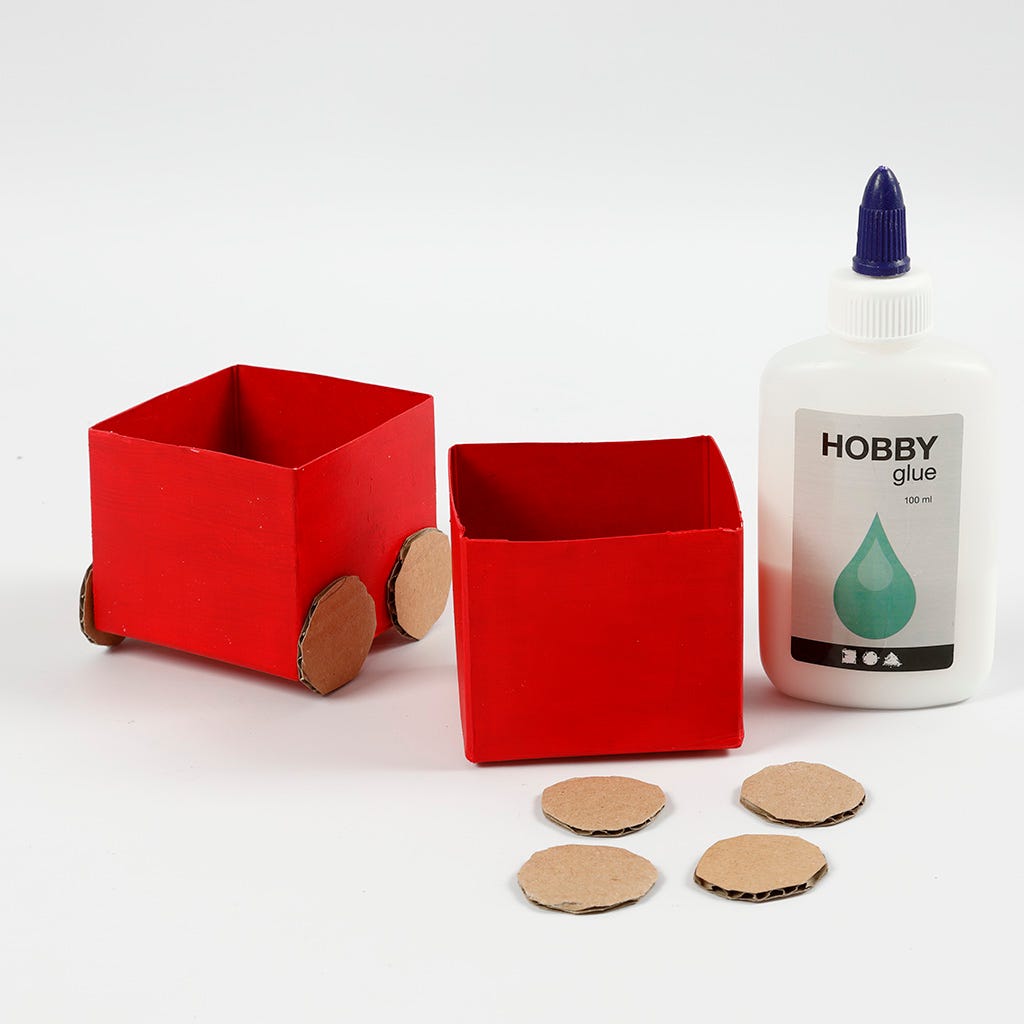 10
Cut carriages from milk/juice cartons. Paint them in your chosen colour. Glue the recycled card wheels onto the sides of the carriages.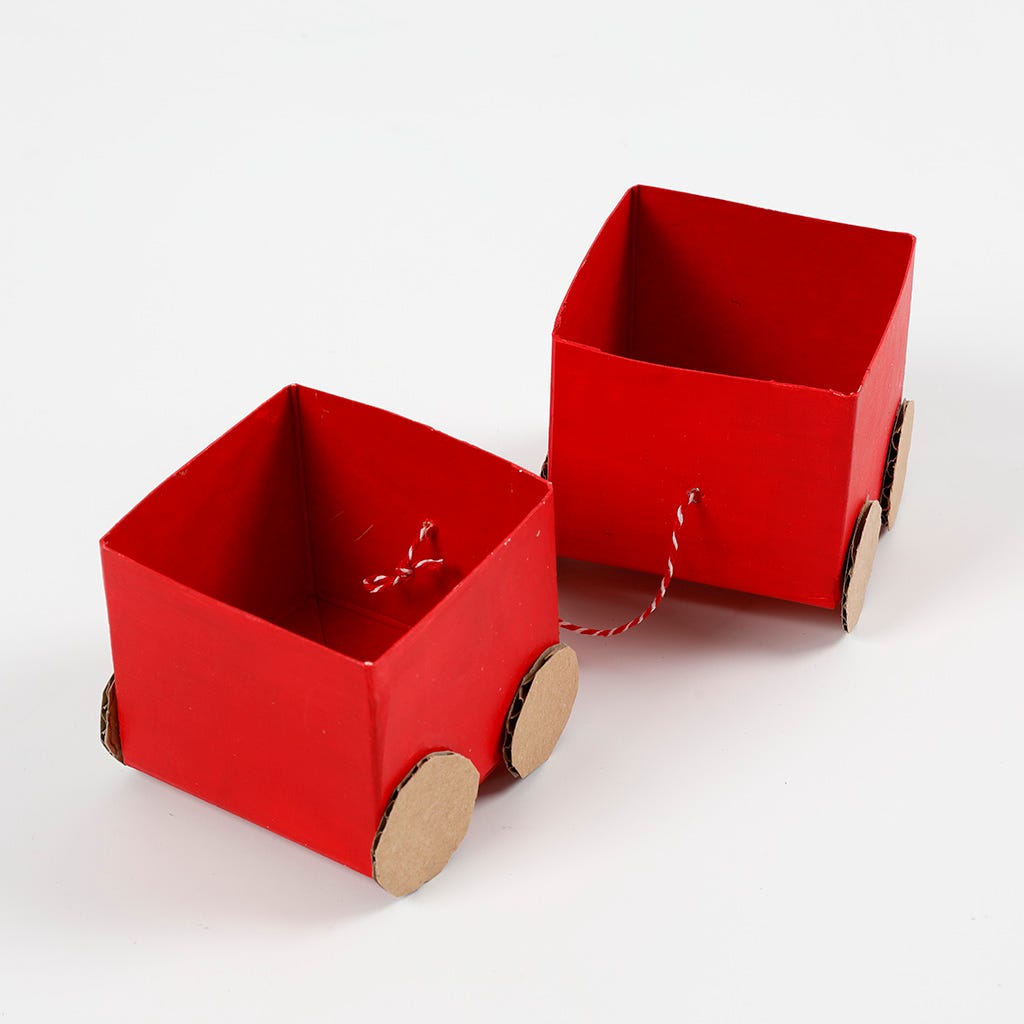 11
Make a hole in the carriages and join the carriages together with a string. Feed the string through the holes in each carriage and finish with a knot.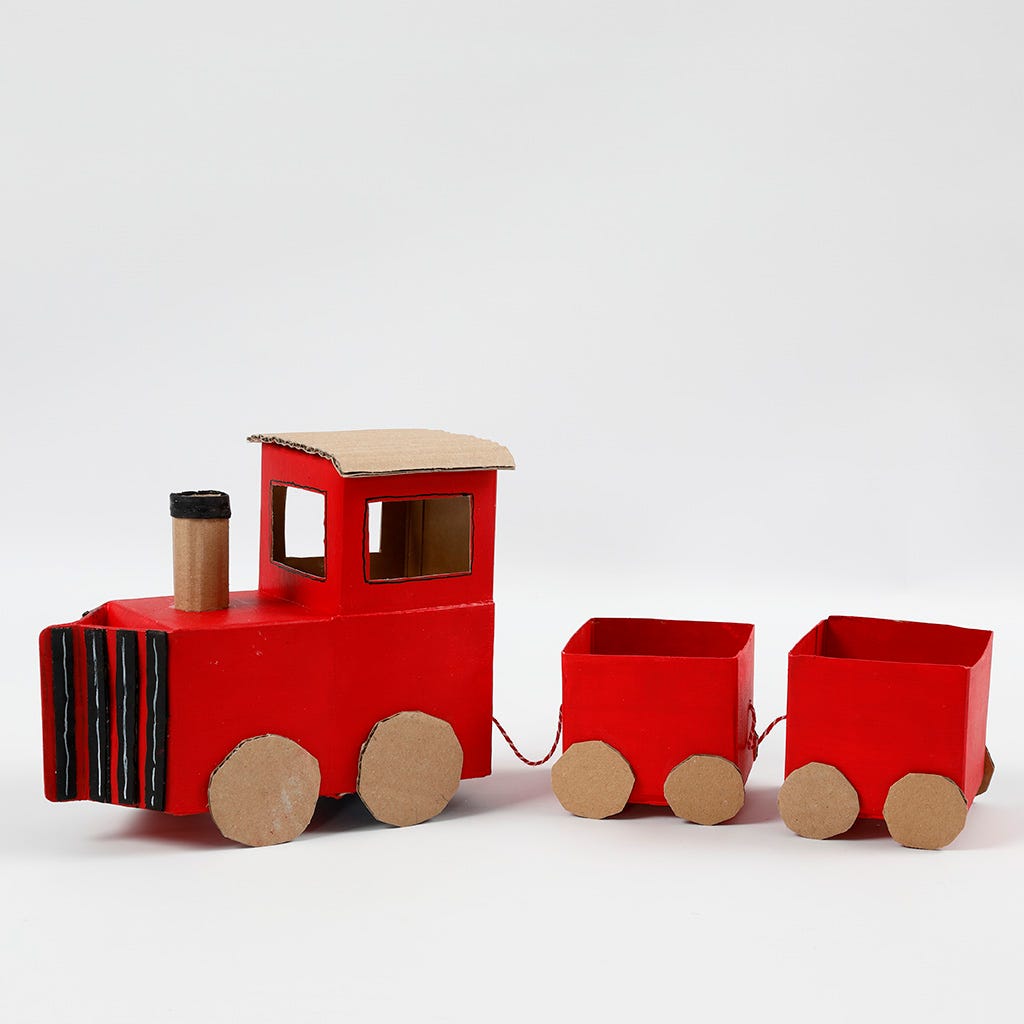 12
Join the carriages to the locomotive with a string.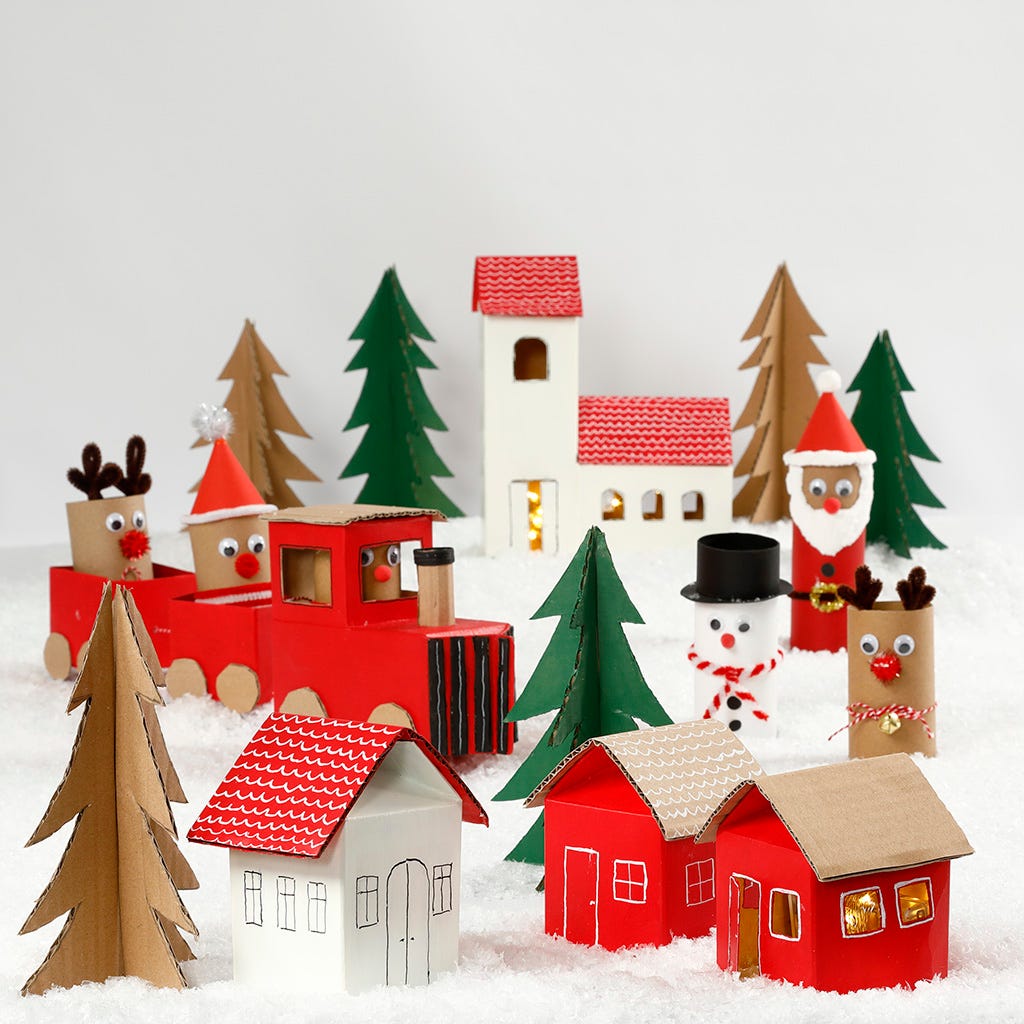 Another variant
See idea No. 15973 on how to make your very own Christmas village.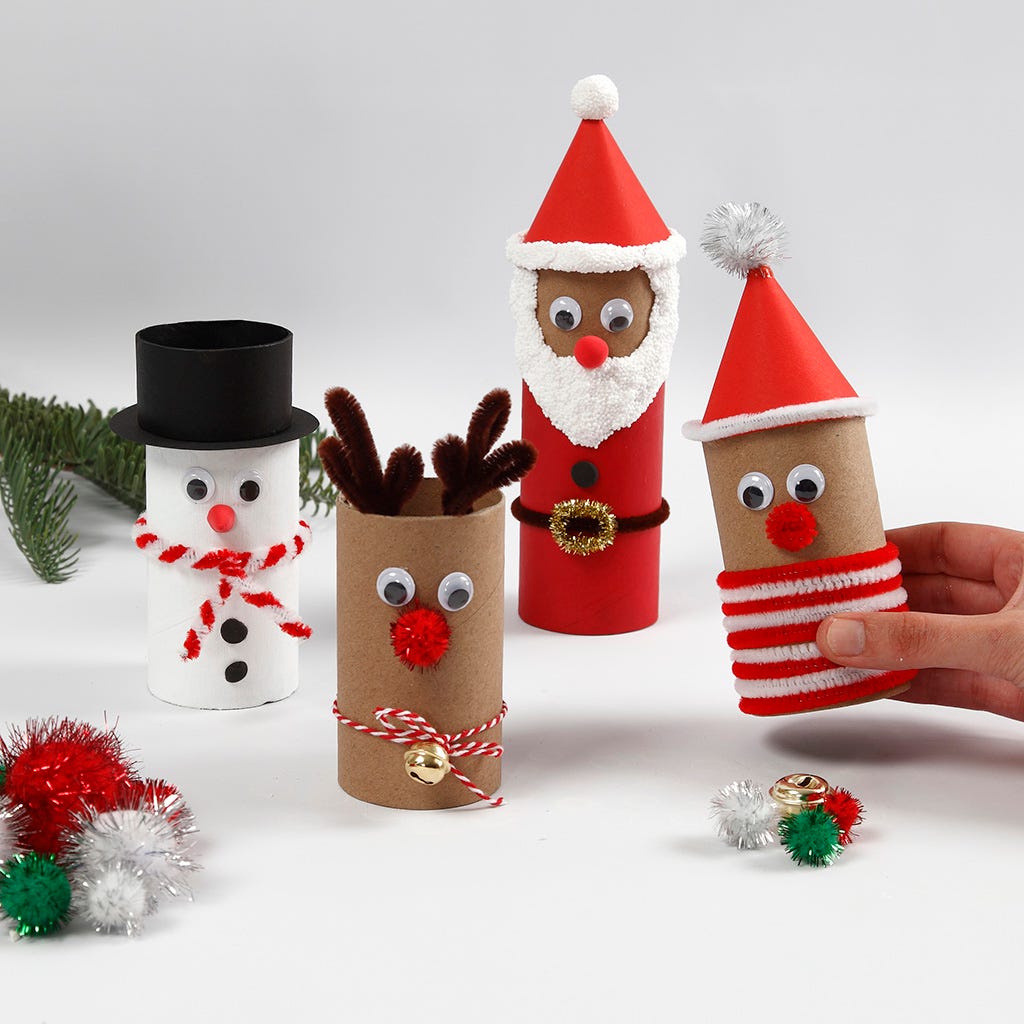 Another variant
See idea No. 15724 on how to make your very own Christmas figures.