A Christmas Decoration with Candles, Reindeer, Trees and Snow on a Glass Dish
This Christmas decoration is a glass dish arranged with artificial snow, small Christmas trees, pillar candles and a painted papier-mâché reindeer.
How to do it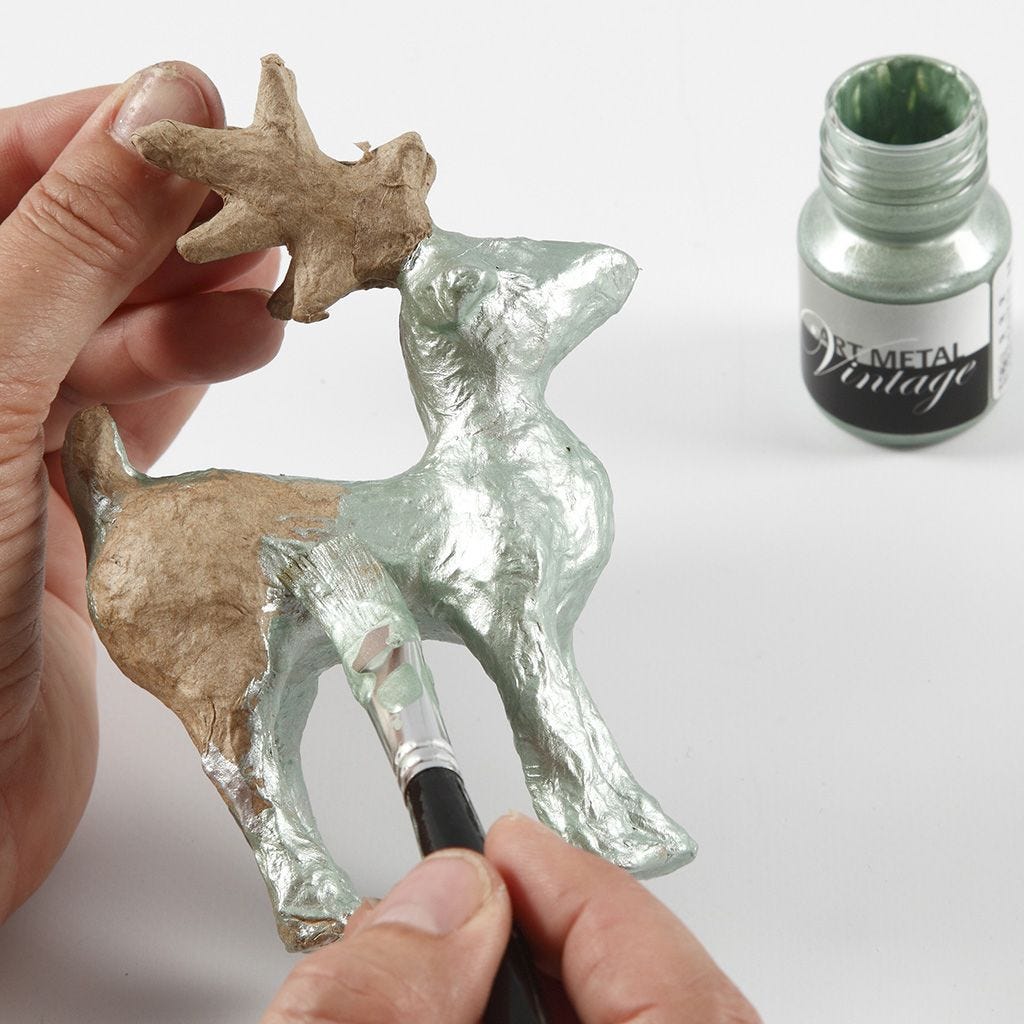 1
Paint the reindeer with Art Metal paint. You may use two colours.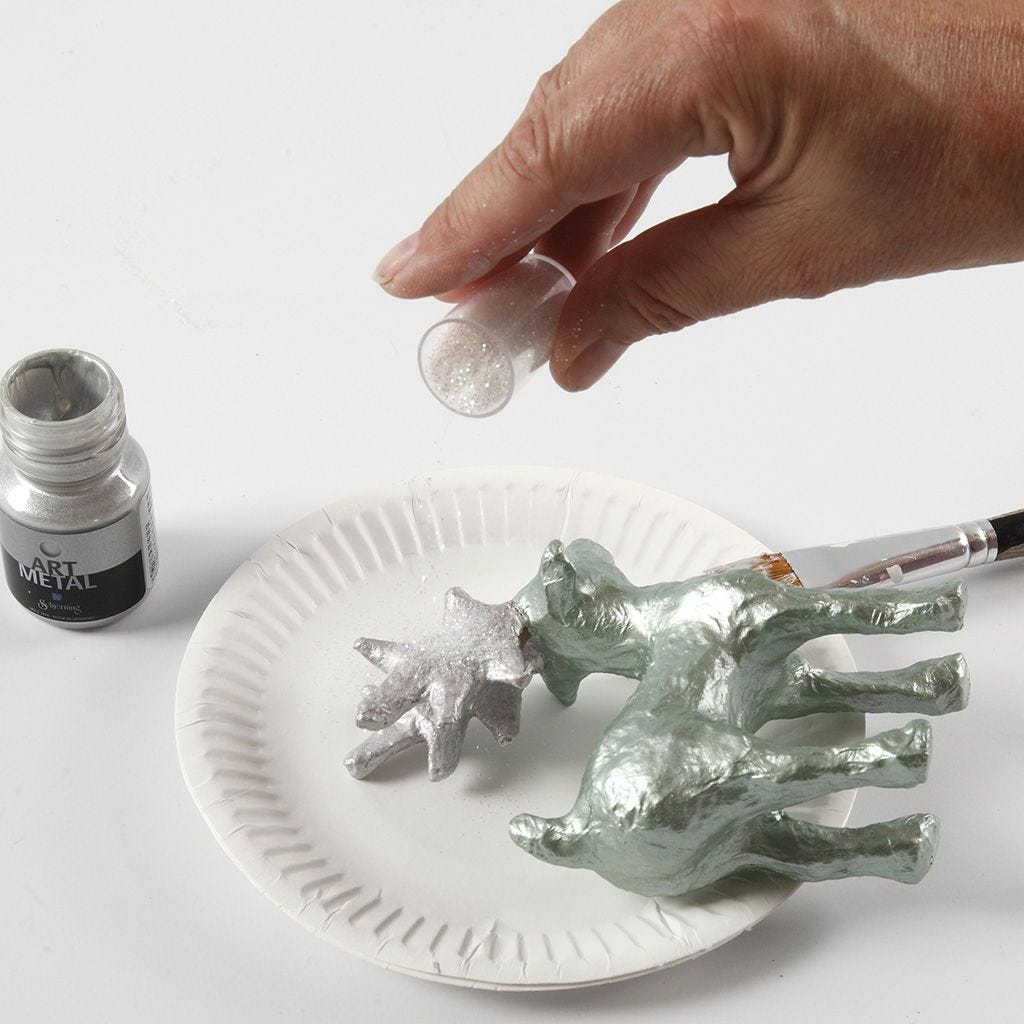 2
Sprinkle glitter on the wet paint and leave to dry.
3
Spray glue onto the small Christmas tree made from dense nylon bristles and sprinkle glitter on the wet glue. Leave to dry.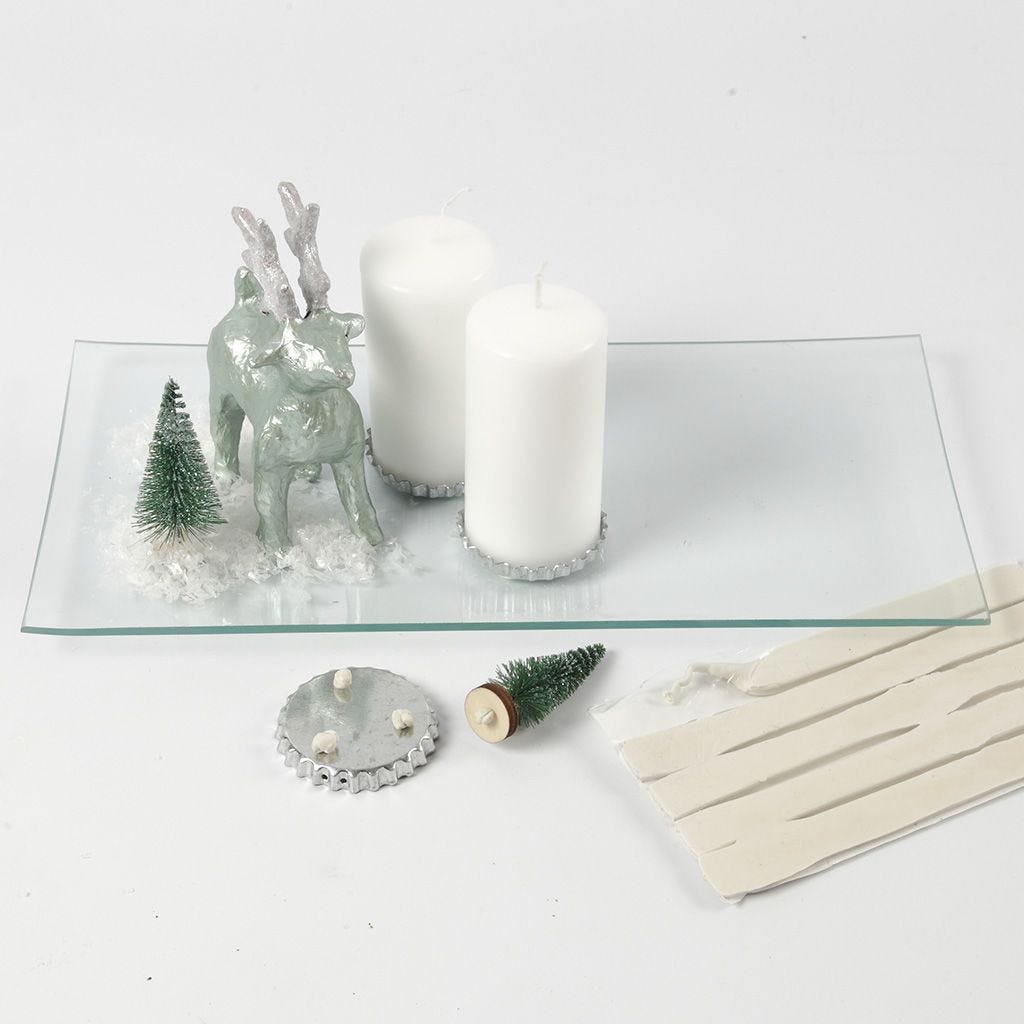 4
Arrange the glass dish according to your taste. You may attach the parts with power tack for extra stability. Sprinkle with artificial snow.