A Christmas Decoration with a Candle, miniature Polar Bears and Christmas Trees
This Christmas decoration with candles is made on a ceramic plate decorated with Foam Clay. The four numbers here (one for each Sunday in Advent) are written on the candle with a liquid wax pen. The candle is pushed into the Foam Clay so that it stands firmly. Miniature Christmas trees and miniature polar bears are added for decoration.
How to do it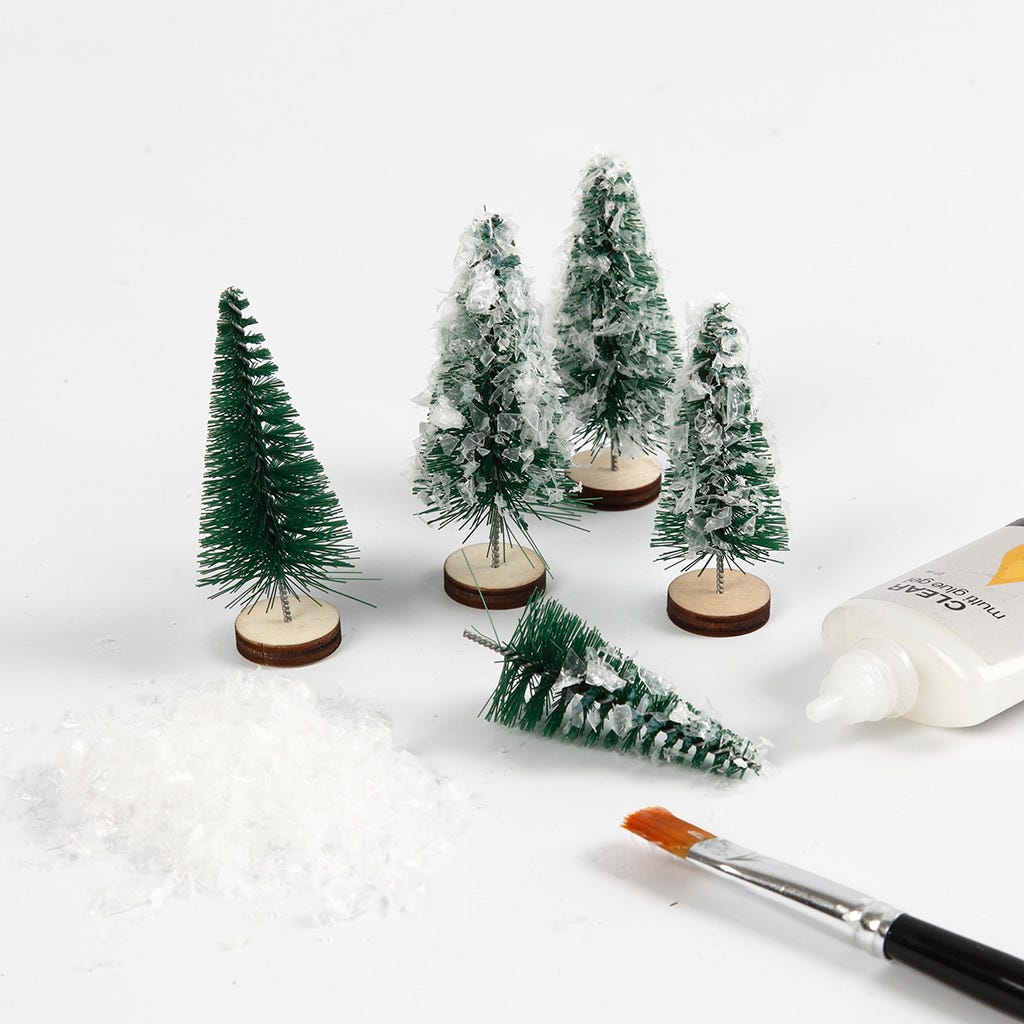 1
Apply glue to the Christmas trees using a brush and sprinkle artificial snow onto the wet glue.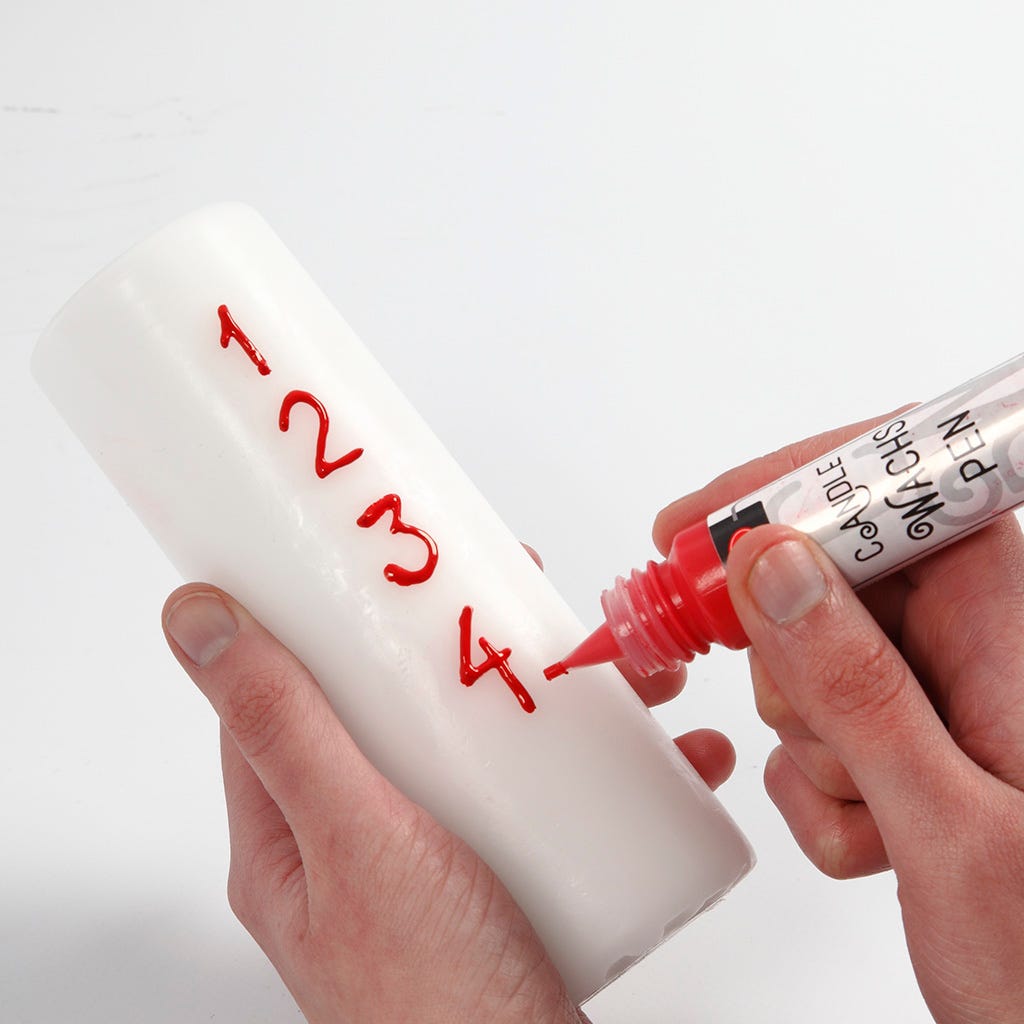 2
Write the numbers on the candle with a liquid wax pen.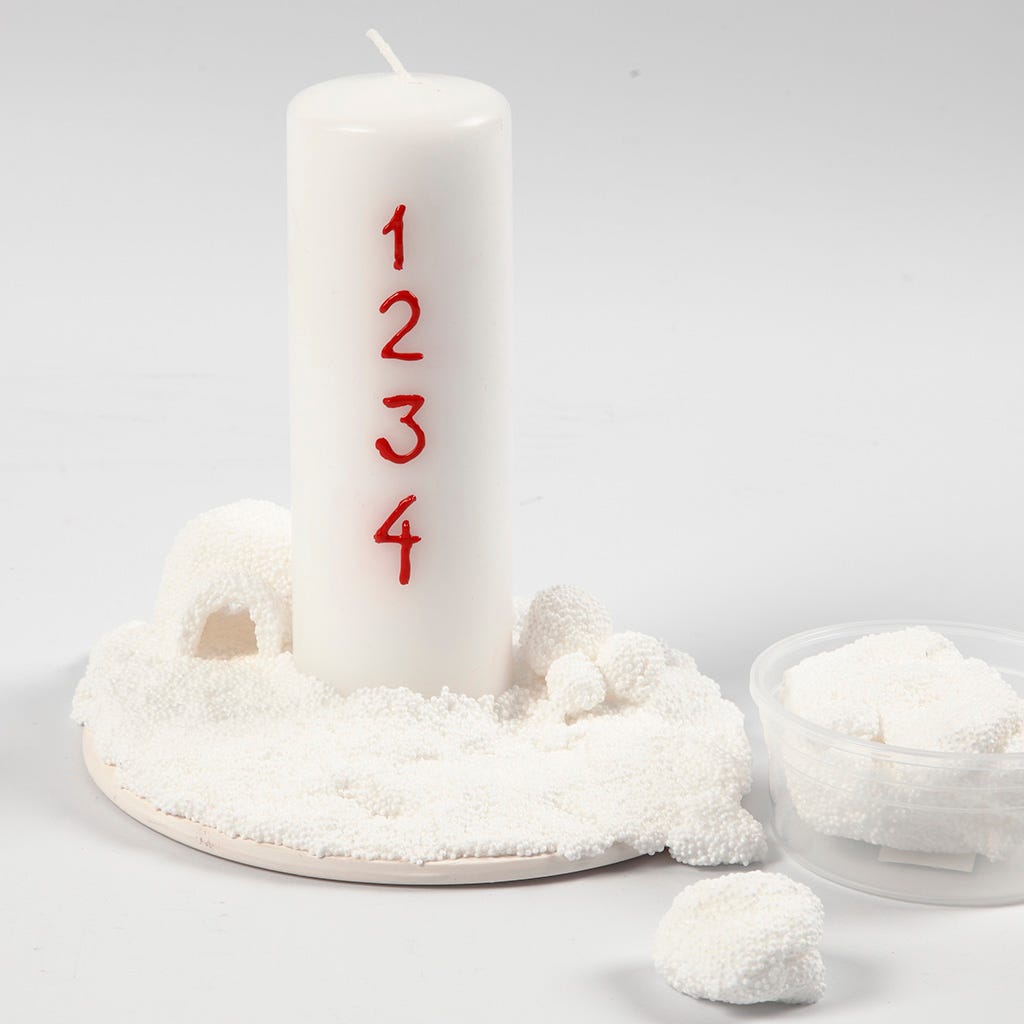 3
Roll Foam Clay onto a ceramic plate and push the candle into the Foam Clay. Shape Foam Clay to different heights and roll small (snow) balls to make an uneven snow landscape. Model a small iglo from Foam Clay. Make sure that the candle is secure.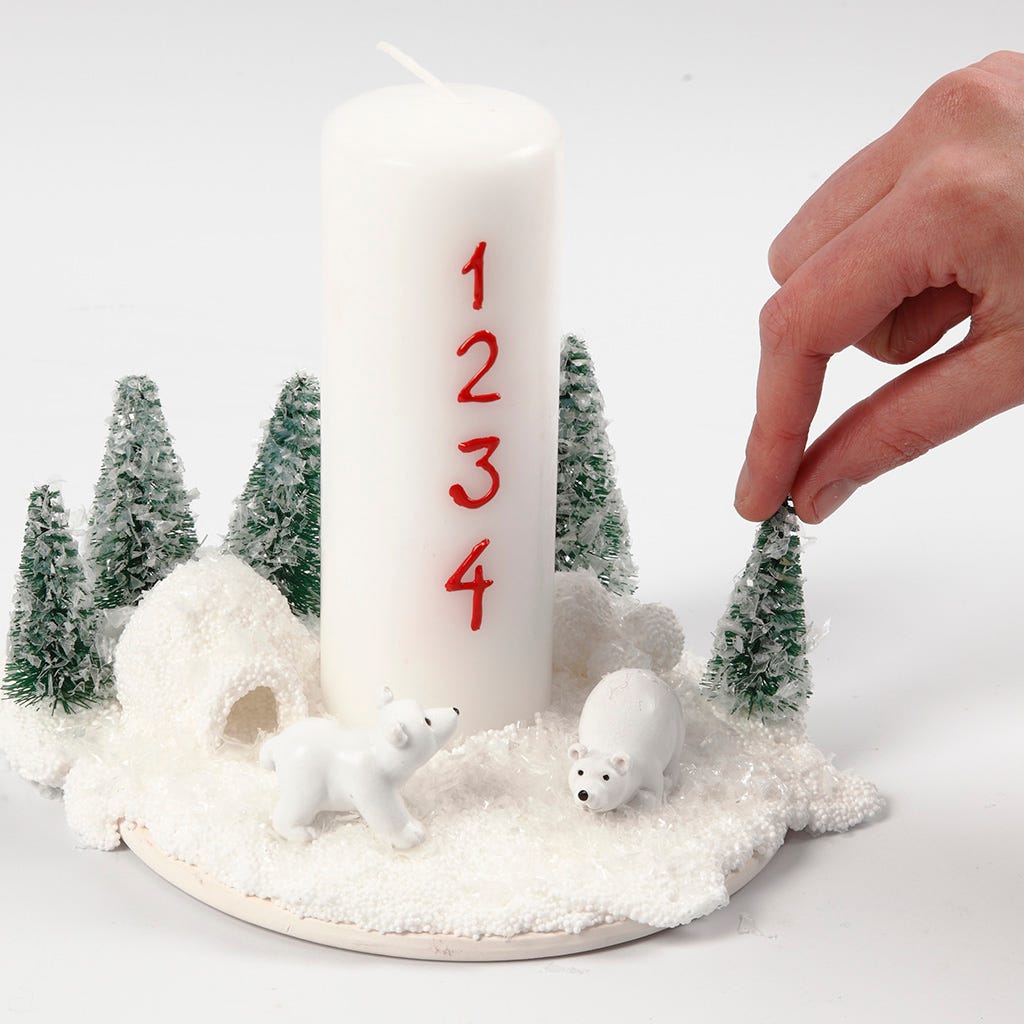 4
Push Christmas trees into the Foam Clay and decorate with small figures. Sprinkle artificial snow onto the white Foam Clay.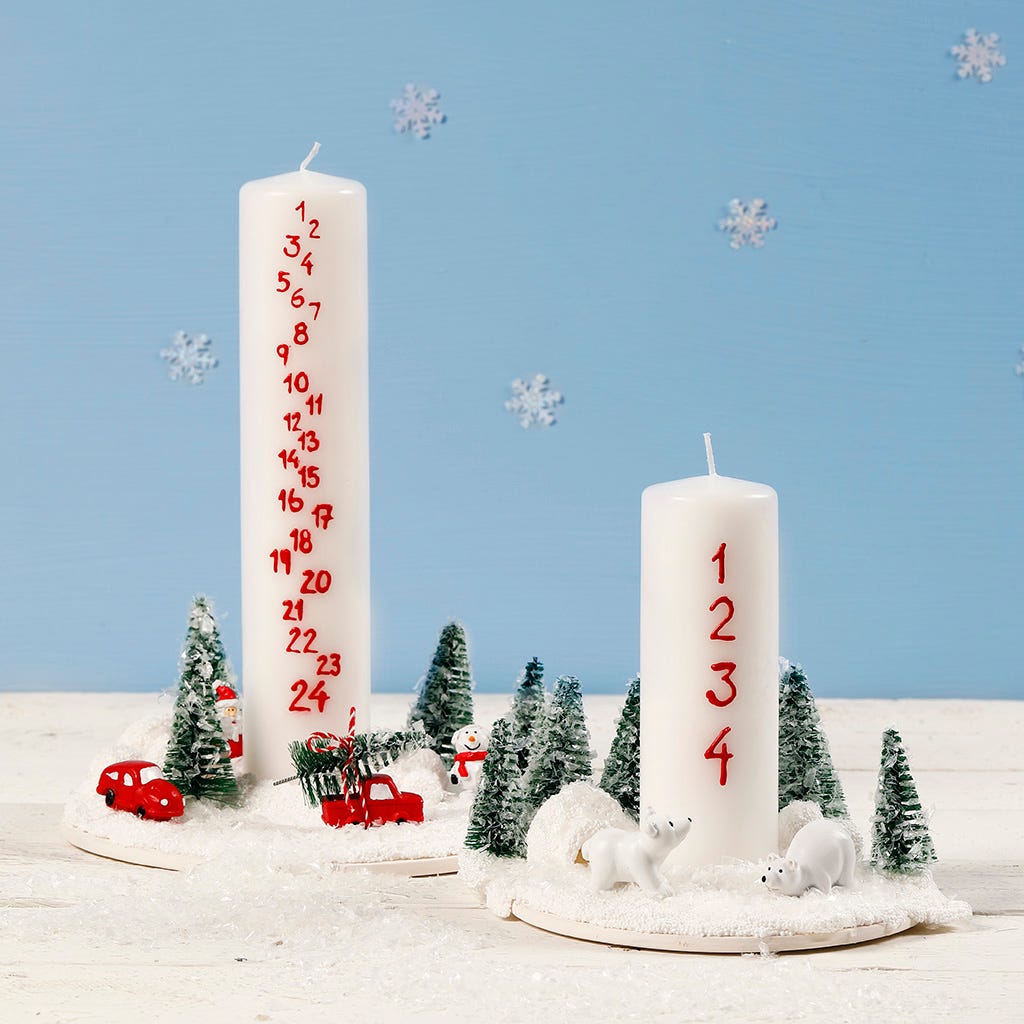 I'm shopping as
b2c incl. tax
b2b excl. tax
b2g excl. tax
Go back
I'm shopping as
Continue as guest
Copyright © 2013-present Magento, Inc. All rights reserved.