A Christmas card with stamped designs
A Christmas card with stamped designs
Make your own Christmas card with different stamped Christmas designs. The stamped designs are made on a piece of white card which is then glued onto the front of a red greeting card. The stamped designs may be made individually and then attached onto the greeting card with 3D foam pads for a 3D effect.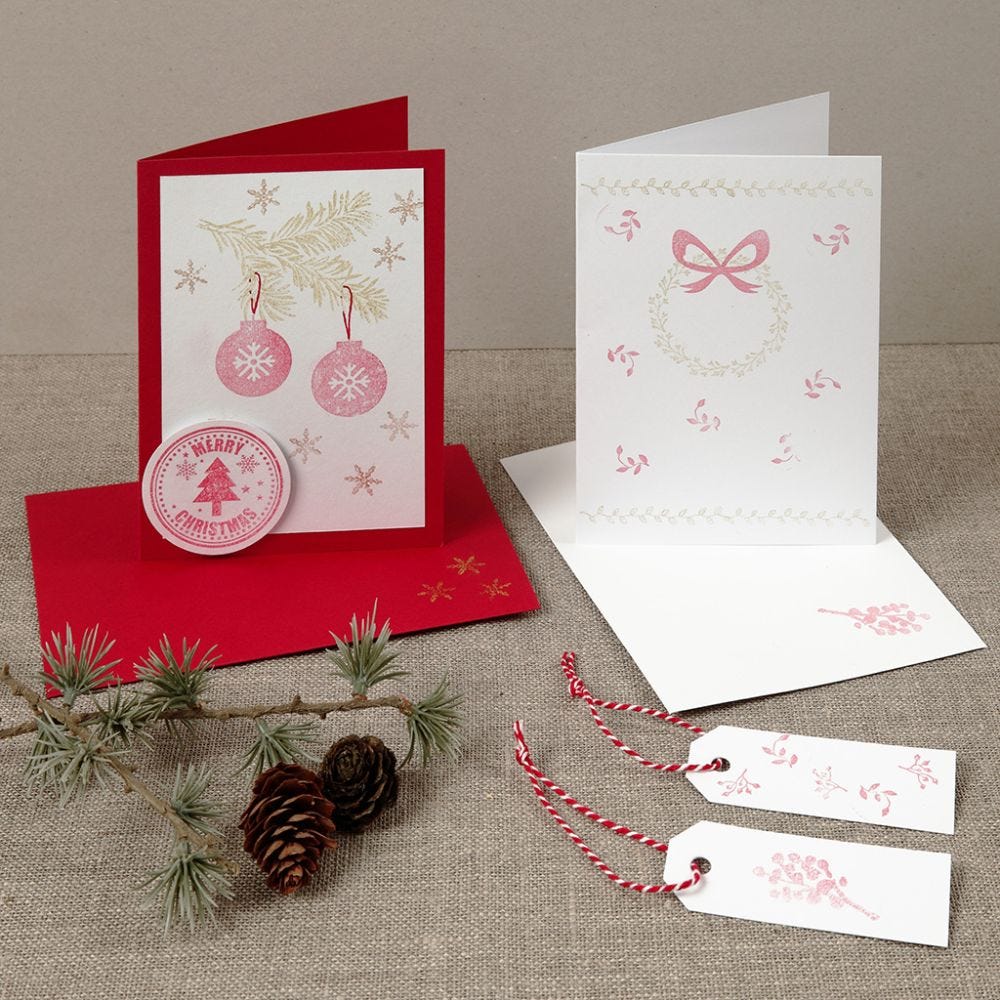 How to do it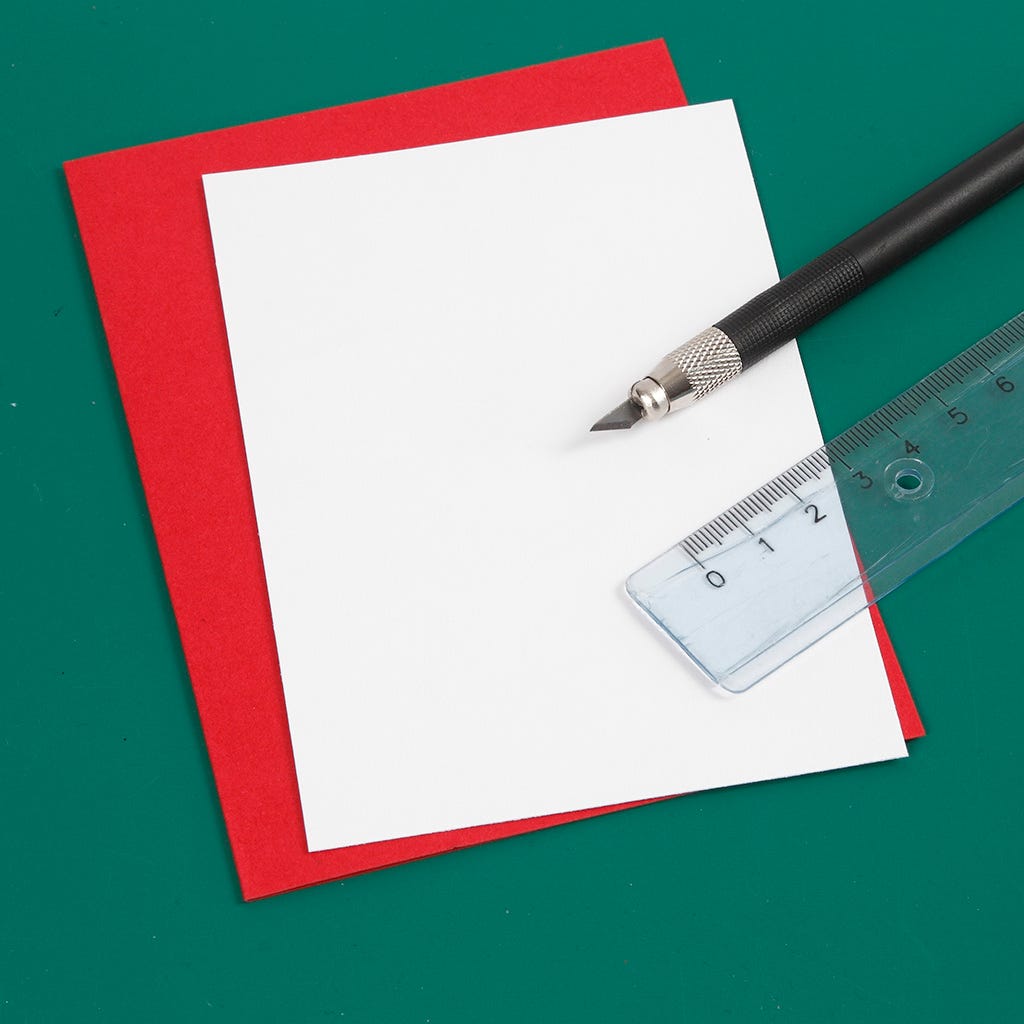 1
Cut a piece of white card slightly smaller than the greeting card, thus creating a red frame. This red frame measures 0.7 cm.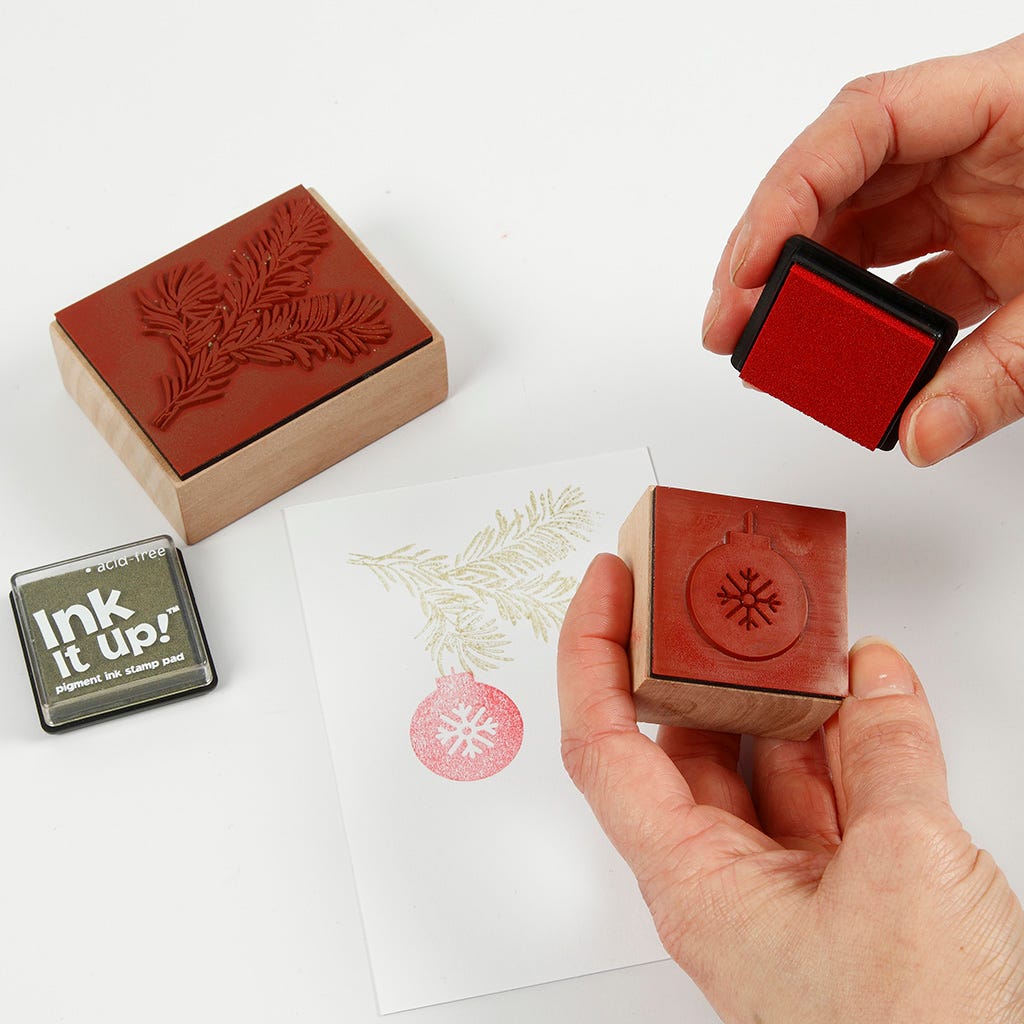 2
Use the rubber stamp with the spruce branch and a green ink pad. Dab the ink pad all over the entire rubber stamp and push the stamp onto the white card. Repeat this procedure with the red ink pad and the Christmas bauble rubber stamp.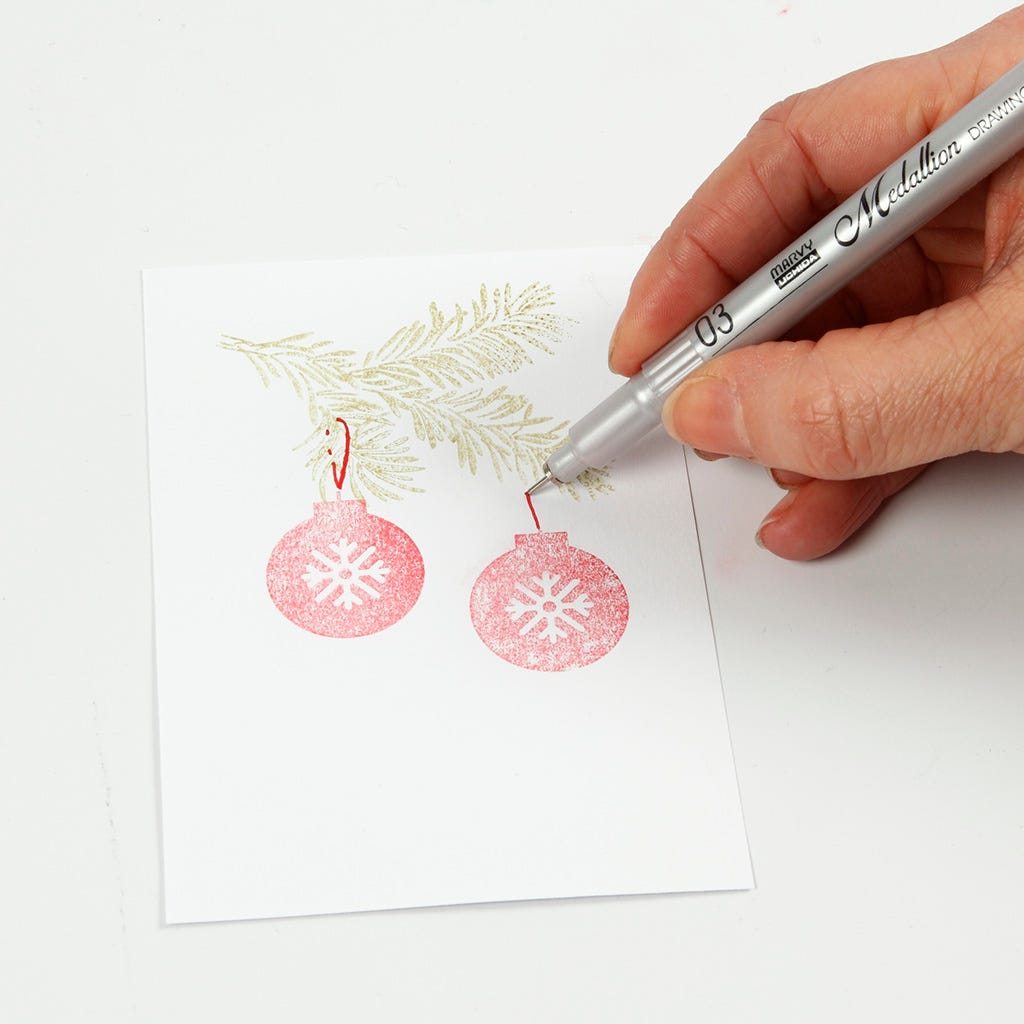 3
Draw a string for hanging on the Christmas bauble using a red marker.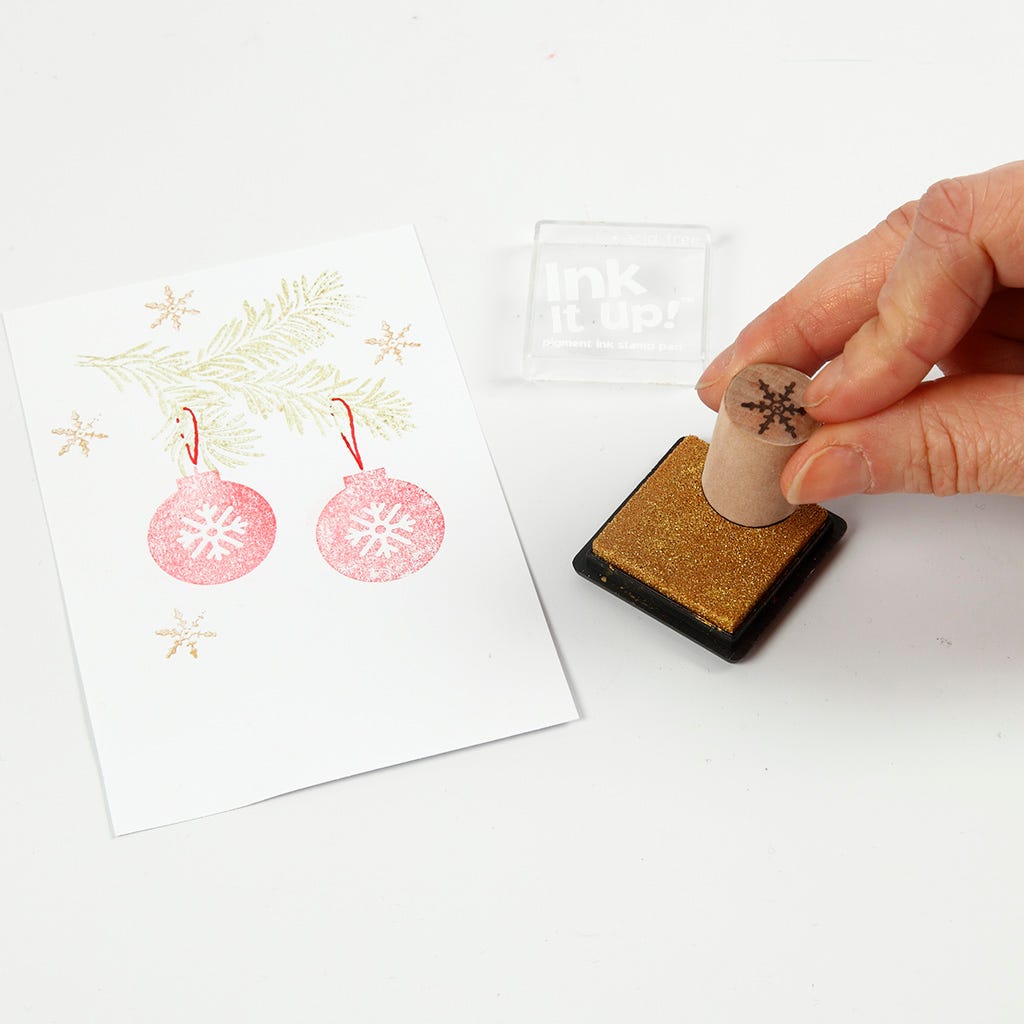 4
Dab a star rubber stamp onto a gold ink pad a couple of times and then stamp the design onto the white card as you wish.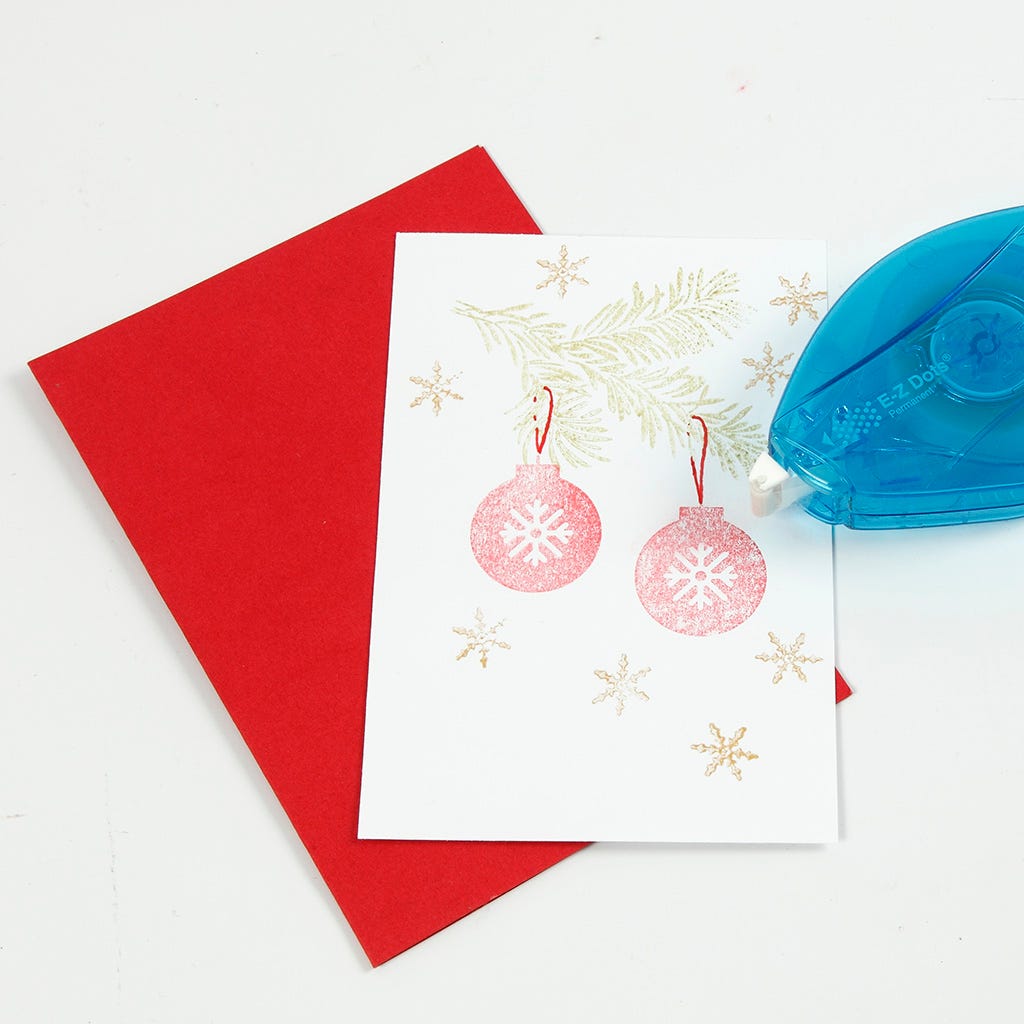 5
Attach the white card onto the front of the red greeting card with adhesive dots made with an E-Z runner.
6
Dab the red ink pad onto the rubber stamp with the Christmas tree design. Make a print onto a small piece of white card. Cut out the print making sure there is a small white border around the stamped design.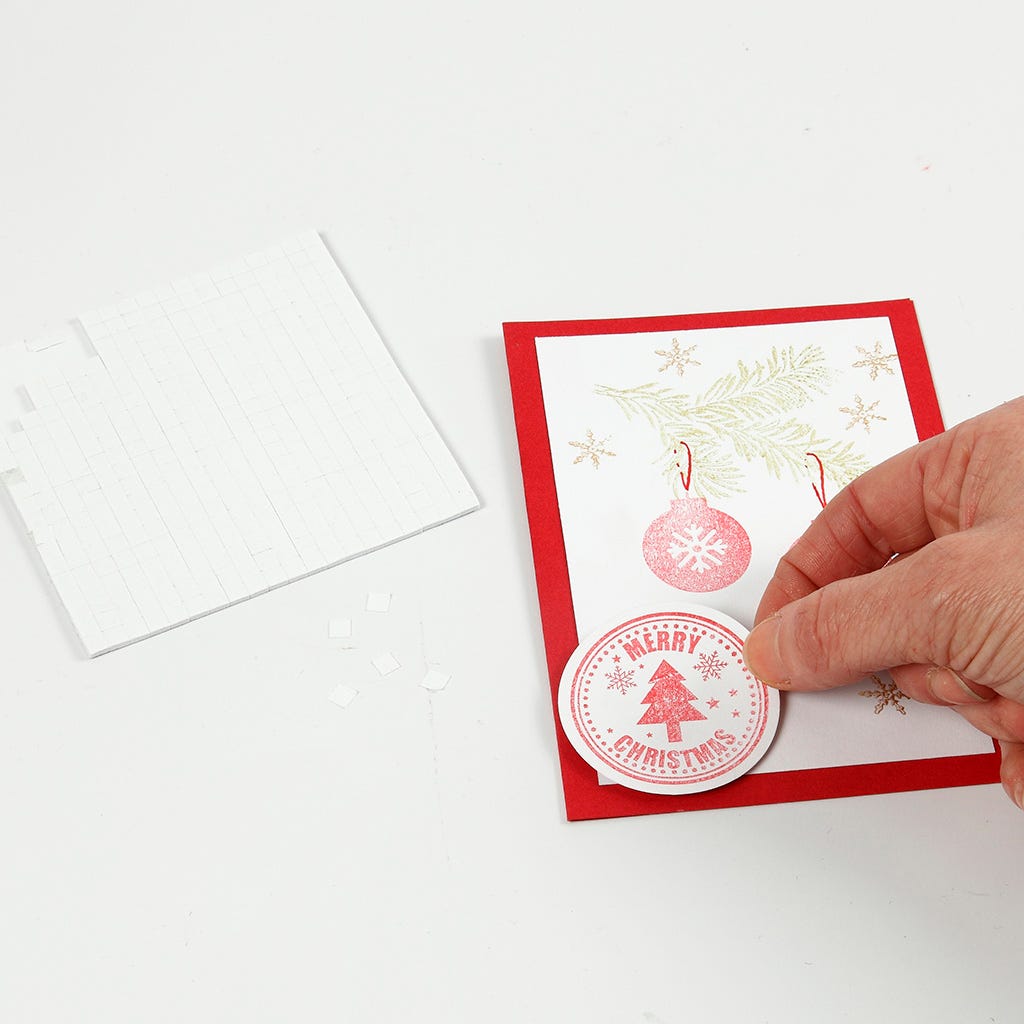 7
Attach the circle onto the left corner of the greeting card using 3D foam pads.
Copyright © 2013-present Magento, Inc. All rights reserved.