A Christmas Card with a woven Star
A Christmas Card with a woven Star
This card is decorated with Masking Tape and a woven star. (All are from the Vivi Gade design series). The star is made following instruction steps 1-12 on the packaging of the paper star strips. A piece of cotton cord is tied onto the star and it is attached loosely in a slot which allows it to be removed and used as a decoration. How to do it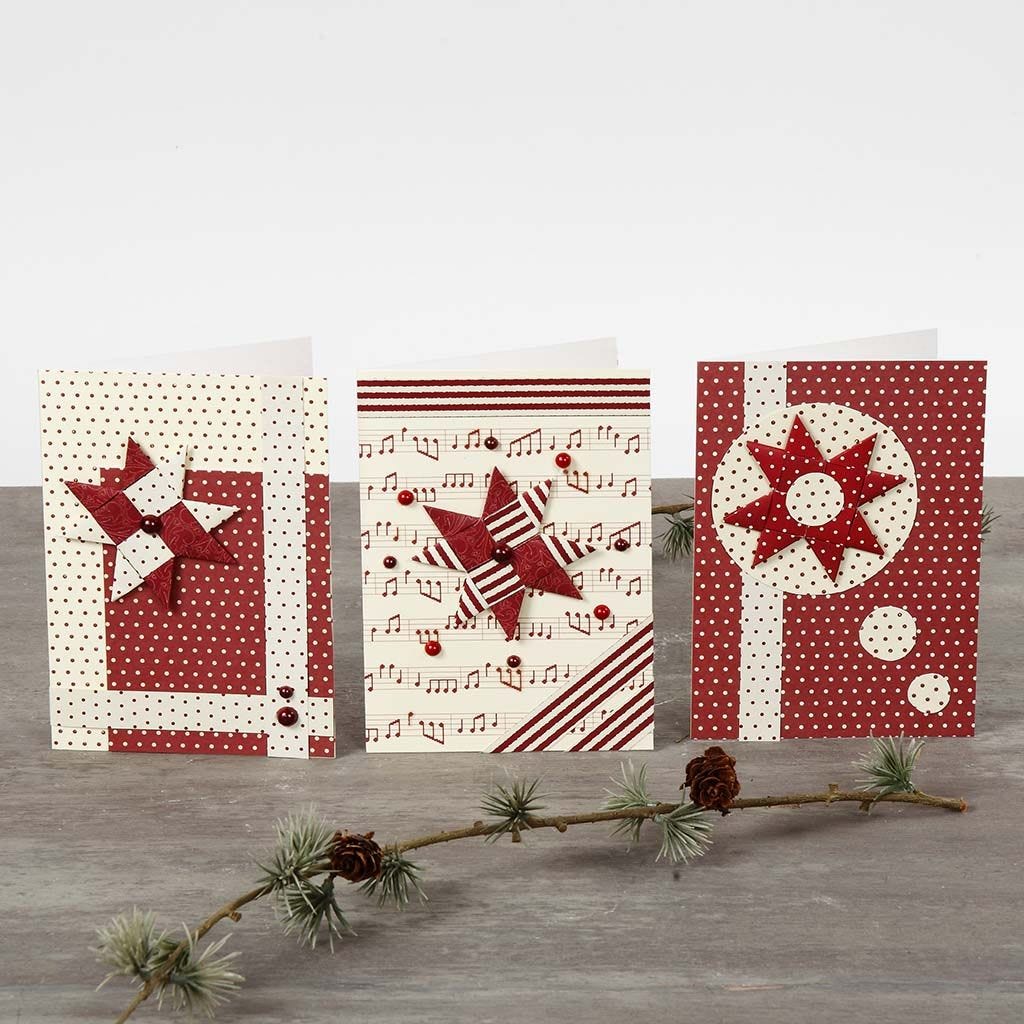 Other variants
Three examples of creative designs with paper star strips and the Vivi Gade design kit (the Copenhagen series) containing greeting cards and materials. The half-pearls are self-adhesive. All other decorations are attached using Dodz adhesive dots.
Copyright © 2013-present Magento, Inc. All rights reserved.