A Christmas Card with a Concertina Christmas Tree
A Christmas Card with a Concertina Christmas Tree
A Christmas card decorated on the inside folding line with a Christmas tree made from honeycomb paper. It is also decorated with sparkling snow, made with a Paper Pen and Glitter Gel.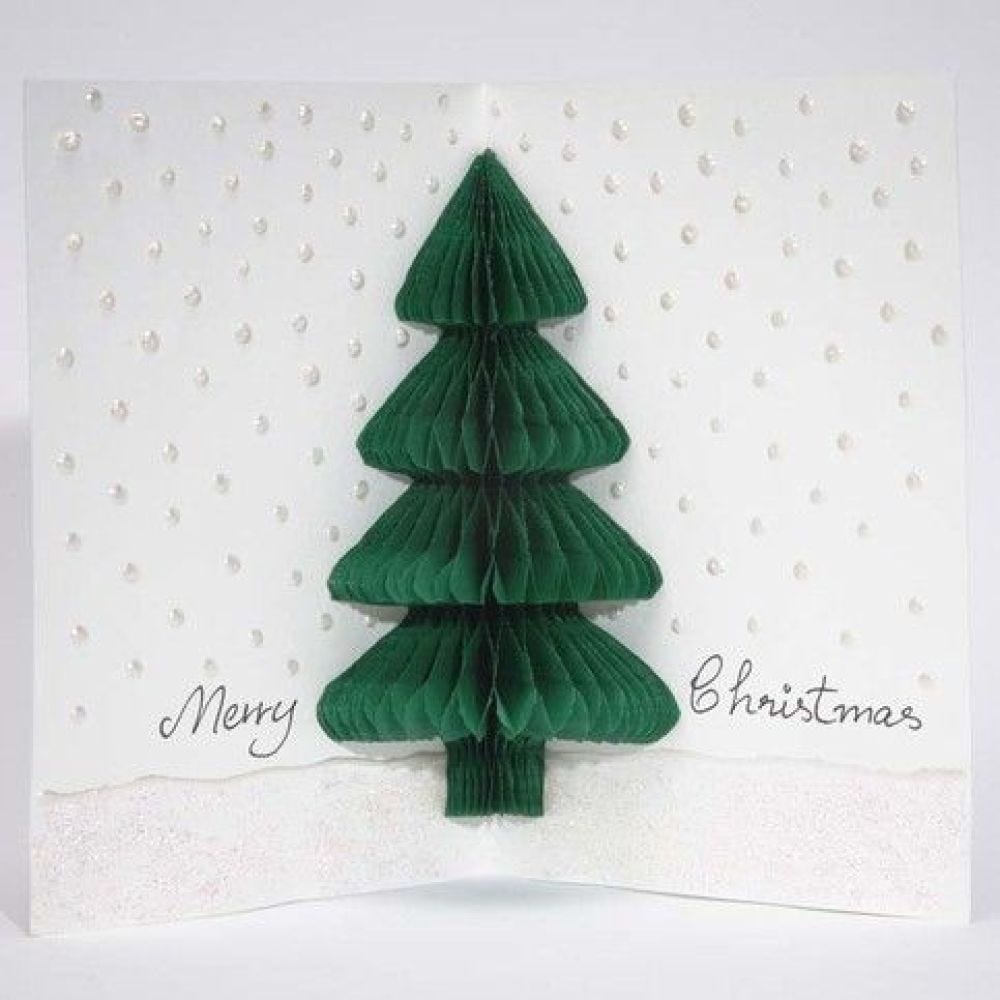 How to do it
1.
Lightly draw with a pencil inside the greeting card (either side from the centre), where you want to place the finished Christmas tree. Use the cut-out tree from the template as guide (available as a separate PDF file for this idea). Write text with a pencil first and then with a permanent marker.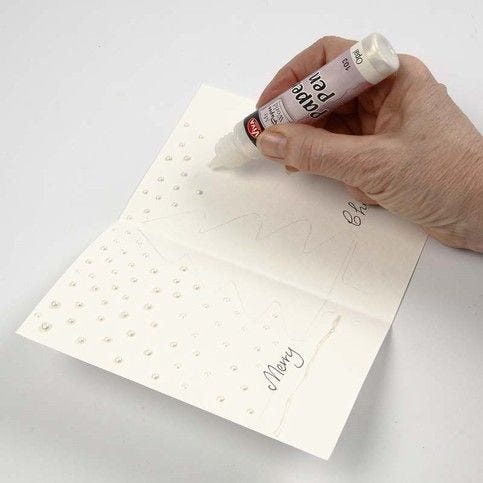 2.
Draw a line for the horizon and make dots for snow flakes using an Opal Paper Pen.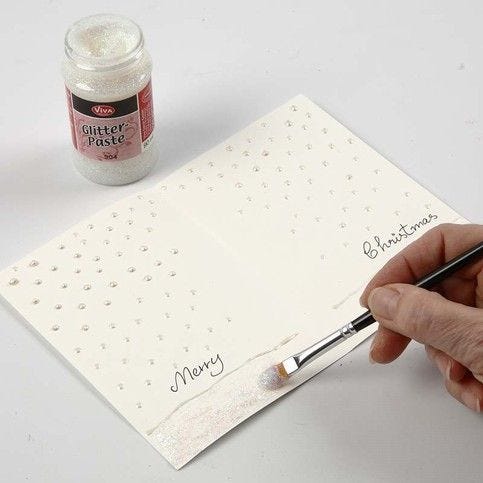 3.
Rub out all the pencil lines with a rubber. Apply Glitter Gel with a flat brush for snow covered ground underneath the horizon line.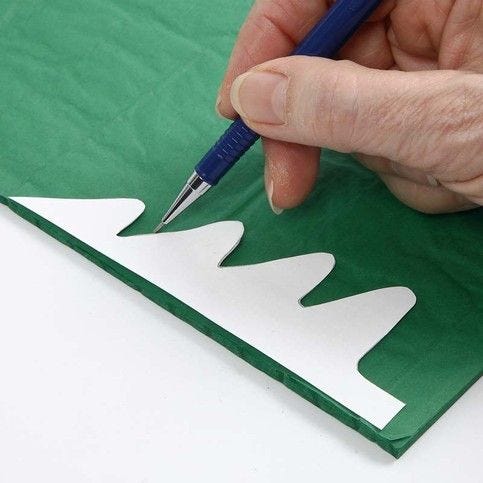 4.
Use the template for drawing the Christmas tree onto the honeycomb paper. NB: Position the Christmas tree vertically along the glued back of the honeycomb paper.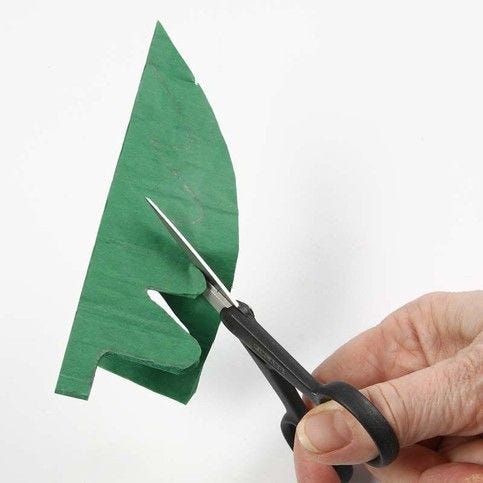 5.
Cut out the tree which so far only represents half a tree.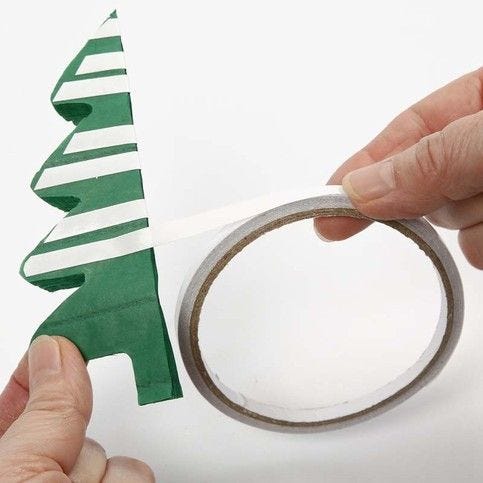 6.
Attach double-sided adhesive tape onto the two outsides of the folded Christmas tree. Squeeze the sides together between two fingers whilst attaching the tape.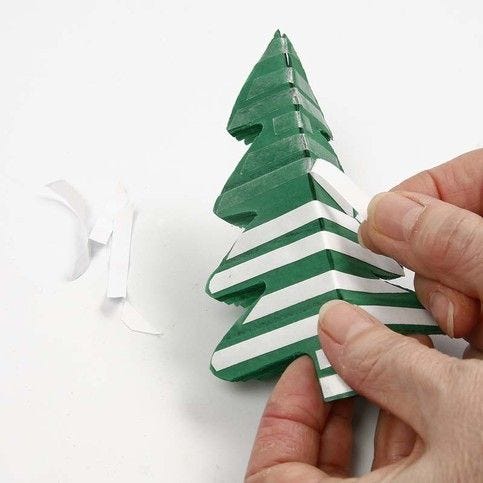 7.
Remove the outside layer of the double-sided adhesive tape. Attach the Christmas tree to the inside of the greeting card.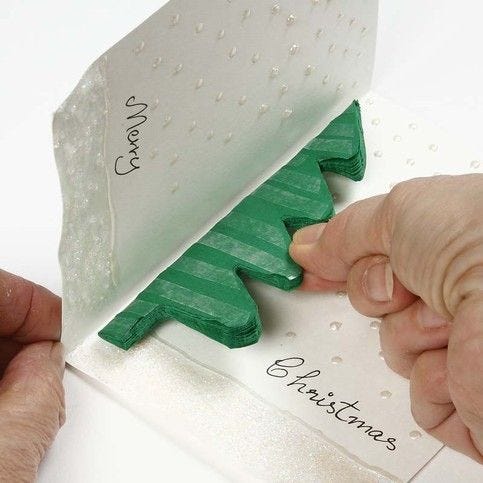 8.
Place the Christmas tree as far onto the inside folding line of the greeting card as possible. Now one side of the Christmas tree is attached to one side of the inside of the card. Close the card together, thus attaching the Christmas tree to the other half of the inside of the greeting card.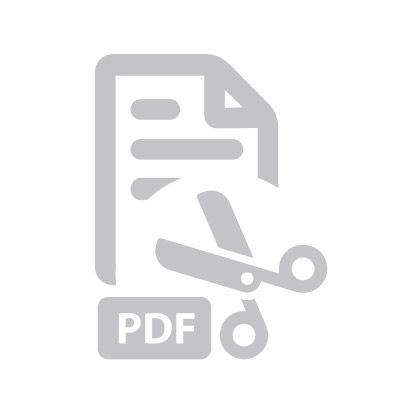 Attached file:
Download
Copyright © 2013-present Magento, Inc. All rights reserved.