A Christmas Card with a Christmas Tree made from Masking Tape
A Christmas Card with a Christmas Tree made from Masking Tape
The front of this greeting card is decorated with a stylised Christmas tree. The Christmas tree is made from six pieces of Masking Tape in different sizes, attached horizontally in size order. A horizontal cut is made above the tree and a star on a gold metal clip is attached to the cut.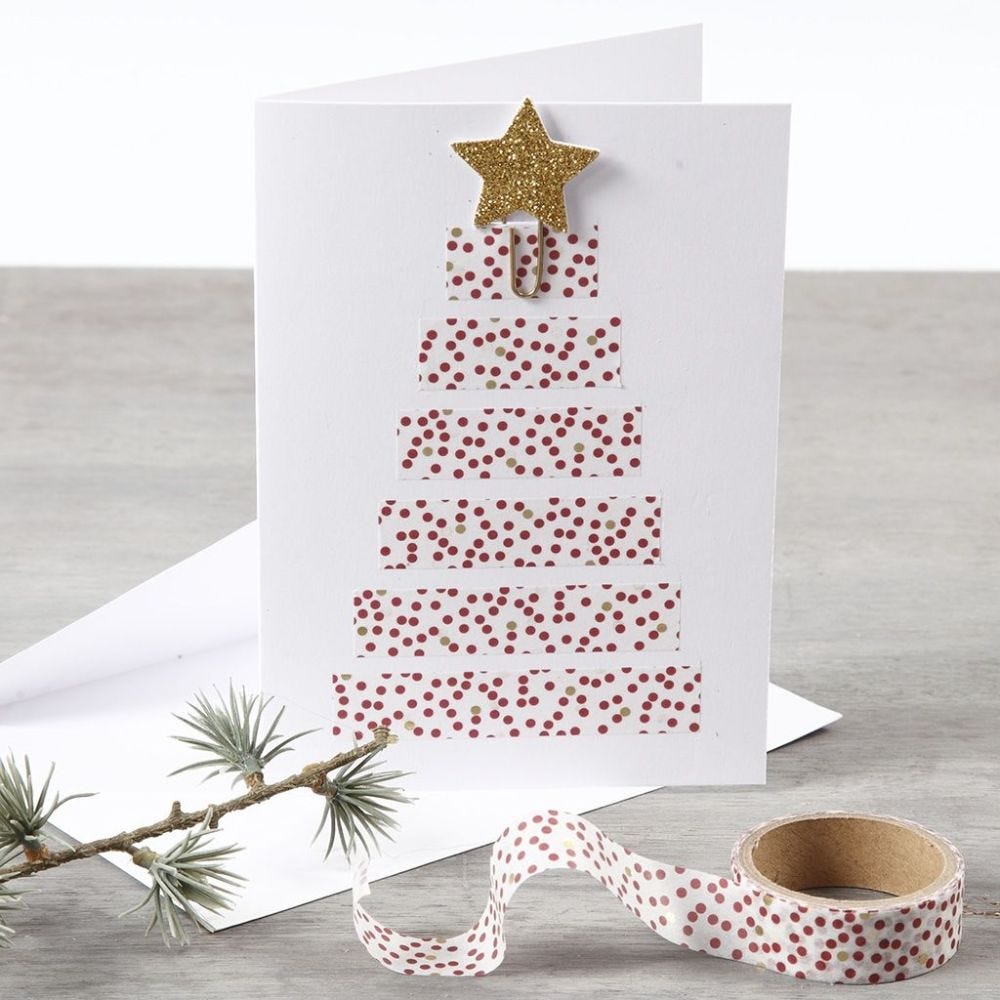 How to do it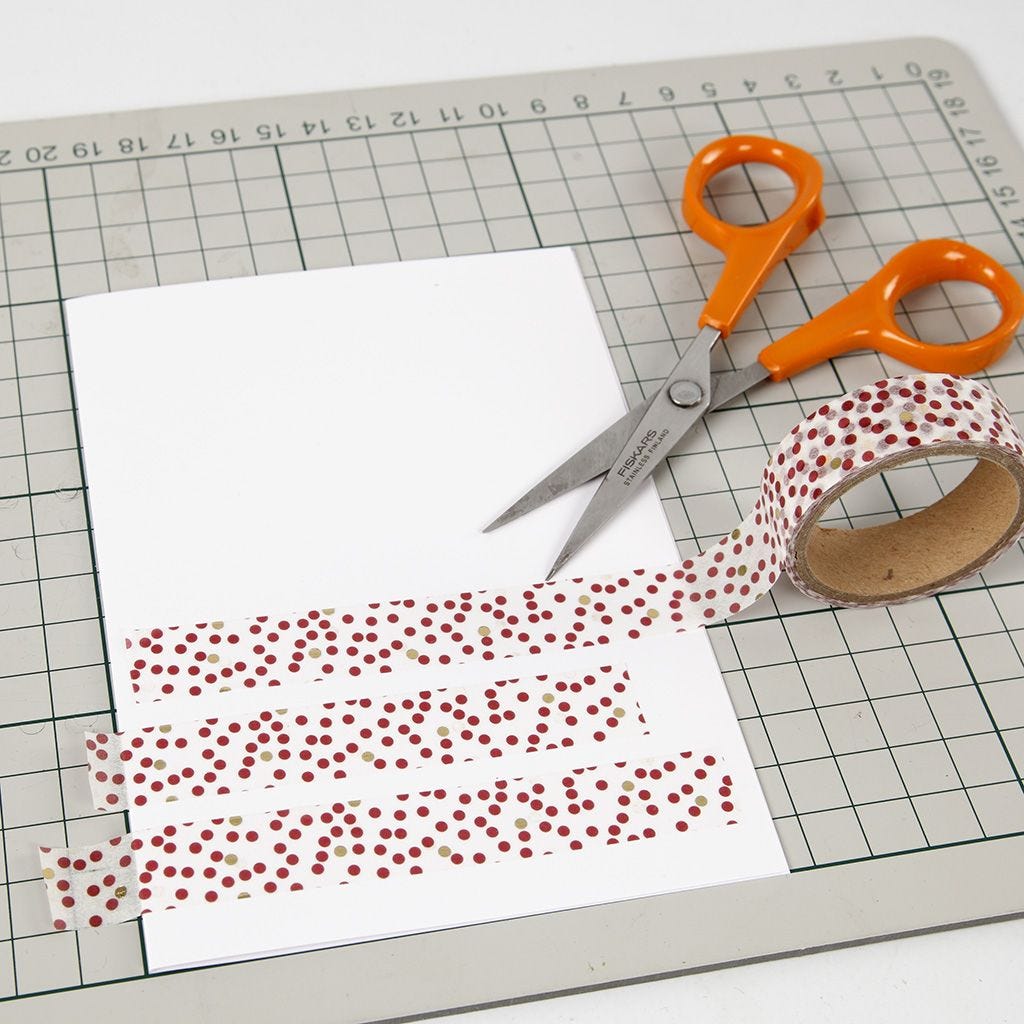 1
Attach six pieces of Masking Tape horizontally onto the greeting card with the same distance between each.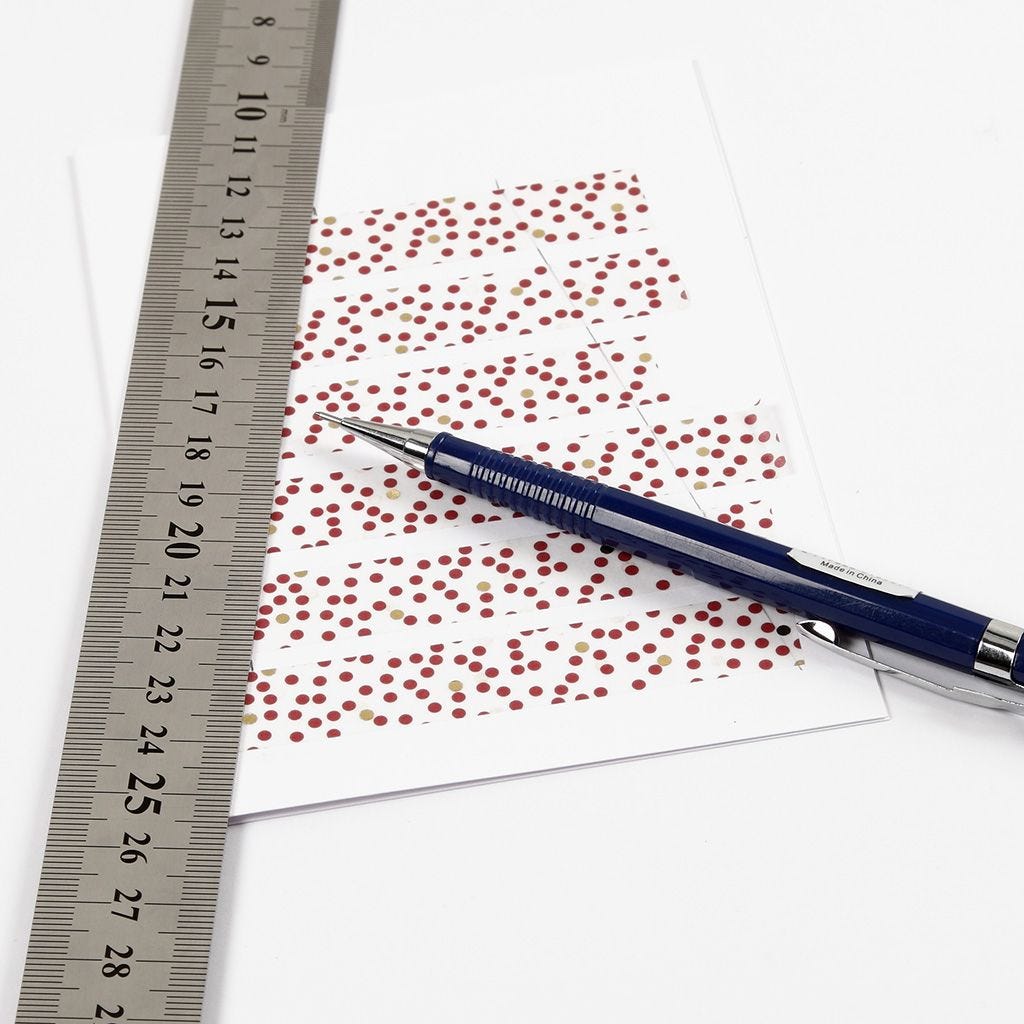 2
Use a ruler to ensure the design is symmetrical.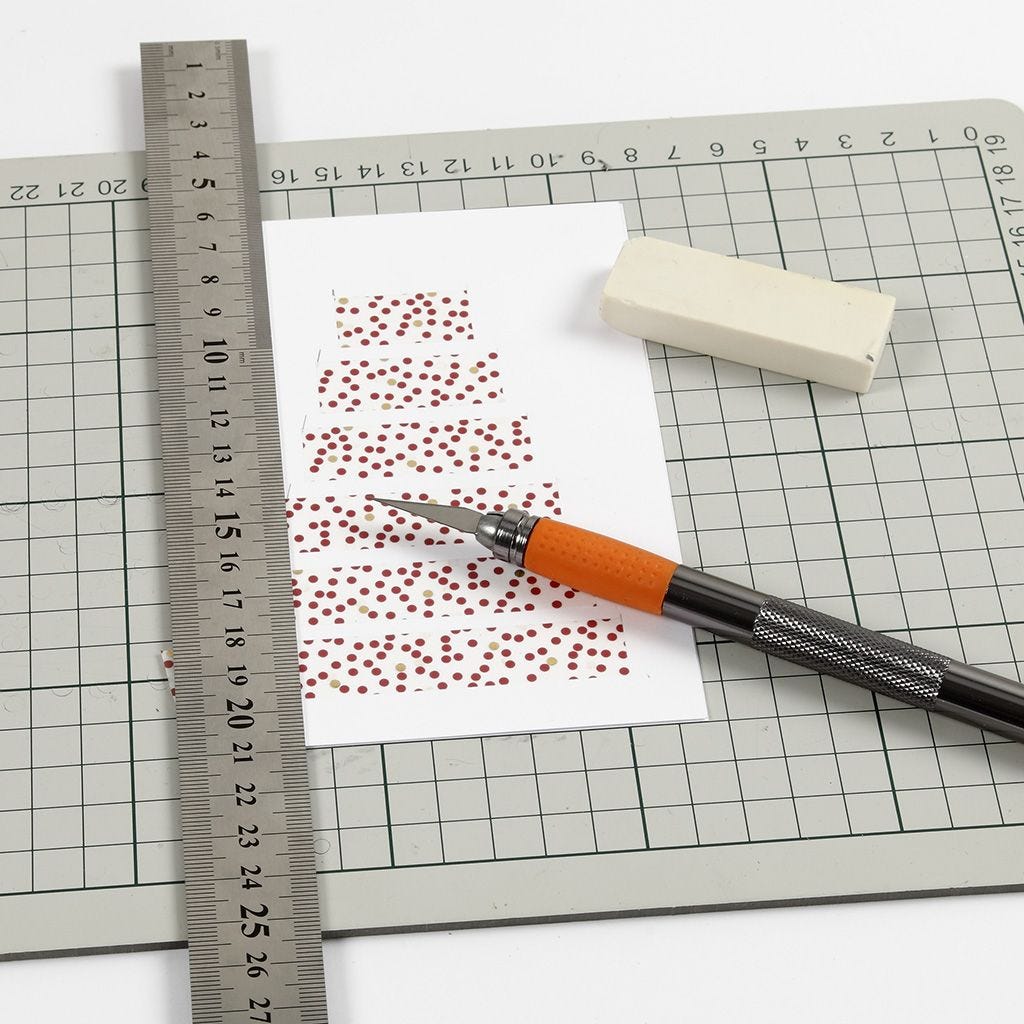 3
Trim the pieces of Masking Tape vertically on both side. (Avoid cutting through the greeting card).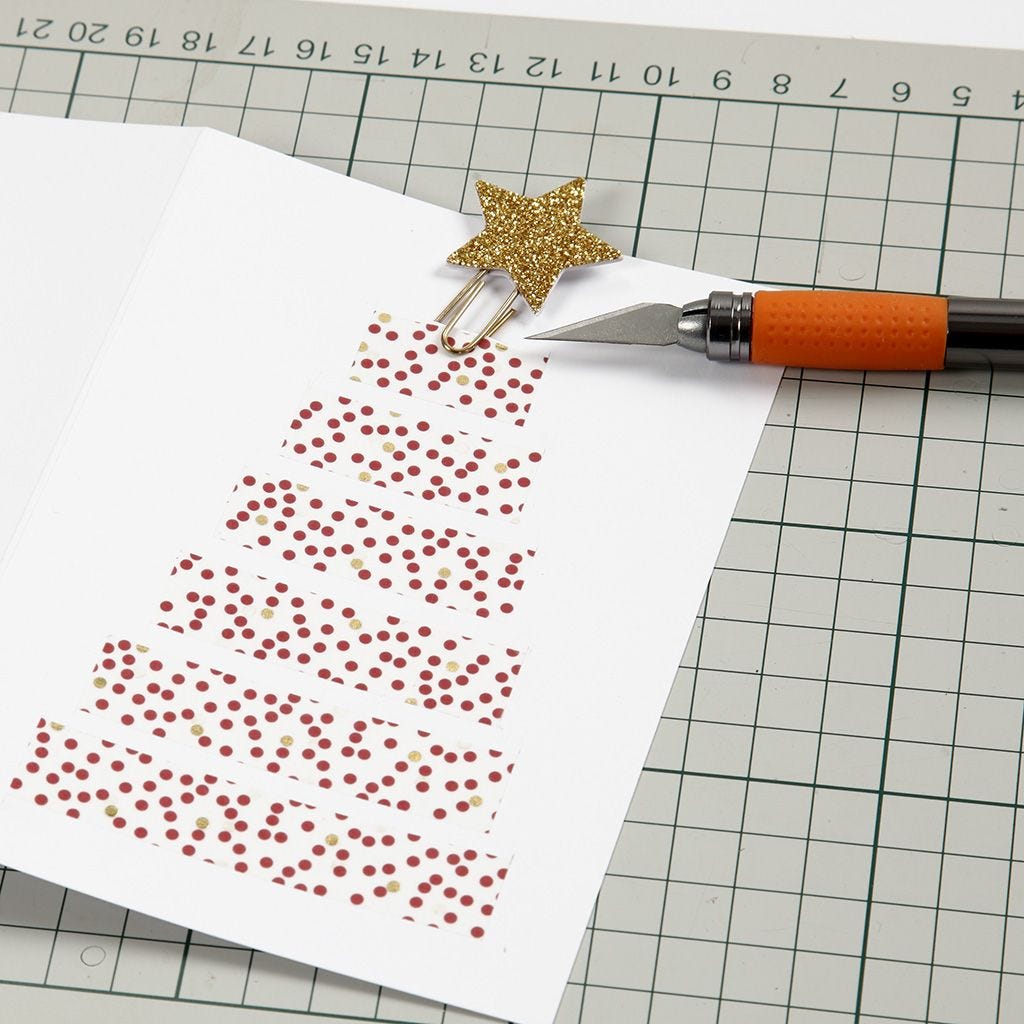 4
Open the greeting card and make a cut along the edge of the top piece of Masking Tape. Insert the metal clip with the star in the cut.