A Christmas Calendar made from Stripy Vivi Gade Design Bags
A Christmas Calendar made from Stripy Vivi Gade Design Bags
A Christmas calendar from stripy Vivi Gade paper bags (the Copenhagen design), attached with wooden pegs to a piece of natural hemp. Each bag is decorated with a self-adhesive sticker (from the same design series), counting down the days to Christmas. How to do it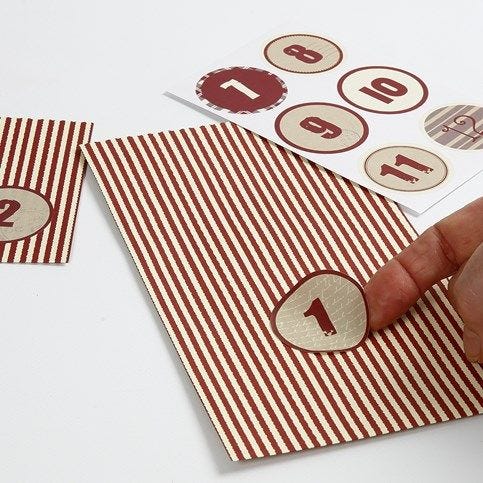 1.
Attach the self-adhesive numbered stickers to the bags; one on each bag.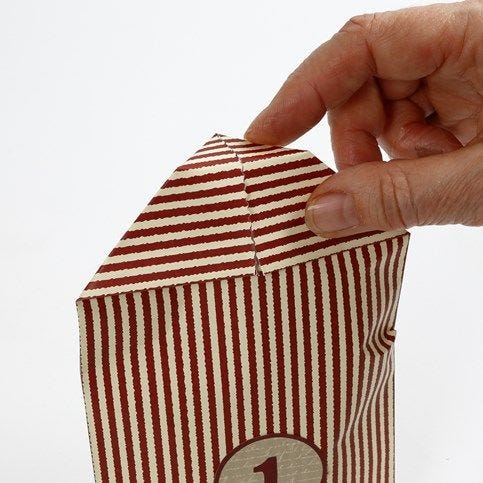 2.
Fold down each corner of the top of the bag. Now bend the tip on the top backwards and secure around a piece of natural hemp using a wooden peg.