A Christmas Bauble with red and white Decoupage
A Christmas Bauble with red and white Decoupage
These baubles in a silver thread are covered with Vivi Gade decoupage paper (the Copenhagen series).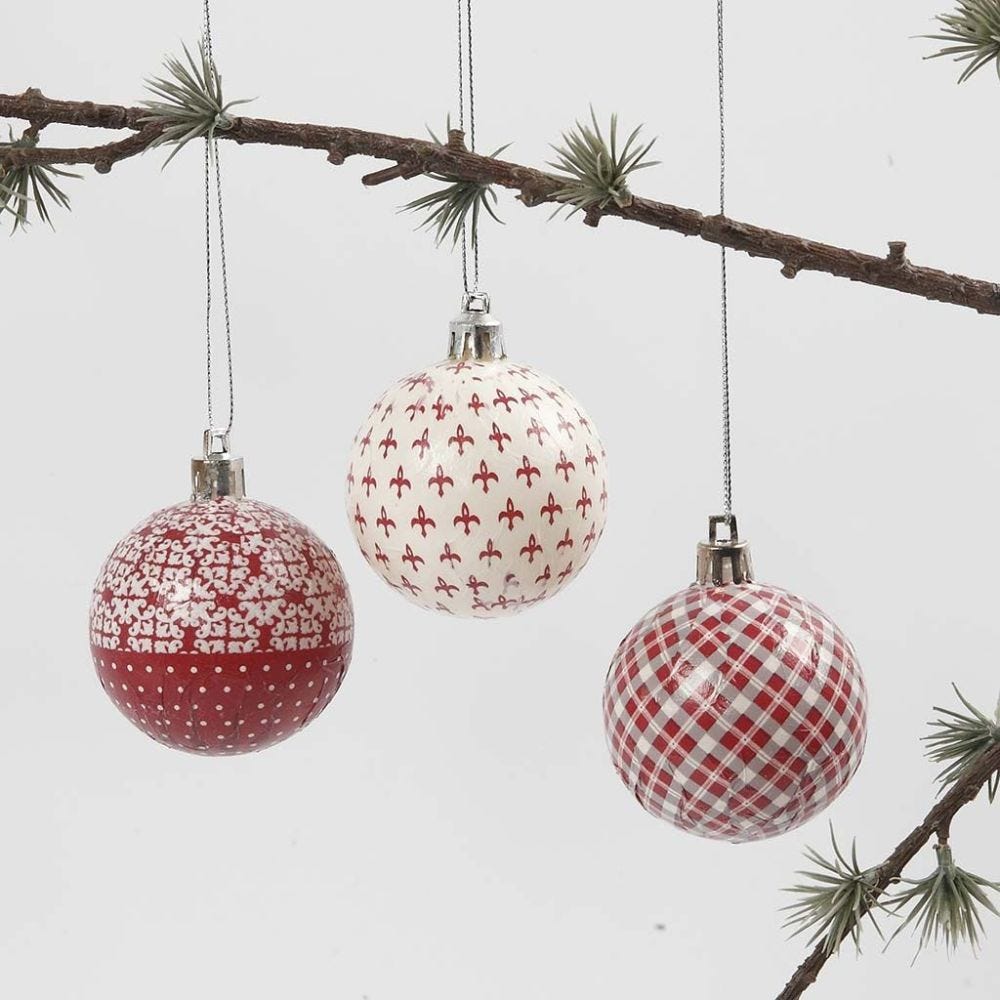 How to do it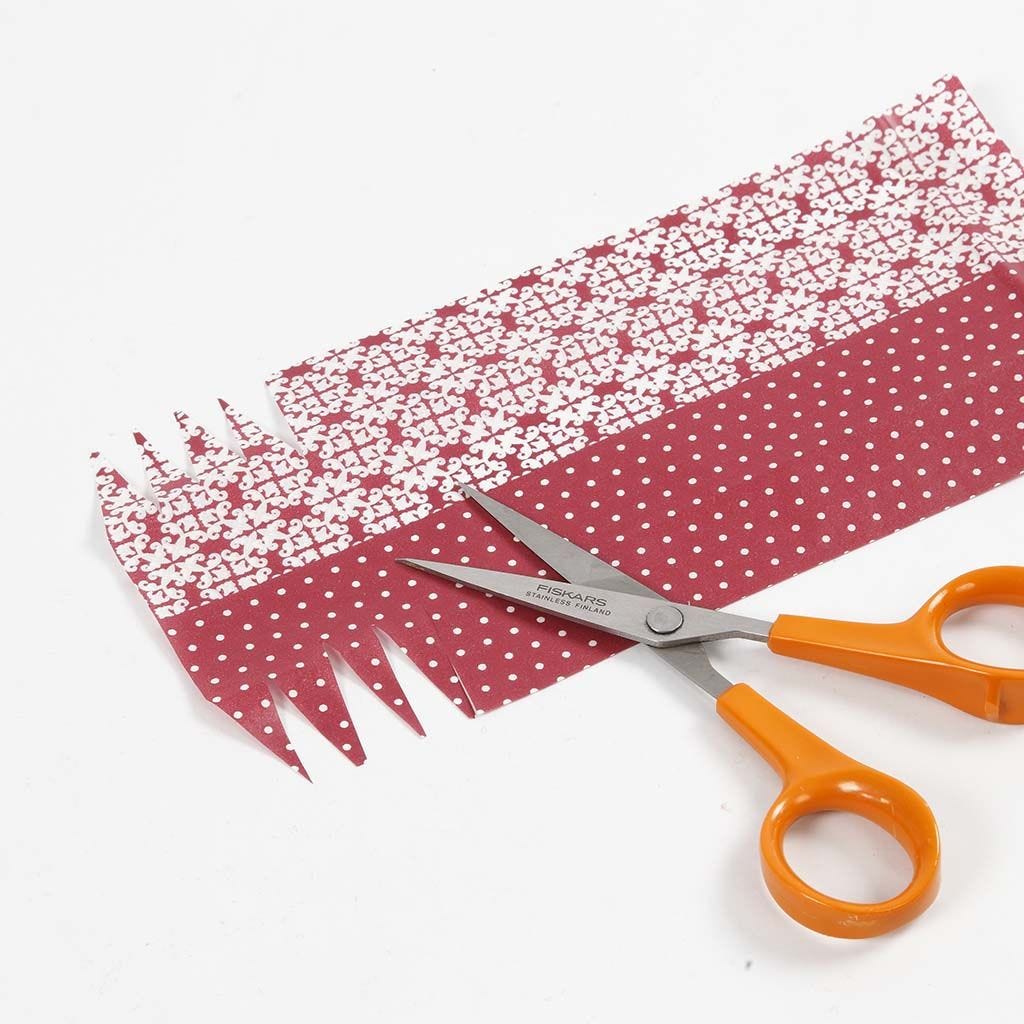 1
Cut a piece of decoupage paper measuring approx. 19.5 x 10 cm. Cut 3 cm long notches at the top and the bottom along the width of the paper. (NB: Nothches are made for the paper to be attached evenly around the bauble.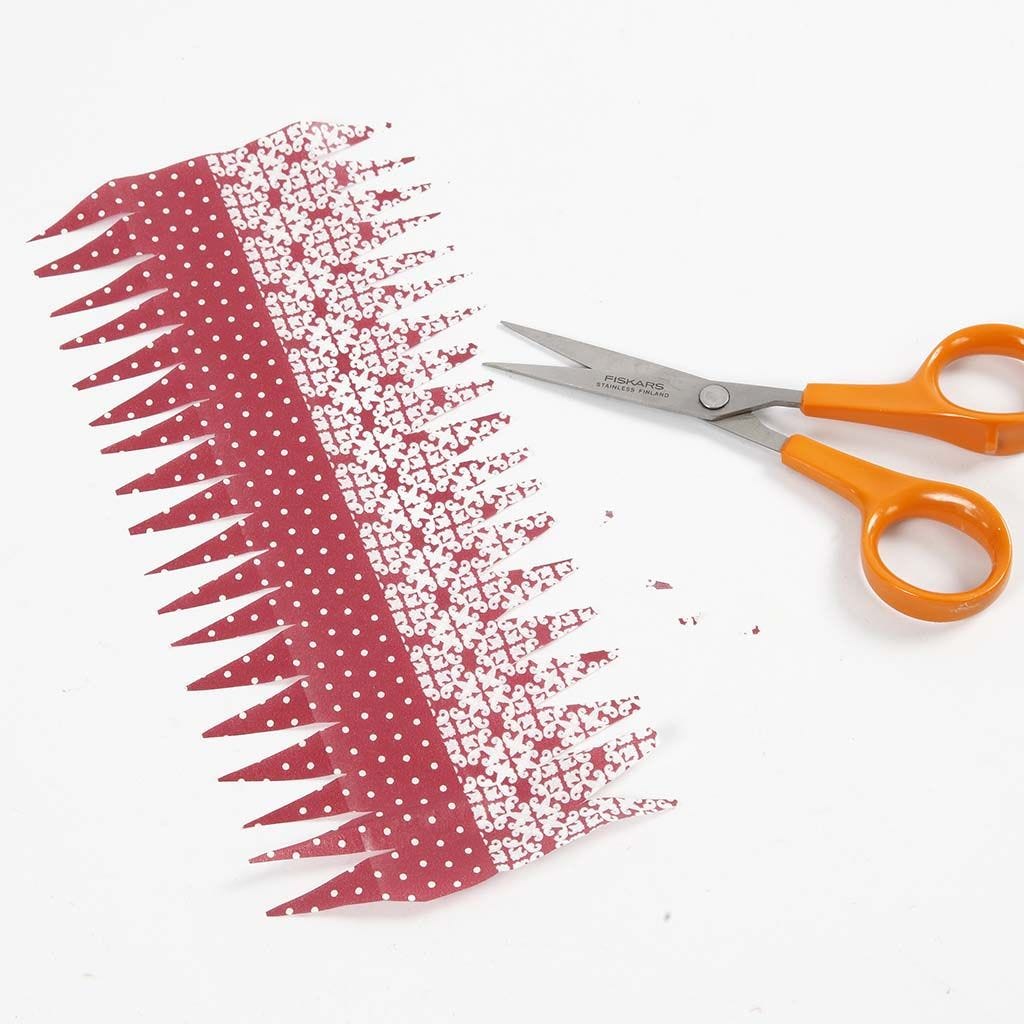 2
Cut away the tip of the points along the width that you want attached nearest the collar of the bauble.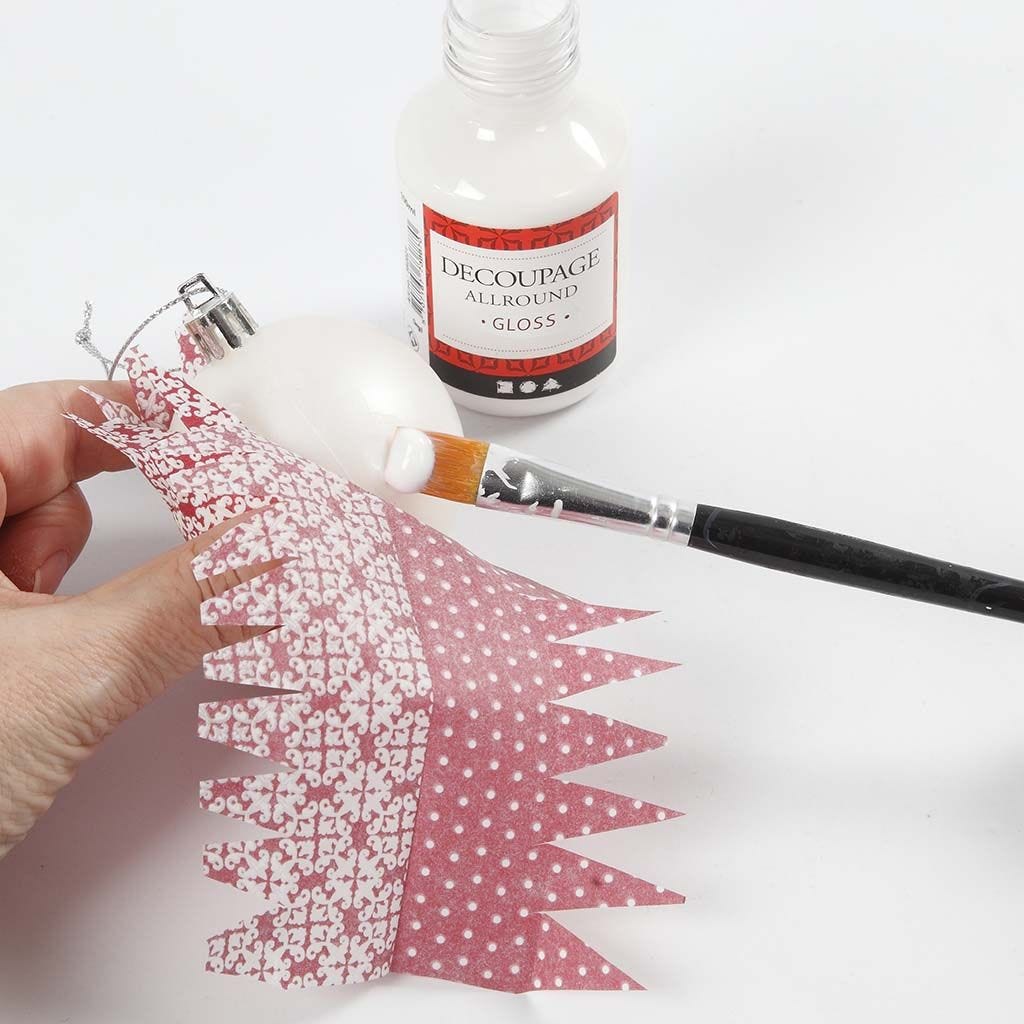 3
Apply decoupage lacquer with a brush around the bauble (like a waist band) and attach the paper.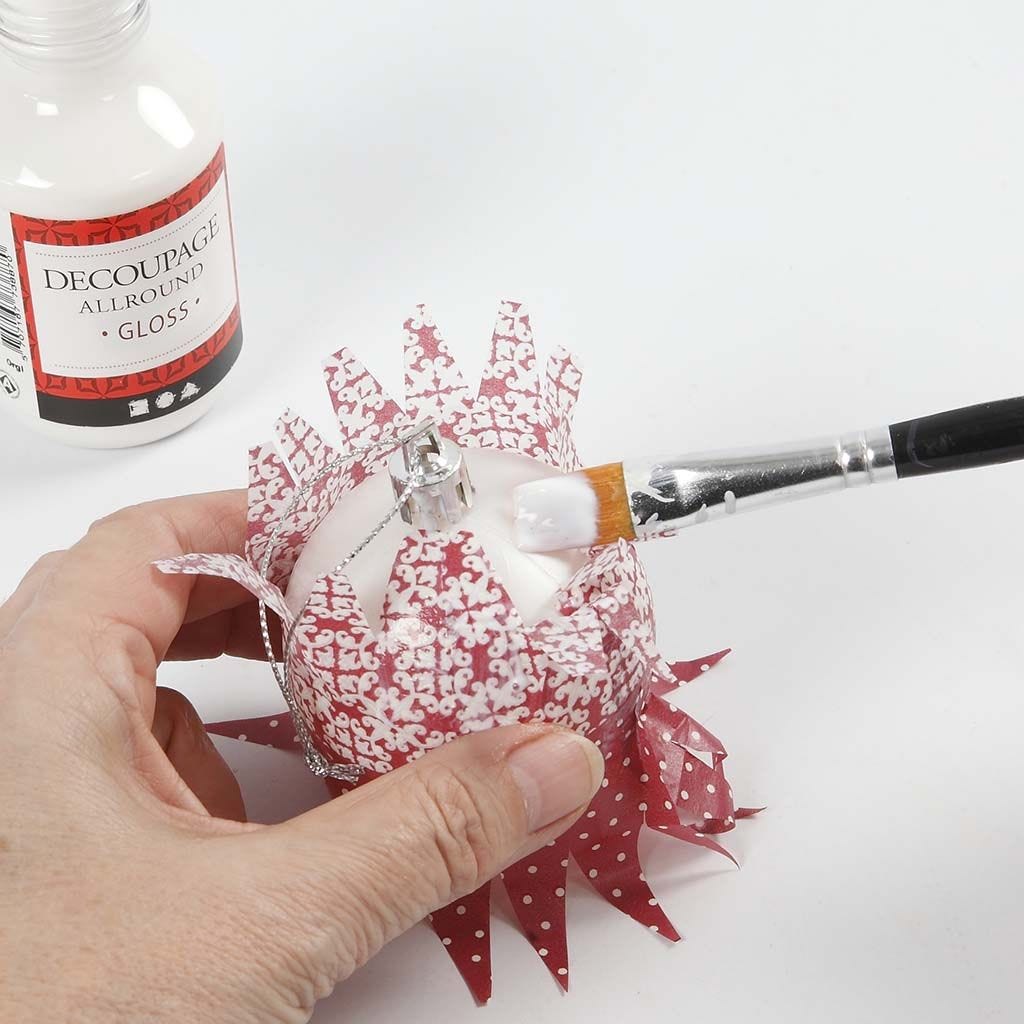 4
Apply decoupage lacquer to the rest of the bauble at the top. Use the brush to bend the paper points evenly close to the collar of the bauble.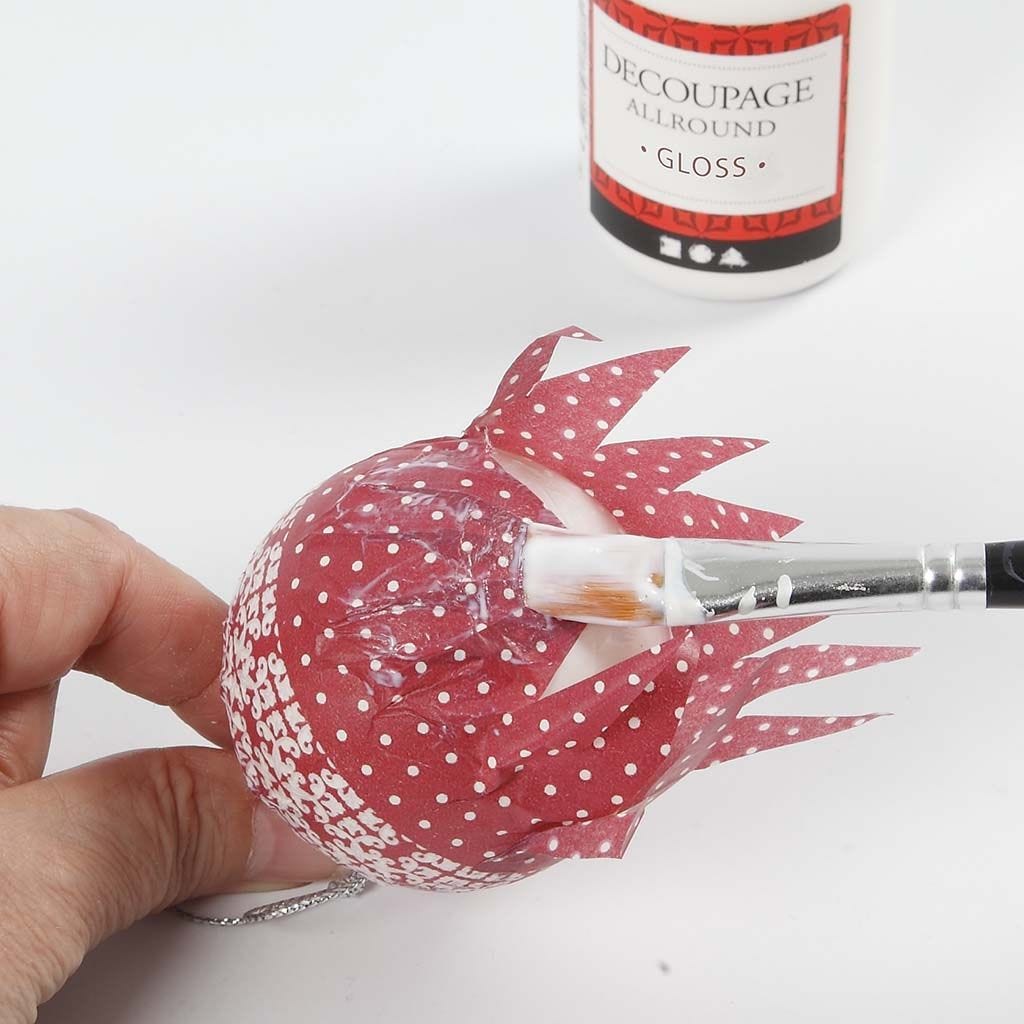 5
Repeat at the opposite end and leave the bauble to dry.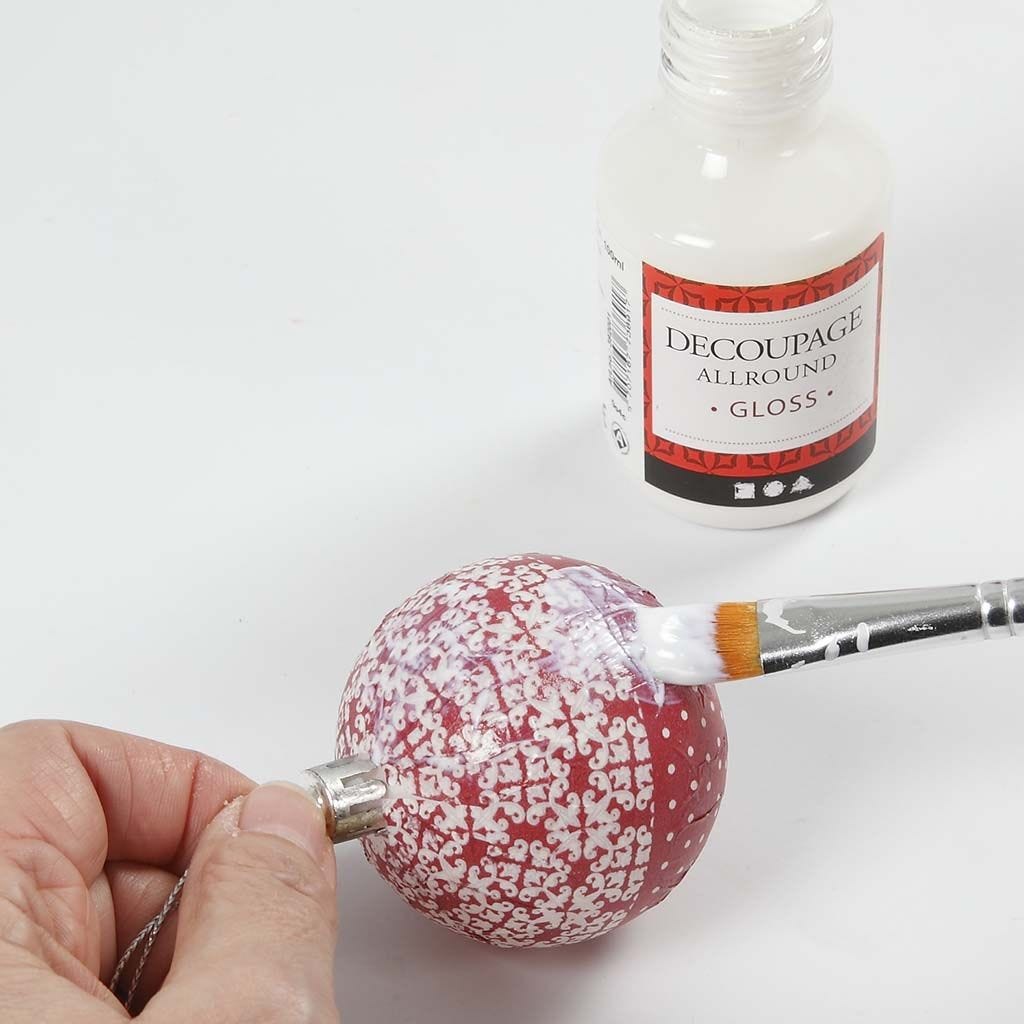 6
Apply a coat of decoupage lacquer all over the bauble and leave it to dry.