A Christmas bauble with a hole at the front decorated with artificial snow and mini figures
Create a snow covered mini landscape with a polar bear and Christmas trees arranged in a two-piece transparent decorative plastic bauble.
How to do it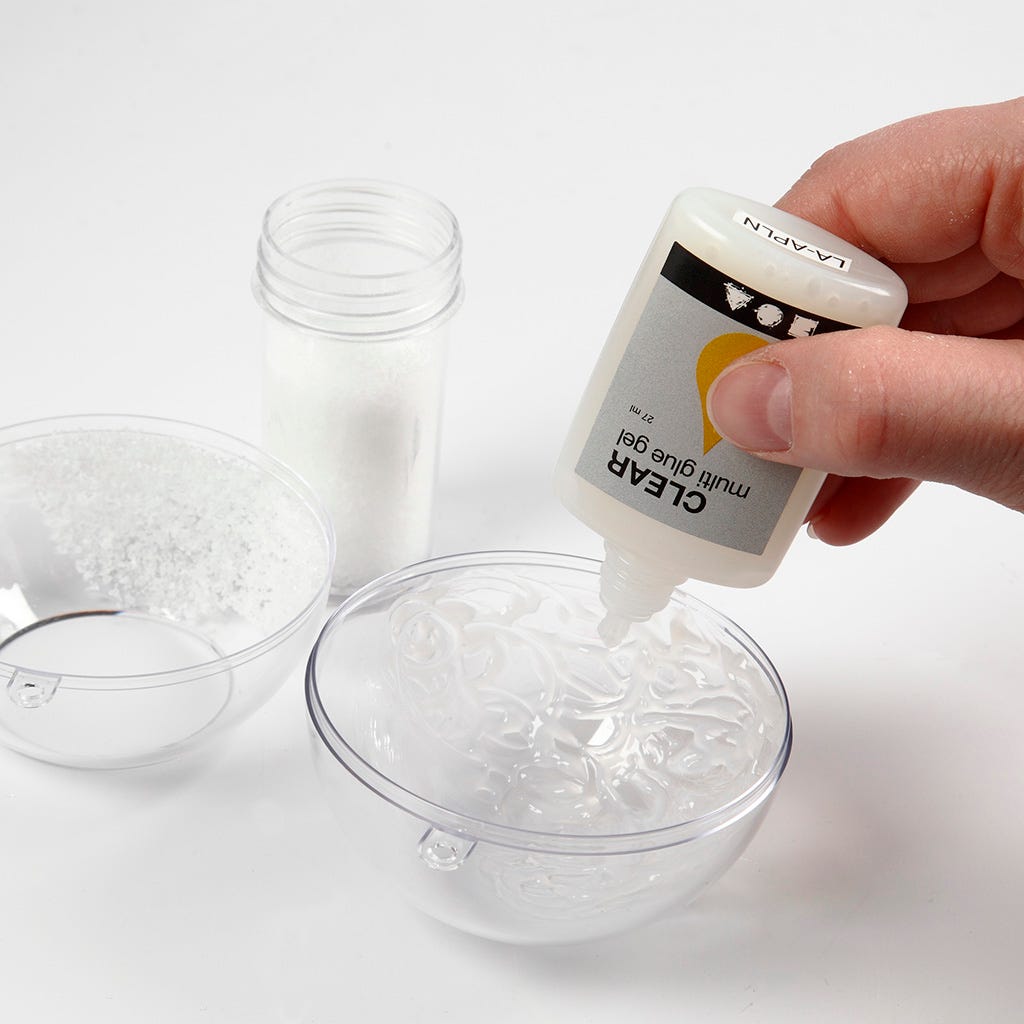 1
Spread Clear Multi Glue Gel on the inside of both halves of the decorative bauble (one at a time). Sprinkle artificial snow onto the glue. Pour the excess artificial snow back into the tub.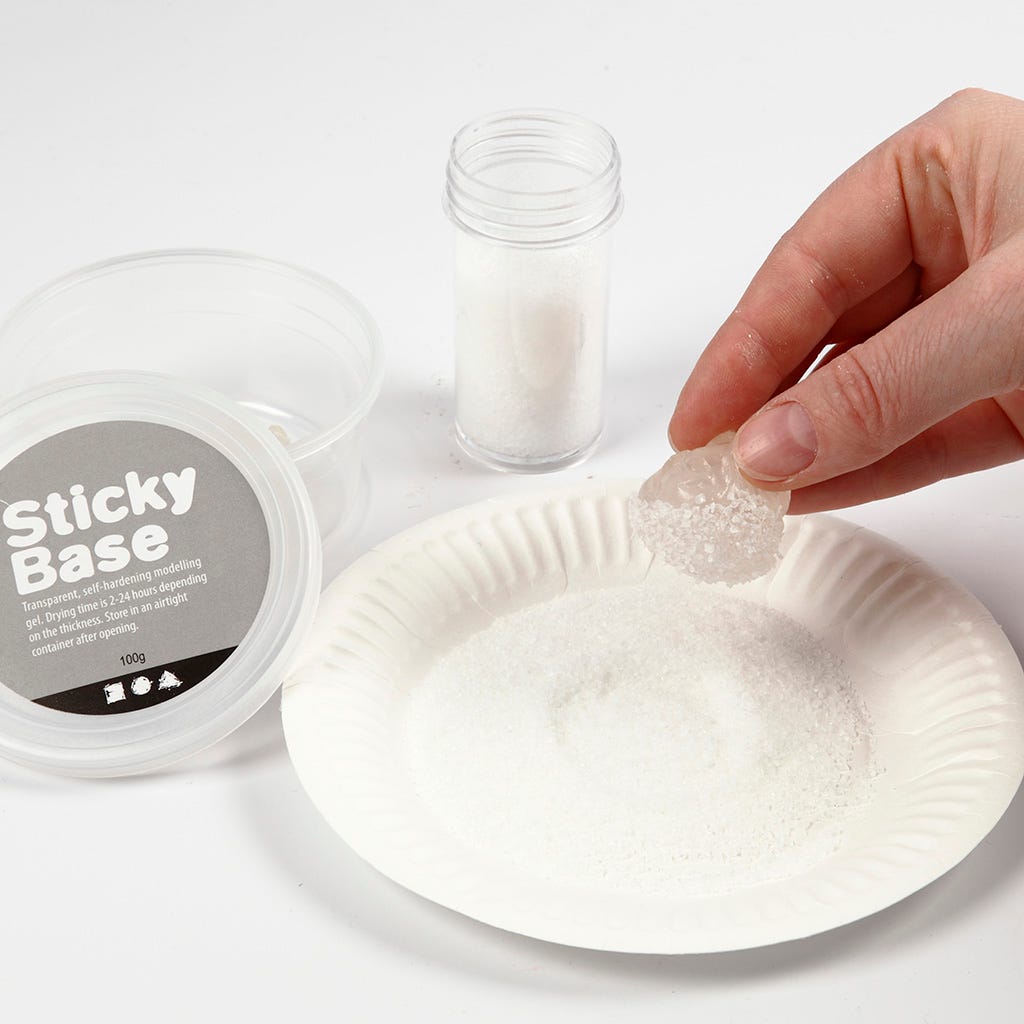 2
Dab one side of a blob of Sticky Base in artificial snow and attach it onto the bottom of one half of the decorative bauble.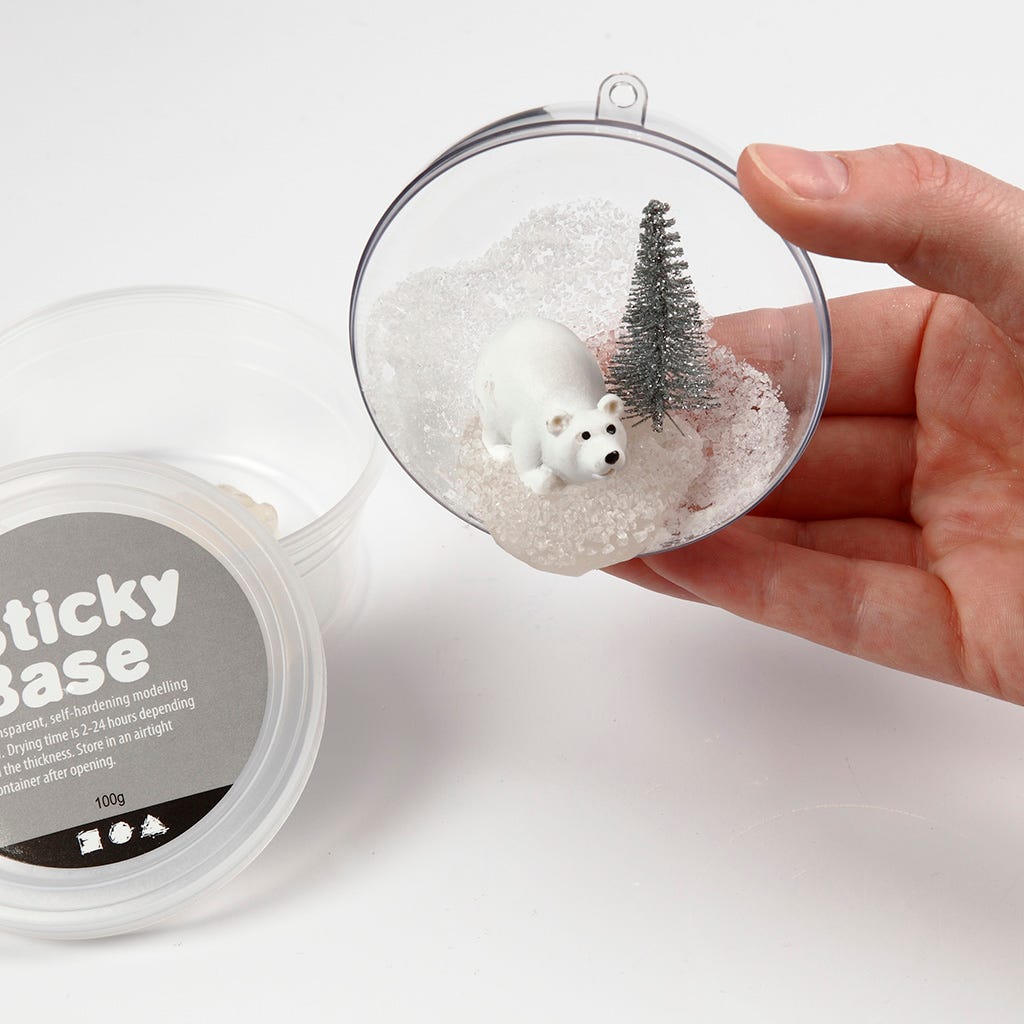 3
Place the polar bear and the Christmas tree onto the Sticky Base and assemble the two parts of the decorative bauble. You may trim the Christmas trees if you want them to be smaller.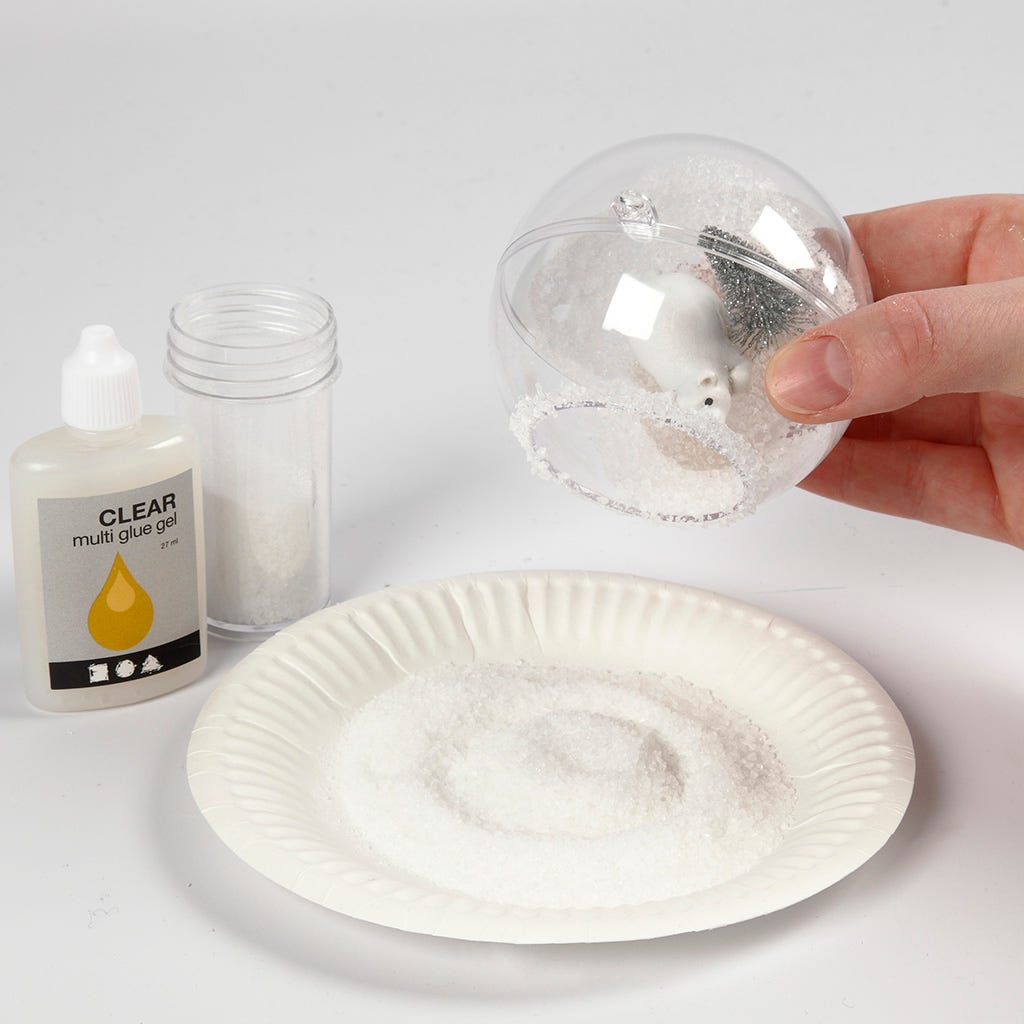 4
Apply glue around the rim of the round opening of the decorative bauble and dab it in artificial snow.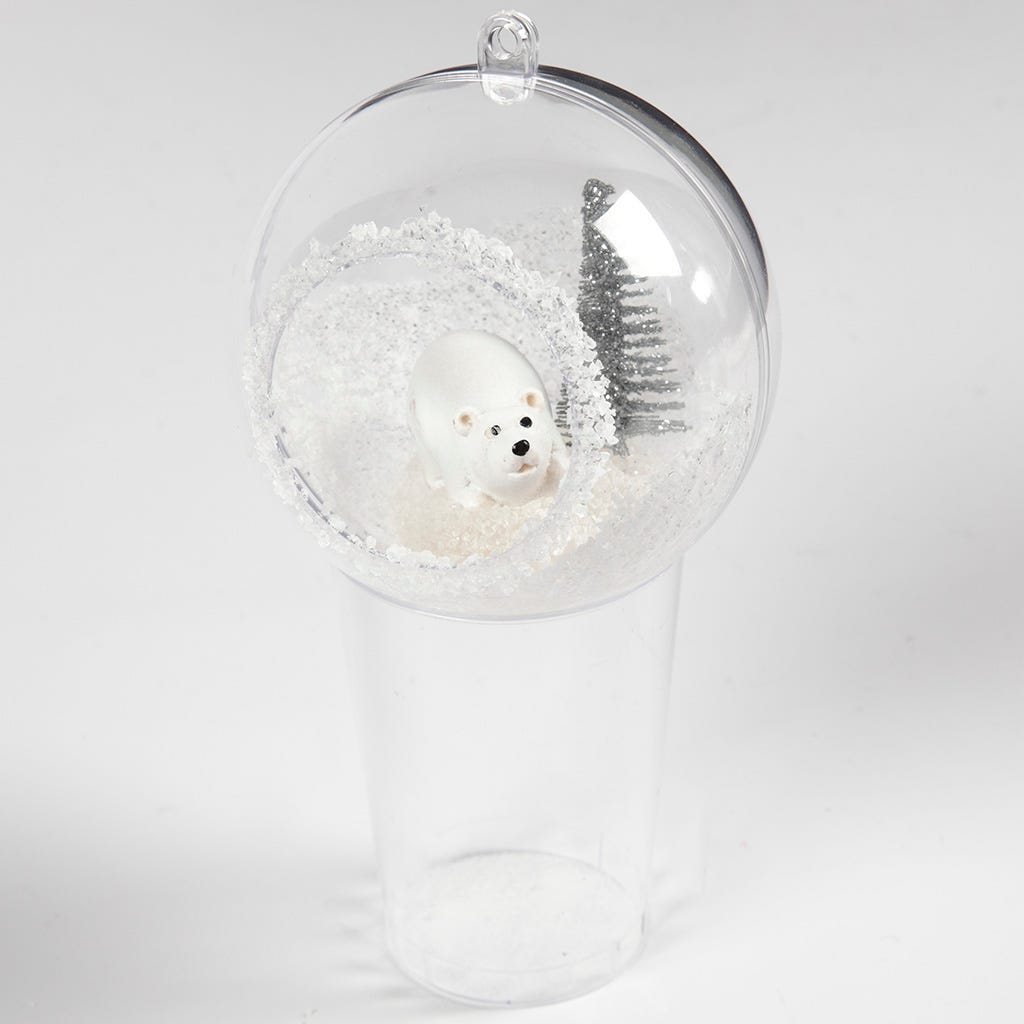 5
Place the bauble in a small cup whilst drying as shown in the photo.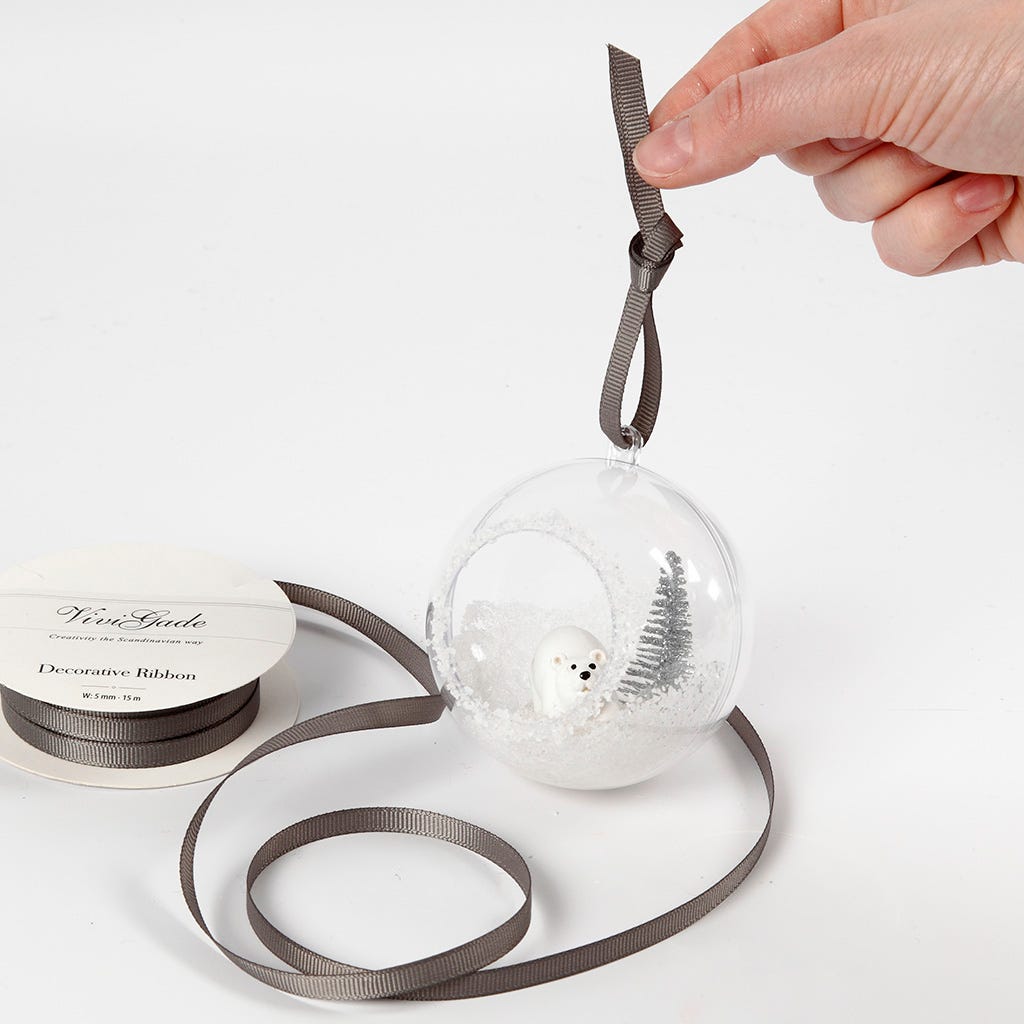 6
Tie a decorative ribbon onto the loop at the top for hanging.