A Chick made from a tall Cone with Feathers
A Chick made from a tall Cone with Feathers
Both of the chicks are made from a papier-mâché cone. The point has been cut off and glued on for the beak. The parts are then painted with Plus Color craft paint. When dry, feathers are glued on and eyes (with fastener discs on the back) are attached. How to do it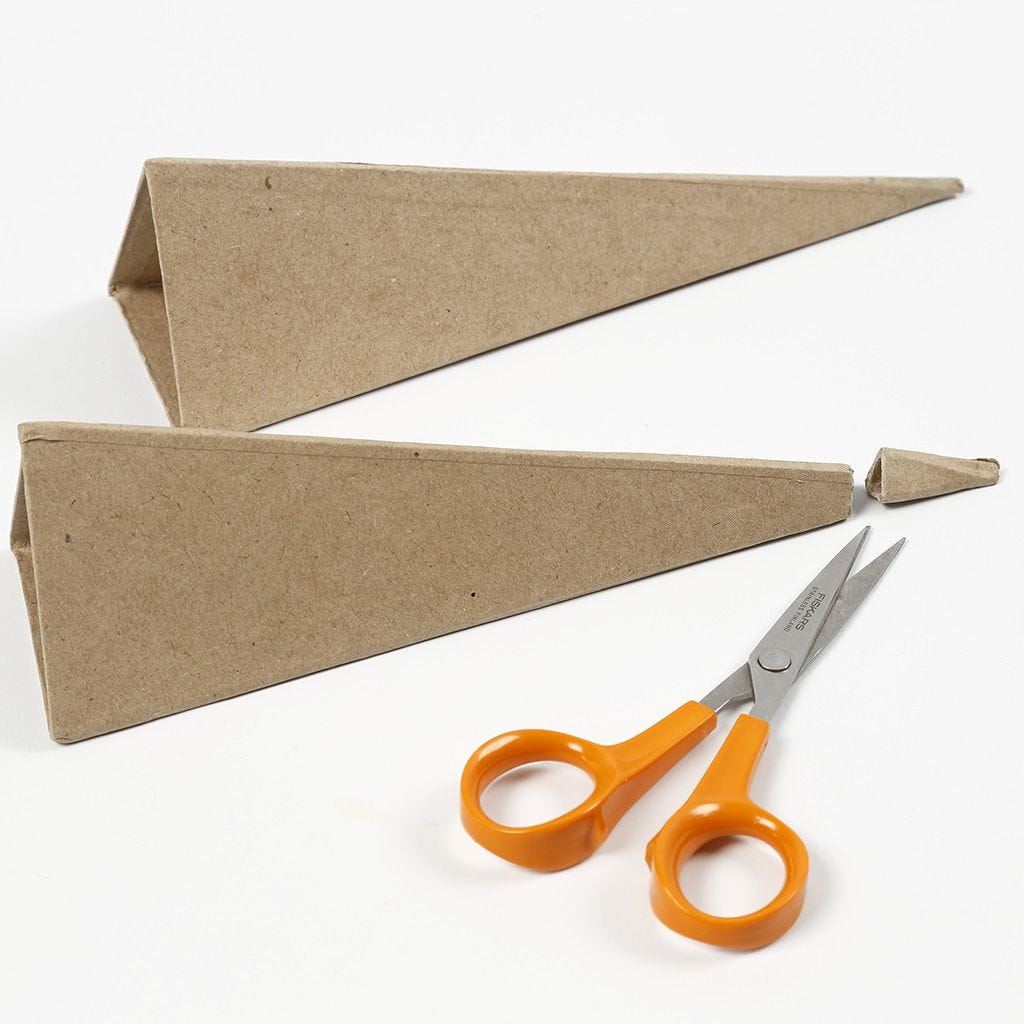 1
Cut off the point on the cone.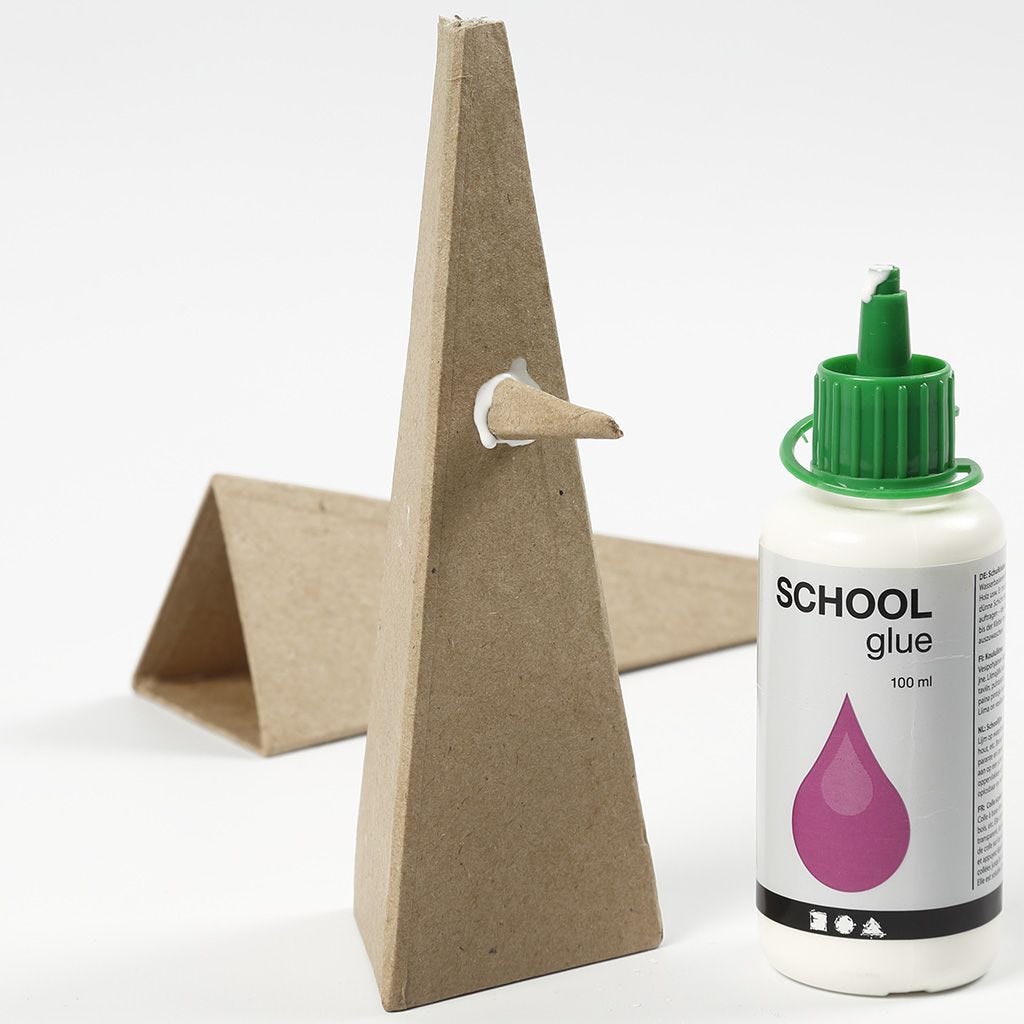 2
Attach the point onto the cone with glue for the beak and leave to dry.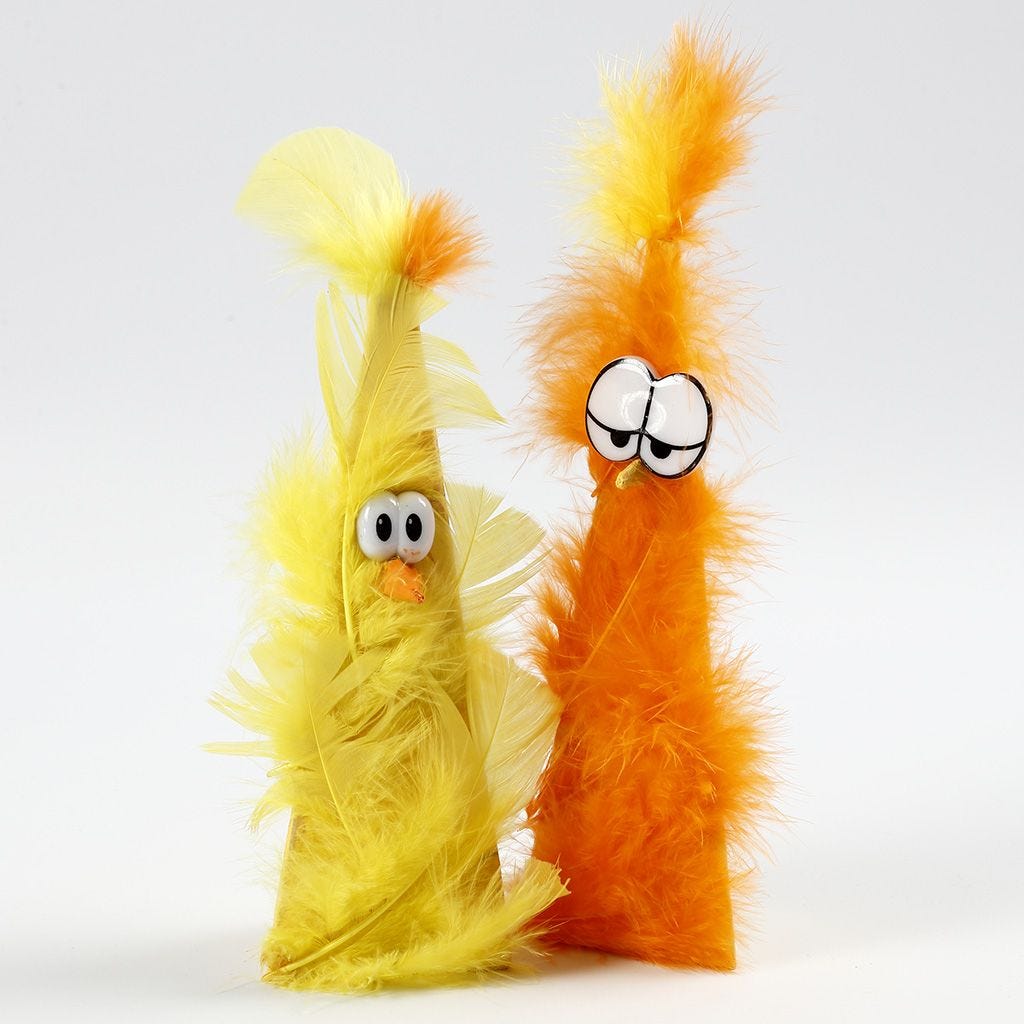 3
Paint the beak and the cone with Plus Color craft paint, for example, yellow and orange. Leave to dry and glue on feathers all over. Push a couple of feathers into the hole at the top of the cone. Make a small cut above the beak (with a pair of scissors) and push in the eyes. Fasten with fastening discs from the inside of the cone.
Copyright © 2013-present Magento, Inc. All rights reserved.