A Chick and an Easter Bunny made from sewn and glued Felt
This chick and Easter bunny are cut from felt using the same template. Each body is then sewn together with wings, legs and feet and stuffed with carded wool. Small details made from felt as well as small decorative items are glued on.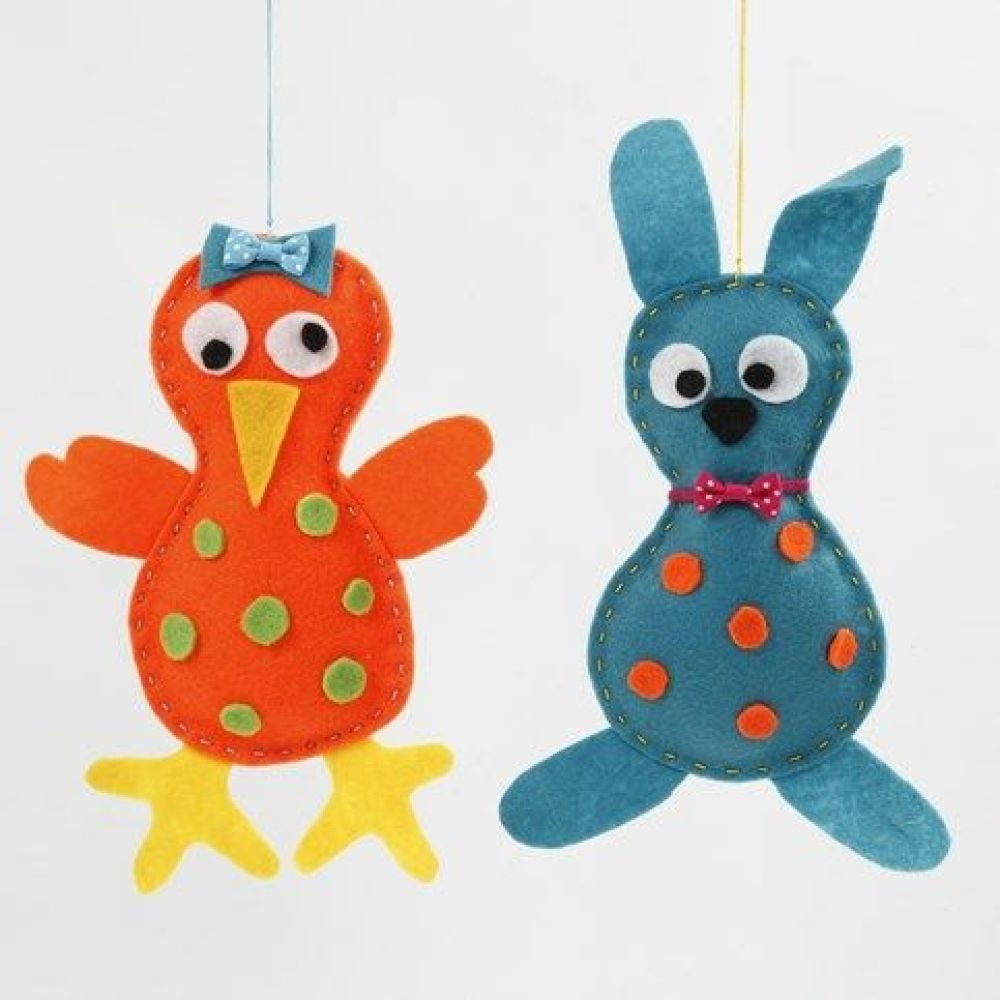 How to do it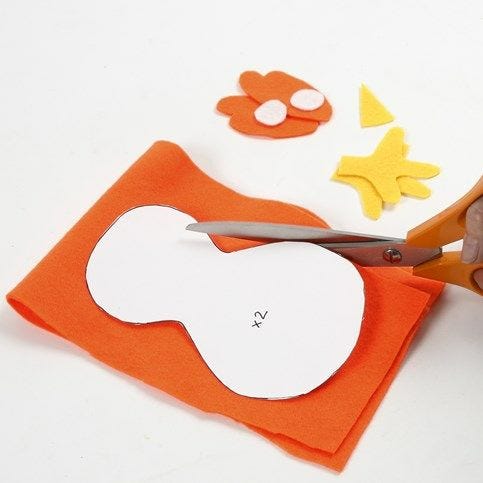 1.
Print and cut out the template which is available as a separate PDF file for this idea. Double over a piece of felt to make the body. Draw the outline of the template onto the doubled-over piece of felt and cut it out. Cut out all the other parts individually in your chosen colours.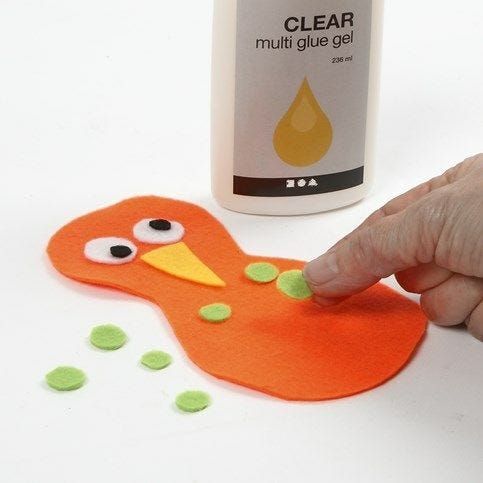 2.
Glue the beak, eyes and other small decorative items onto the front of the body using Clear Multi Glue gel and leave to dry.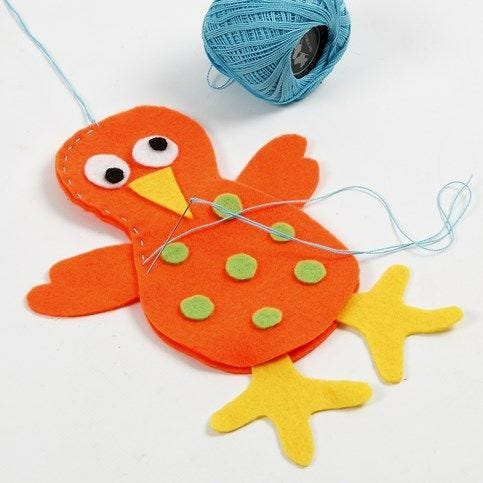 3.
Place the two pieces of felt for the body on top of each other with the feet and wings between the two pieces. Sew together with tacking stitches along the edge using mercerised cotton cord. Leave a small opening in order to fill the shape with stuffing.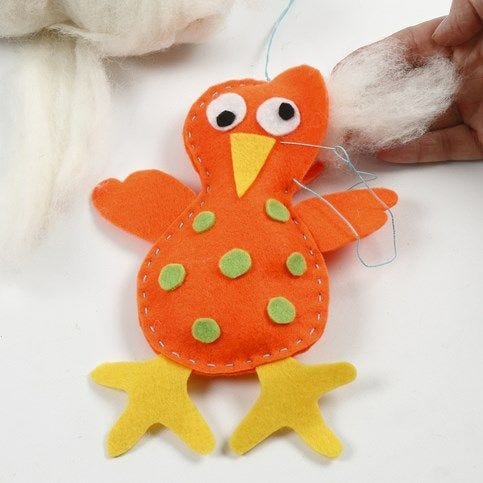 4.
Fill the shape with carded wool and sew the hole together.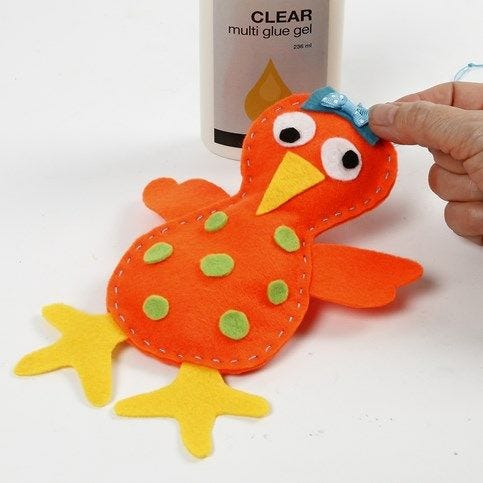 5.
Glue the small fabric bow on top of the felt bow and attach both onto the shape, using Clear Multi Glue gel and leave to dry.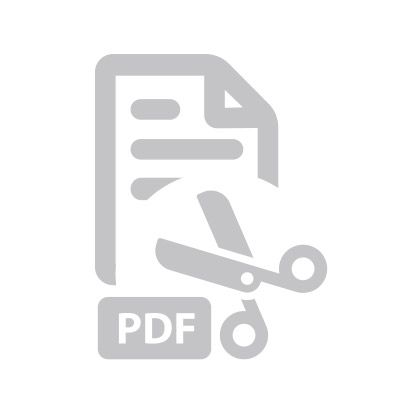 Attached file:
Download