A Chick and an Easter Bunny from Card and Honeycomb Paper
A chick and a bunny cut from Colorbar card and decorated with chubby glued-on tummies made from honeycomb paper.
How to do it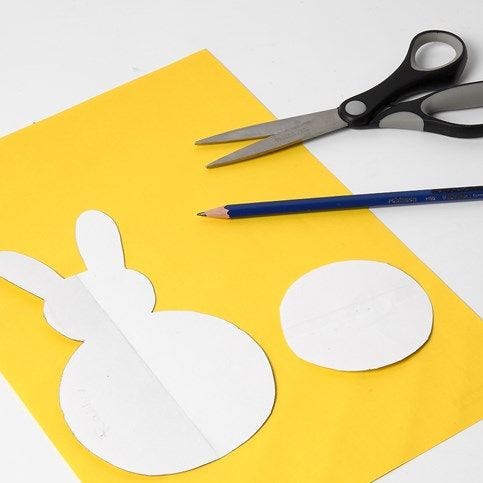 1.
Print the template which is available as a separate PDF file for this idea. Cut out all parts of the template. Draw them onto card and cut out.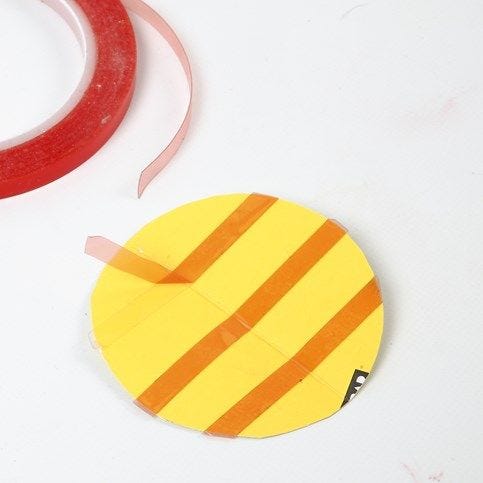 2.
Fold the card circle in half, making a fold in the middle. This will be the card shape's tummy. Attach double-sided tape.
3.
Fold the circle vertically along the glued back of the honeycomb paper; each half of the circle on either side of the glued back. NB; the lines of the honeycomb paper should be horizontal.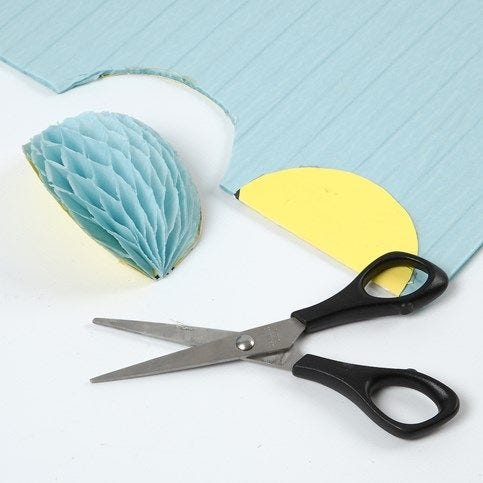 4.
Cut around the card circle and carefully unfold the honeycomb paper.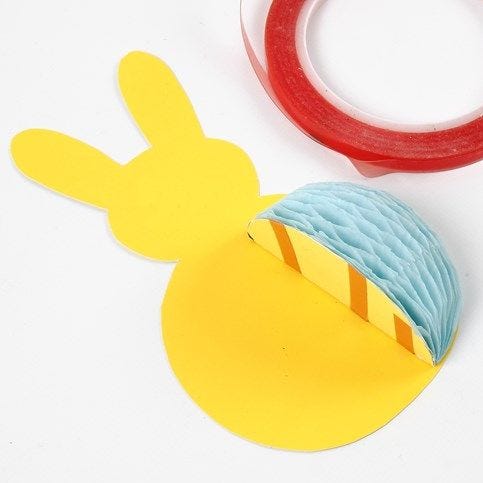 5.
Attach double-sided tape onto the back of the honeycomb paper (the card circle) and attach the "tummy" onto the cut-out shape.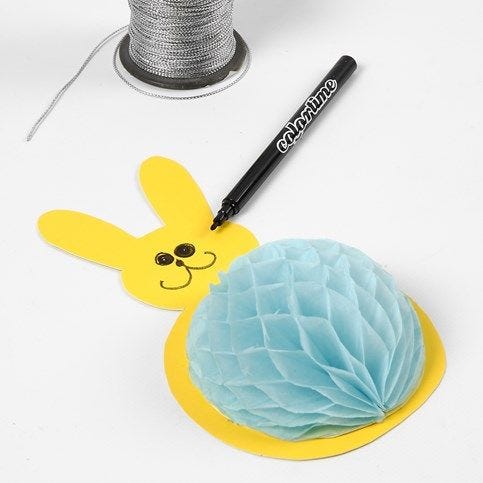 6.
Use a marker for drawing eyes, nose and mouth on the card shape. Make a hole for hanging. Attach a piece of string.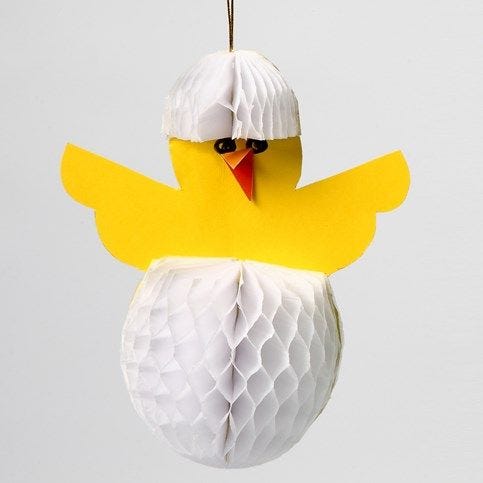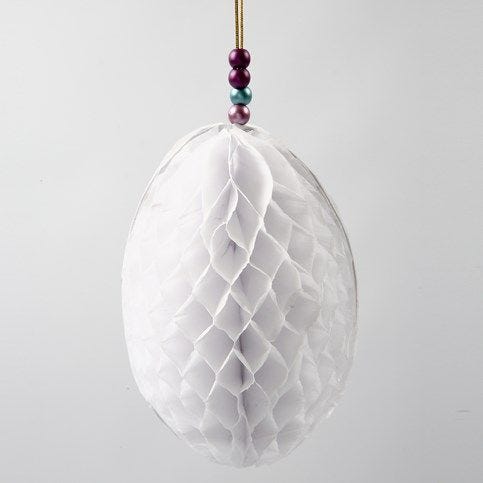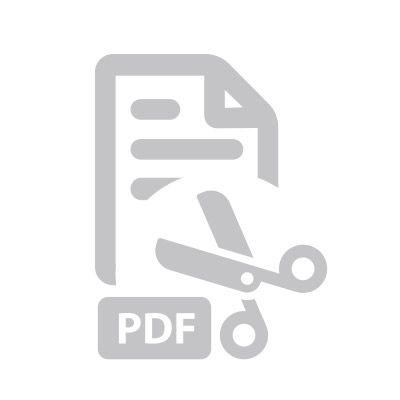 Attached file:
Download
I'm shopping as
b2c incl. tax
b2b excl. tax
b2g excl. tax
Go back
I'm shopping as
Continue as guest
Copyright © 2013-present Magento, Inc. All rights reserved.