A Card with multicoloured Stamp Printing
A Card with multicoloured Stamp Printing
Clear stamps are arranged on an acrylic block and coloured with Color Pens. Then stamped onto the card in a desired pattern. Decorated with rhinestones. How to do it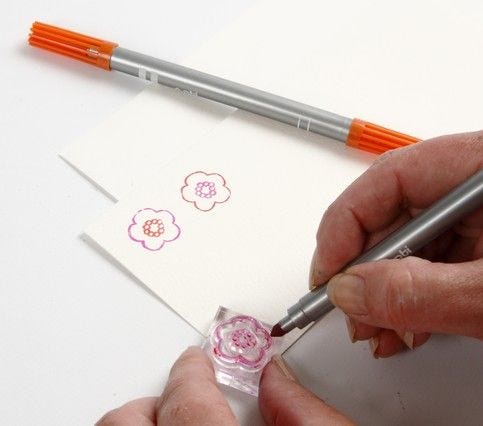 1
By using Color Pen water-based double-ended markers as an ink, it is then possible to make multicoloured stamp printing.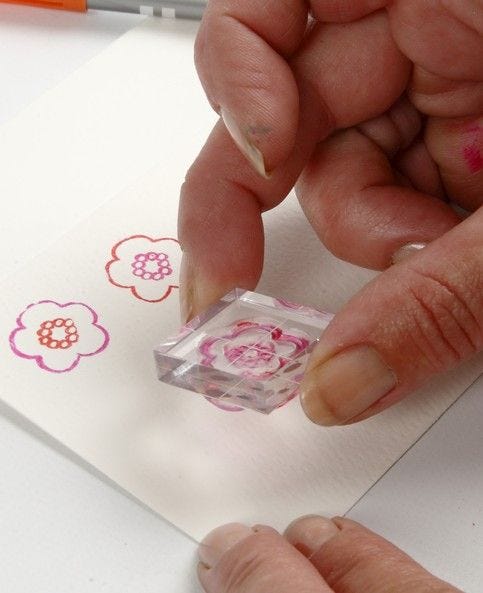 2
Colour the various stamps – preferably with details in more colours and make lovely stamped designs. Decorate with rhinestones attached with Glue Dots. Use the pick-up tool for picking up the small rhinestones.