A Card Series with Rose Pearlescent Card and Rhinestones
A Card Series with Rose Pearlescent Card and Rhinestones
An invitation made from a Vivi Gade design greeting card (the Skagen series), decorated with Skagen design paper, pearlescent card and self-adhesive rhinestones. Use Color Bar card for the menu and place card. Decorate in the same way as the invitation.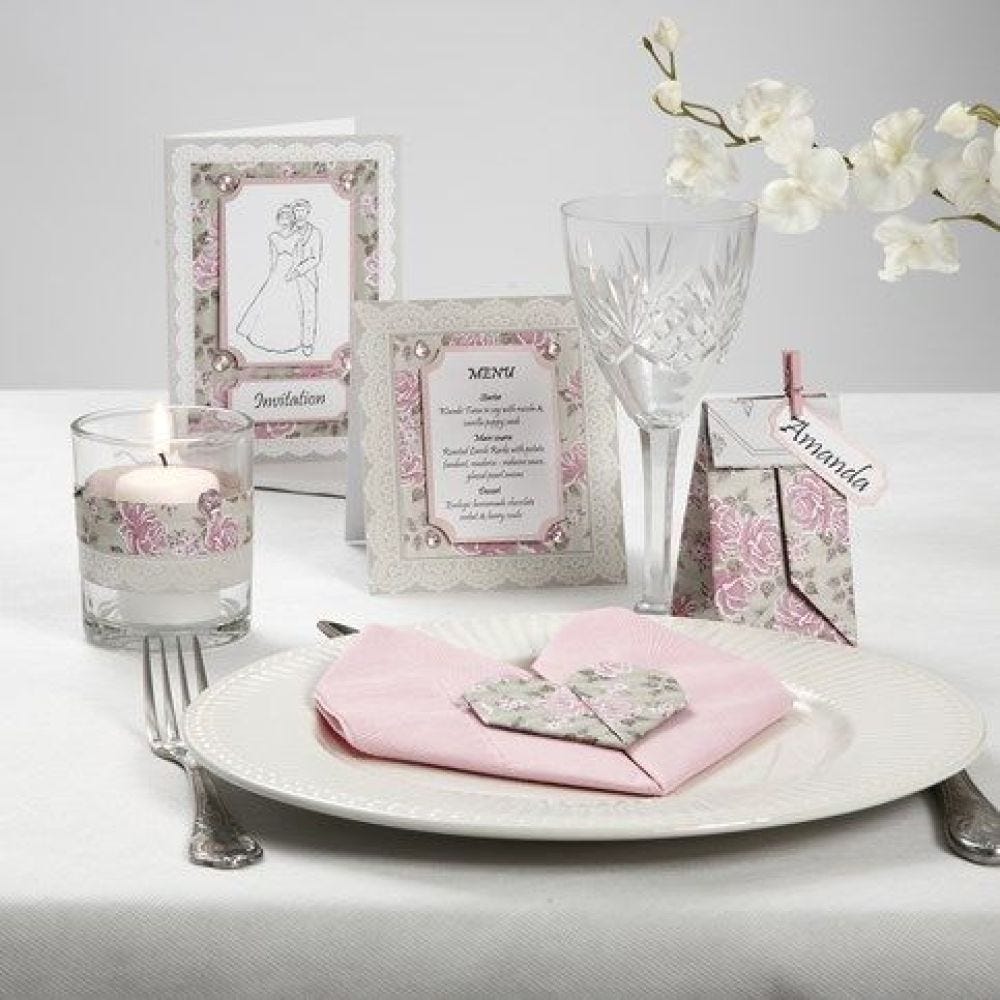 How to do it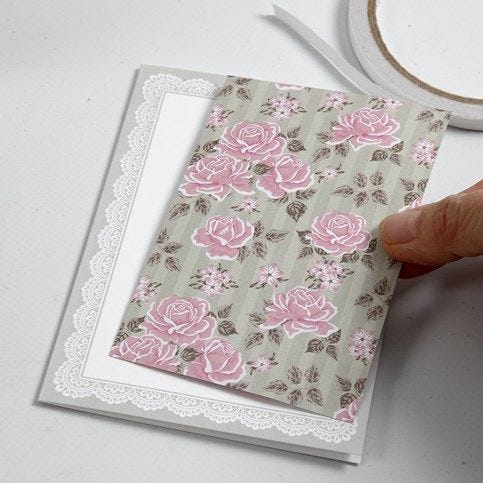 1.
Invitation: Cut a piece of design paper to fit inside the frame at the front of the greeting card. Attach the design paper with double-sided adhesive tape.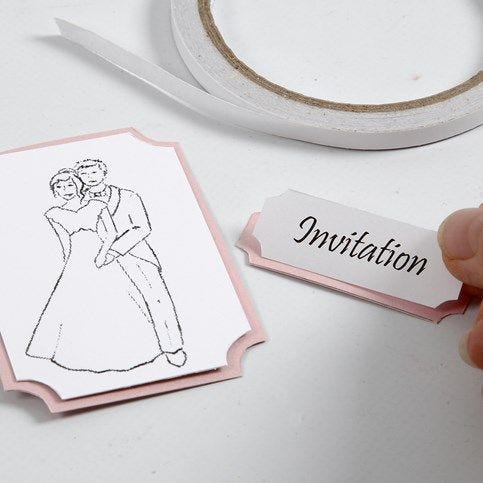 2.
Use PDF template. Draw the outlines of the two shapes onto a piece of rose pearlescent card. Cut out. Use double-sided adhesive tape to attach the printed text and a design/photo onto the cut-outs. Cut text and design/photo slightly smaller to show the rose background.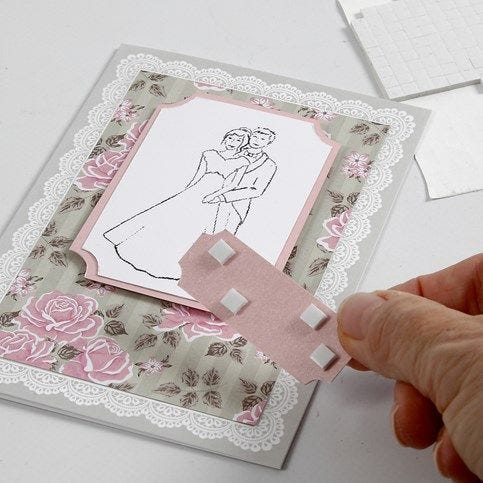 3.
Attach the text and the design/photo onto the front of the greeting card using 3D foam pads.
4.
Decorate with self-adhesive rhinestones.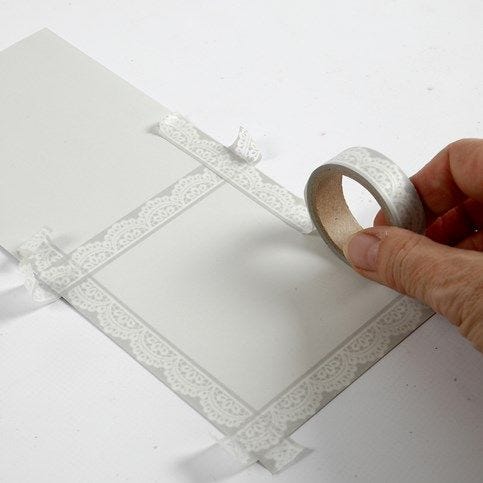 5.
Menu card: Cut a 10.5 x 25cm piece of grey Color Bar card. Score along the middle of the card using a bone folder. Bend to make a greeting card. Decorate the front with Masking Tape along all the edges, overlapping in all four corners.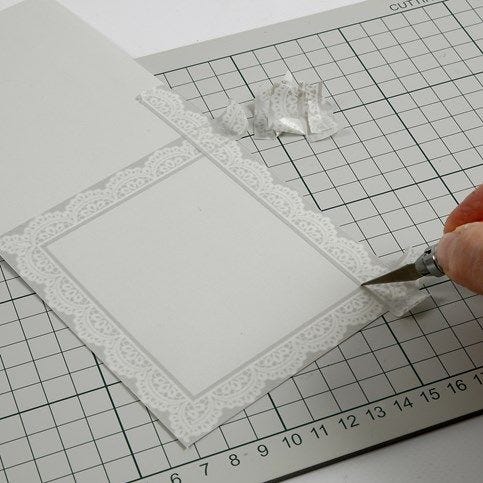 6.
In each corner where the Masking Tape overlaps, carefully make a diagonal cut and remove the excess tape. Now decorate the menu card using the same procedure as when decorating the invitation.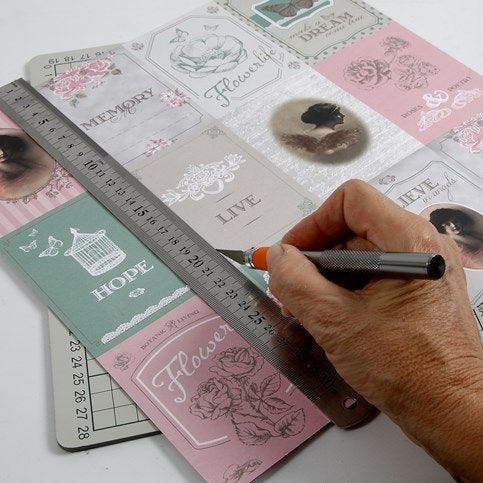 7.
Place card: cut a 22cm width in a piece of design paper.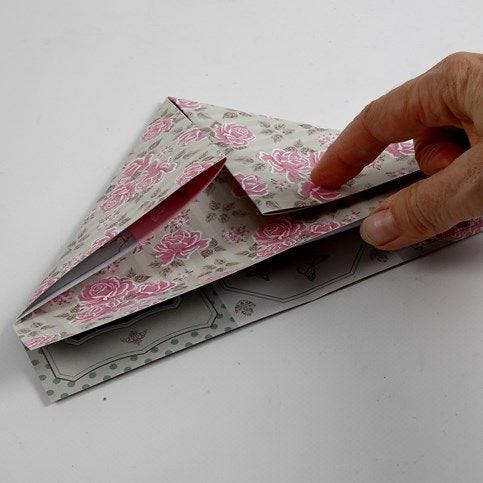 8.
Fold a bag from the piece of design paper. Fold the paper in the middle diagonally and vertically. Unfold. Fold each of the four corners towards the score line in the middle. Unfold.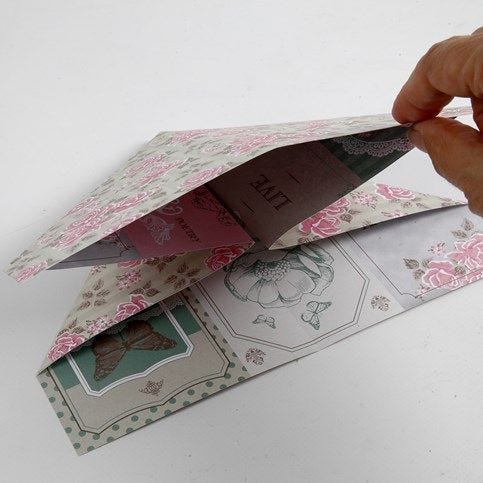 9.
The paper now has eight score lines which you can use when folding the bag. Fold the paper inwards towards the diagonal score lines. You now have a triangular hat shape which is open at the bottom.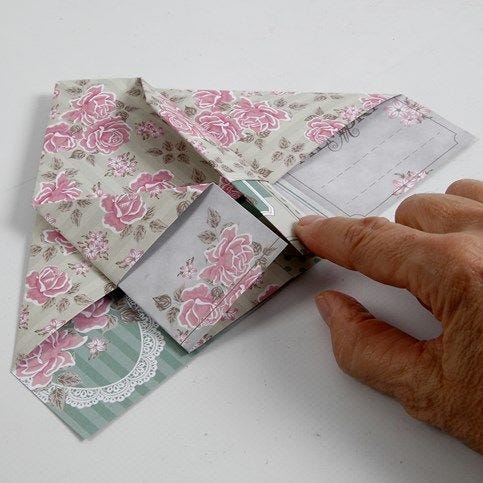 10.
Fold each side of the top layer toward the middle – and again. Repeat on the other side.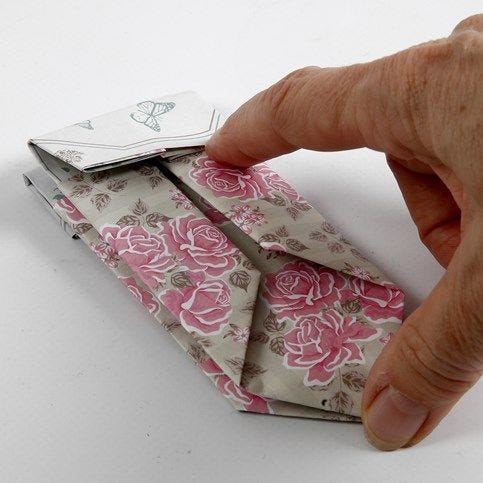 11.
From the opening at the top, fold the paper down to the edge of the transverse paper. Repeat on the opposite side and push the bottom flat from the inside. Put a little surprise inside the bag and close the bag with a mini clothes peg.
Attached file:
Download