A Card Series with Half-Pearls and a Design Paper Shirt
A Card Series with Half-Pearls and a Design Paper Shirt
An invitation made from a greeting card, decorated with a shirt made from Vivi Gade design paper. Decorate with self-adhesive rhinestones and natural hemp. Use Color Bar card for the menu and place cards decorated in the same fashion as the invitation.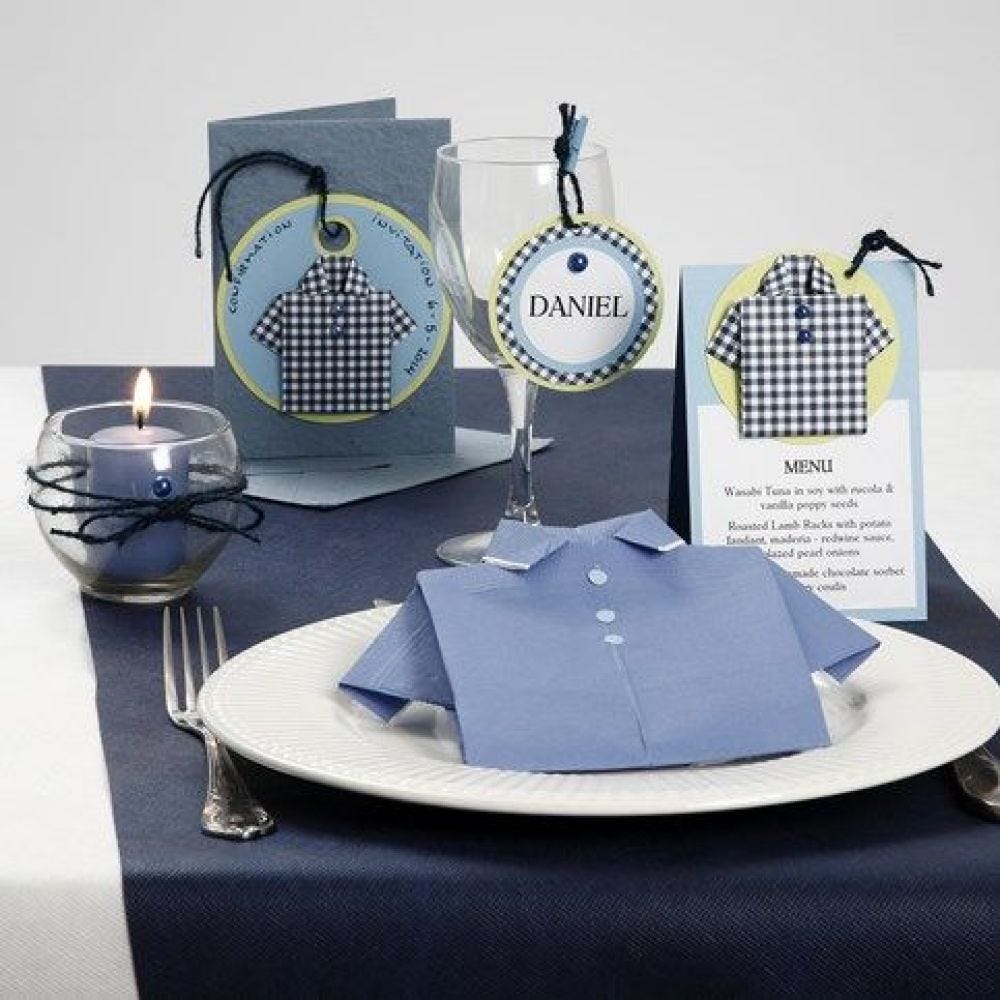 How to do it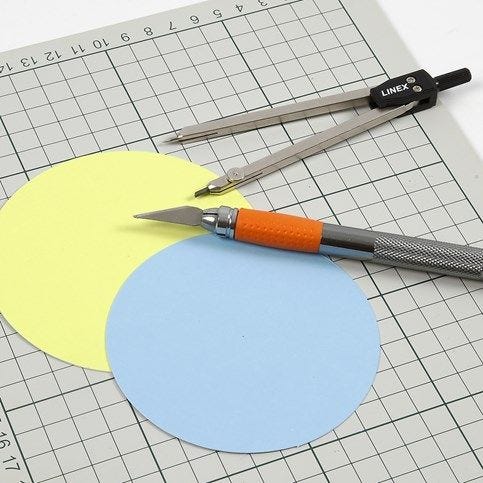 1.
The invitation: Print out the template which is available as a separate PDF file for this idea. Cut out and draw the large circle onto blue Color Bar card and cut it out. Draw and cut out another circle from light green Color Bar with a slightly larger diameter. You may use a pair of compases for both circles rather than the template.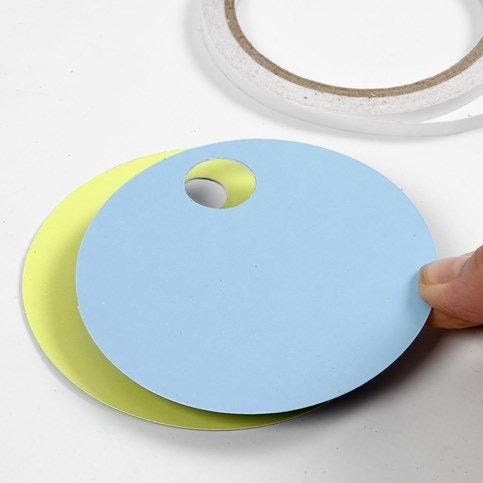 2.
Assemble the circles with double-sided self-adhesive tape.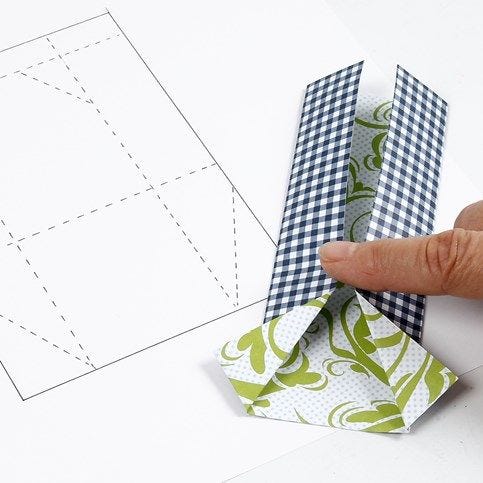 3.
Use the template for drawing the shirt onto a piece of design paper. Please note that the dotted lines indicate where the folds will be. Fold each side towards the middle and fold two shirt sleeves.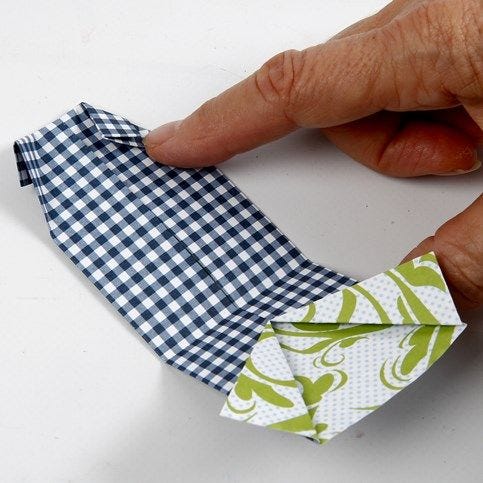 4.
Fold the shirt in the middle – close to the transverse, center line. At the top fold approx. 1cm backwards and fold the shirt collar inwards from both sides.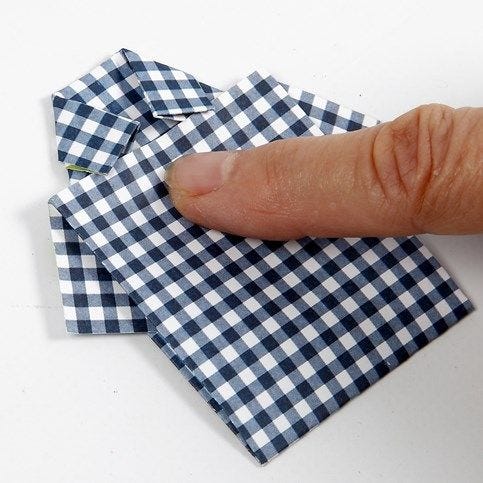 5.
The collar keeps the folded shirt in place.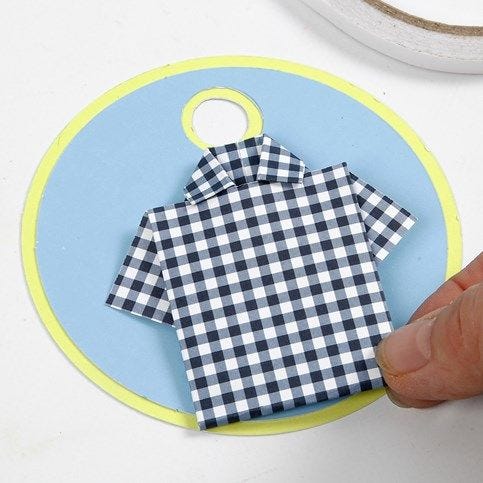 6.
Use self-adhesive double-sided tape to attach the shirt onto the two card circles.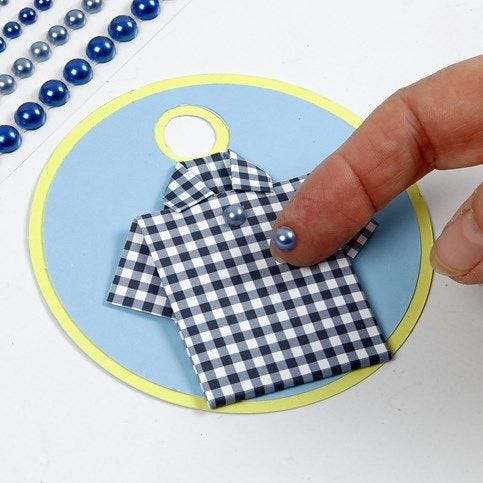 7.
Use self-adhesive rhinestone half-pearls for shirt buttons.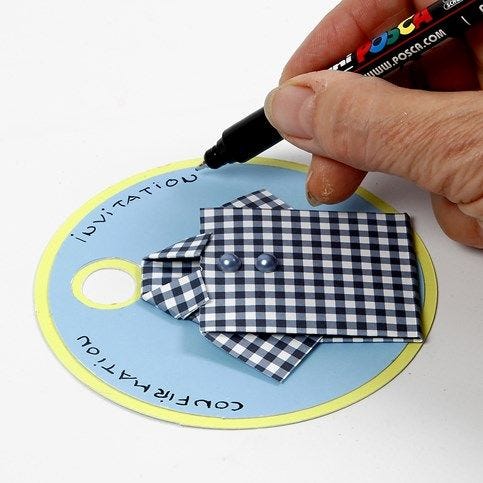 8.
Write the text along the edge with a black Uni Posca marker.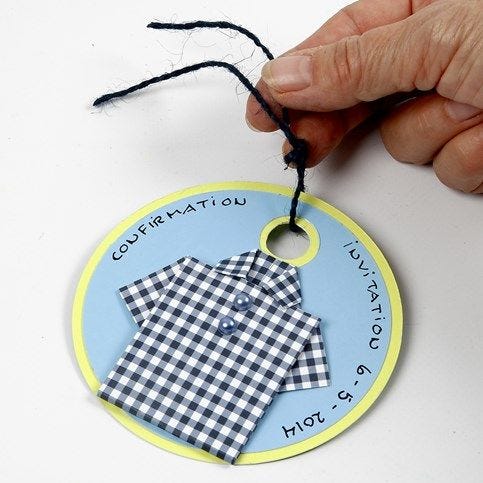 9.
Tie a piece of natural hemp through the hole.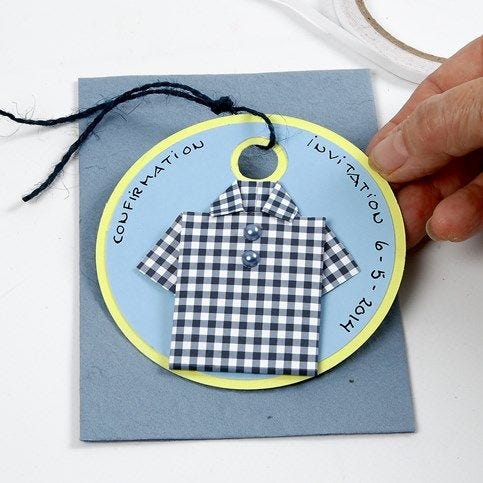 10.
Attach the decorated card circle onto the front of the handmade greeting card. Use double-sided self-adhesive tape.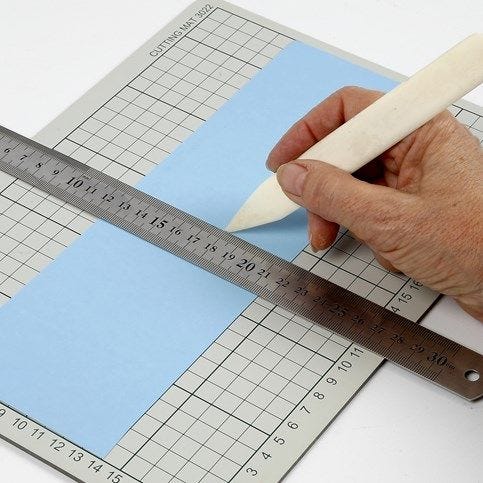 11.
Menu card: Cut a 9 x 28cm piece of blue Color Bar card and fold it vertically in the middle using a bone folder.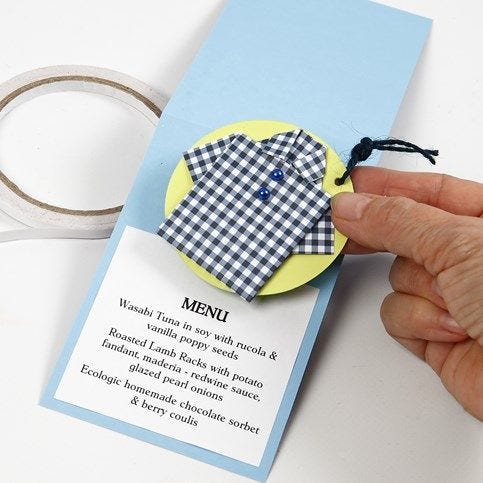 12.
Print out the menu and attach it onto the front of the doubled-over menu card. Attach a decorated circle onto the menu card, using the same procedure used for making the invitation.
13.
Place card: use template/compases. Cut three circles in different sizes; two from card & one from design paper. Cut out a smaller circle with the printed name. Assemble the circles in layers; largest circle at the back. Tie a piece of hemp through the hole. Attach place card onto a glass with a mini clothes peg.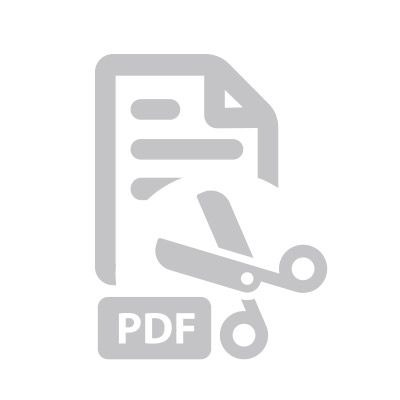 Attached file:
Download