A Card Mosaic Caterpillar
A Card Mosaic Caterpillar
Card mosaic discs are threaded onto a piece of fishing line with Nabbi Beads between each cardboard disc. How to do it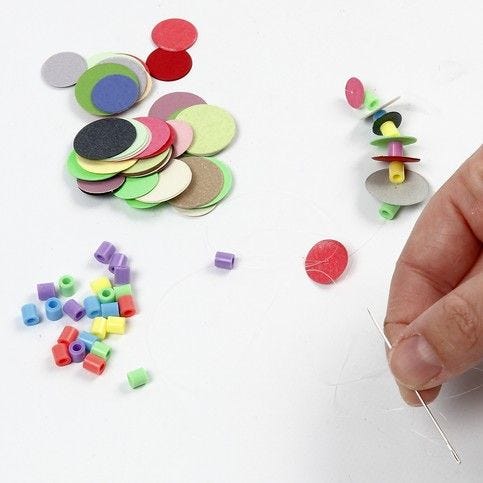 1.
Thread card mosaic discs onto the fishing line and thread Nabbi Beads between each card disc.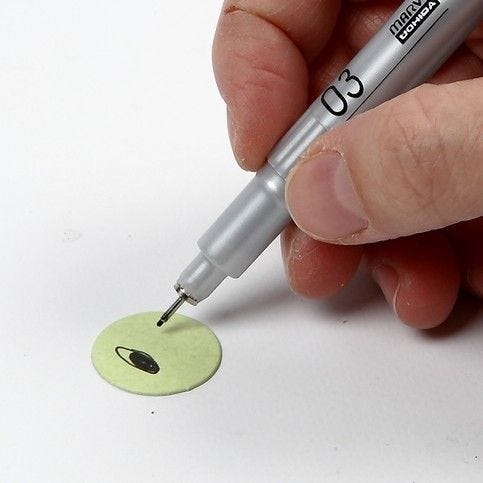 2.
Draw a face onto a card mosaic disc with a fine permanent drawing pen and thread this onto the fishing line. Finish with a knot.