A Canvas with a Mermaid Design decorated with Markers and Glitter Glue
A Canvas with a Mermaid Design decorated with Markers and Glitter Glue
This canvas with a pre-printed mermaid design is decorated with markers, glitter glue and craft paint.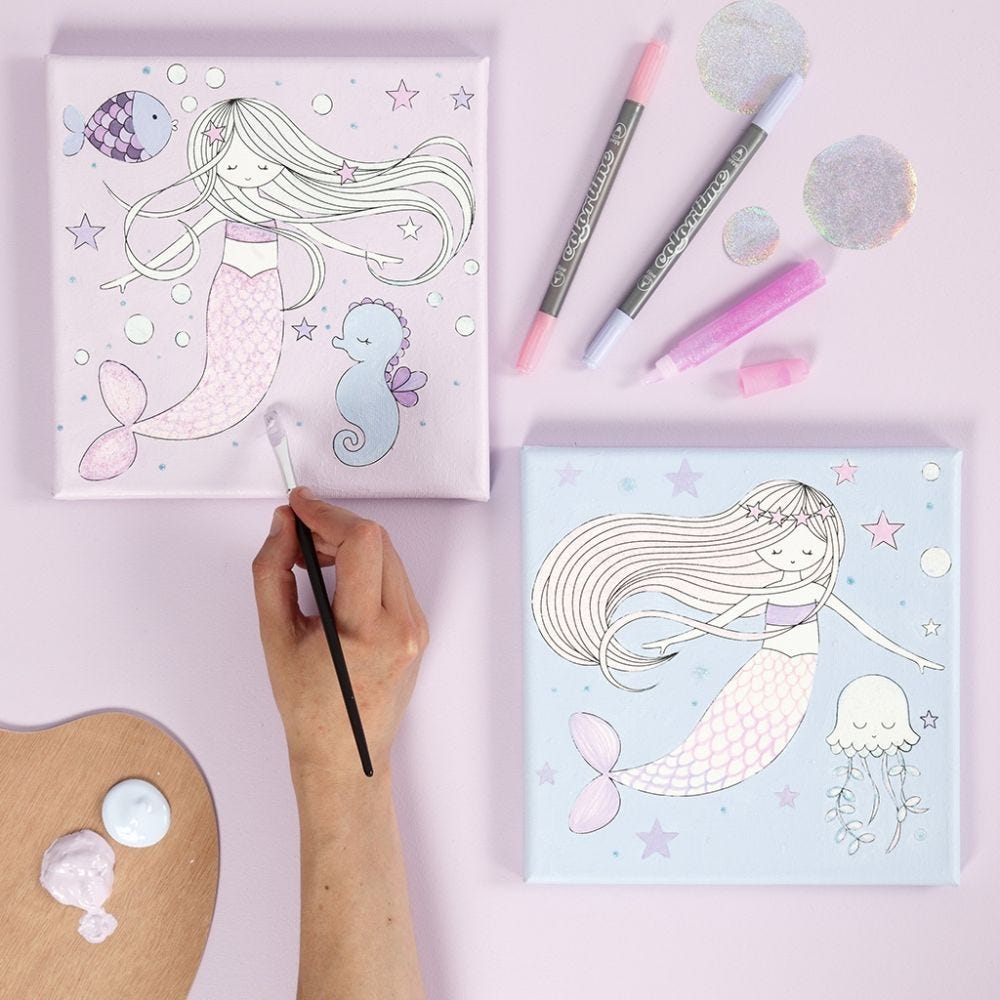 How to do it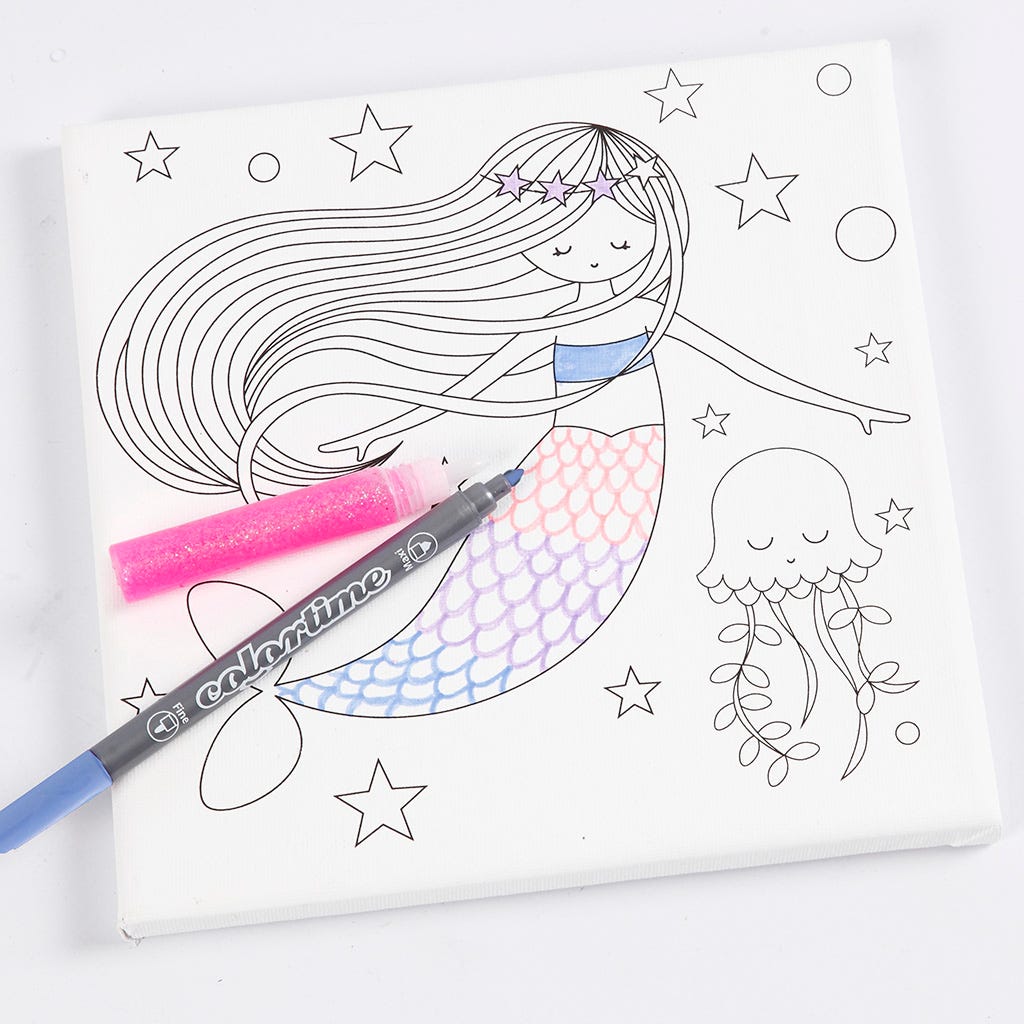 1
Colour-in the designs with ordinary markers.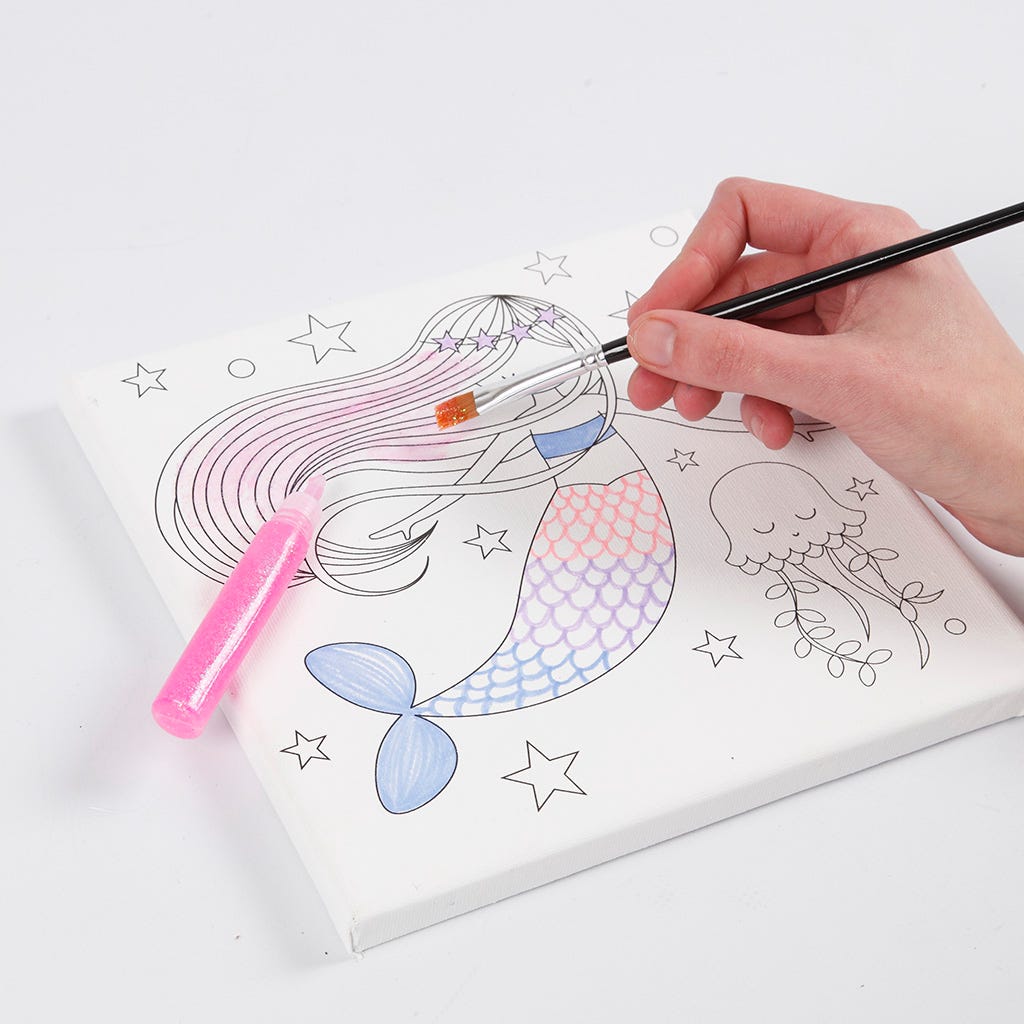 2
Apply a bit of glitter glue with a brush. Please note that the markers may run slightly underneath the glitter glue but this gives a lovely effect.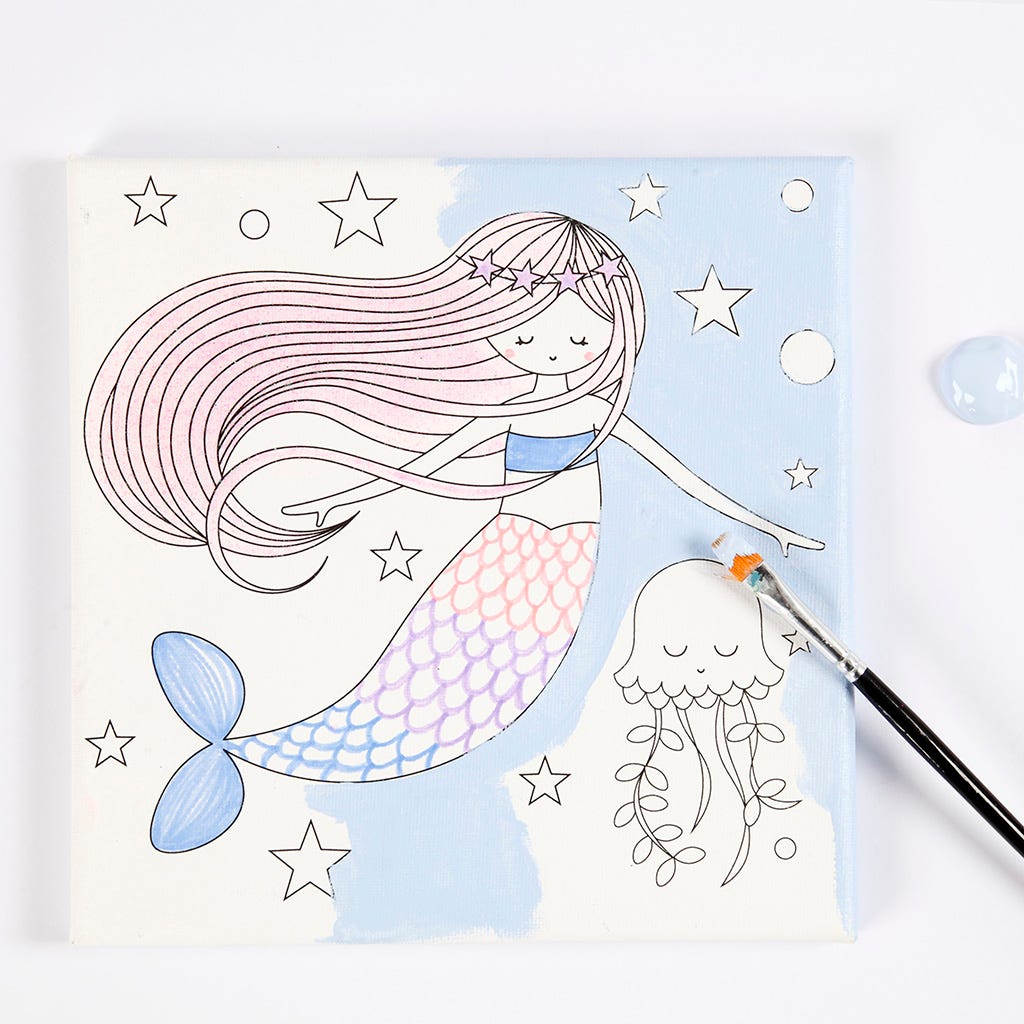 3
Fill in the background with paint or with a marker.
Copyright © 2013-present Magento, Inc. All rights reserved.