A Candlestick decorated with a Nutcracker Figure, Christmas Trees and mini Glass Beads
A Candlestick decorated with a Nutcracker Figure, Christmas Trees and mini Glass Beads
This candlestick on a wooden base is decorated with a Nutcracker figure, small wooden accessories and Christmas trees. The wooden items are decorated with mini glass beads which are attached with Sticky Base transparent, self-hardening modelling gel. How to do it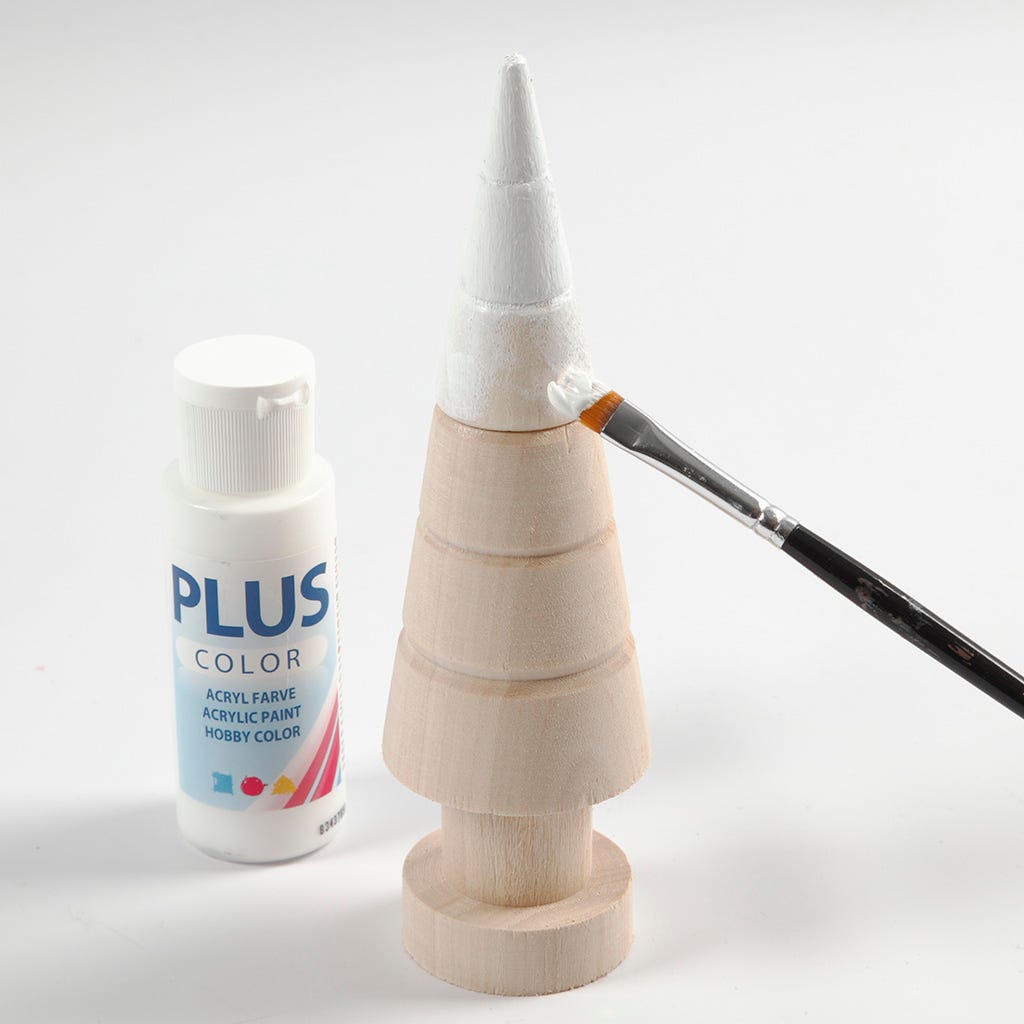 1
Paint the top part of the tree with craft paint.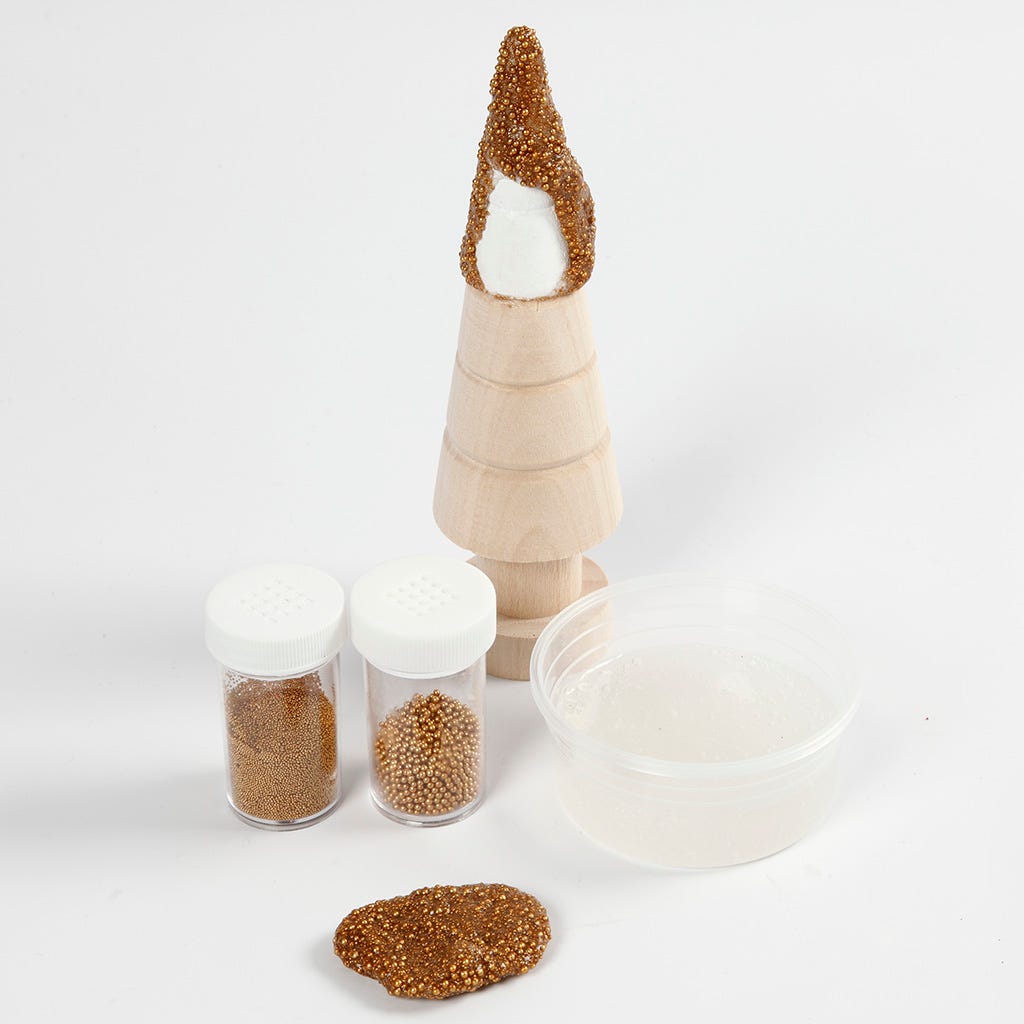 2
Mix Sticky Base with two of the smallest types of mini glass beads and smooth the mixture onto the painted area of the tree in a thin layer.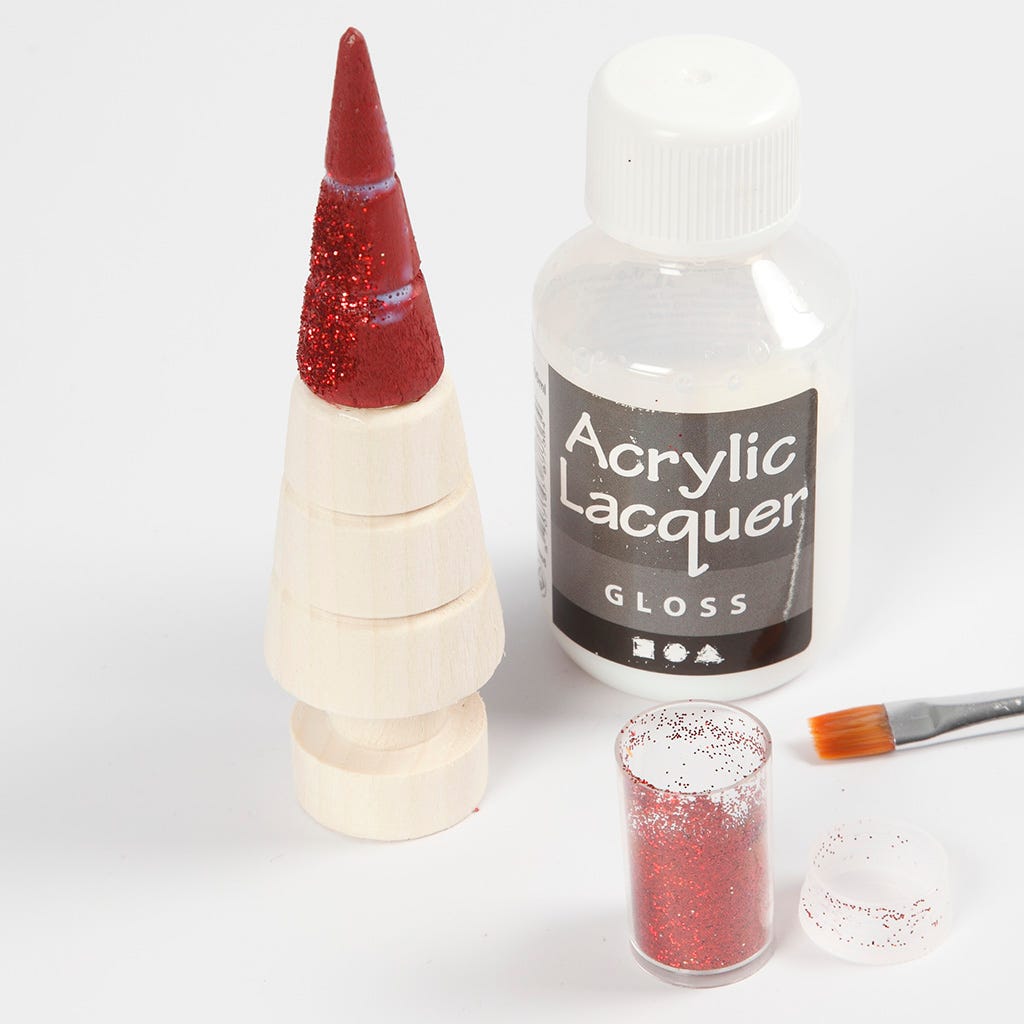 3
Paint the other tree with red craft paint. Add a coat of glossy acrylic lacquer when the paint is dry. Sprinkle glitter onto the wet lacquer immediately.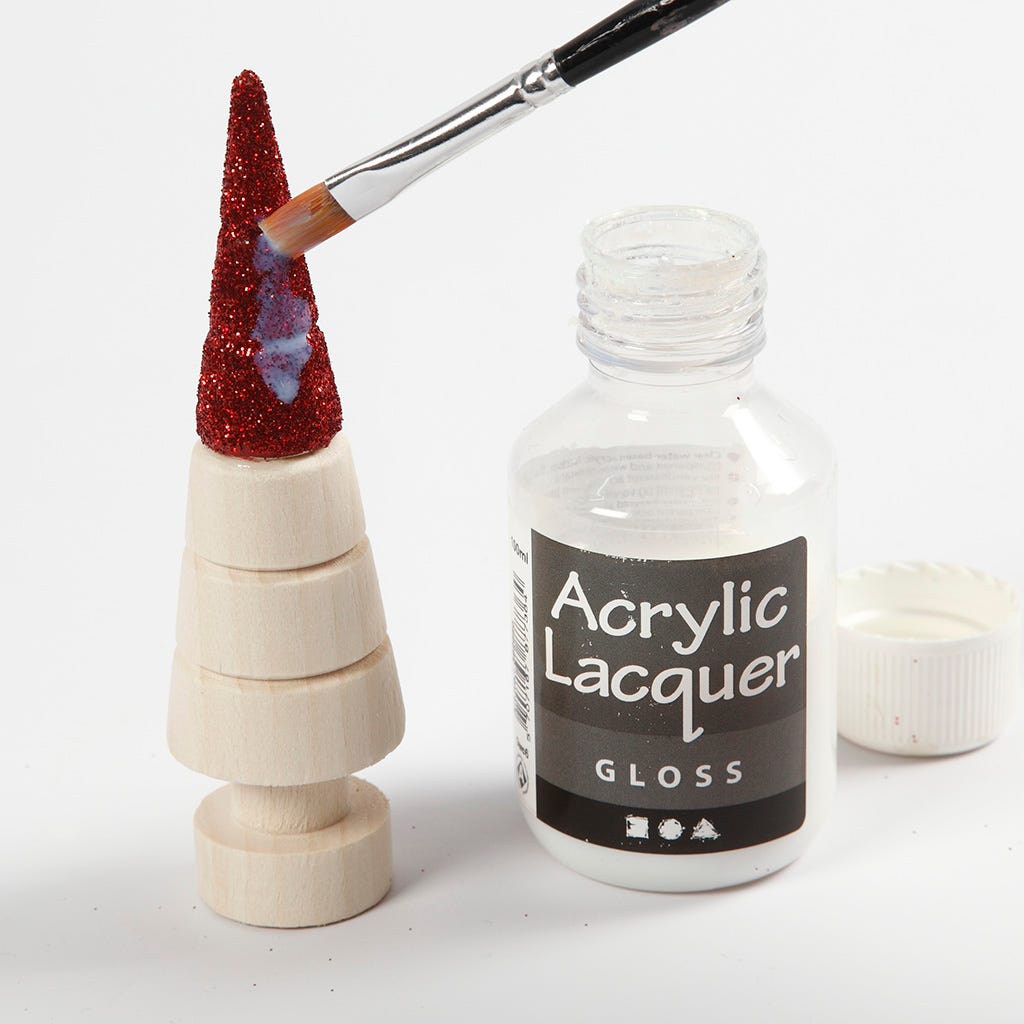 4
Apply another coat of lacquer to fix the glitter once the first coat is dry.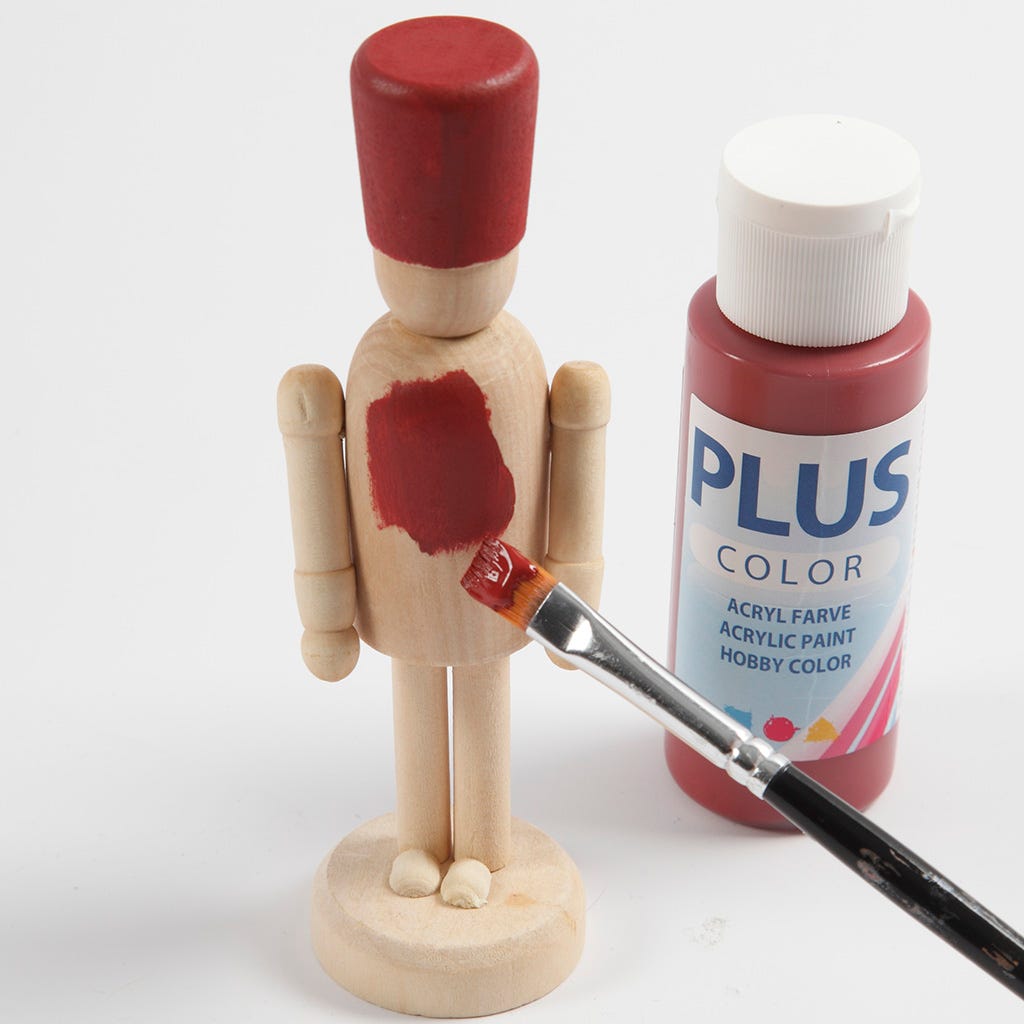 5
Paint the Nutcracker's hat and coat with red craft paint. Mix the smallest and the largest mini glass beads with Sticky Base and press the mixture onto the hat. Apply a coat of acrylic lacquer onto the coat and sprinkle glitter on top. Once the lacquer is dry, fix the glitter with another coat of lacquer.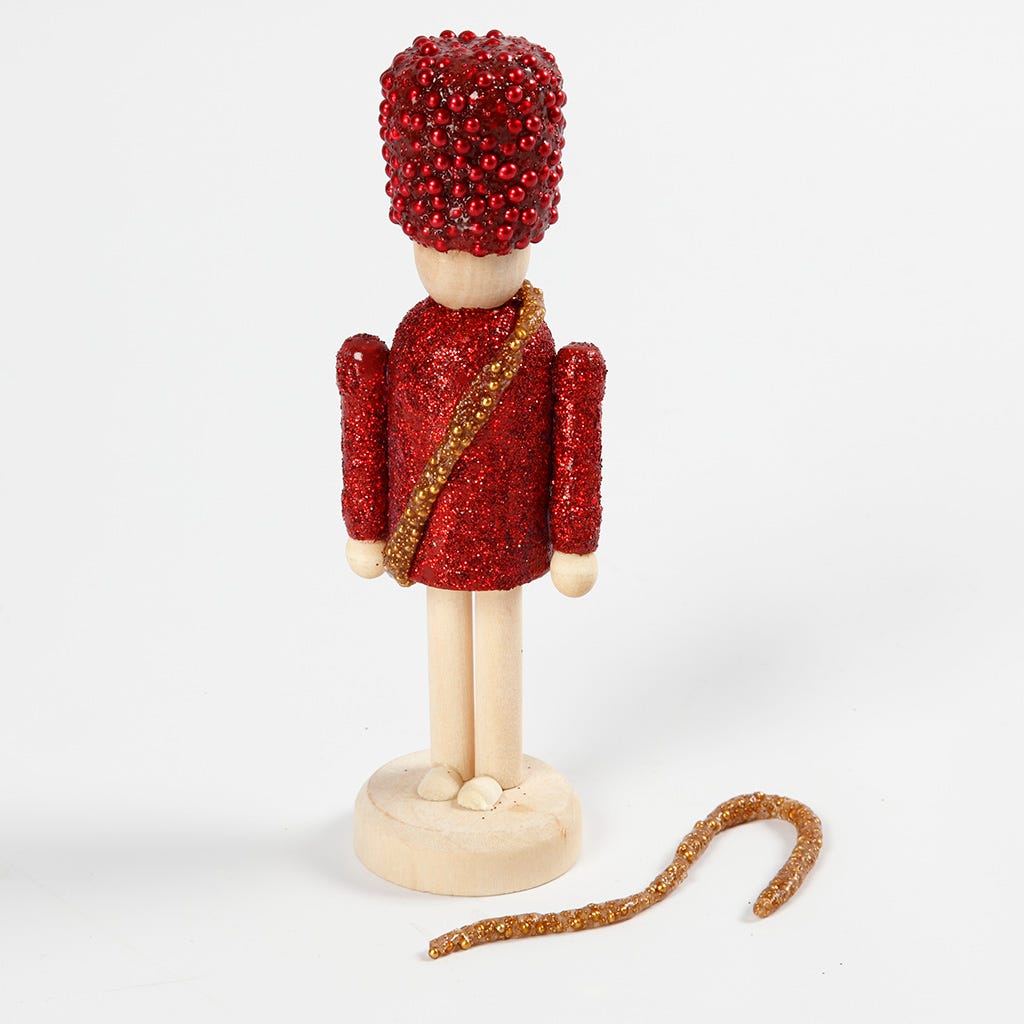 6
Roll two sashes from Sticky Base mixed with gold beads and attach them onto the Nutcracker's coat in a cross.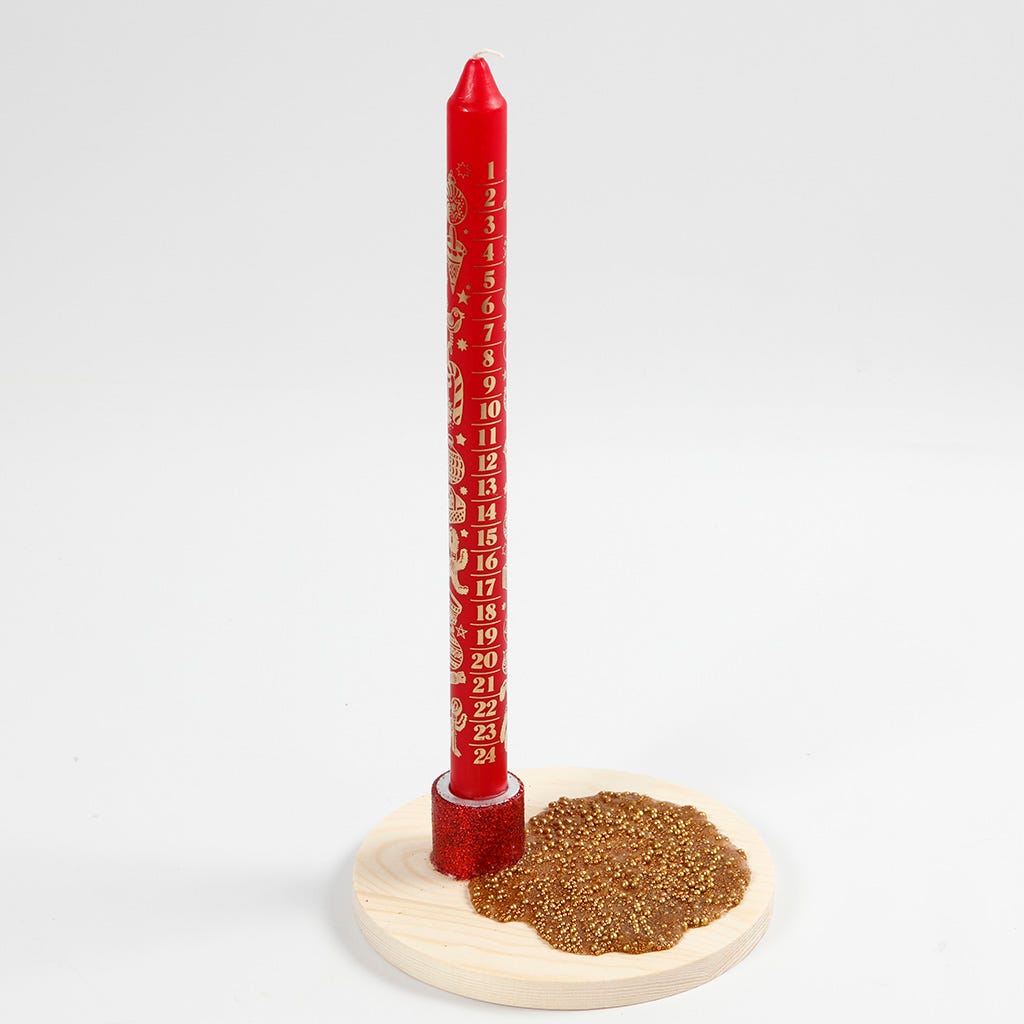 7
Decorate the candlestick on the wooden base in the same way as the figures with the glitter and the Sticky Base mixture. Add some of the Sticky Base mixture with the mini glass beads onto the wooden base. Place the Nutcracker and the trees onto the Sticky Base mixture while it is still wet.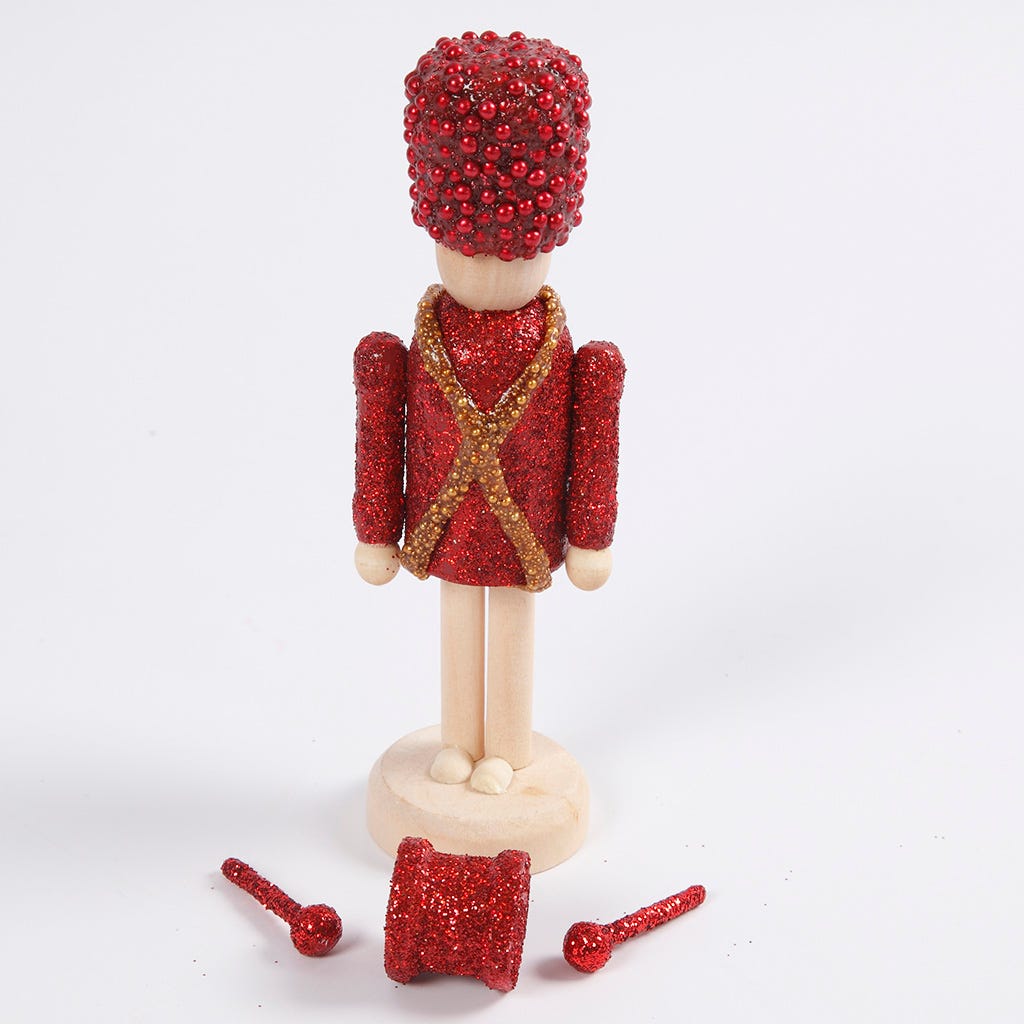 8
You may paint and decorate small wooden accessories such as a drum and drumsticks and place them onto the Sticky Base mixture on the wooden base of the candlestick.