A Candle made from a rolled Sheet of Beeswax
A Candle made from a rolled Sheet of Beeswax
This candle is made from a sheet of beeswax rolled around a piece of candle wax. The finished beeswax candle is then placed in a flower pot filled with clay and decorated with ribbon, natural materials and berries made from Silk Clay. How to do it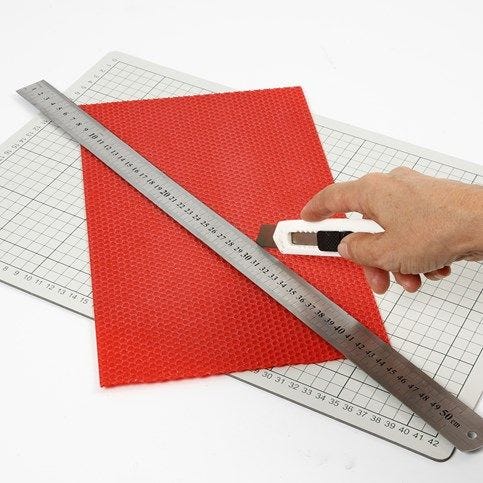 1.
Cut the beeswax sheet diagonally.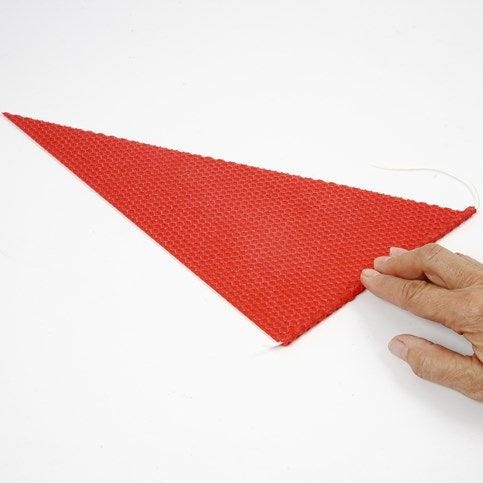 2.
The warmth of your hands makes the beeswax more flexible, enabling you – with care - to fold the straight, short edge of the beeswax sheet around the candle wick.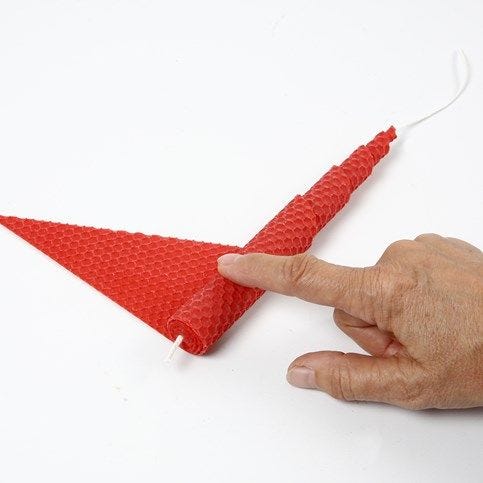 3.
Continue to roll the sheet carefully and tightly using the flat palm of your hand, making sure that the base of the candle stays straight all the way.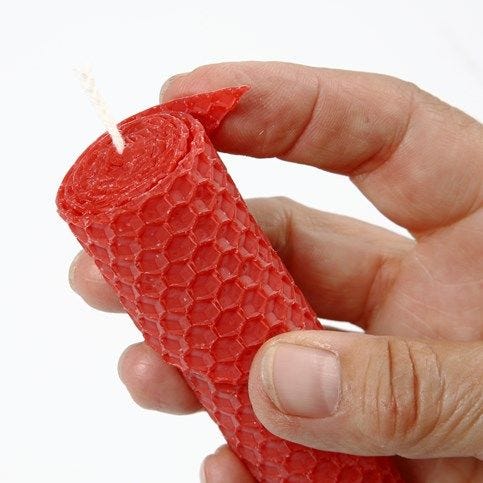 4.
Rub the pointed end of the beeswax sheet into place on the base of the candle, attaching it with the warmth of your fingers.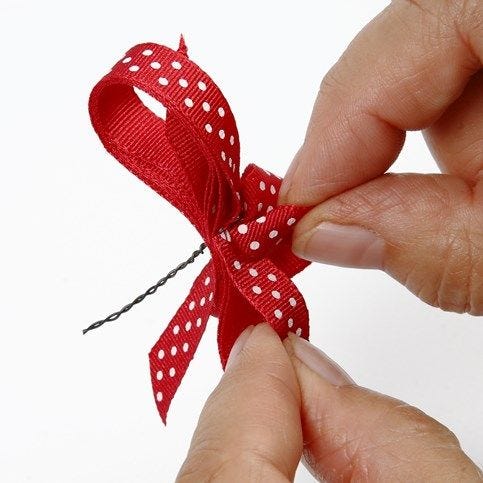 5.
A bow: wrap a piece of ribbon three or four times around three or four fingers. Now cut a notch in the middle of the folded ribbon from each side. Attach a piece of floral wire in the notches of the folded ribbon and twist. Shape the six to eight loops into a rosette.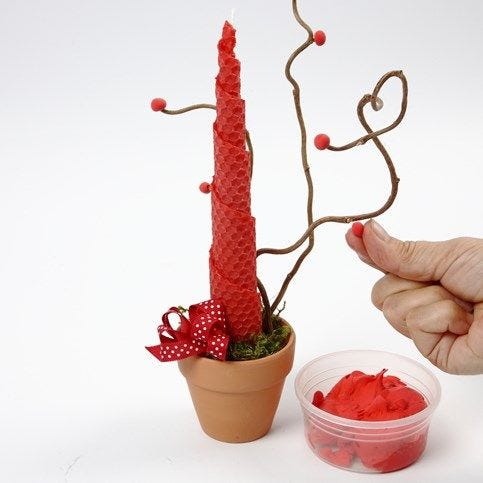 6.
Put some clay in the flower pot, and push the candle into the clay. Put some moss onto the clay in the pot. Now push the floral wire with the bow into the wet clay. Also push some twigs, for example witch-hazel into the clay. Decorate with red berries made from Silk Clay. Attach a star anise onto the flower pot with a glue gun.