This cactus is sewn from felt. The prickles are pins. The pot is made from paper strips which are glued together. How to do it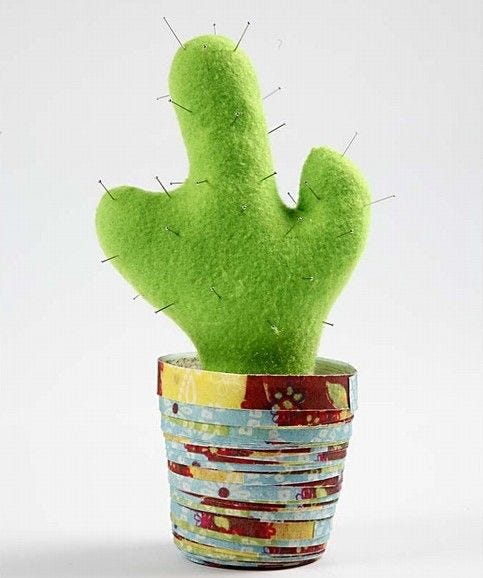 1
The pot is made from Bohemian paper cut into long strips approx. 1.5cm wide. The strips are glued together into one very long strip. Roll the strip together into a large flat circle. Once the desired size is achieved, press the circle into shape and varnish with decoupage lacquer to stiffen it. Cut the cactus from green felt x 2. Sew the two pieces together and fill with polyester stuffing. Attach pins as prickles. Put the cactus into the pot. Pour sand around it to stabilize it.
Copyright © 2013-present Magento, Inc. All rights reserved.