A Butterfly, folded using Origami Technique
A Butterfly, folded using Origami Technique
This butterfly is folded from Vivi Gade Design paper with different prints on each side, using the origami techique. The finished butterfly is attached to a piece of mercerised cotton yarn which is decorated with sequins. How to do it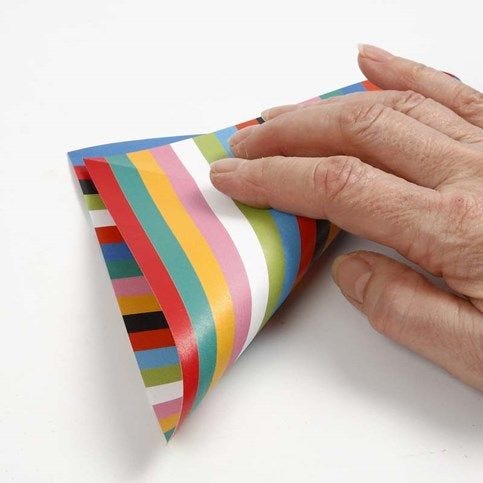 1.
Fold the paper diagonally one way and unfold again. Do the same the opposite way.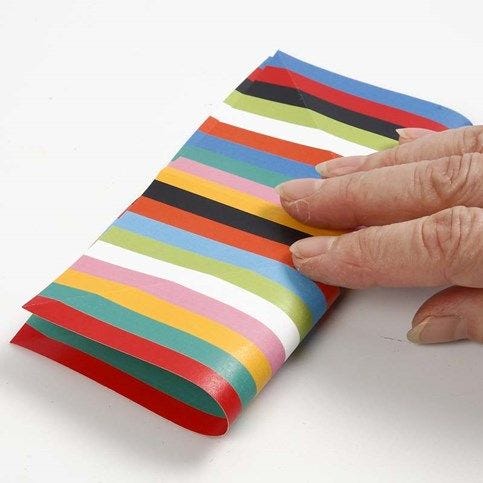 2.
Fold the paper in the middle both ways.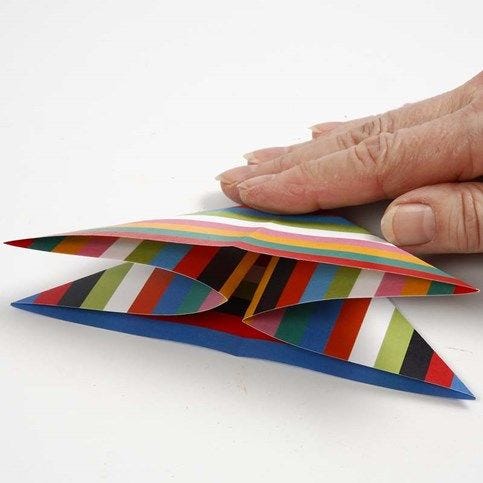 3.
Make score lines which are useful as a guide when folding. Fold both sides of the paper towards the middle, making a triangle. The openings are at the bottom.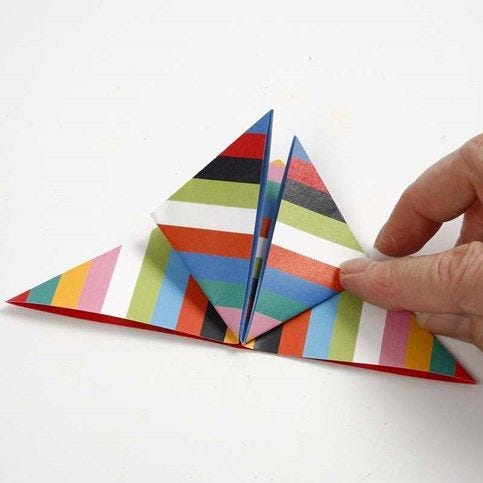 4.
From the top layer of the triangle, fold two horizontal points upwards and towards the middle. These two small triangles make a small square.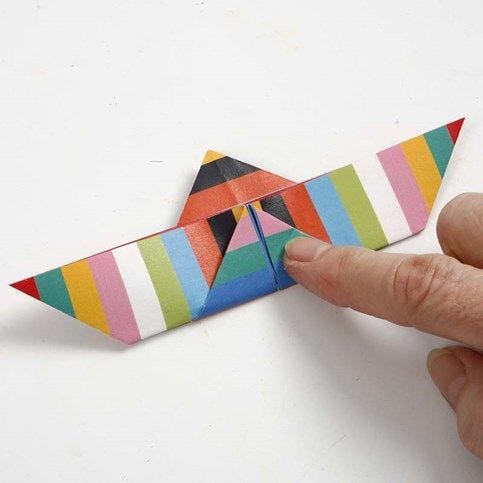 5.
Turn the triangle over. Fold the lower part up towards the tip. Fold from the small square's diagonal sides from the back of the triangle.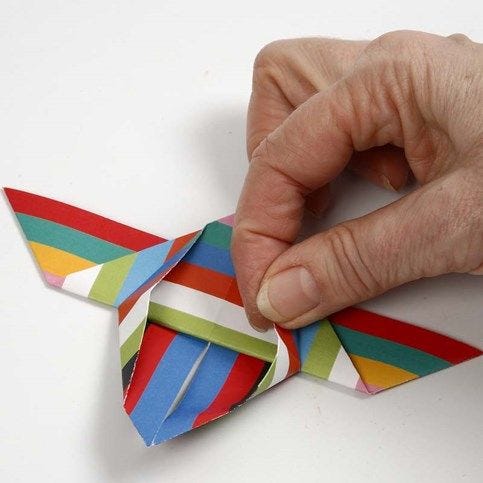 6.
Turn the triangle over again. The diagonal square now appears as a triangle, divided down the middle. Gently pull from the tip and down each side, creating two edges. Smooth with your fingers.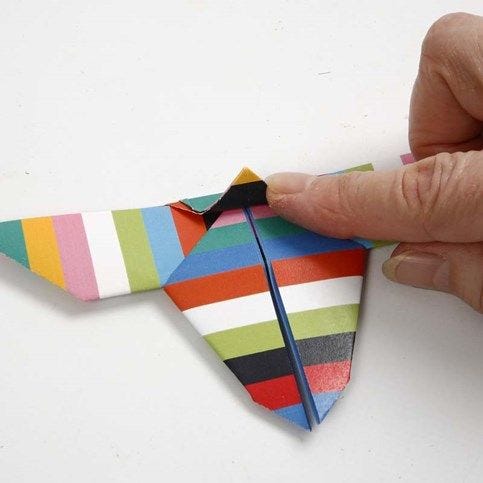 7.
Turn the triangle on the other side. Fold the small tip down towards the large tip and fold it again from the middle and back towards the straight edge. Note that the triangle has gradually taken form as a body with wings.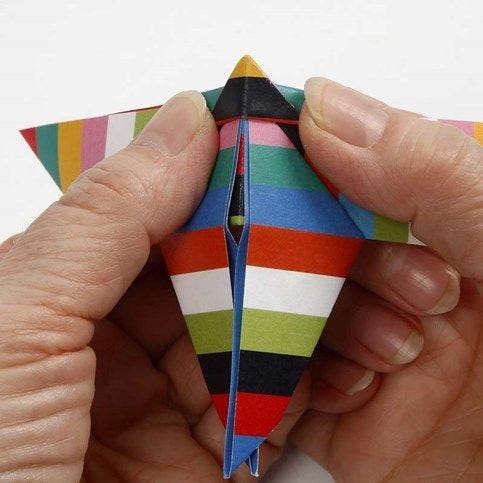 8.
Gently pull the wings backwards and squeeze the body into shape from behind.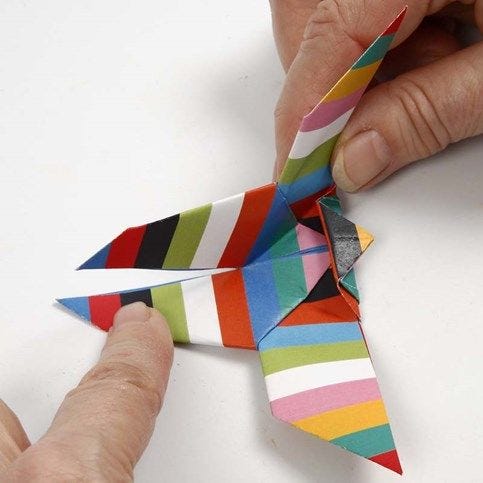 9.
Separate the bottom wing from the body along with the upper wing on both sides with a bend.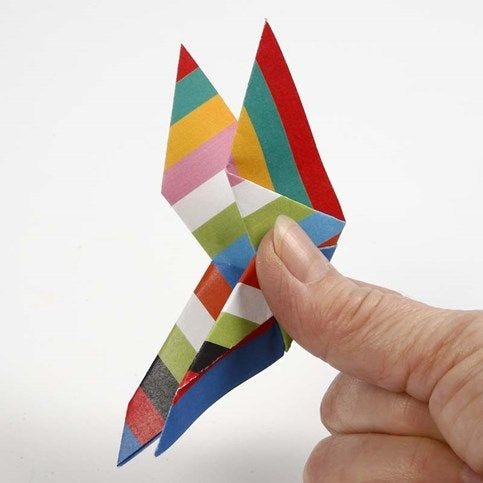 10.
Squeeze the wings in shape over the back of the body.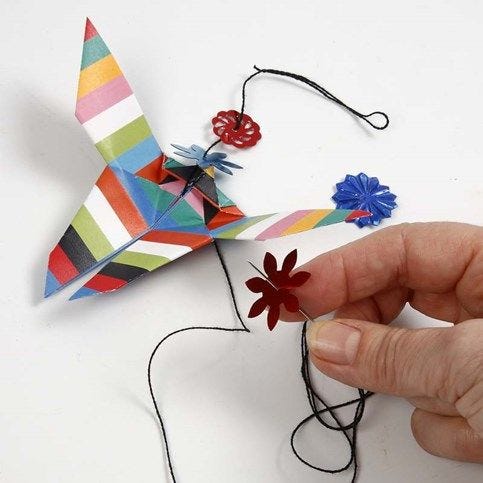 11.
Large sequins are threaded onto the piece of mercerised cotton yarn using a needle. A knot is tied between each sequin to keep it in place on the yarn. Tie a loop at the top and attach the other end of the yarn to the butterfly by sewing it onto the piece of cotton yarn.