The butterfly is made with a Fiskars template and the card is decorated with a heart ribbon.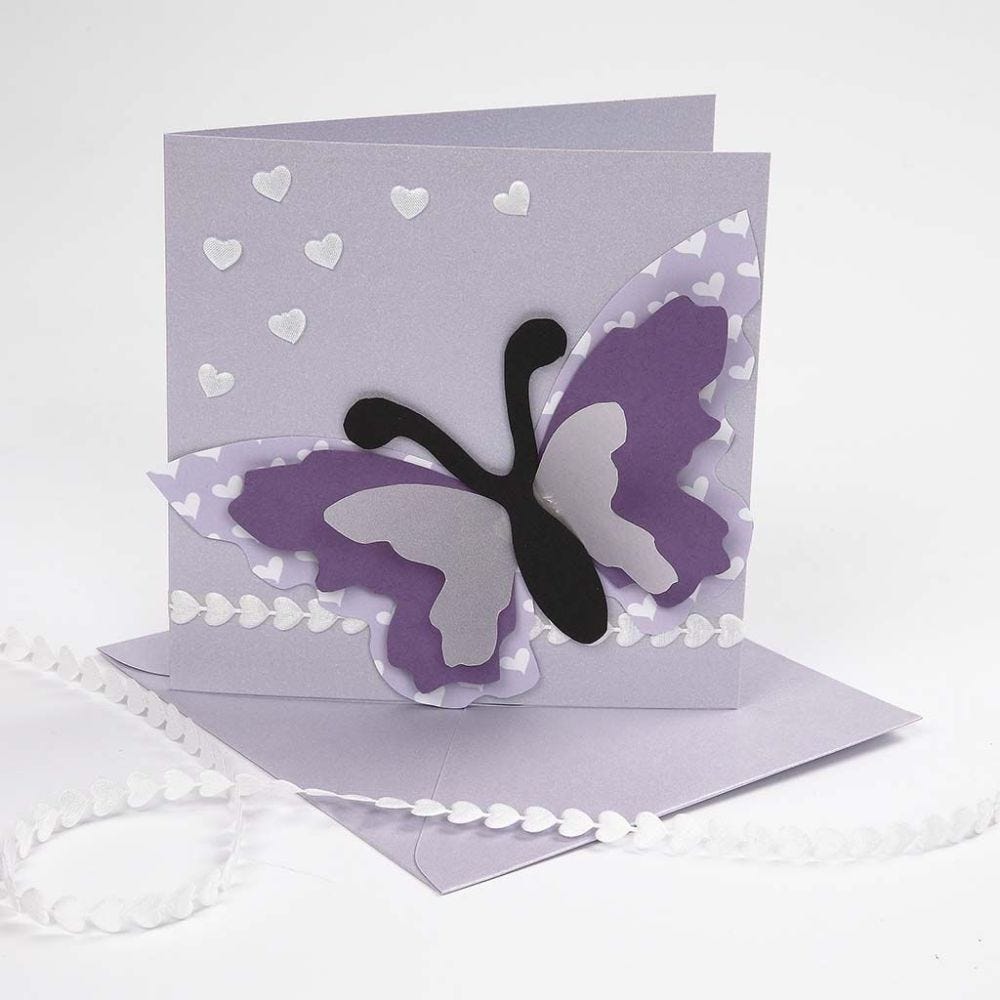 How to do it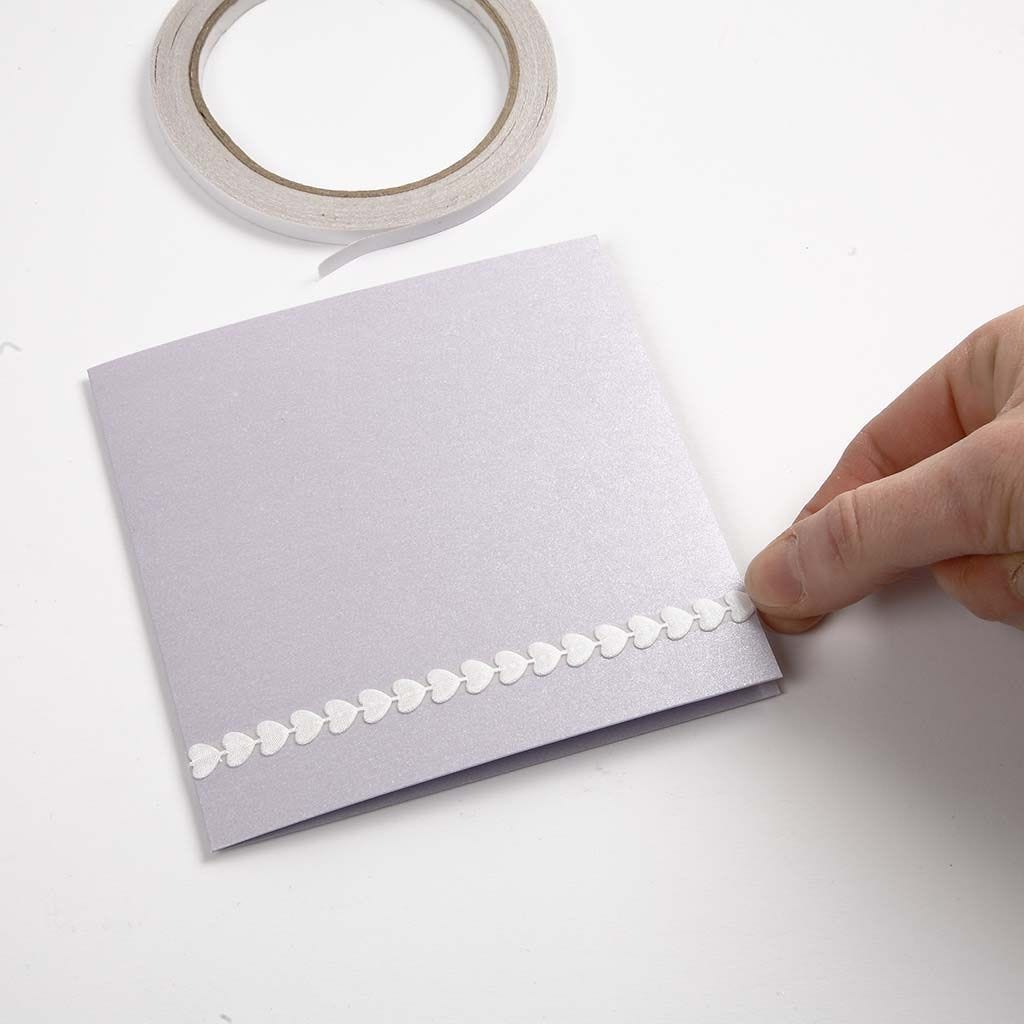 1
Attach the heart ribbon with double-sided adhesive tape onto the bottom of the card.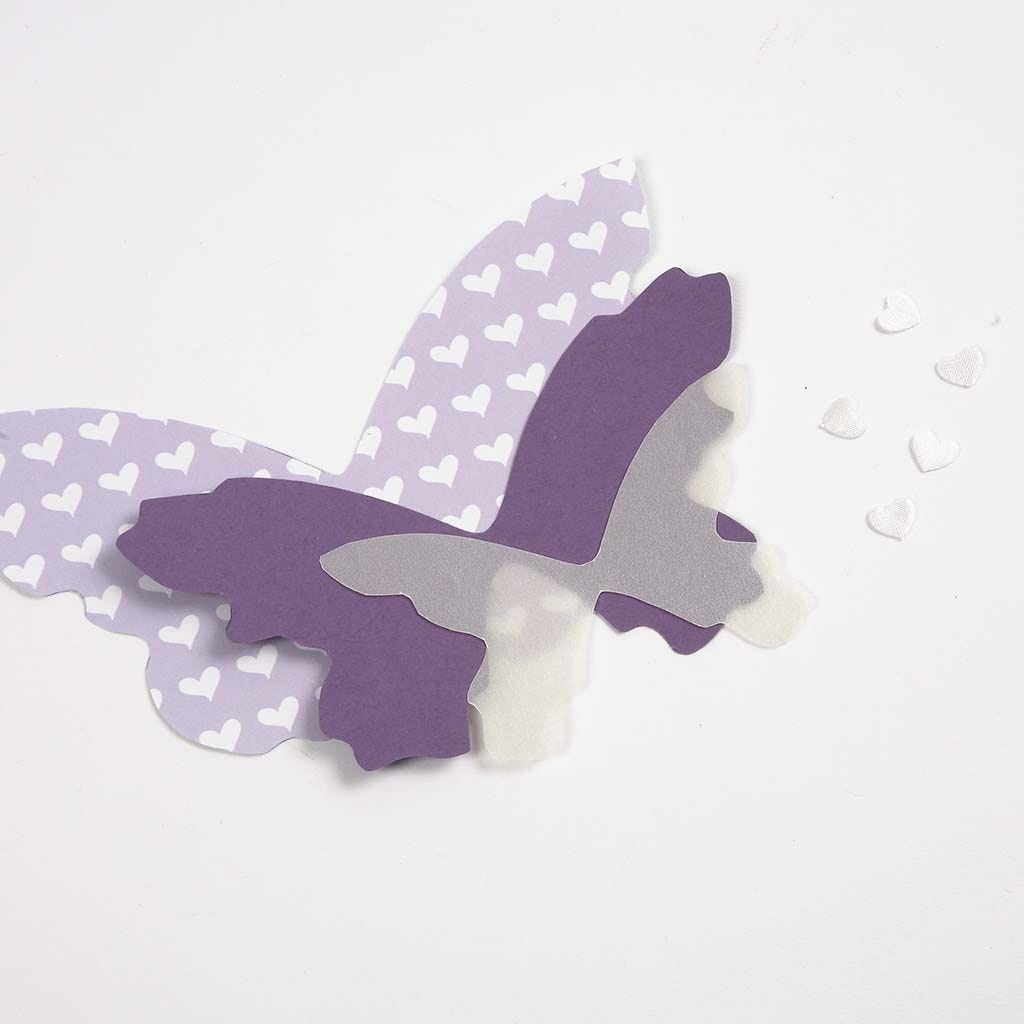 2
Draw three butterflies using the Fiskars template - one in Vivi Gade Design Paper, one in purple card and one in vellum paper. Cut off 5-7 small hearts from the heart ribbon.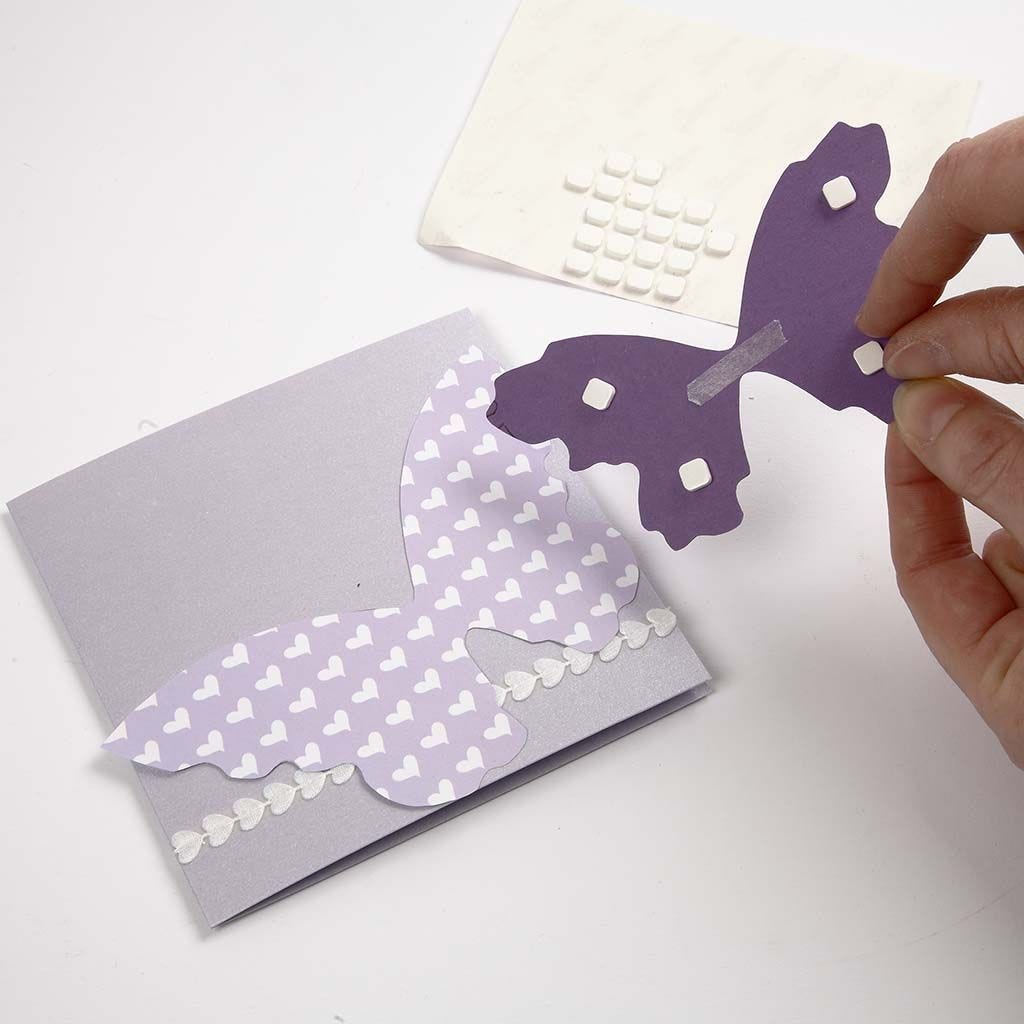 3
Attach the largest butterfly using double-sided adhesive tape. Attach the middle-sized butterfly with 3D foam pads on the wings and double-sided adhesive tape in the middle.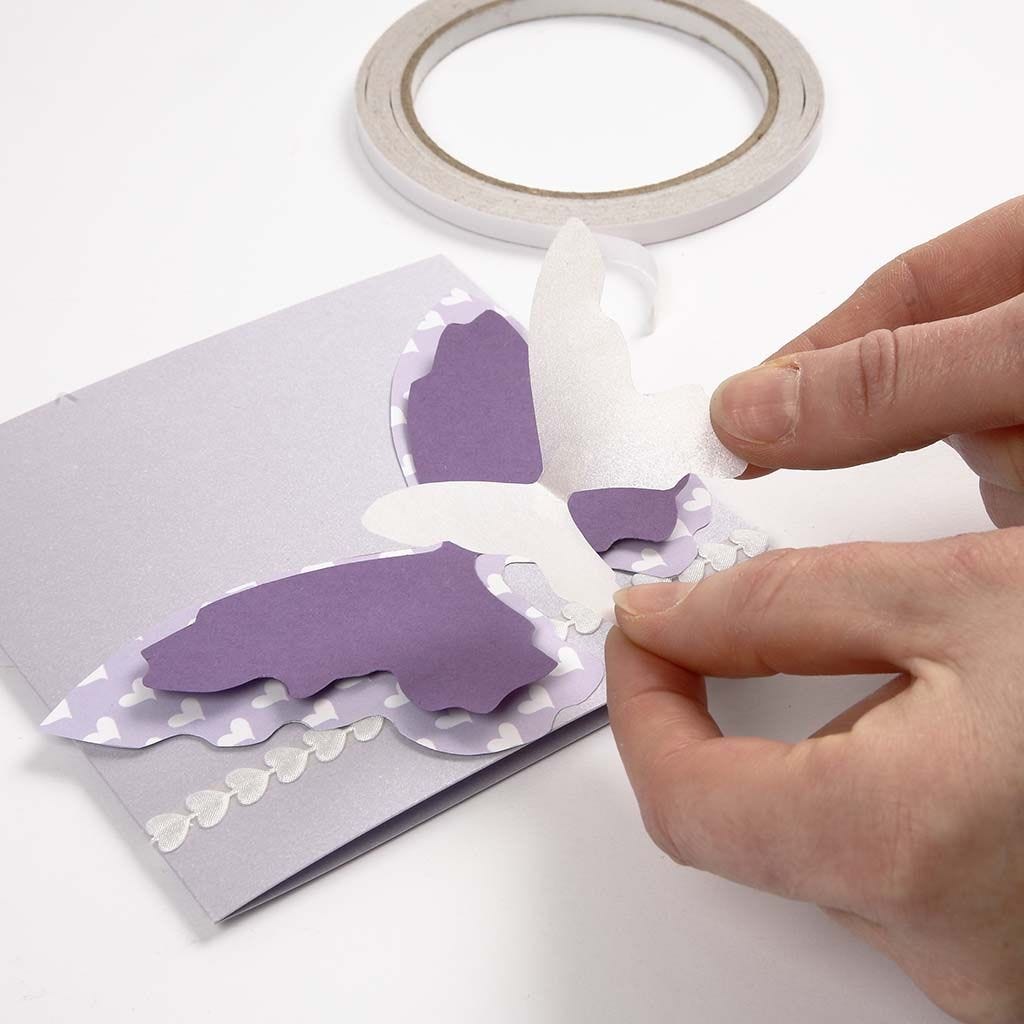 4
Attach the smallest butterfly with double-sided adhesive tape. Bend it a bit in the middle to give it "air underneath its wings".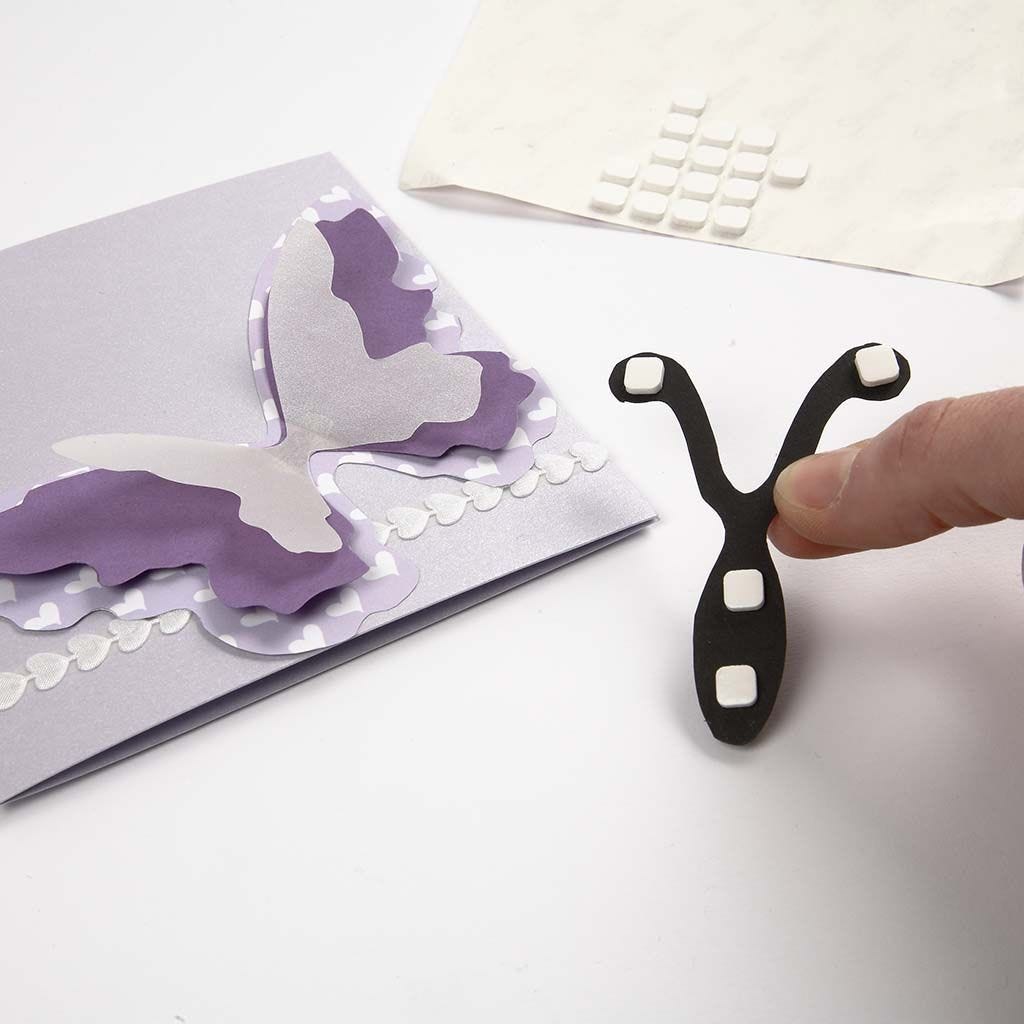 5
In black card, cut out the body/feelers using the Fiskars template and secure with 3D foam pads.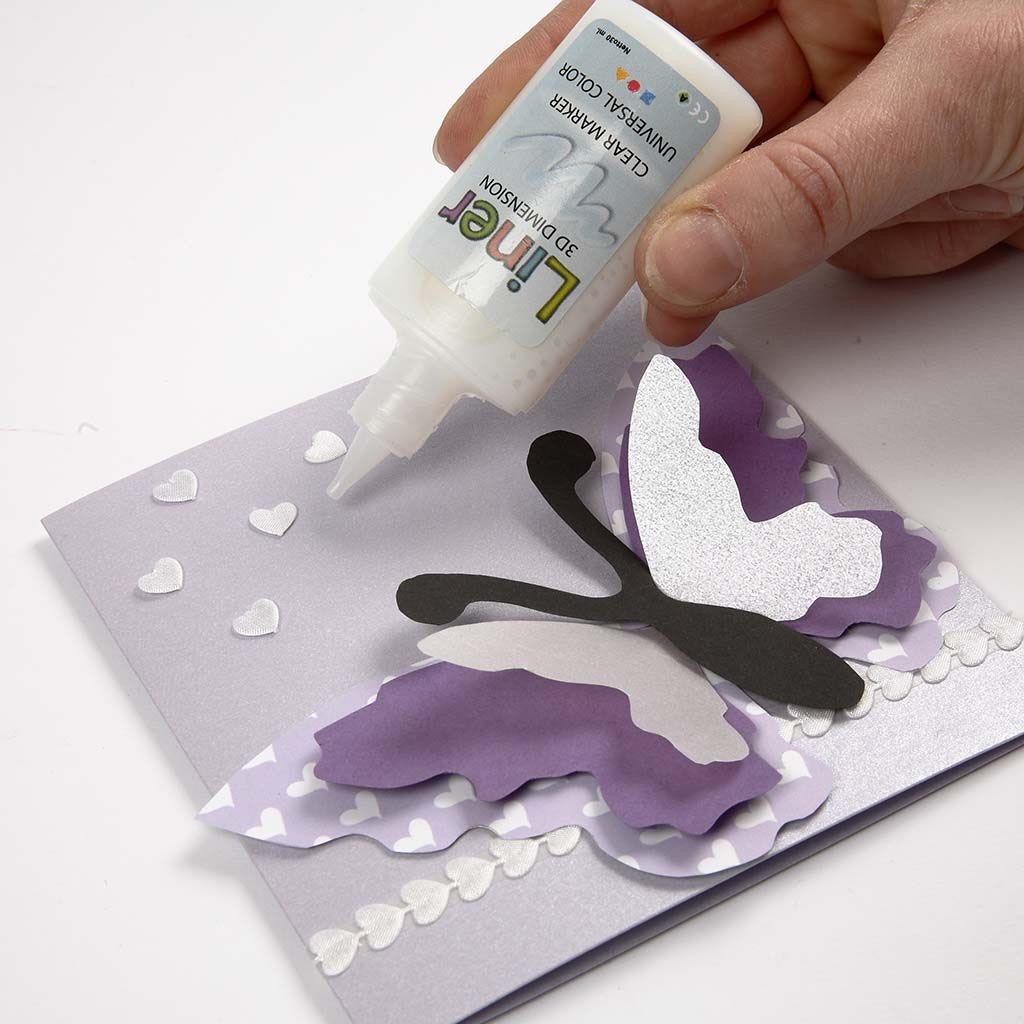 6
Attach the small satin hearts with Clear Marker.