A Bucket Hat and a Cap decorated with Rub-on Stickers
A Bucket Hat and a Cap decorated with Rub-on Stickers
This bucket hat and cap are decorated with rub-on stickers. The stickers may be washed by hand.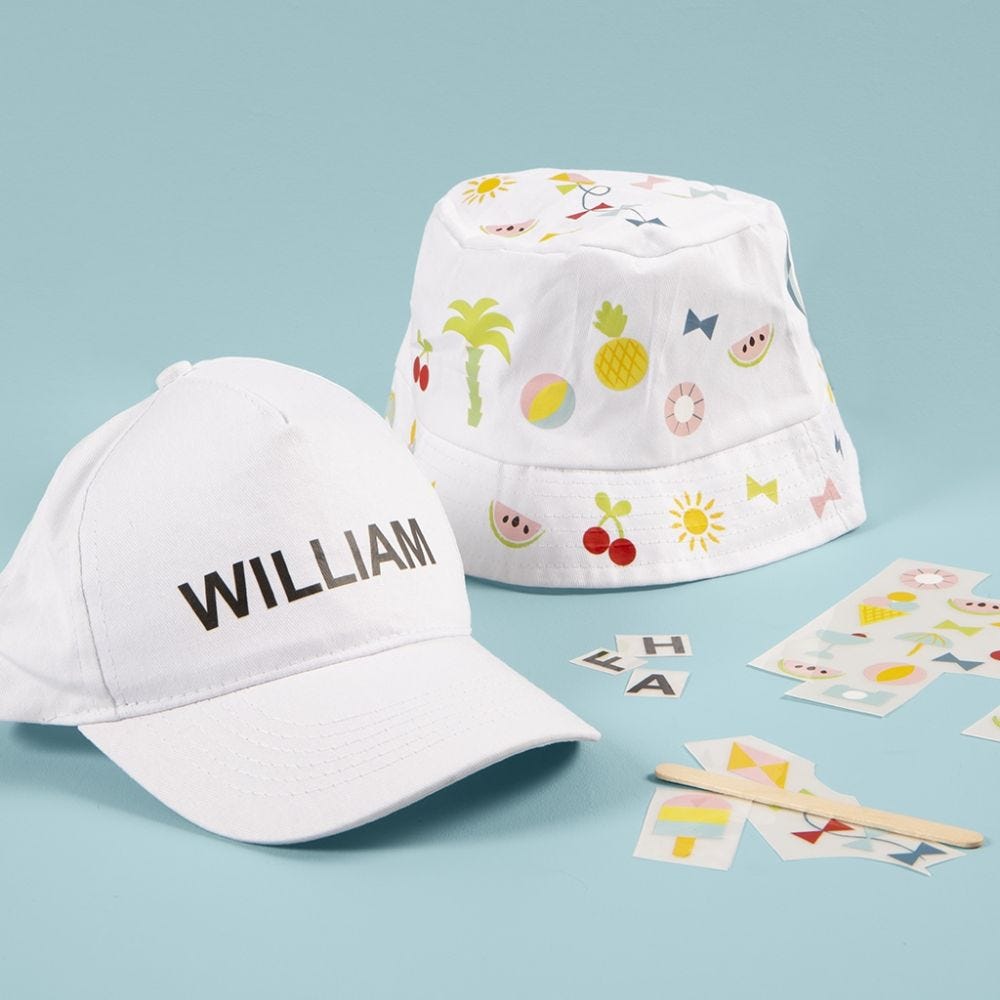 How to do it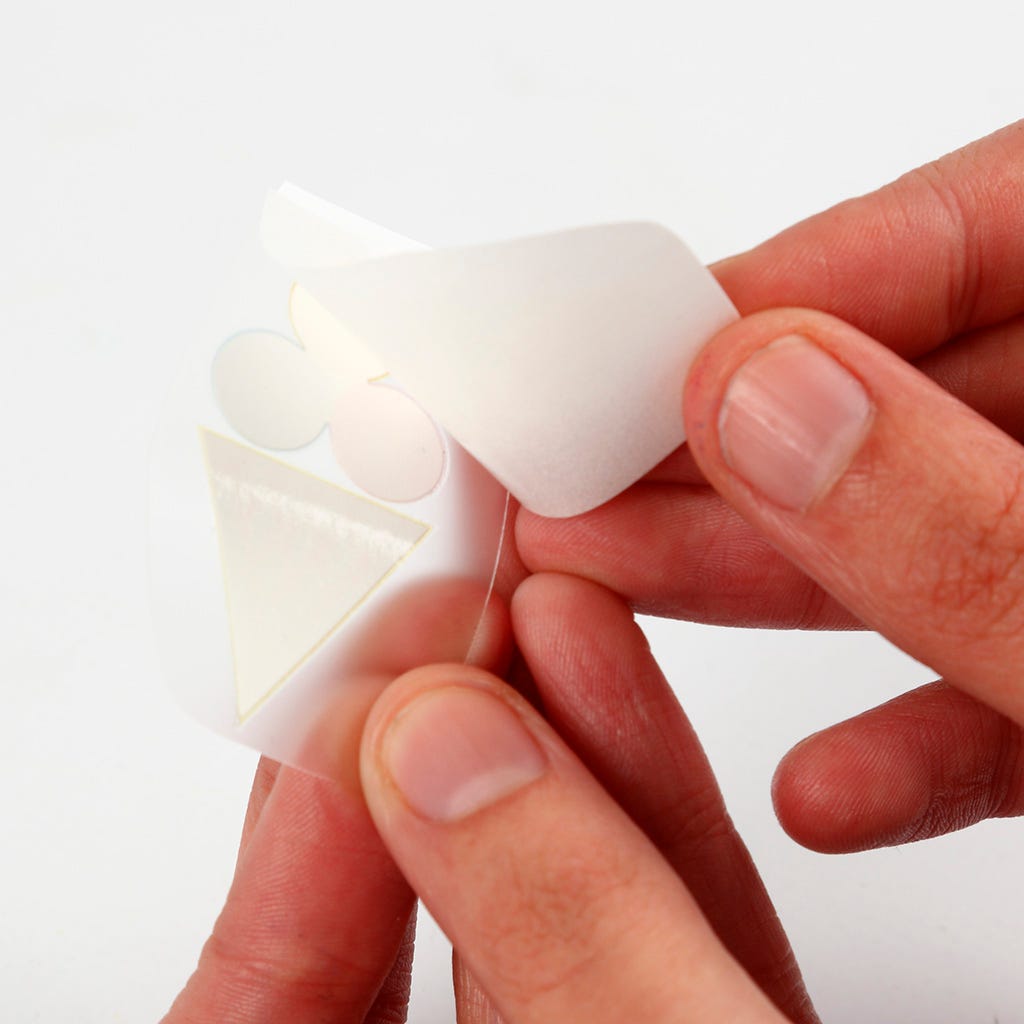 1
Cut your chosen designs away from the sheet and remove the protective paper from the back.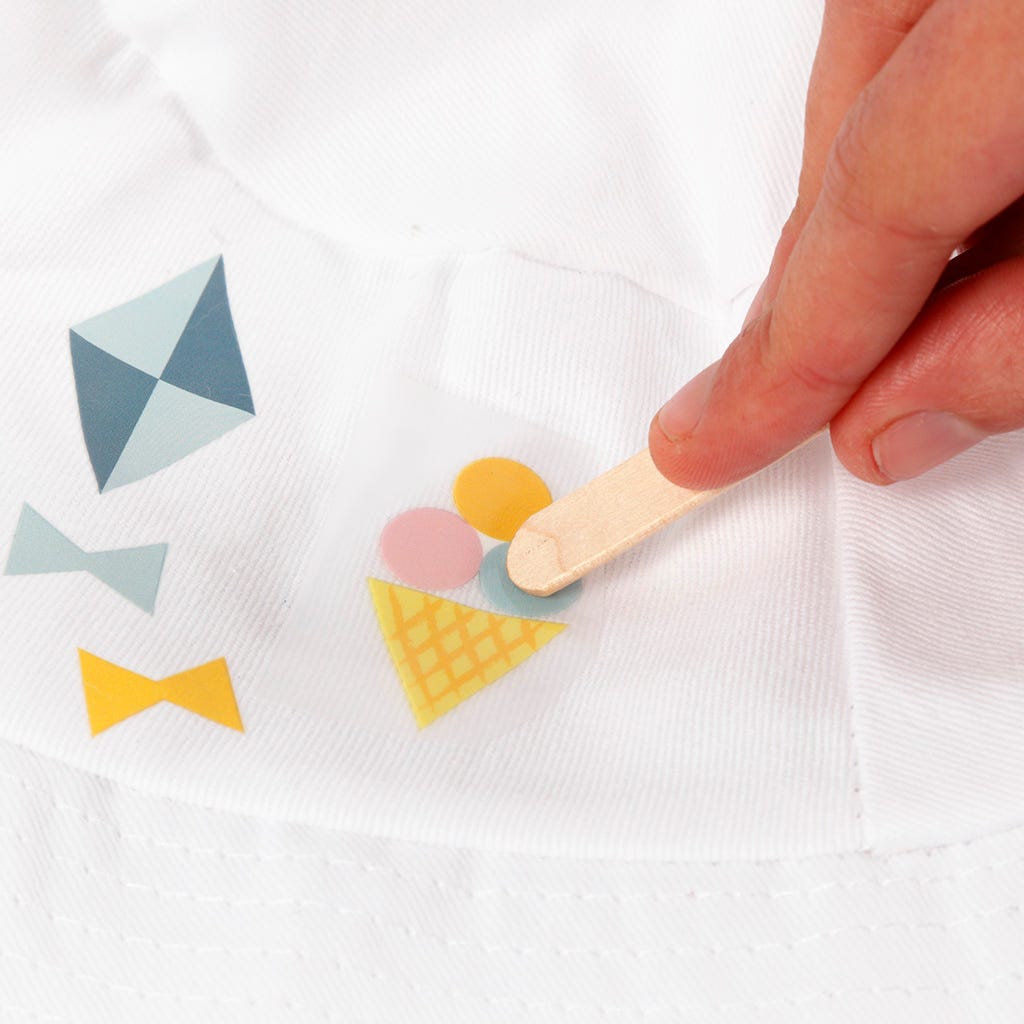 2
Attach the design by rubbing it on with the supplied wooden stick.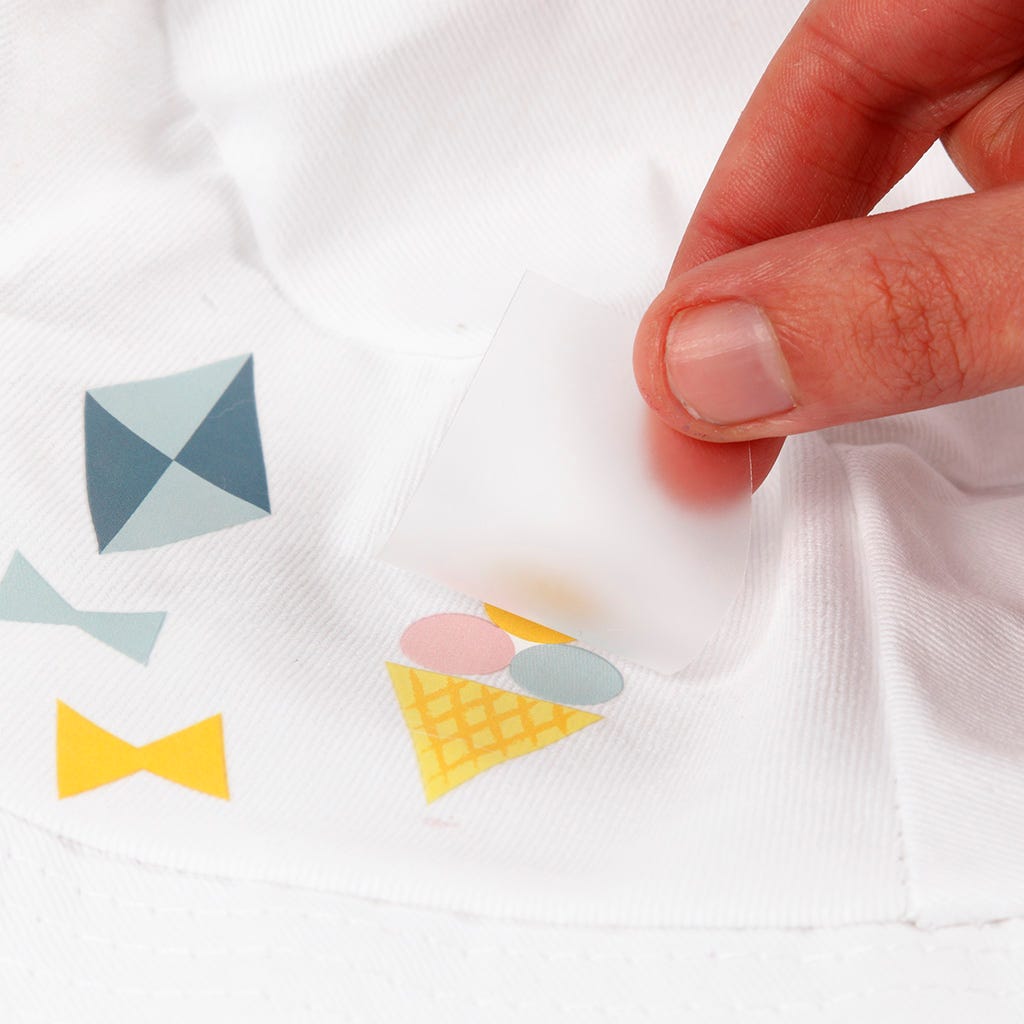 3
Carefully remove the protective top foil layer once the stickers are stuck firmly.
Copyright © 2013-present Magento, Inc. All rights reserved.