This idea teaches children about UN Sustainable Development Goal 12, which aims to ensure responsible consumption and production. In order to save the earth's resources, one of the most important things we can do is to reuse and recycle things rather than produce new ones.

Recycled materials are fun to work with and provide a lot of creativity and imagination. Collect old light bulbs and make these lovely, small sculptures. A different idea ... TARGET GROUP: Infants/lower juniors (preschool-Y3) and juniors (Y4-Y6)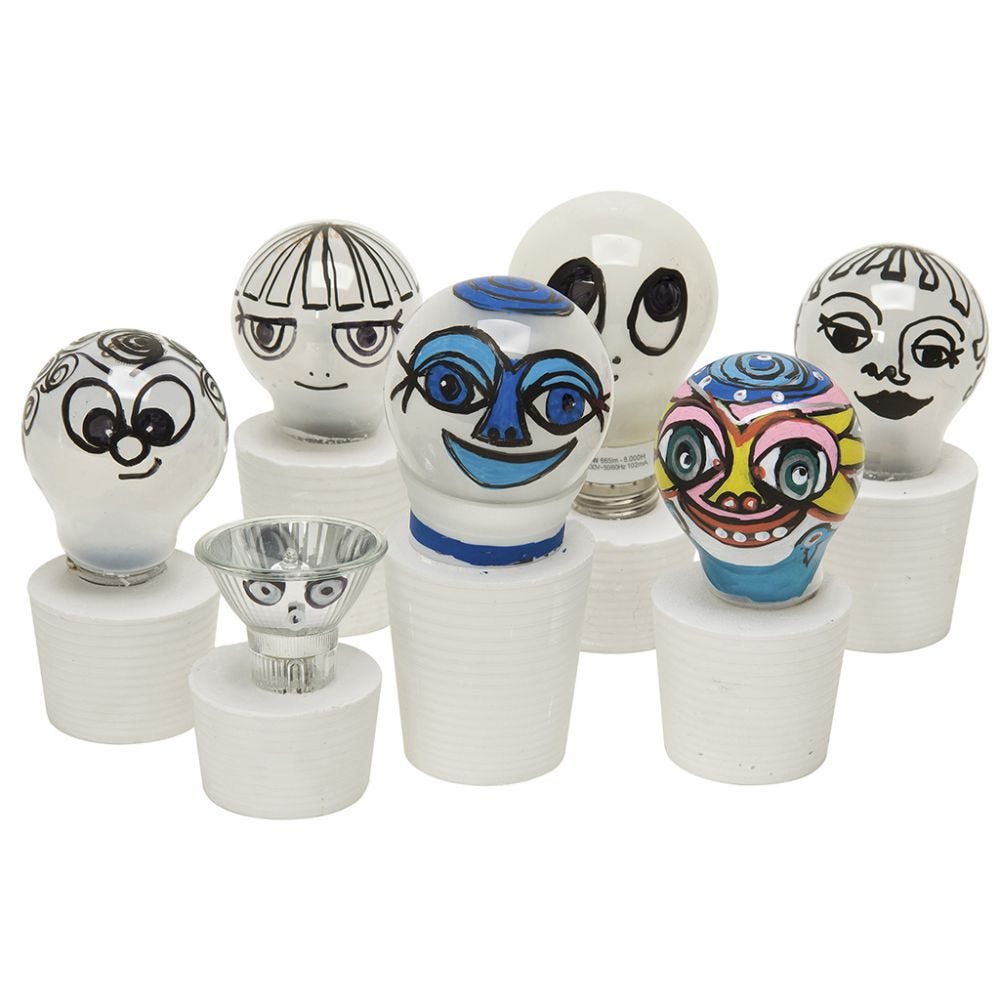 How to do it
1
Collect old light bulbs.
2
Mix plaster compound with water following the instructions on the bag.
3
Pour the plaster into disposable cups.
4
Insert the light bulb fitting into the wet plaster.
5
Cut the disposable plastic cup away from the plaster when dry.
6
Draw a face and patterns on the light bulb with Posca markers.
7
Varnish the sculpture for better durability.
8
A tip: Wash and dry the light bulb before drawing on it, thus removing any layers of grease or dirt, enabling the Posca marker to adhere optimally.