A braided Keyring nob made from Fabric
A braided Keyring nob made from Fabric
This keyring nob which is attached to a split ring, is braided from organic Vivi Gade cotton fabric. How to do it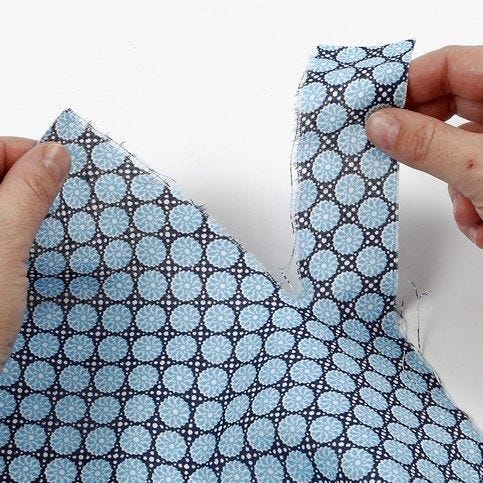 1.
Make a cut in the fabric and tear a 3 x 60 cm strip of fabric.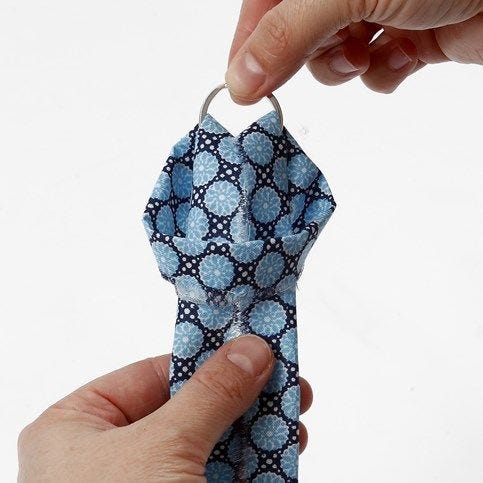 2.
Fold the strip lengthwise so that it now measures 1.5 cm in width. Iron and attach it to the spilt ring as shown. Attach the split ring with the strip of fabric to the macramé board.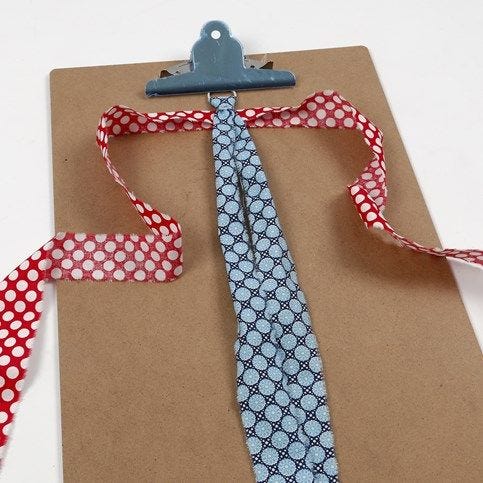 3.
Cut and tear another 3 x 60 cm strip. Arrange it so that the middle is underneath the strip of fabric already attached to the macramé board.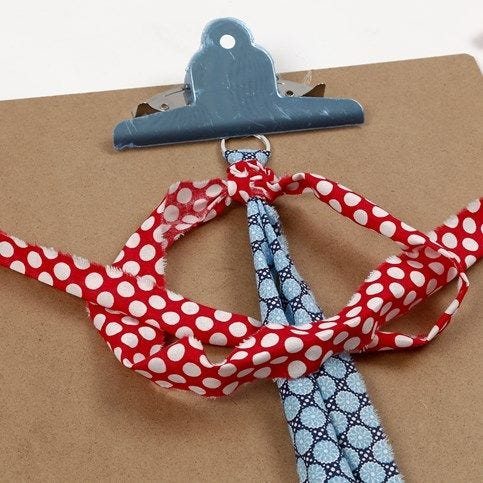 4.
Make braiding knots on the strip of fabric in middle using the two strips on either side.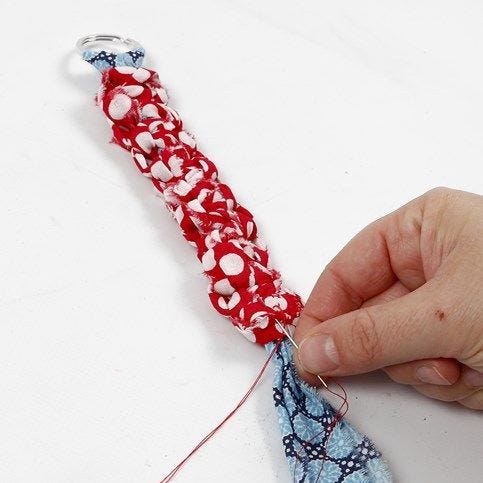 5.
Finish by securing the last braiding knot using a needle and thread.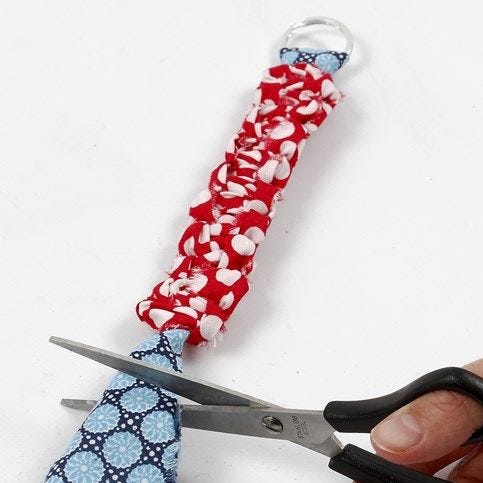 6.
Trim the excess fabric at the end to a suitable length.