A braided Bracelet with a decorated Shrink Plastic Pendant
A braided Bracelet with a decorated Shrink Plastic Pendant
Children's logical-mathematical intelligence is enhanced by this creative project which makes use of maths. The shrink plastic pendant shrinks to approx. 40% and therefore children must use, for example, percentages or fractions when calculating the final size of the pendant and its holes. Finally, they need to calculate the length of the bracelet as well.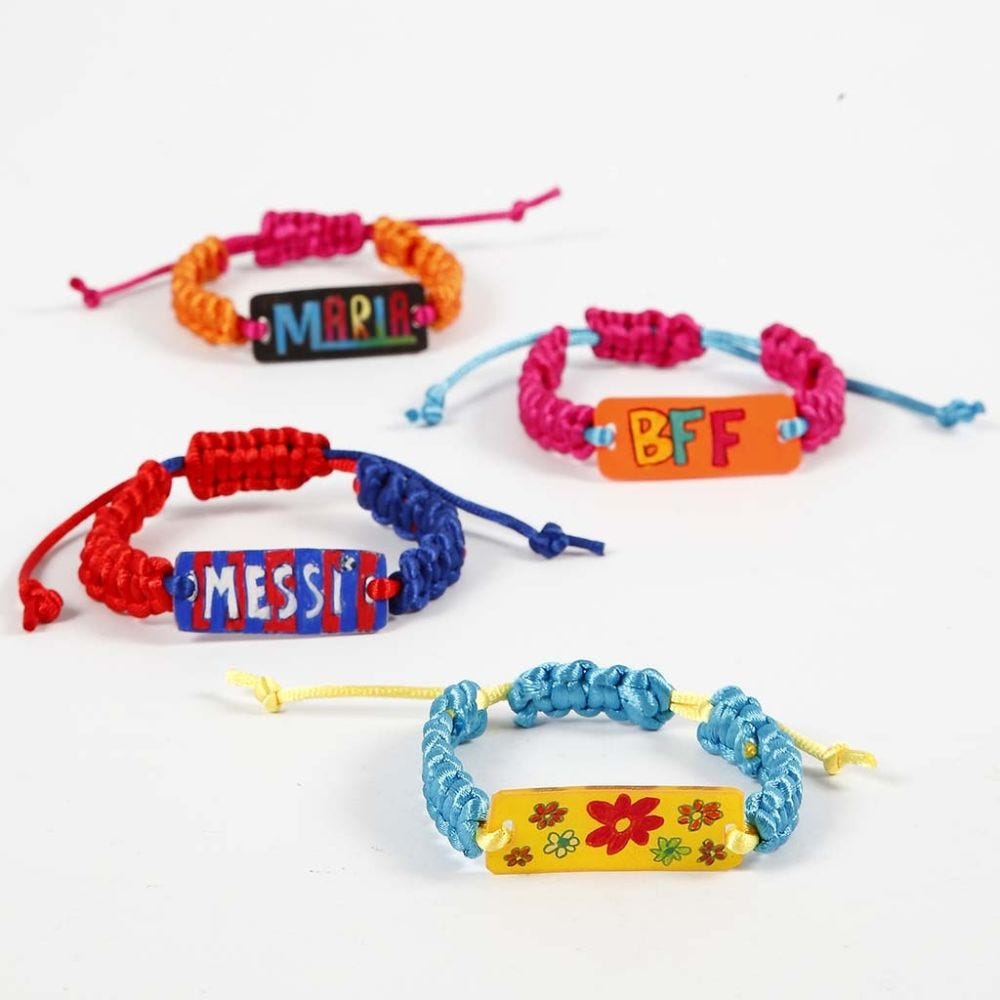 How to do it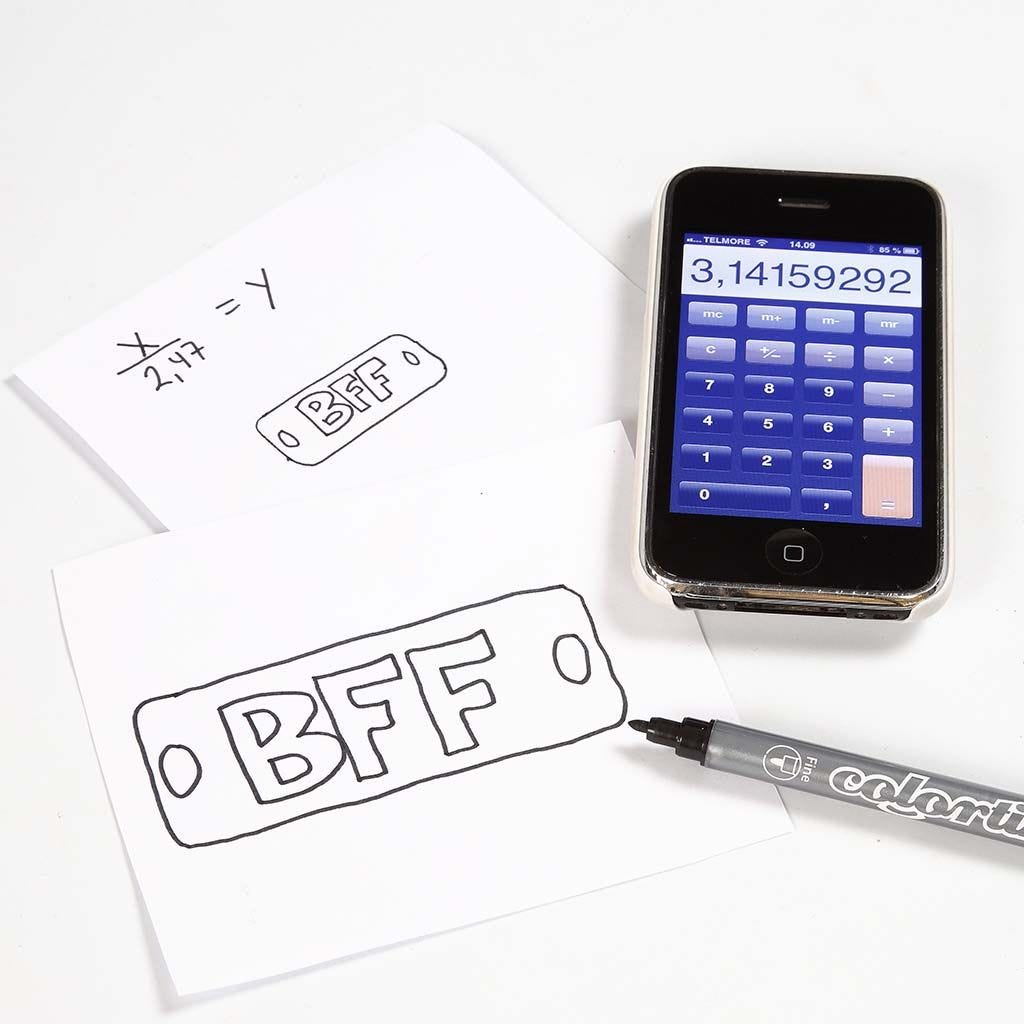 1
Calculate the size of the pendant, bearing in mind that shrink plastic shrinks to approx. 40%. (Use a mathematical approach, using percentages, fractions or equations). Make a paper draft of the desired outline and graphics using a black marker.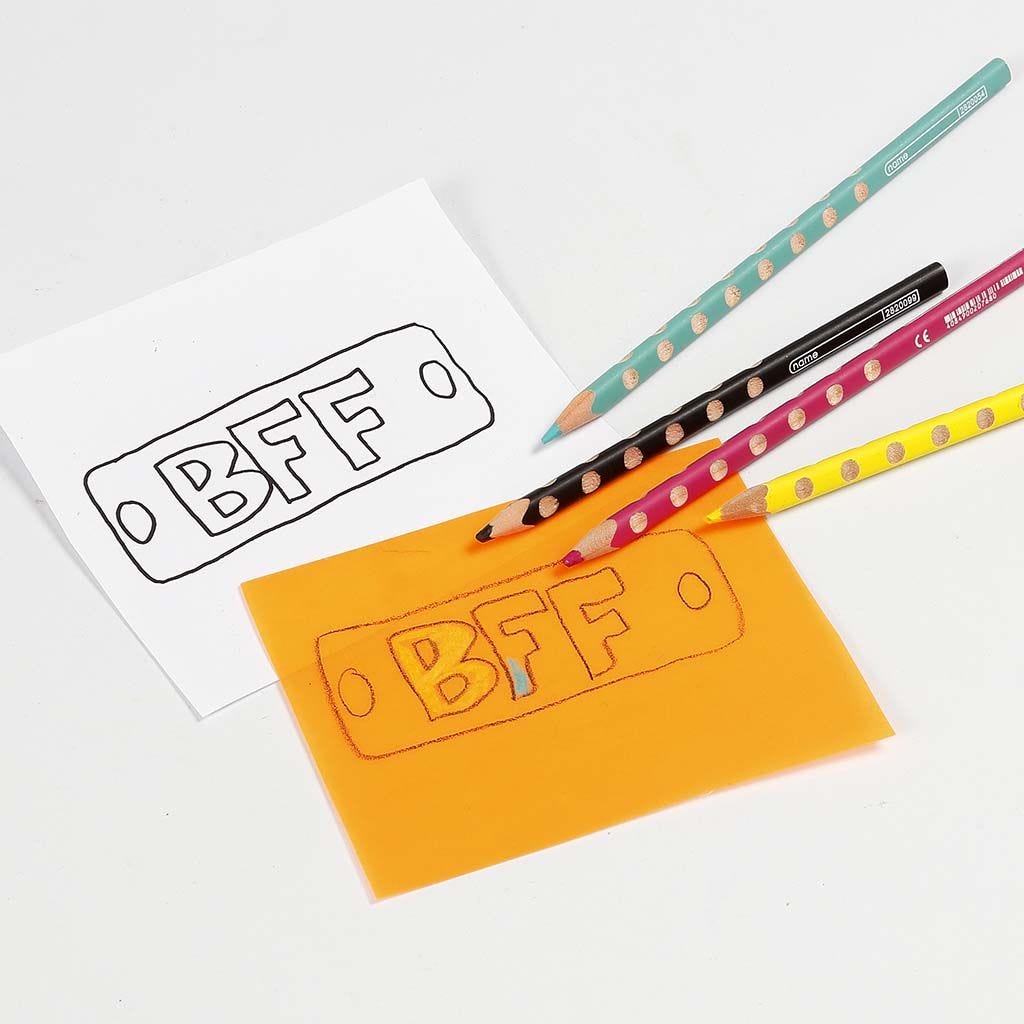 2
Place a shrink plastic sheet with the matt side facing up on top of the draft. Copy and colour in with colouring pencils.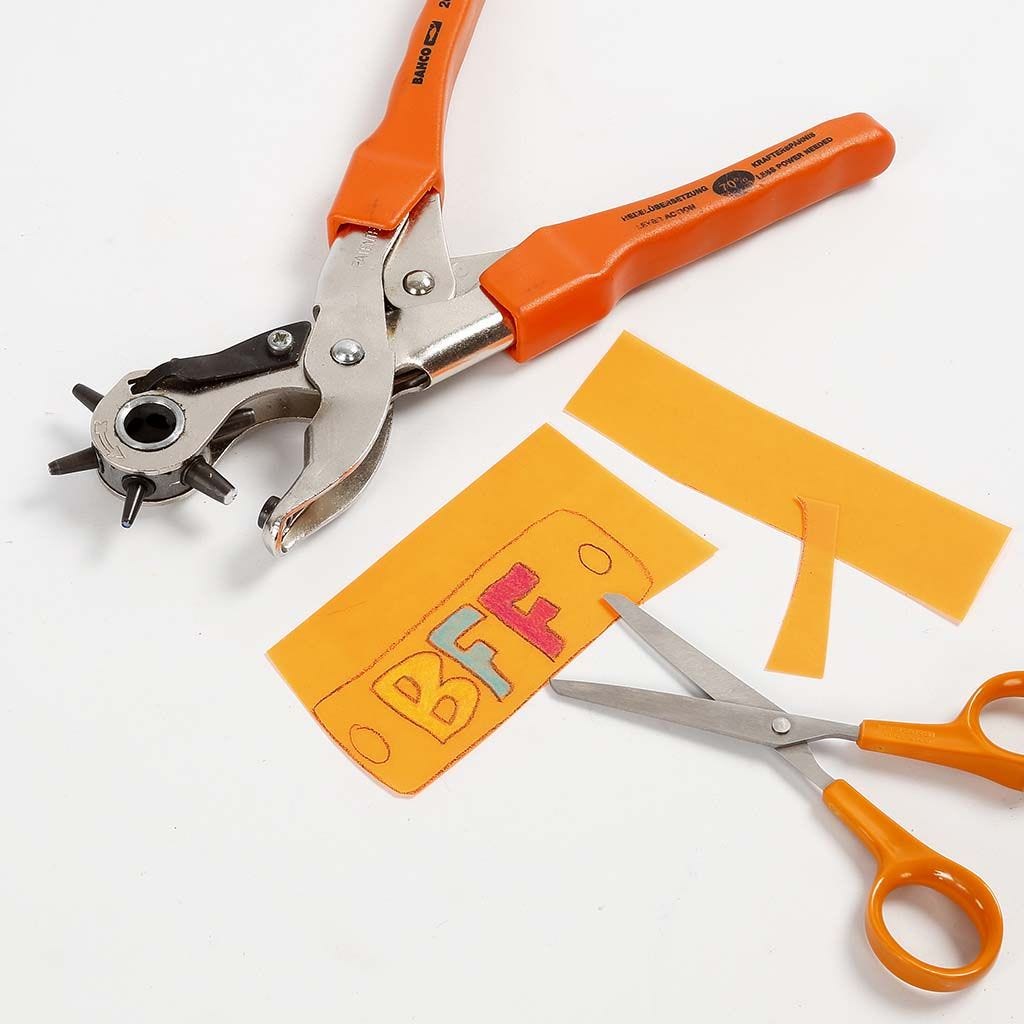 3
Cut out using a pair of scissors and make holes in each side with revolving punch pliers. (Don't forget that the holes shrink as well).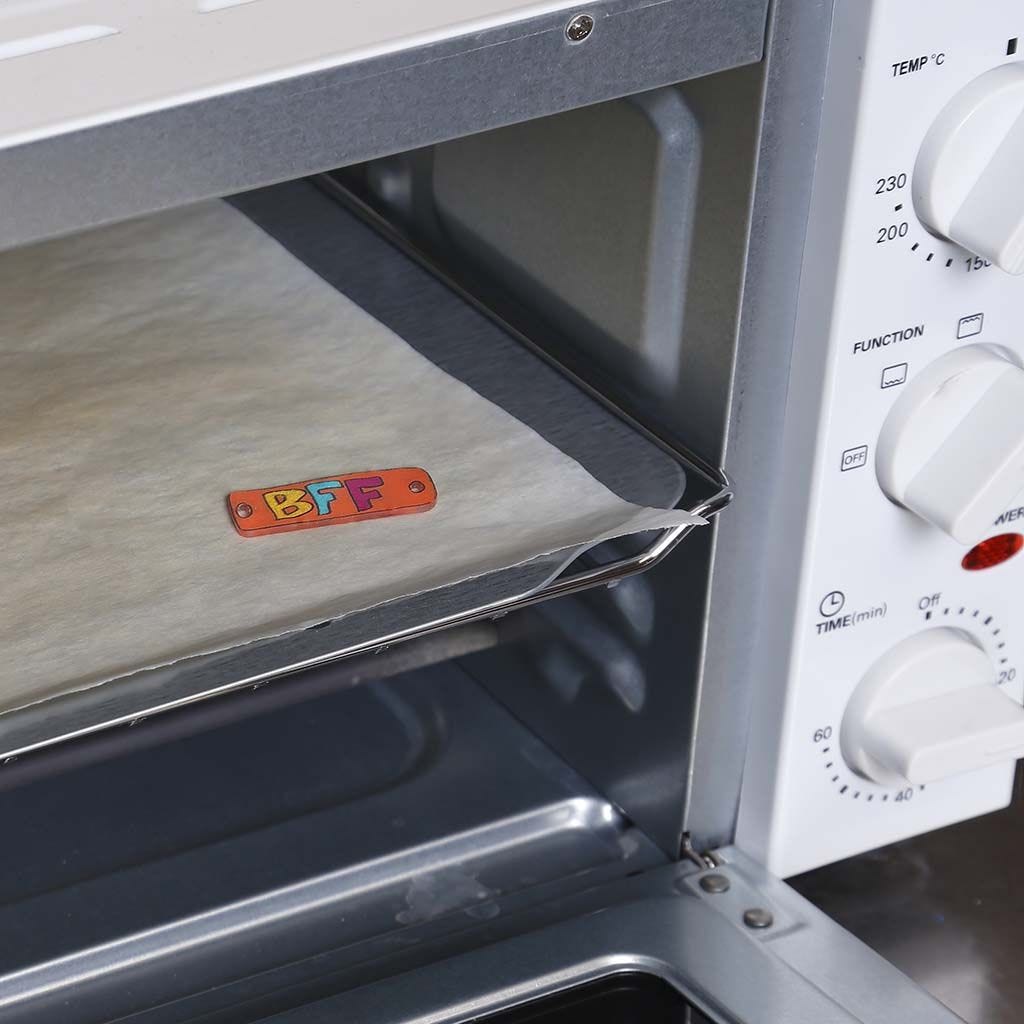 4
Shrink the pendant at 170°C in a household oven. During the process, the pendant curls up. When it is approx. 40% of the original size, it straightens out again and the shrinking is complete. (Keep an eye on it through the oven door).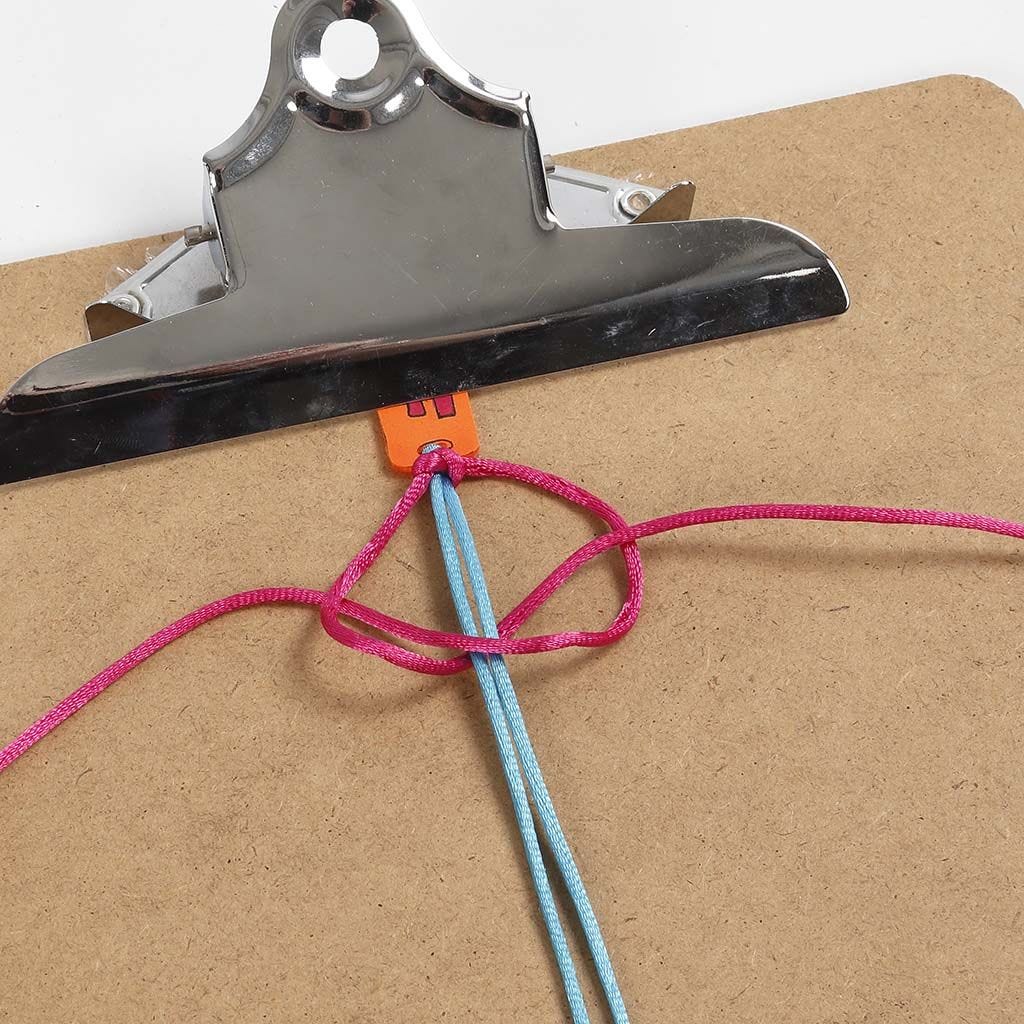 5
Cut 2 x 1 m and 2 x 30 cm pieces of satin cord. (You may use a different colour for each length). Feed one of the short cords through one of the pendant's two holes, arranging it in a doubled-over fashion. Secure the pendant on a clip board. Braid around the doubled-over cord with one of the long cords.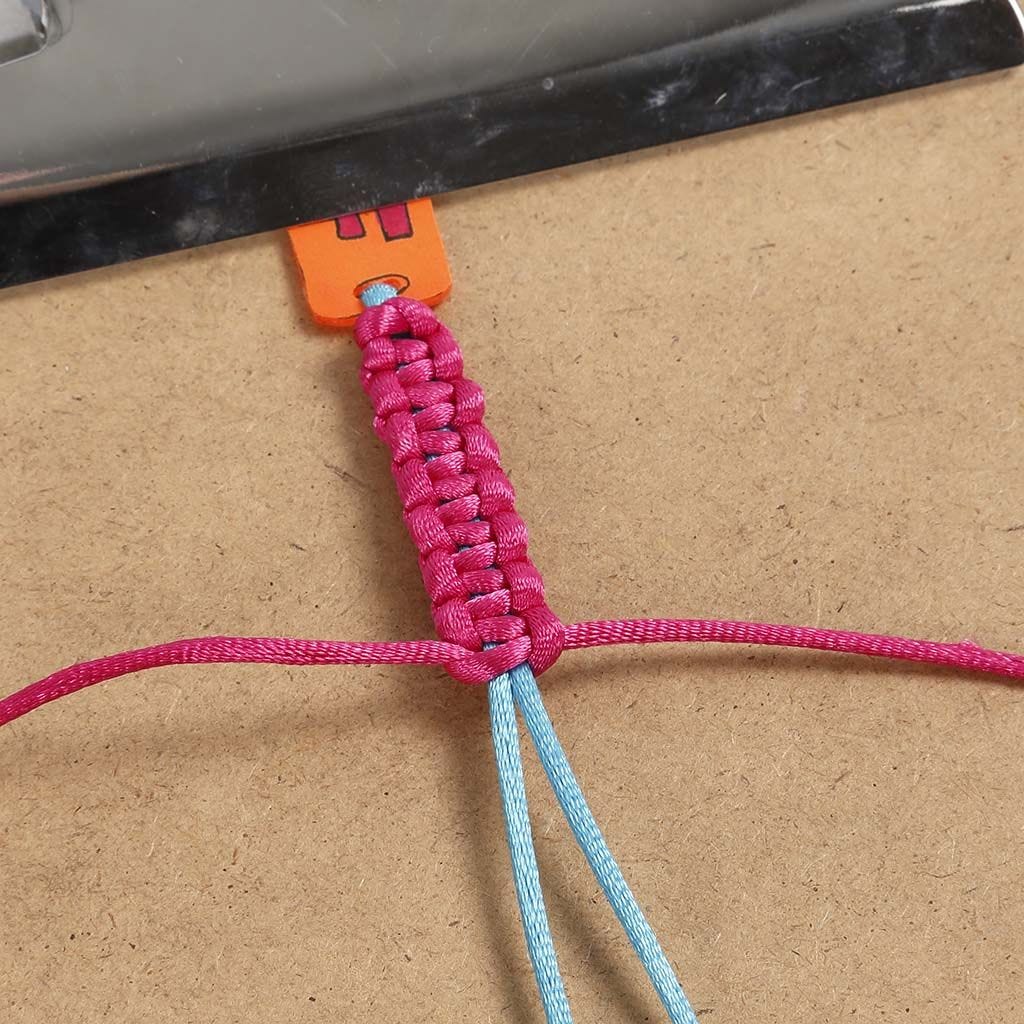 6
Braid until the desired length from the pendant's eyelet; here approx. 5cm. (See idea No. 12499 on our jewellery school for help with this technique).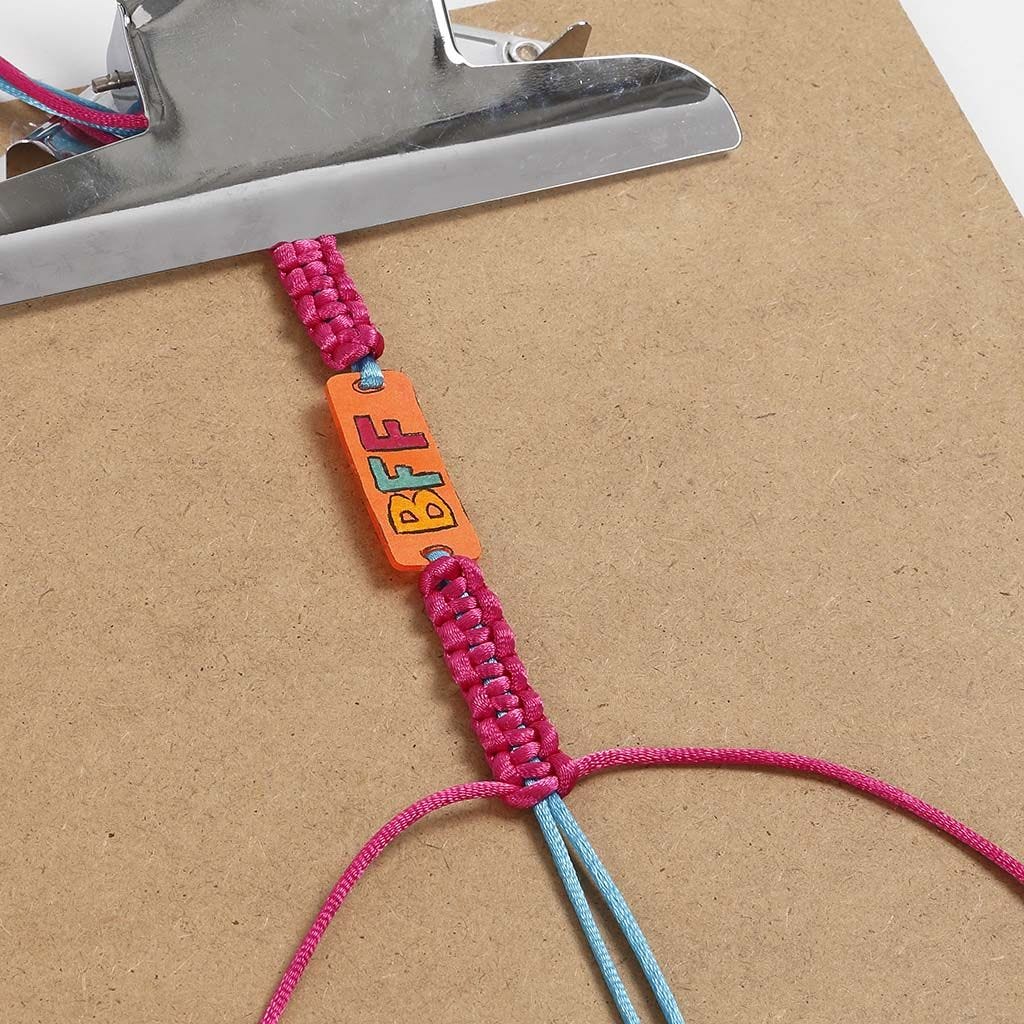 7
Turn the pendant the other way round. Feed the other short cord through the eyelet. Repeat the braiding around the doubled-over cord with the second long cord until the same length is reached.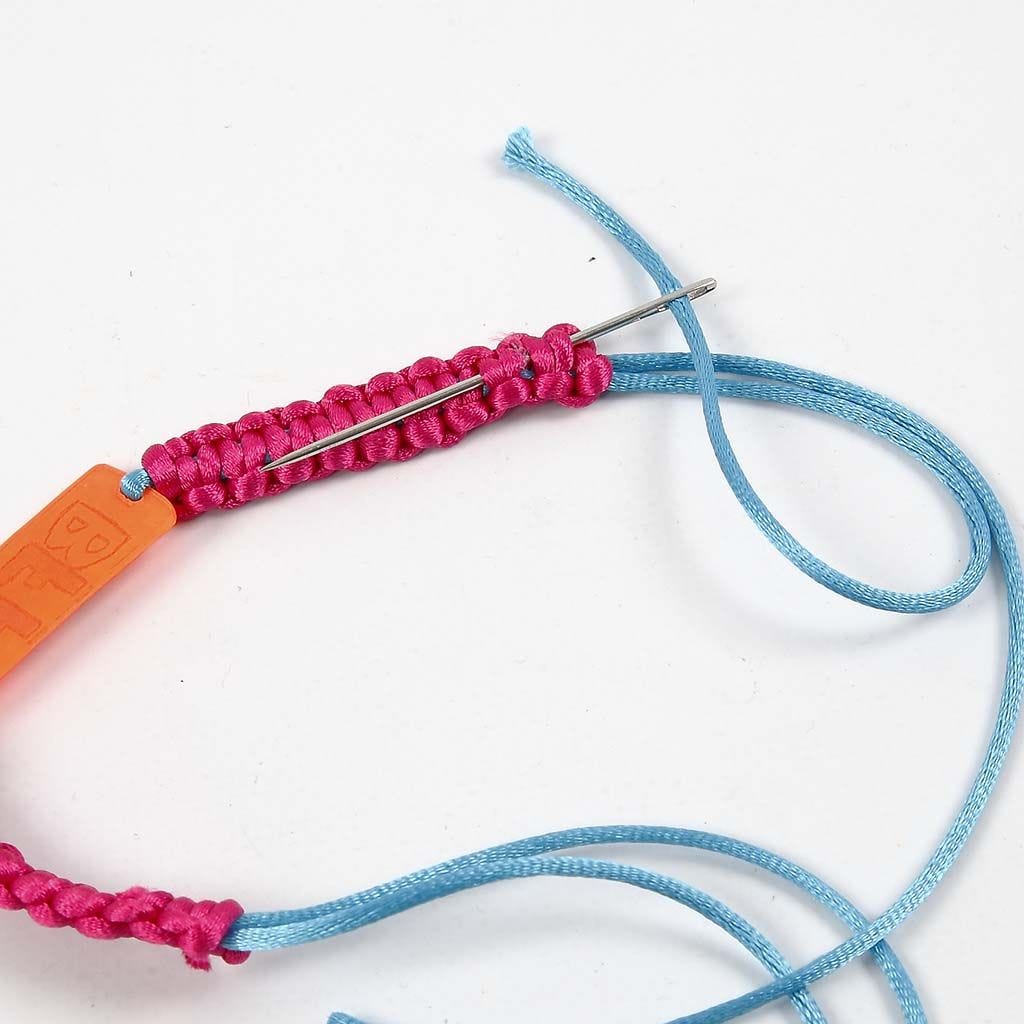 8
Secure one of the two cords on each side underneath the braided section using a cross stitch needle.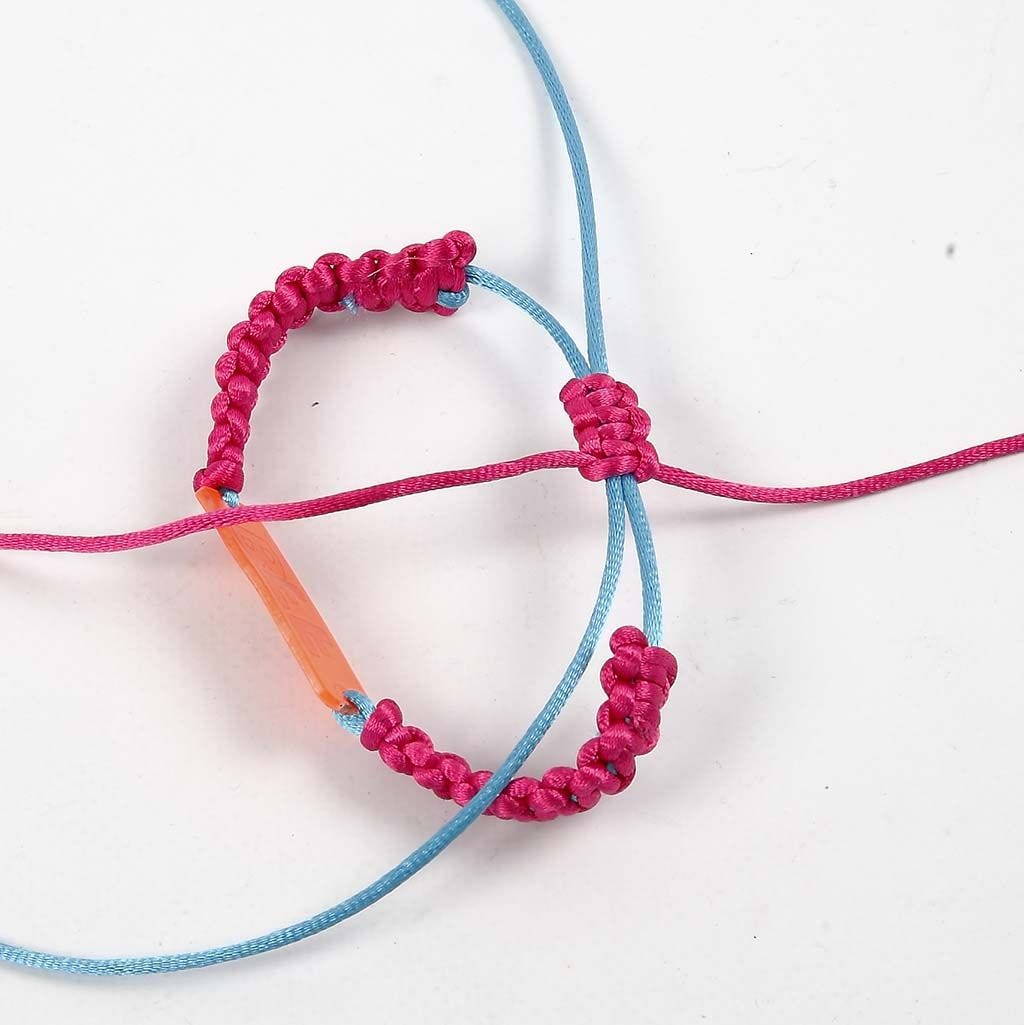 9
Finish: Arrange the cords in parallel and braid an extra piece of cord over the middle cords.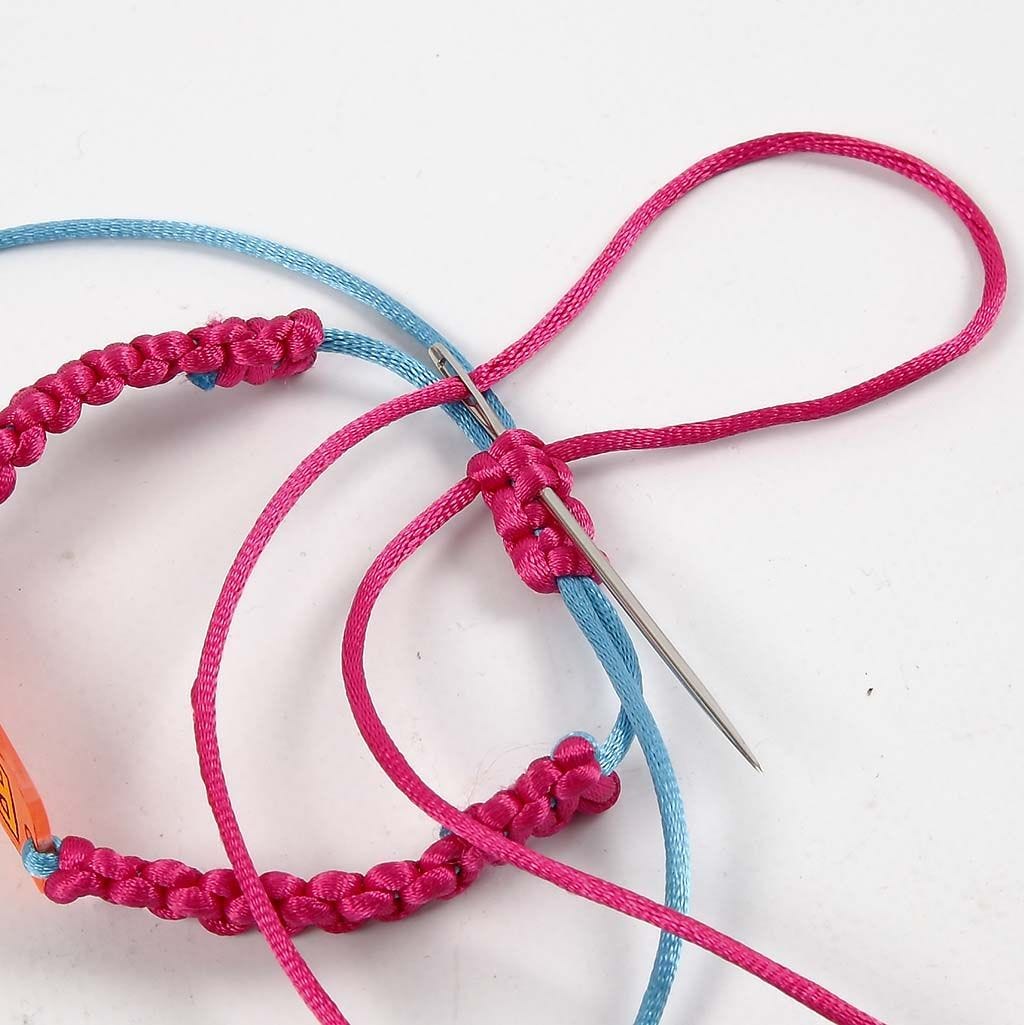 10
Secure the ends of the extra piece of cord - used for the finishing section - underneath the finished braided section using a cross stitch needle.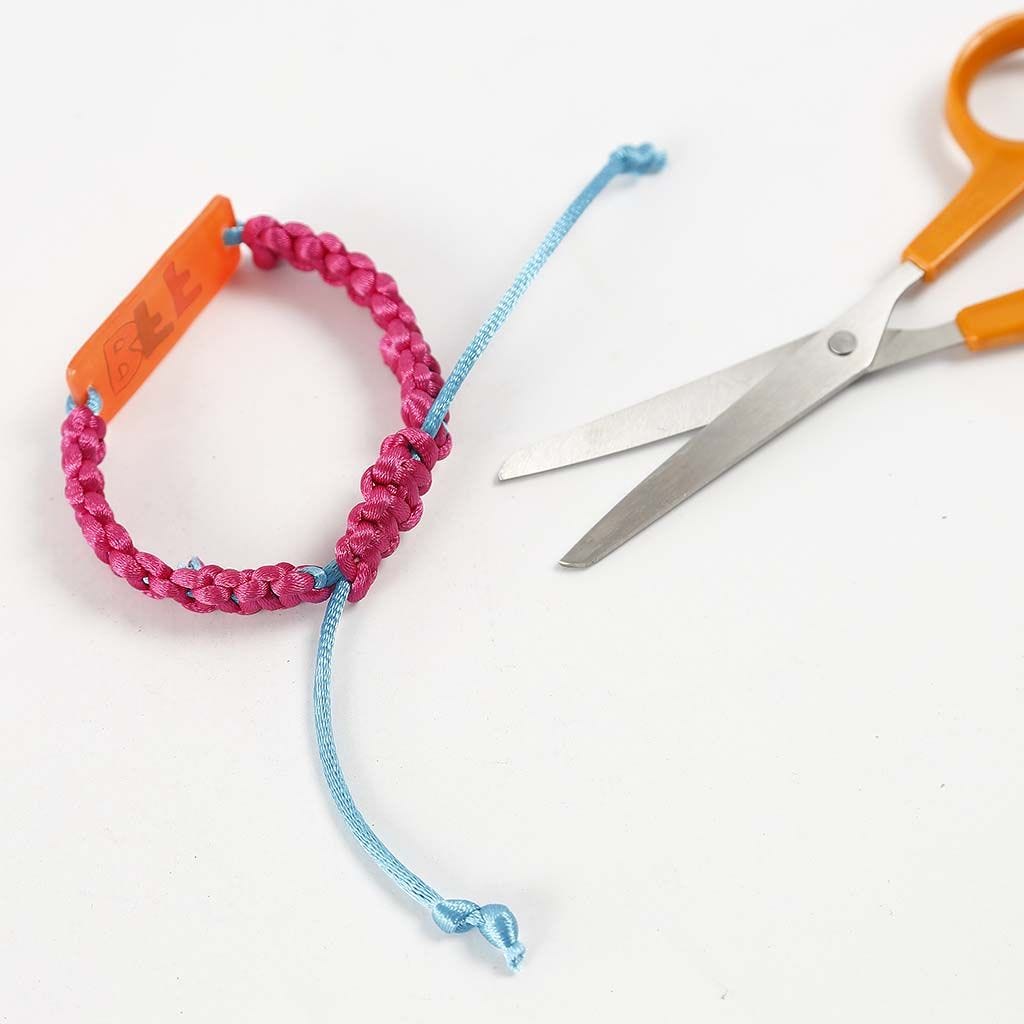 11
Trim the ends and tie a knot.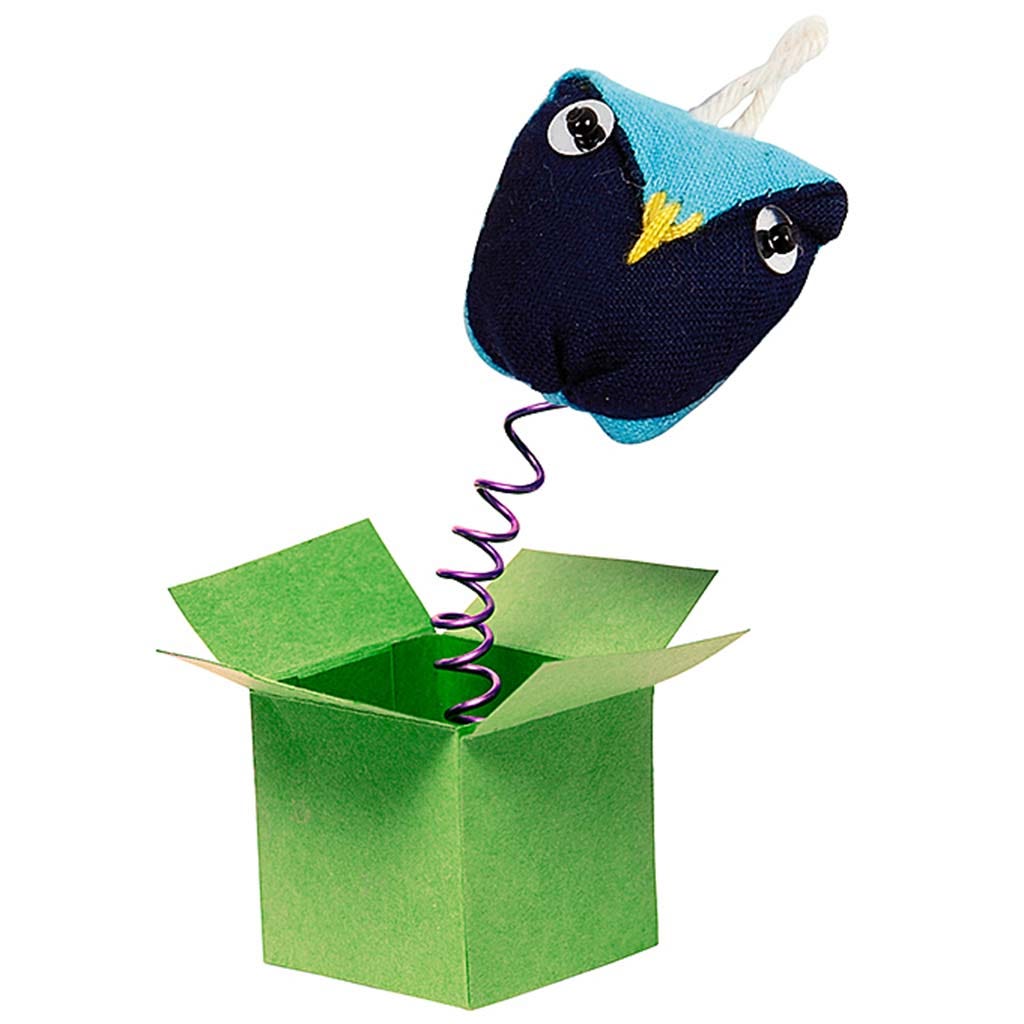 Numbers-wise
Logical-mathematical intelligence. Enhanced by activities in which children must use their abilities to use mathematics in practice (but also when playing with number theory, equations, geometry, topology).