A braided Bracelet or Ankle Chain with Sea Shells
A braided Bracelet or Ankle Chain with Sea Shells
Make your very own braided bracelet with sea shells. This piece of jewellery may also be used as an ankle chain. How to do it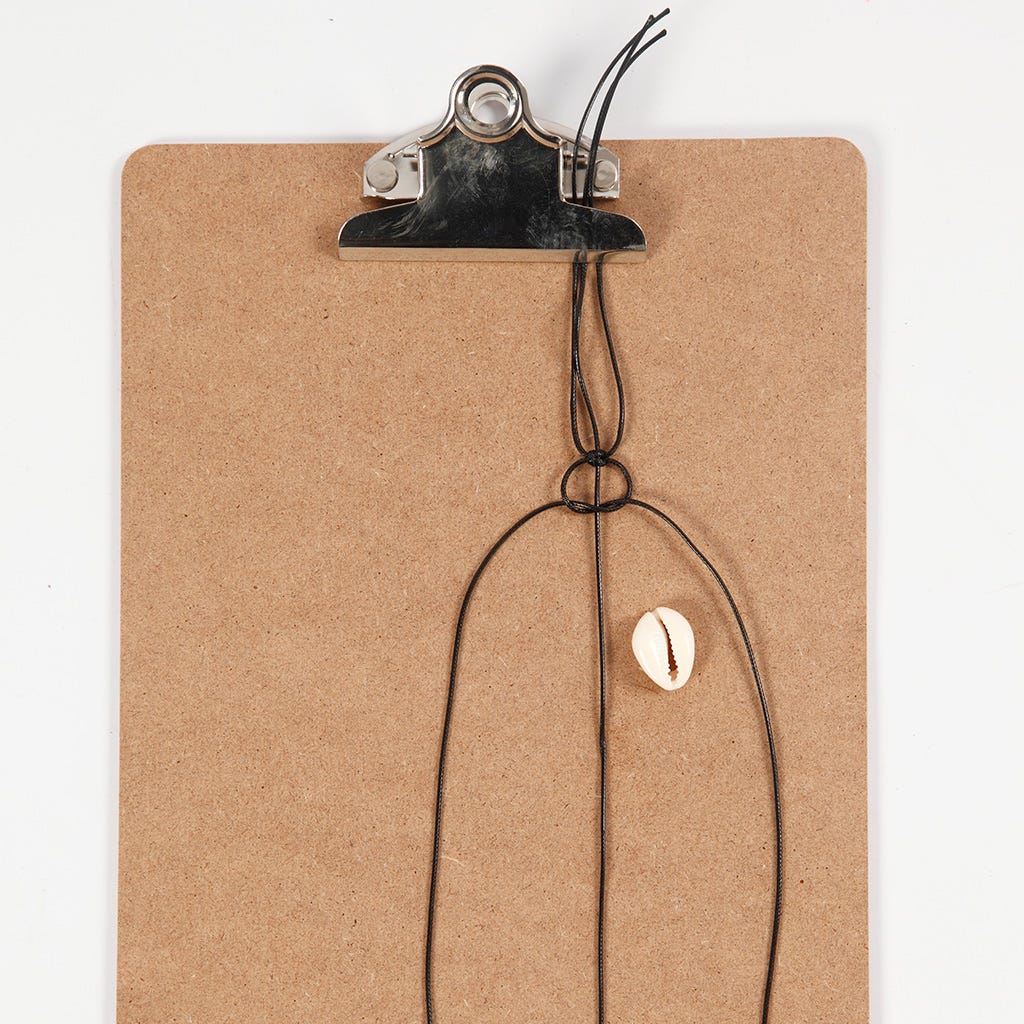 1
Cut a 30 cm and two 65 cm pieces of macramé cord. Attach all three cords onto a clip board, placing the short cord in the middle. Start by making three braided knots around the middle cord using the two long cords.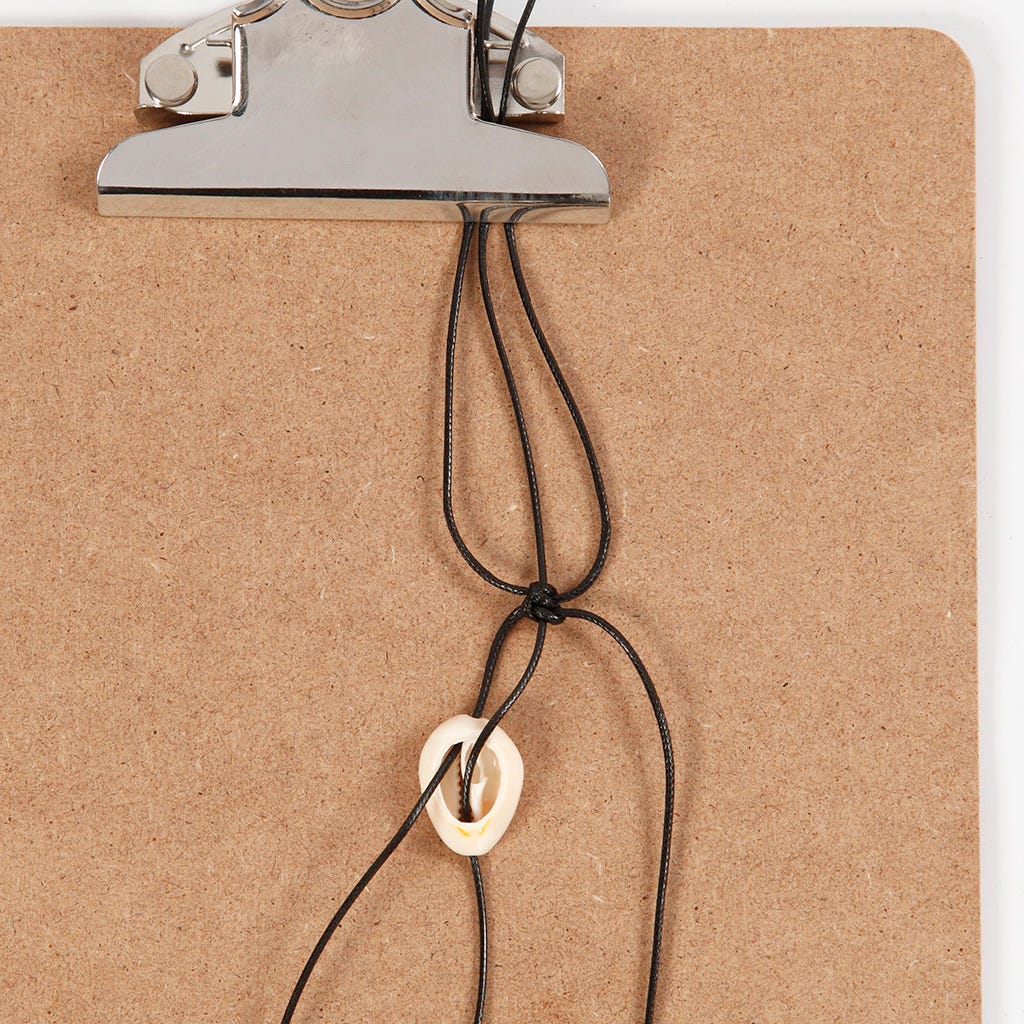 2
Thread on a sea shell as shown in the picture.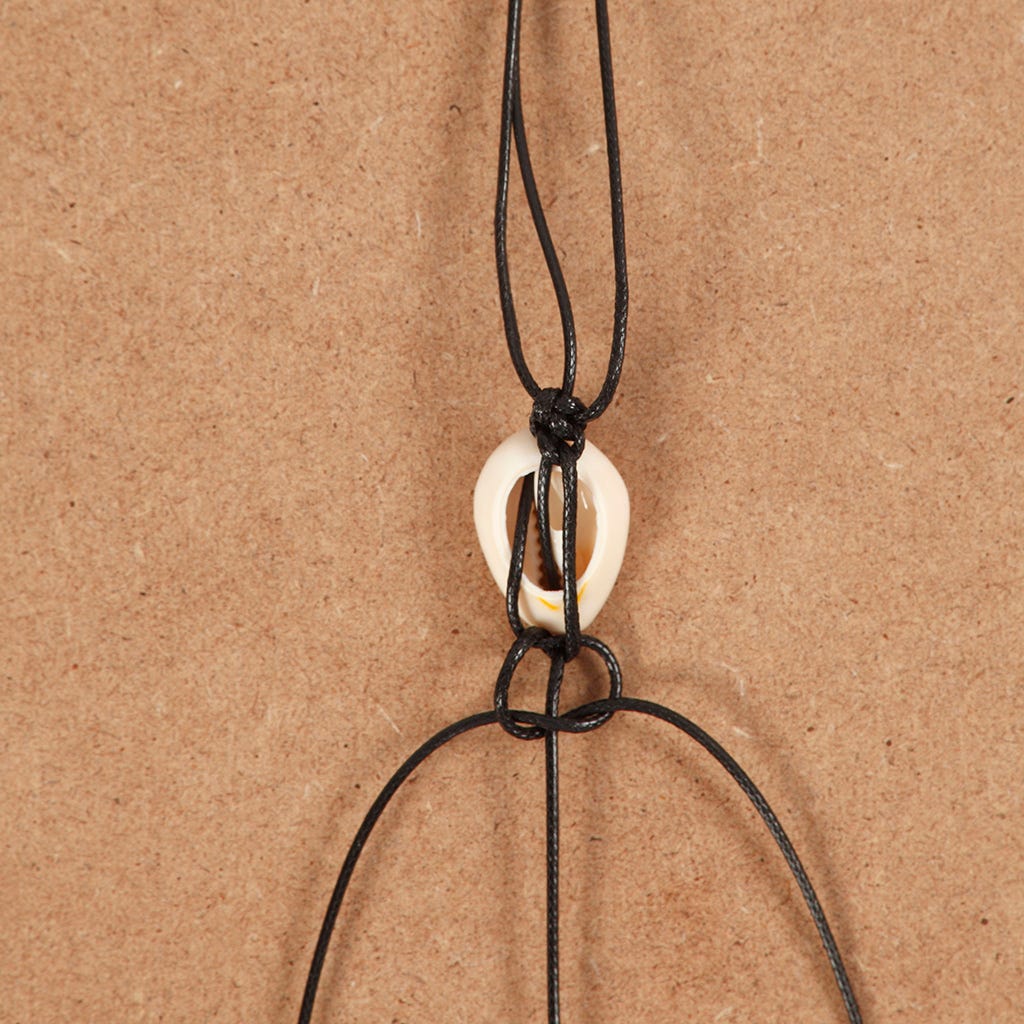 3
Make two braided knots between each sea shell.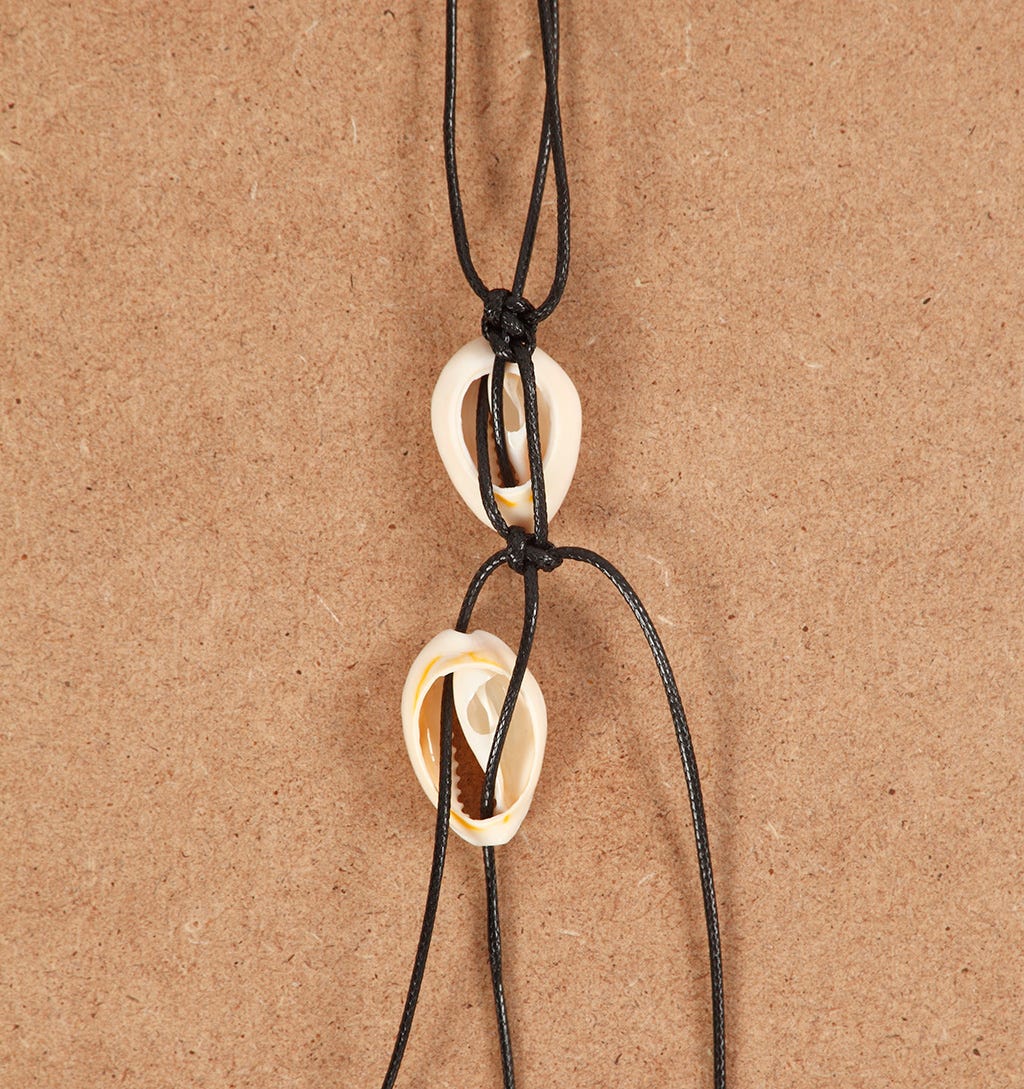 4
Place the next sea shell as shown in the picture.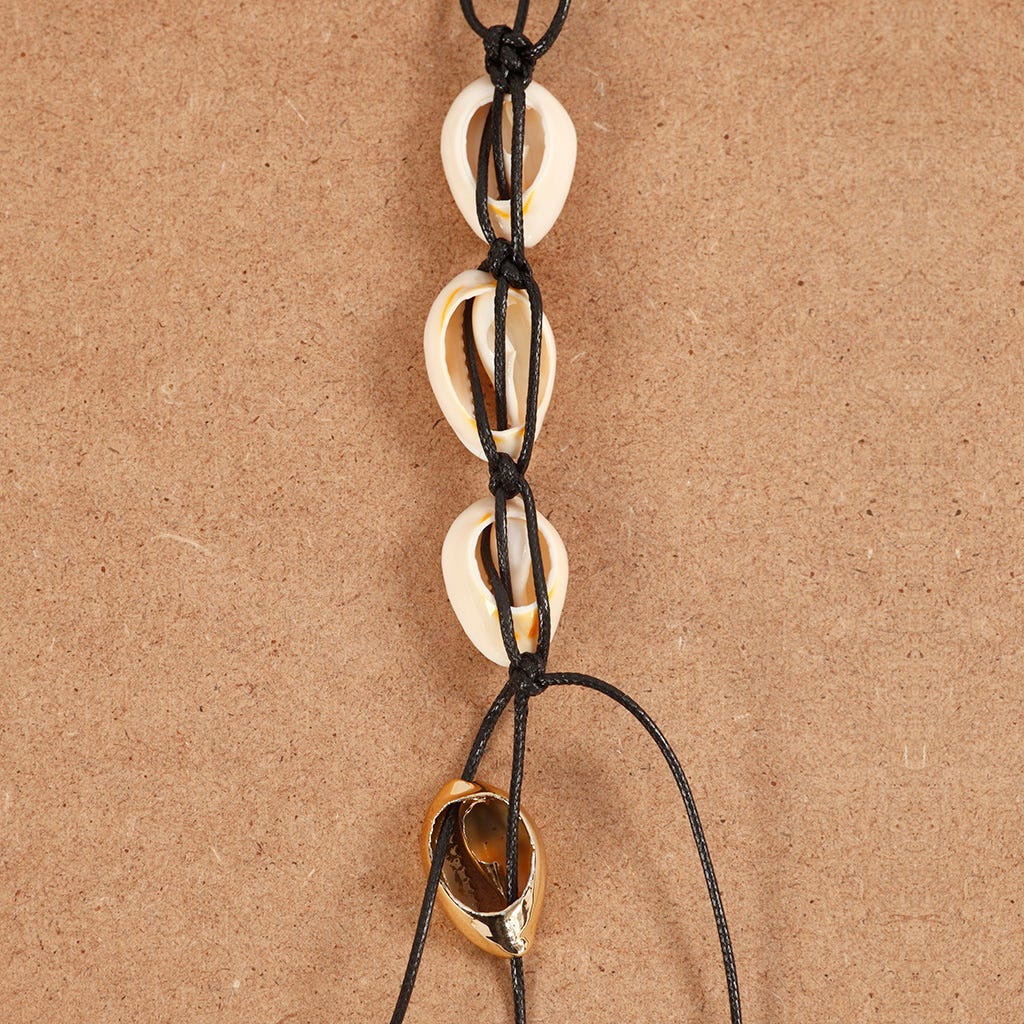 5
The number of shells depends on the length of the bracelet/ankle chain.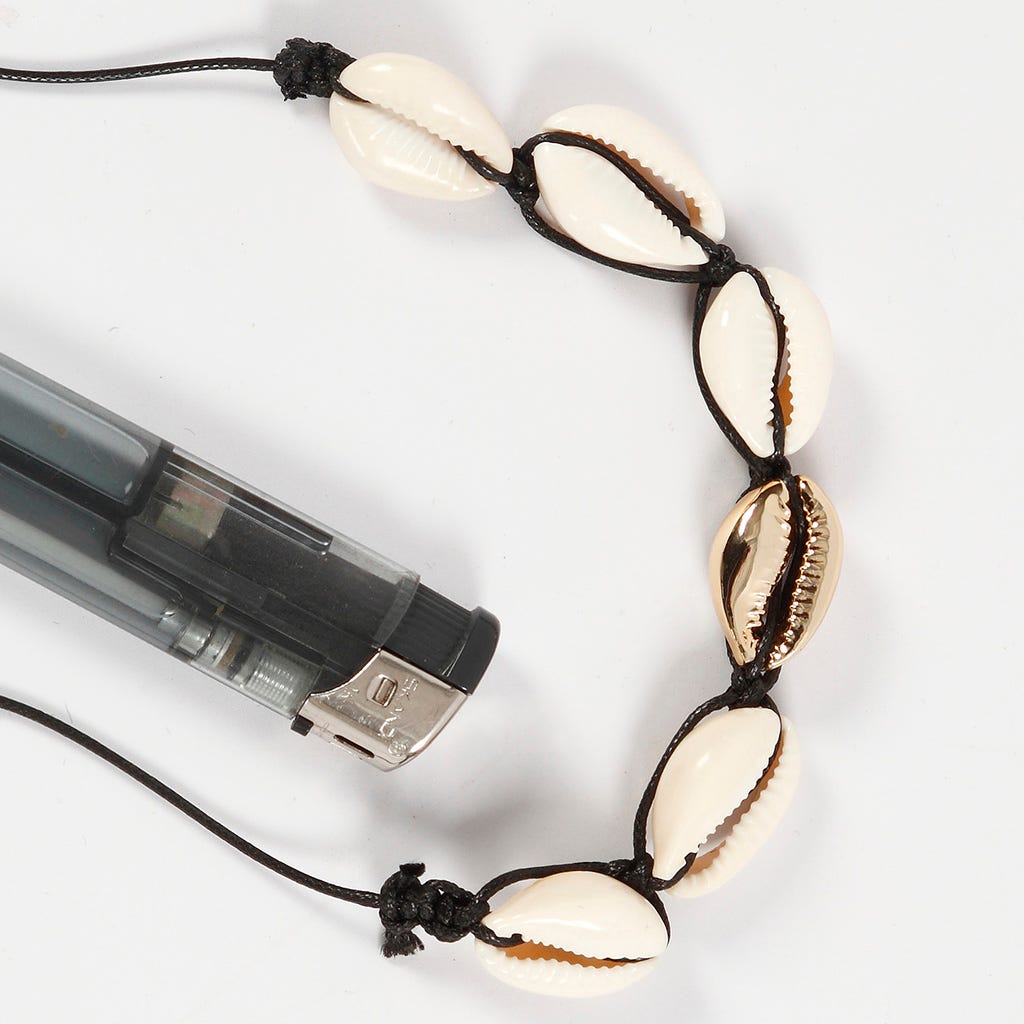 6
Finish with three braided knots. Cut off the ends of the two cords and lightly melt both ends.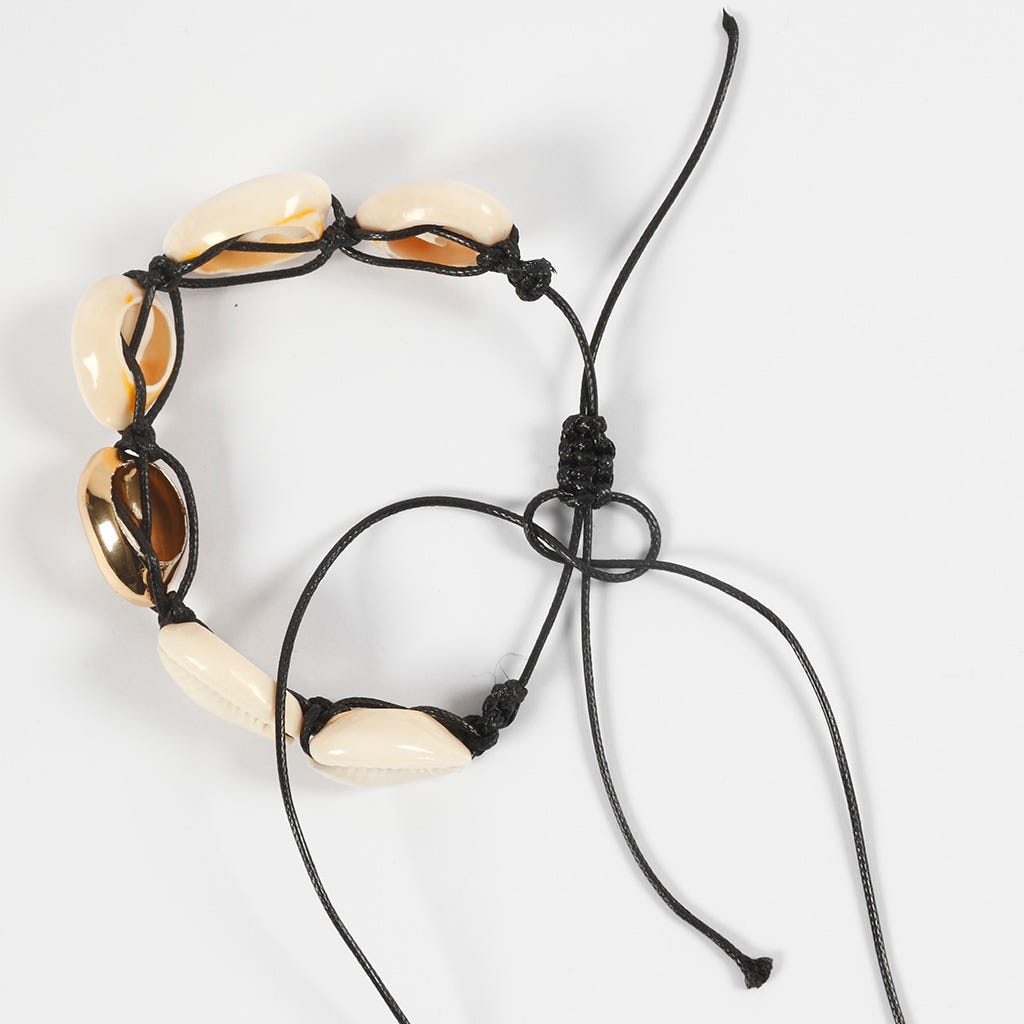 7
Cut a new approx. 30 cm piece of cord. Place the two ends of the bracelet parallel and braid around these with the new piece of cord. Finish with a knot.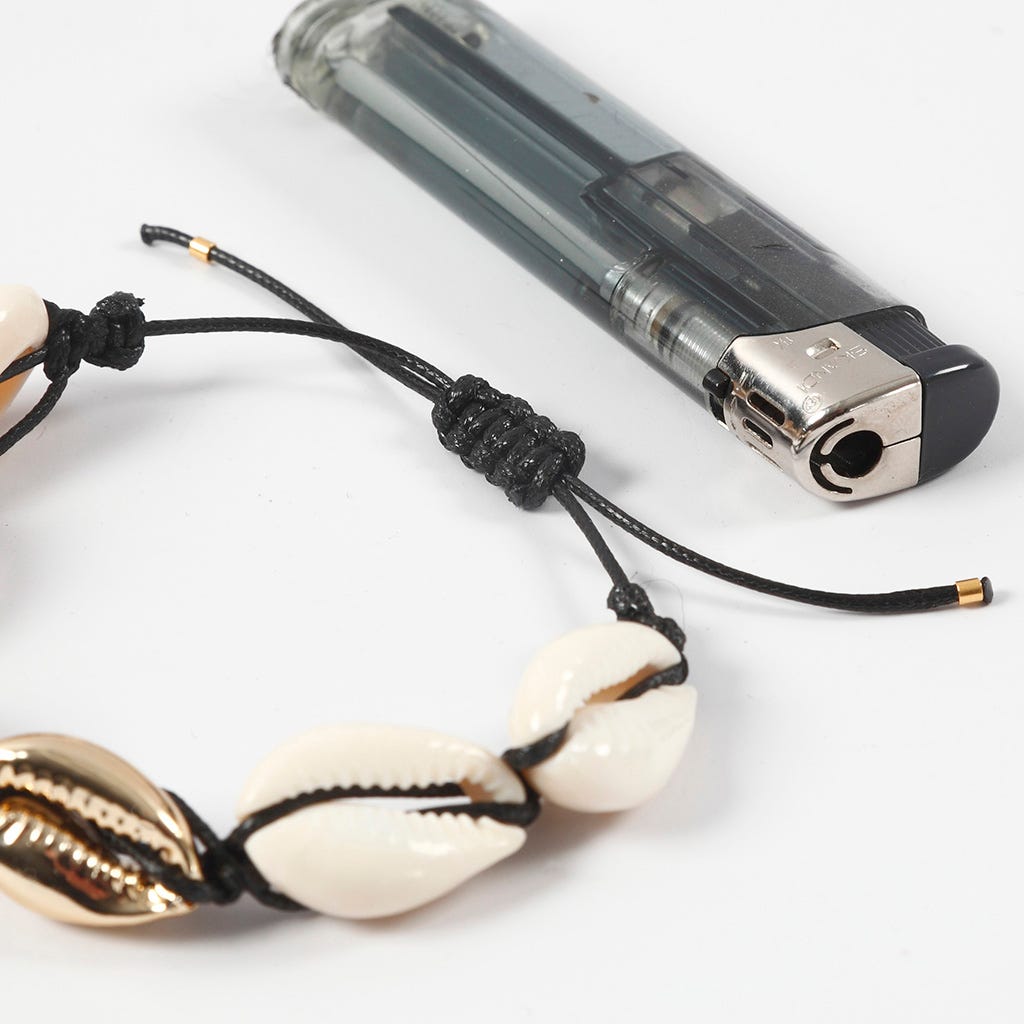 8
Cut off the excess cord and melt the cord ends lightly with a lighter.