A Braided Bracelet made from Leather Cord and Faceted Beads
A Braided Bracelet made from Leather Cord and Faceted Beads
This bracelet is made by threading faceted beads onto a piece of WildFire jewellery wire and then braid the wire around a doubled-over piece of leather cord. Attach a crystal button to one end of the finished bracelet as a fastener. How to do it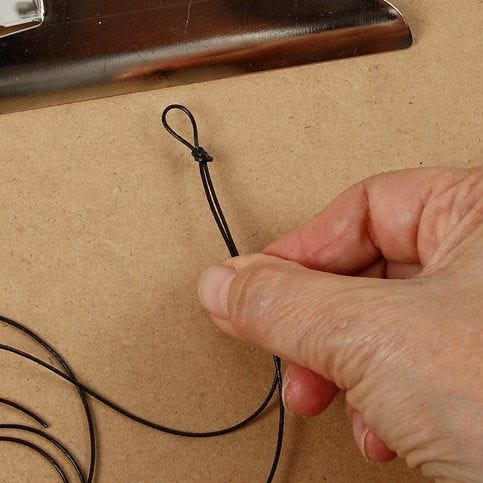 1.
Cut an approx. 60cm piece of 1mm diameter leather cord. Double over the leather cord. Make a loop at one end which fits the crystal button (fastener) and attach the doubled-over loop end onto a clip board.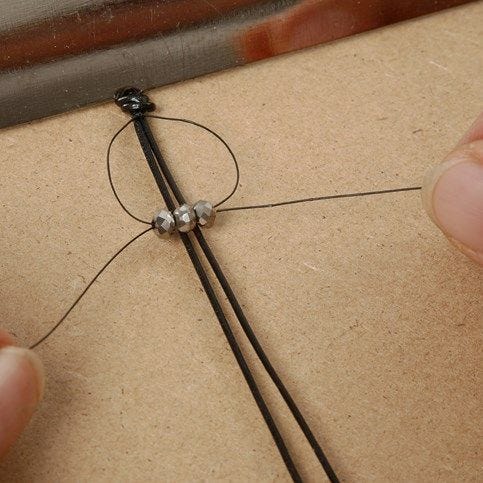 2.
Cut a 150cm piece of jewellery wire. Tie the jewellery wire around the doubled over leather cord; making sure that there are two equal length ends on either side of the doubled over cord in the middle. Feed each wire end through three faceted beads and place the three beads between the two horizontal leather cords. Thread the jewellery wire underneath each leather cord and then up – ready for making another row with faceted beads.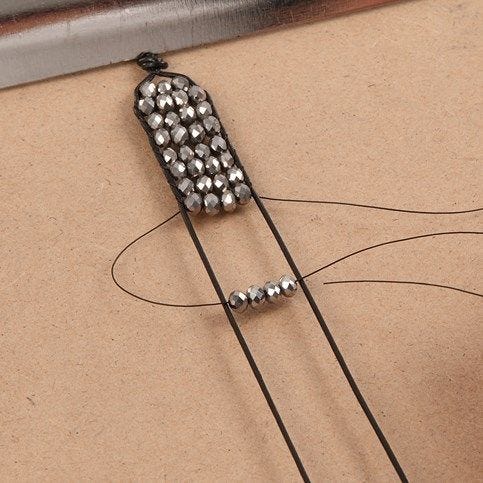 3.
Now use four faceted beads per row until the desired length is reached.
4.
NB: The process will be easier when using two beading needles, however, this is not necessary.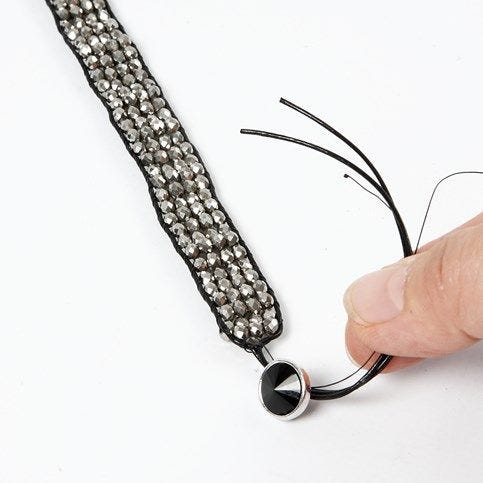 5.
Finish the bracelet with three faceted beads in the last row. Tie the two jewellery wire ends around the leather cords. Now thread the crystal button through all four wire/cord ends and assemble them in a knot. Cut off the jewellery wire ends as closely to the knot as possible. Cut off the leather cord ends approx. 1.5cm from here.
Copyright © 2013-present Magento, Inc. All rights reserved.