A braided Bracelet from Macramé Cord with a Click Fastener
A braided Bracelet from Macramé Cord with a Click Fastener
This bracelet is braided from macramé cord. The fastener is a two-part fastener; one for each end. The cord ends are secured with textile glue.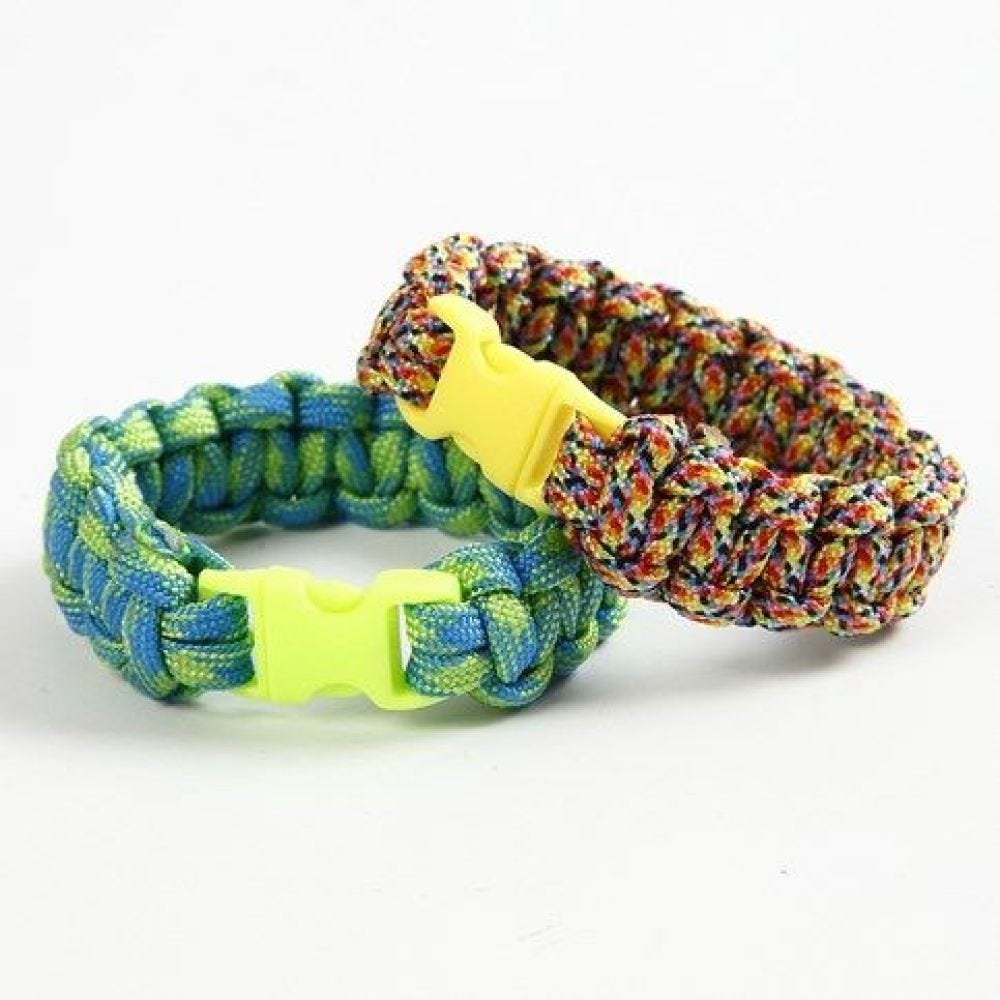 How to do it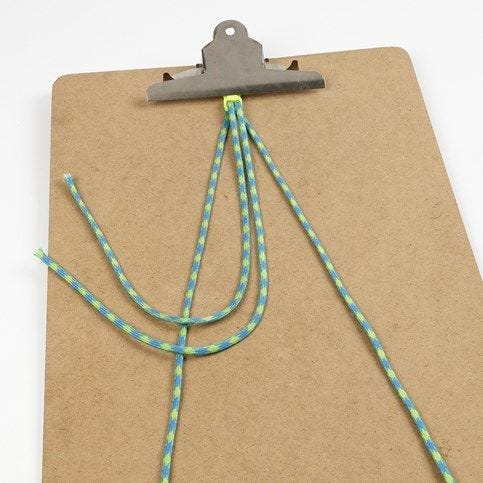 1.
Use two 130cm pieces of macramé cord for the bracelet. Thread the cords through the hole on one part of the two-part click fastener. Attach this onto a clip board. NB: Arrange the two cords at the top (in the middle) so that they are approx. 30cm long.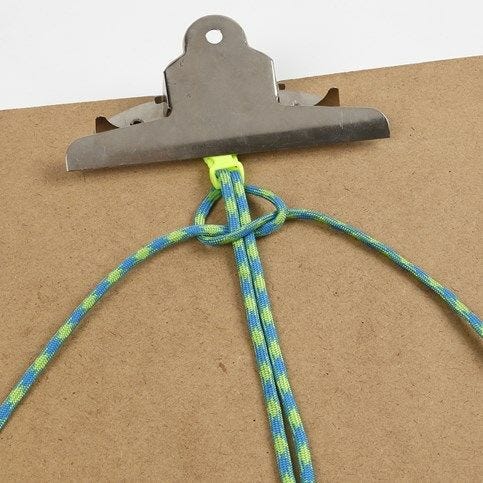 2.
Make the first braiding as shown.
3.
Make the second braiding the same way – only opposite.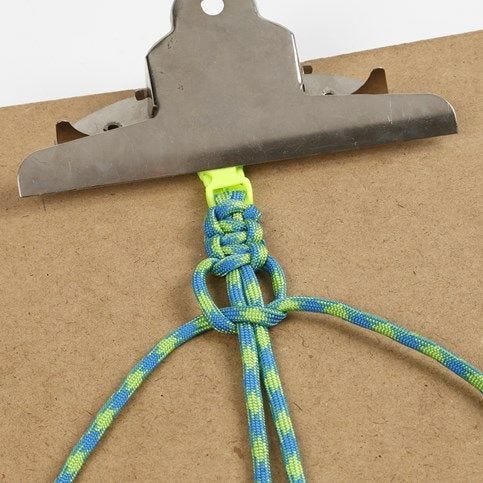 4.
Continue to braid – alternately from each side until the desired length is reached.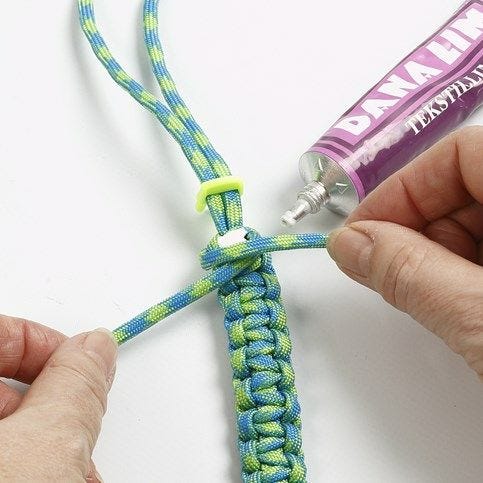 5.
Secure the two outer cords at each side using textile glue. Thread the two middle cords through the other part of the two-part click fasterner.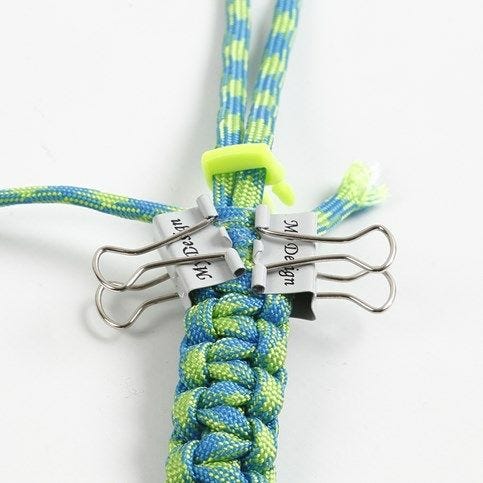 6.
Attach a binder clip to each side whilst the glue is drying. Now trim the two cords.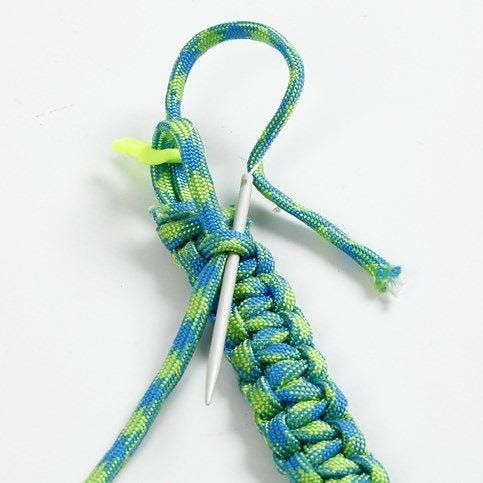 7.
Pull the two cords backwards and secure them underneath the braiding on the back as shown. Use a pointed object to help the procedure; e.g. a yarn needle, a brush handle etc.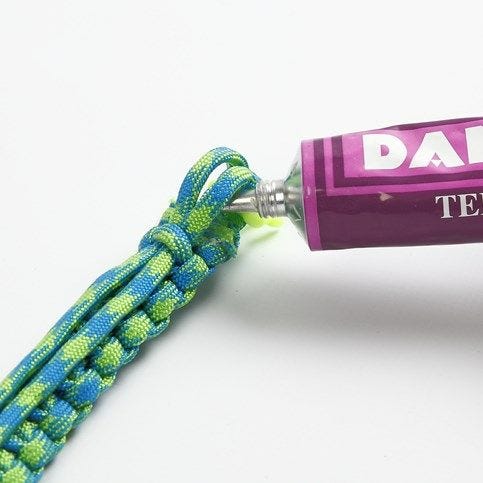 8.
Apply a blob of textile glue prior to pulling the cords taut and trimming. Attach the binder clips from previously and leave to dry.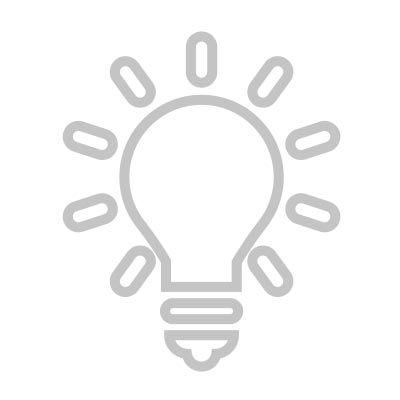 A TIP!
Instead of using textile glue, the cord ends may be secured by melting under a flame (with a lighter). However, this is not recommended for children.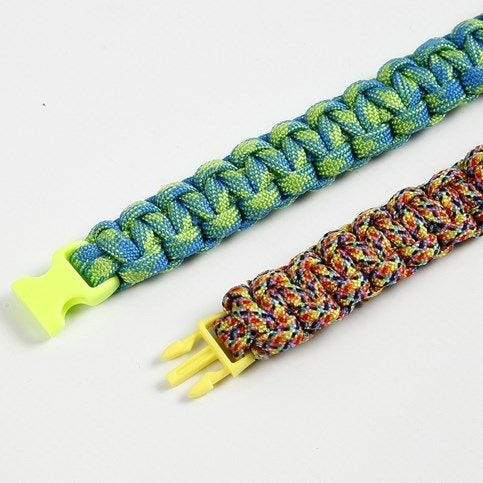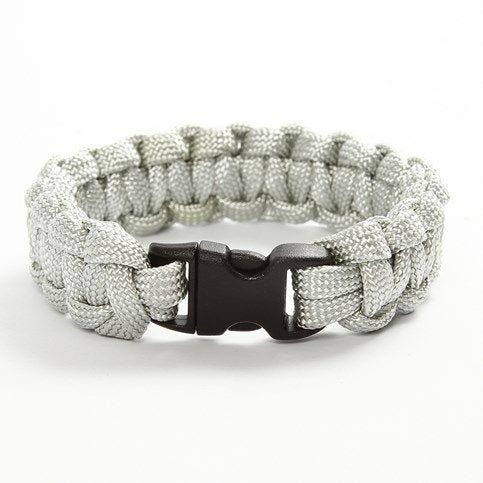 I'm shopping as
b2c incl. tax
b2b excl. tax
b2g excl. tax
Go back
I'm shopping as
Continue as guest
Copyright © 2013-present Magento, Inc. All rights reserved.