A Bracelet with Rocaille Seed Beads, Faceted Beads and Tassels
A Bracelet with Rocaille Seed Beads, Faceted Beads and Tassels
Bracelets are made from a mix of rocaille seed beads and faceted beads threaded onto a piece of beading wire. Tassels made from mercerised cotton yarn are attached for further decoration. The fastener is a lobster claw clasp, decorated with a pendant. How to do it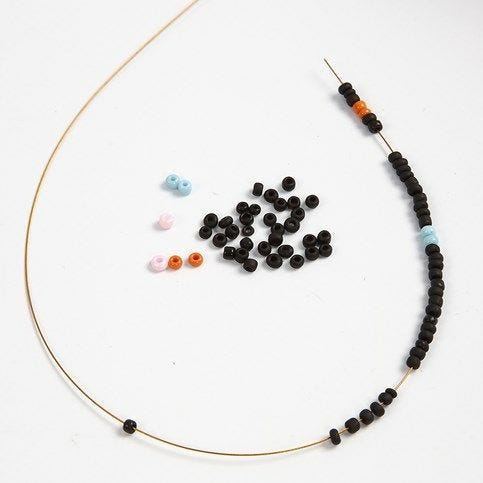 1.
Thread rocaille seed beads and faceted beads onto a piece (35 cm long in this example) of beading wire according to your taste.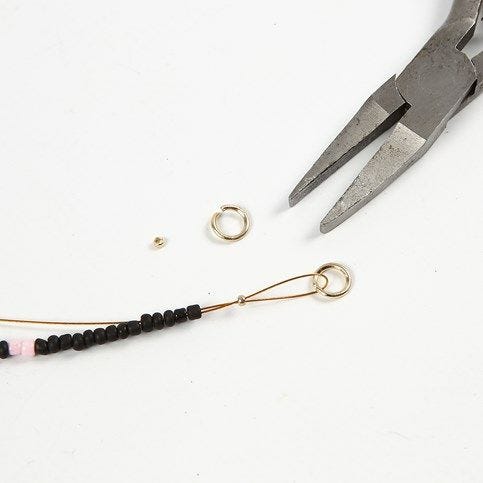 2.
Thread a small crimp bead onto the beading wire. Feed the beading wire around a round jump ring and then through the crimp bead. Tighten – close to the round jump ring – and squeeze the crimp bead with flat nose pliers to keep it in place.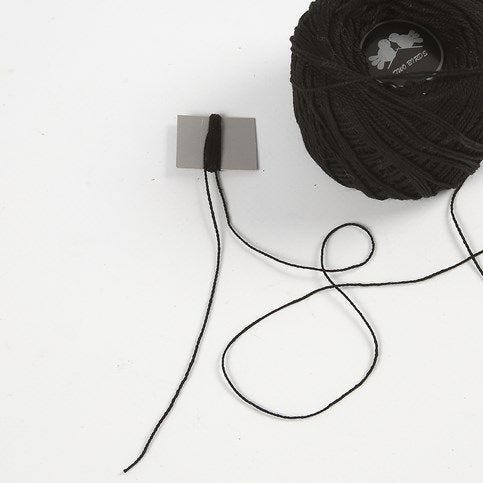 3.
A tassel: Wrap mercerised cotton yarn several times around a piece of card measuring approx. 2 cm.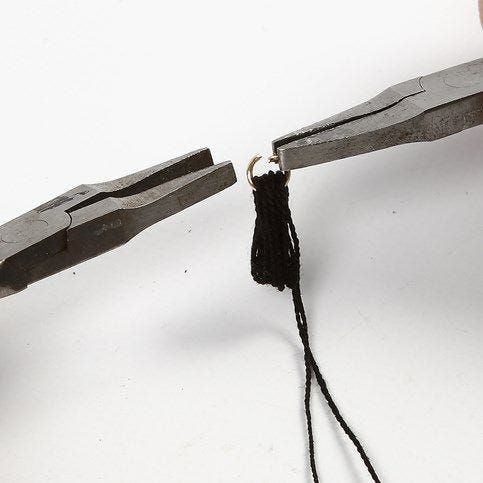 4.
Remove the yarn from the piece of card and attach to an opened round jump ring which is then closed using two pliers.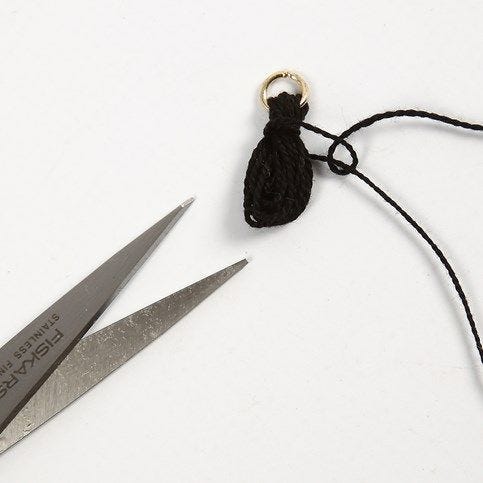 5.
Wrap one of the long ends around the bundle, close to the round jump ring. Now tie it to the other end with a couple of knots. Trim the two ends at the same length as the bundle and cut it open to make a tassel.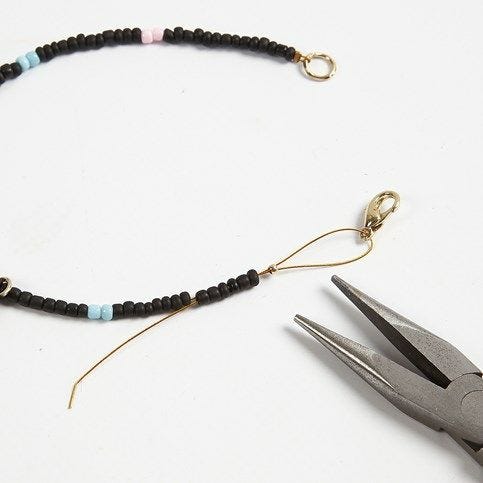 6.
Attach the tassel onto the bracelet before closing the bracelet. Finish by threading a crimp bead onto the wire and a lobster claw clasp (same procedure as in step 2). Tighten the wire so the the beads are closed and squeeze the crimp bead flat.
7.
As an extension and as extra decoration, make a small chain from round jump rings, by opening them, putting them together and closing them. Attach a small pendant to the outer round jump ring and attach the finished chain at the opposite end of the lobster claw clasp.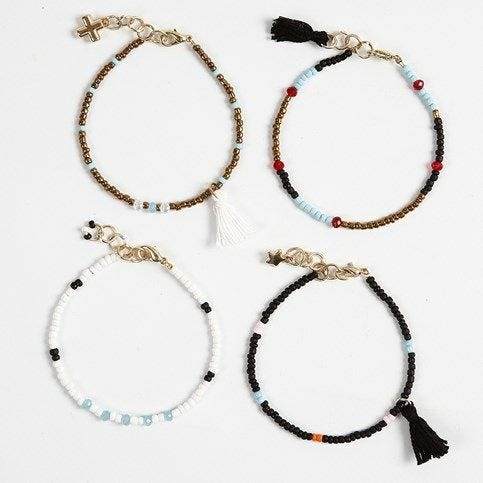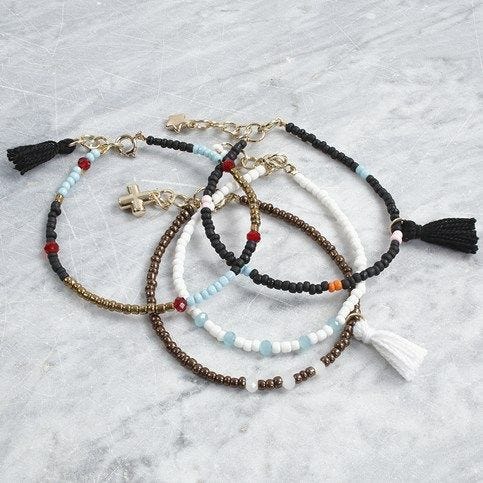 Copyright © 2013-present Magento, Inc. All rights reserved.