A Bracelet made from coloured elastic Beading Cord and (Letter) Beads
A Bracelet made from coloured elastic Beading Cord and (Letter) Beads
This bracelet is made from different plastic beads threaded onto coloured elastic beading cord. Some beads have printed letters and numbers and some are shaped like sports balls.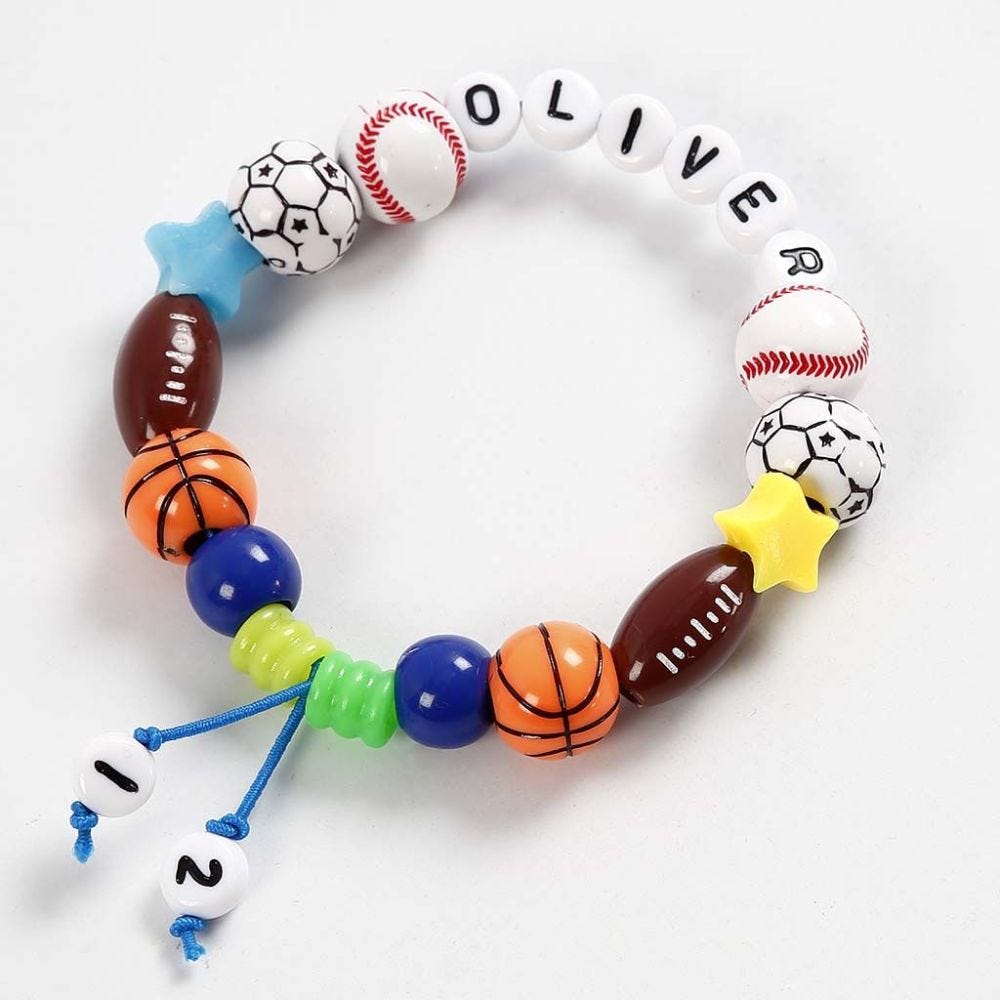 How to do it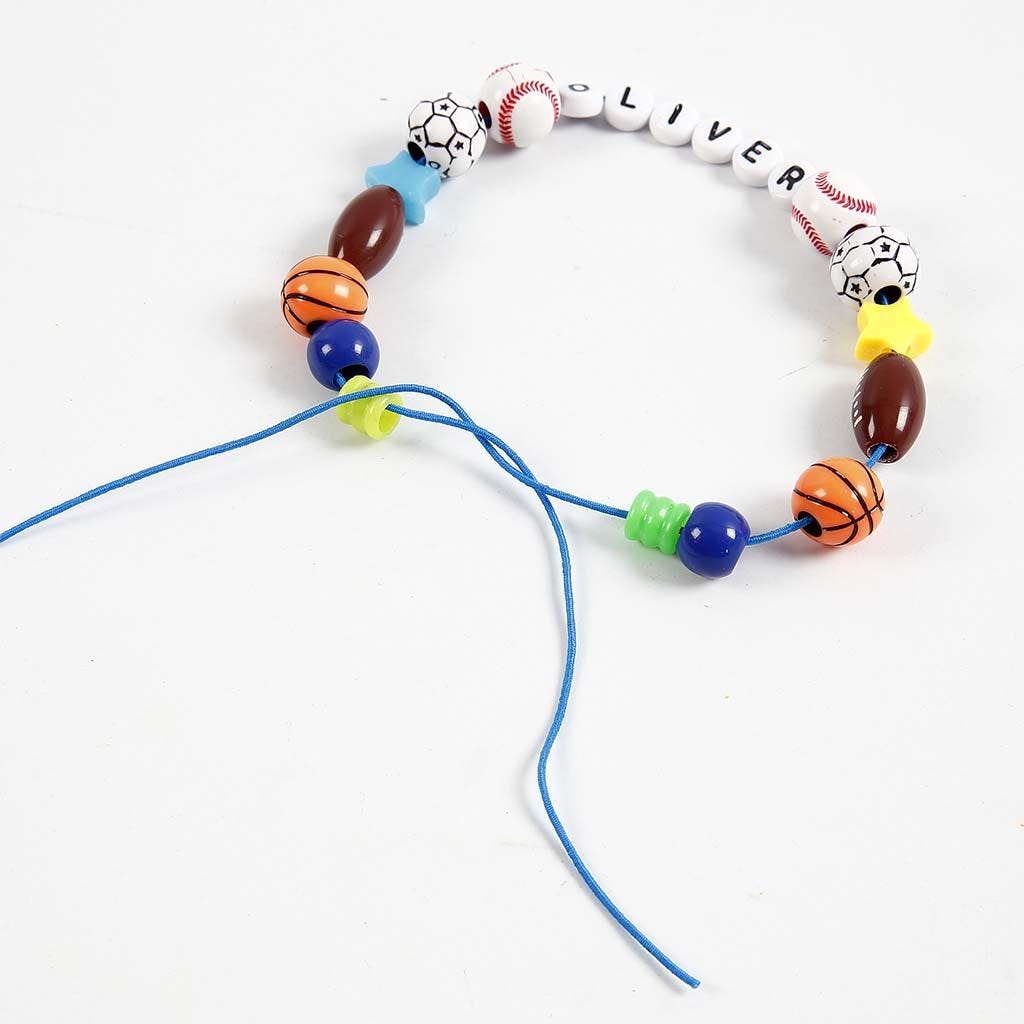 1
Cut a piece of elastic beading cord. Thread beads onto the beading cord. Tie a knot when the desired length is reached.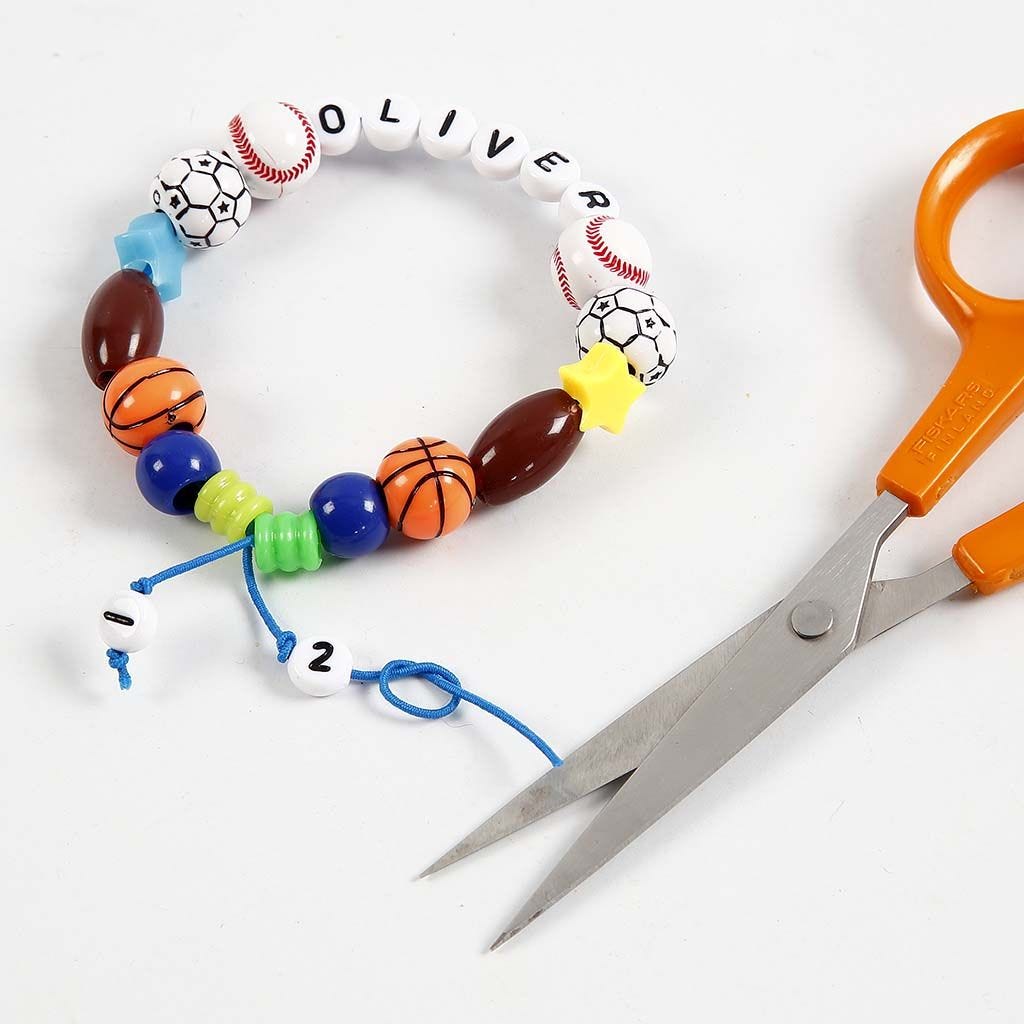 2
Tie a knot on both of the long ends approx. 12 mm from the knot. Thread a bead onto each end and finish with a knot. Trim.