A Bracelet made from a Metal Band stamped with a Text
A Bracelet made from a Metal Band stamped with a Text
This piece of jewellery is a flat metal band which is stamped with text using embossing stamps and tools from Impress Art. The metal band is then bent into shape. How to do it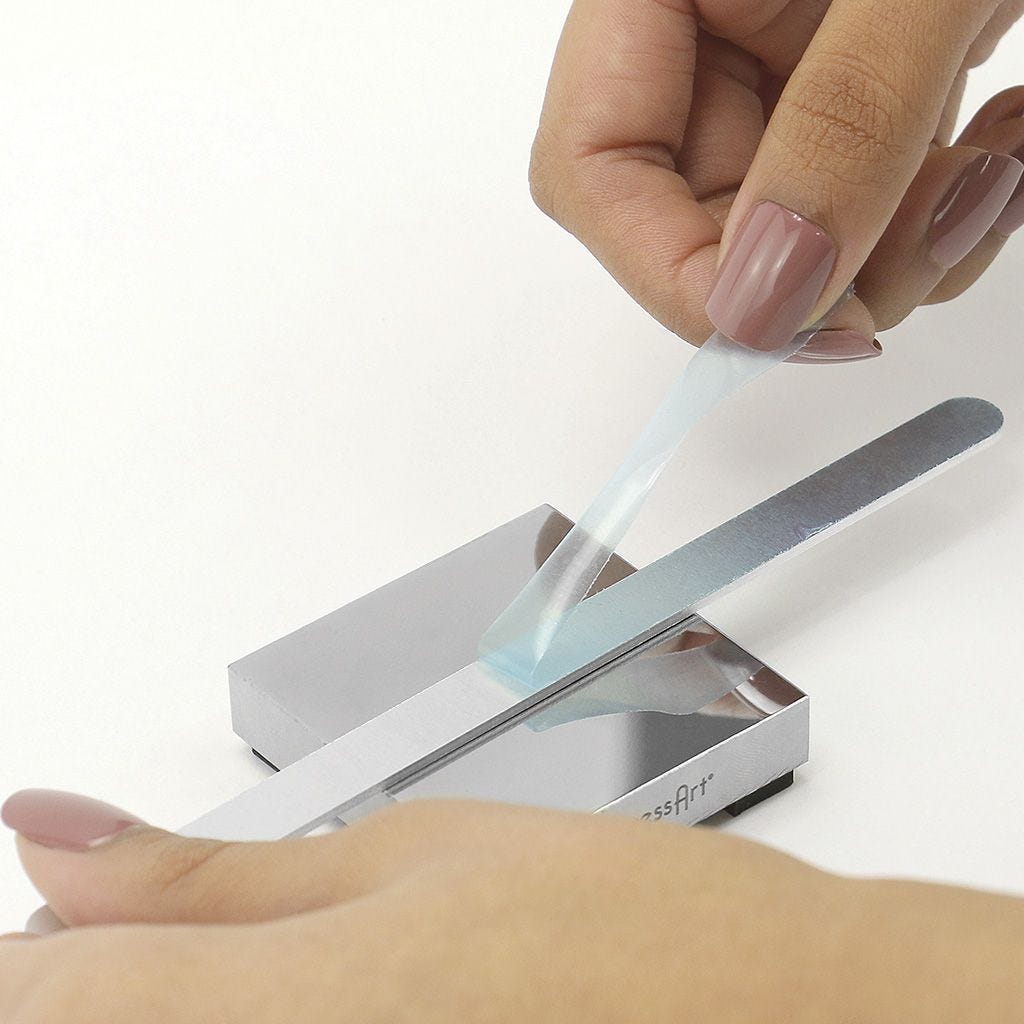 1
Remove the plastic covering from one side of the metal band.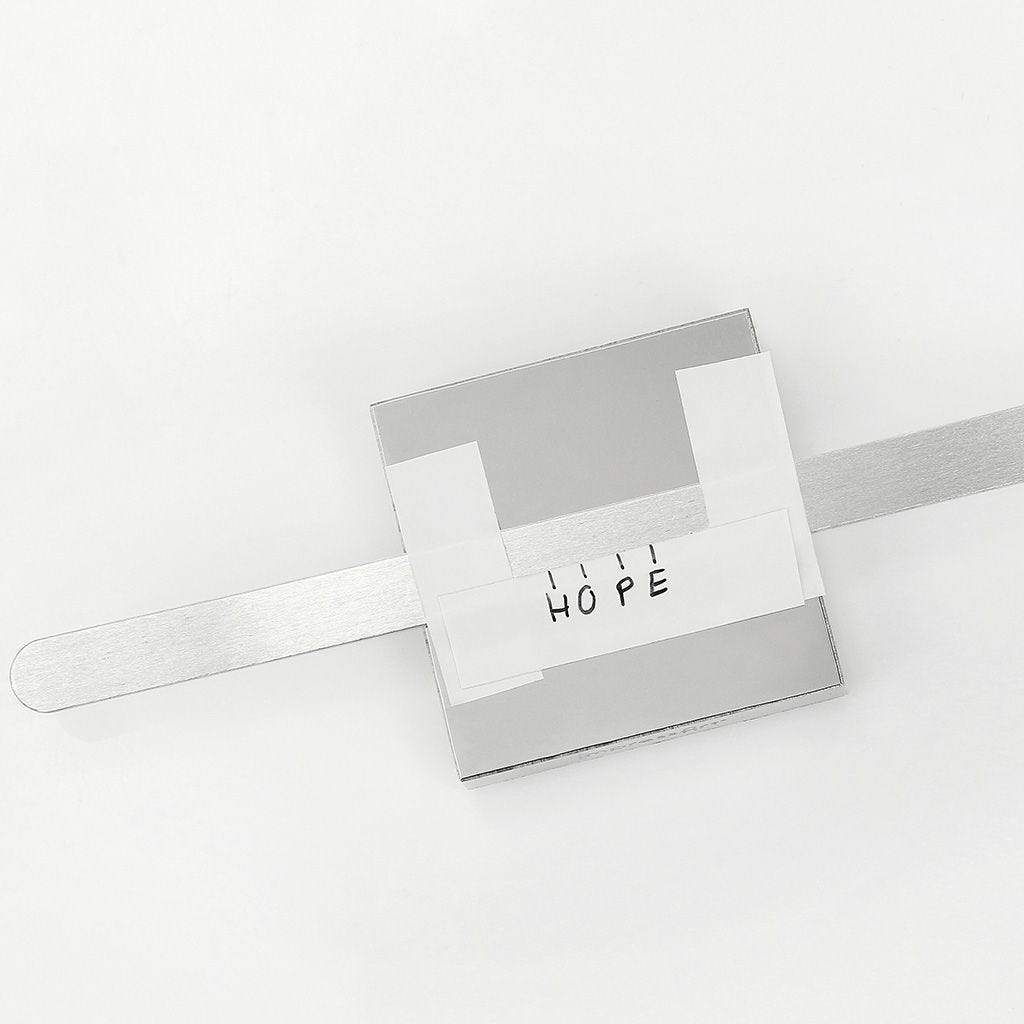 2
Place and secure the metal band on the steel stamping block with stamp straight tape. Note the measurements and letters on the tape to work from.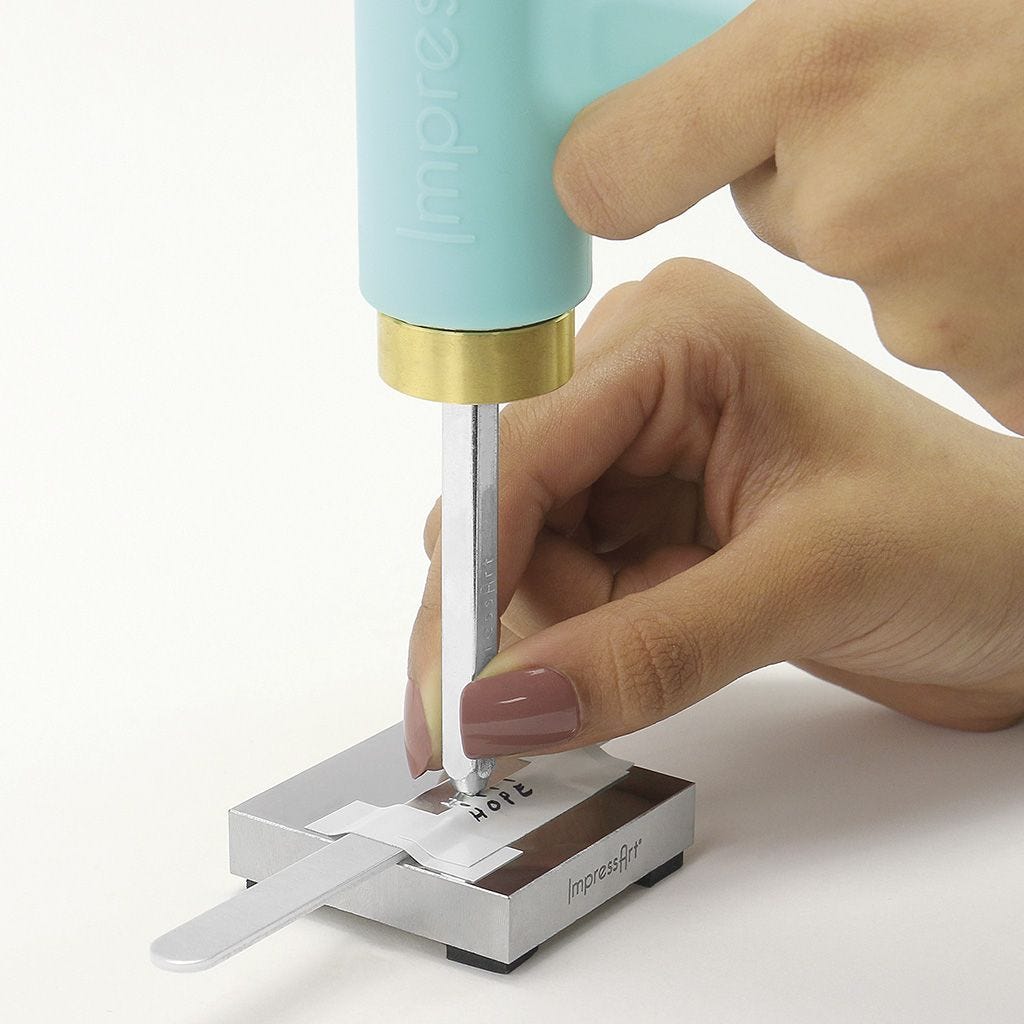 3
Hold the embossing stamp vertically to the metal band. Make sure your chosen letter is facing the metal band and the ImpressArt logo is facing you. Strike the embossing stamp once with medium force using the metal stamping hammer. Repeat with the other letters. Remove the tape at the end.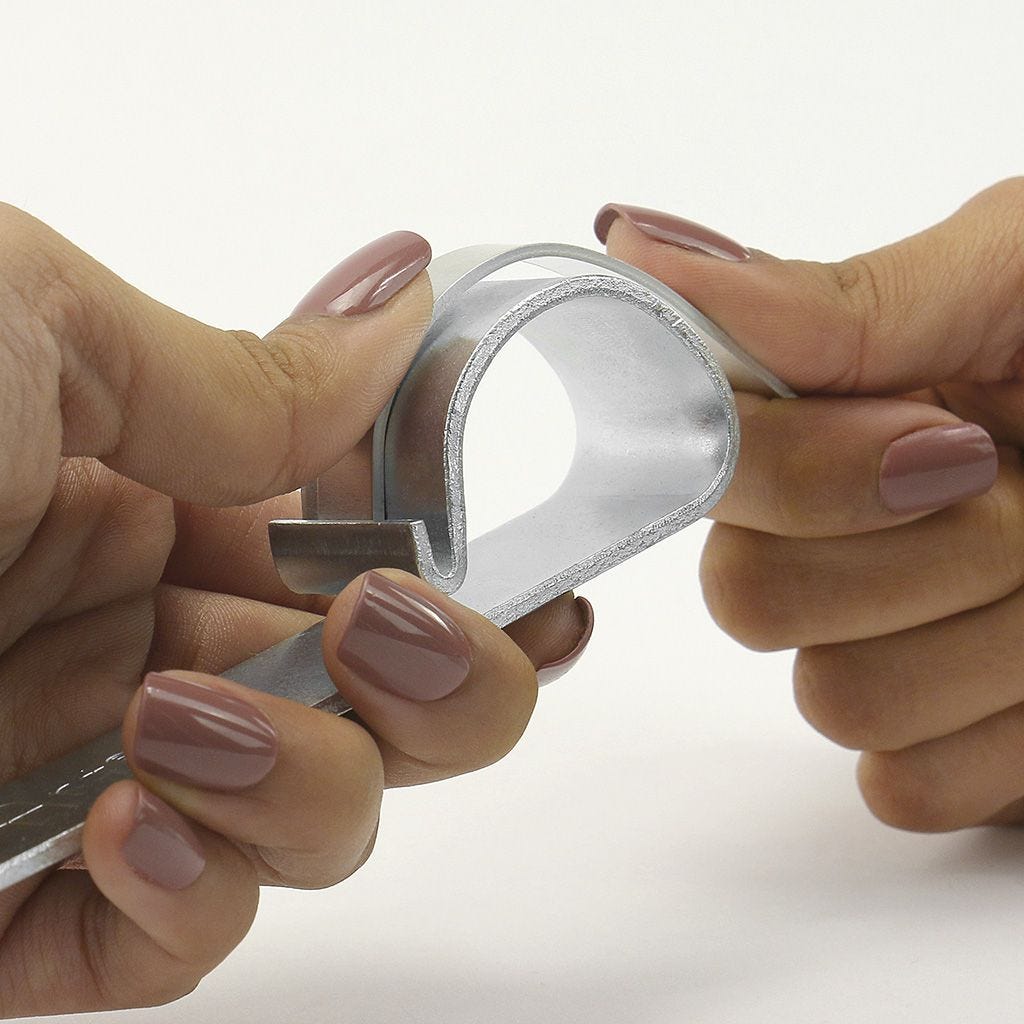 4
Use the bracelet bending bar to bend the metal band into a cuff shape. Place one end of the metal band into the bending bar face-up. Hold the end securely with your thumb and index finger. Bend the metal band around the bending bar and repeat on the other side of the metal band. Remove the plastic covering from the inside of the bracelet. Use a black stamp enamel marker to highlight the stamped design.