A greetings card decorated with cut-out and punched-out card and paper. Decorated with eyelets and a piece of paper yarn with text.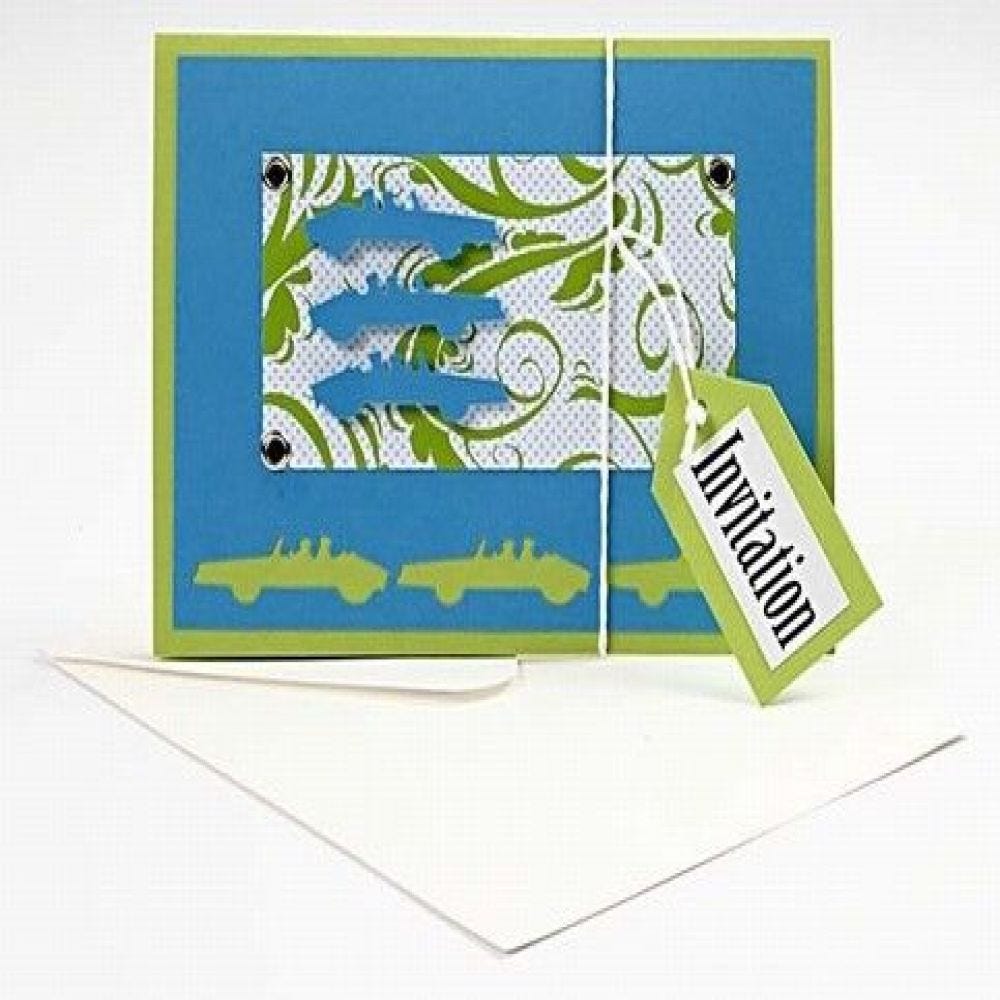 How to do it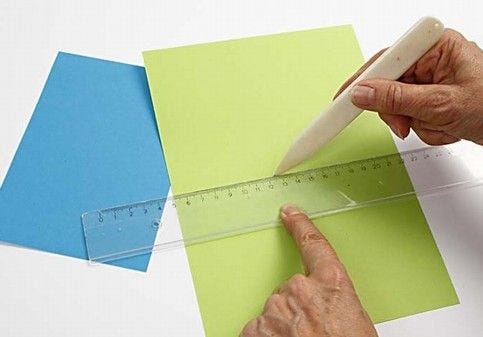 1.
Cut a piece of green card measuring 17 x 24cm and a blue piece measuring 16 x 11cm. Fold the green card in half using a bone folder.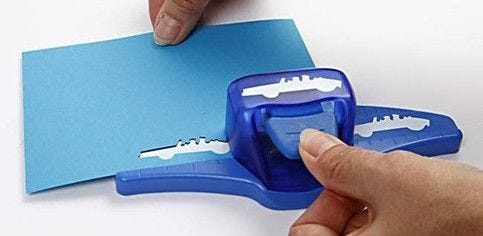 2.
Use a border punch on the turquoise card.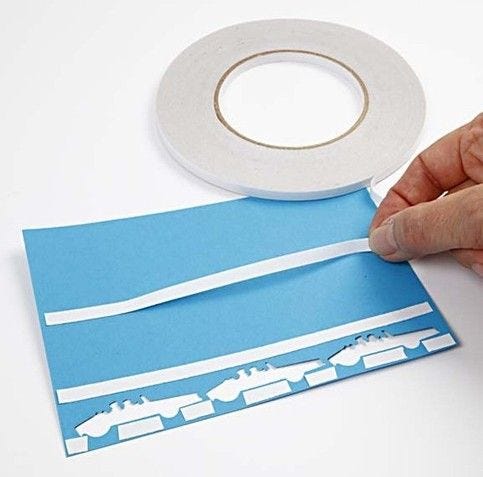 3.
Attach this piece of card using double-sided adhesive tape.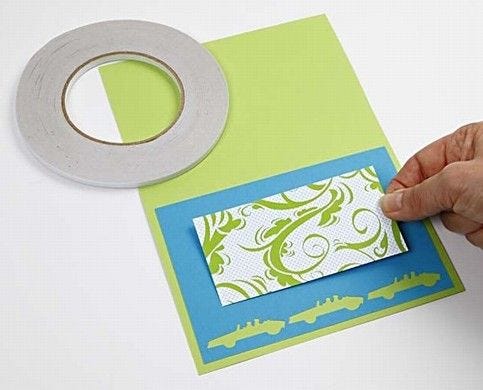 4.
Attach a piece of design paper.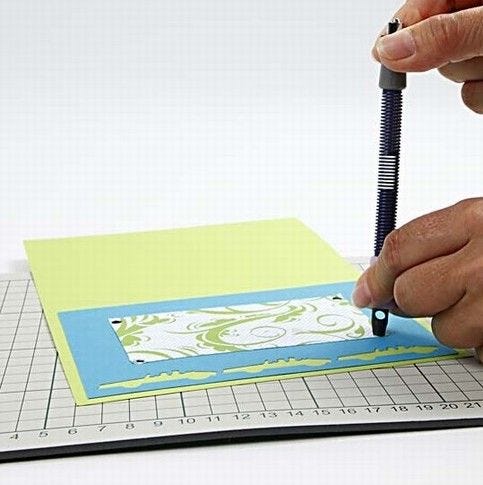 5.
Punch holes for eyelets with an eyelet setter in each corner of the design paper.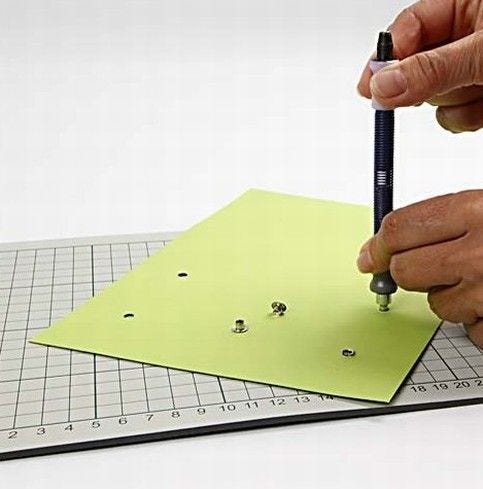 6.
Insert eyelets in the holes and punch on the reverse until the back of the eyelet is flat.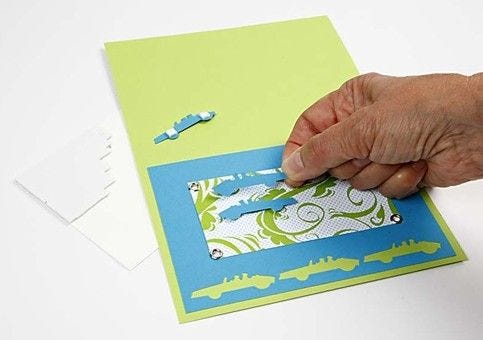 7.
Attach blue punched out cars with 3D foam pads.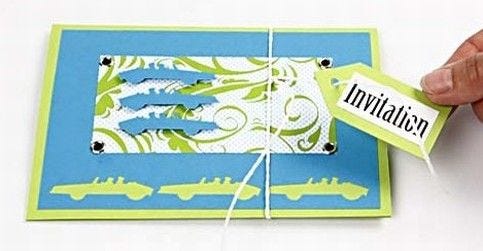 8.
Cut a small card tag and glue a printed text onto the tag. Tie on with a piece of paper yarn.