A Box decorated with Paint, Nutcracker Glue Foil Designs and Deco Foil
A Box decorated with Paint, Nutcracker Glue Foil Designs and Deco Foil
Paint a box with craft paint and decorate it with glue foil designs and deco foil. You may use the box for storage or as a table decoration. How to do it
1
Paint your chosen box with white craft paint.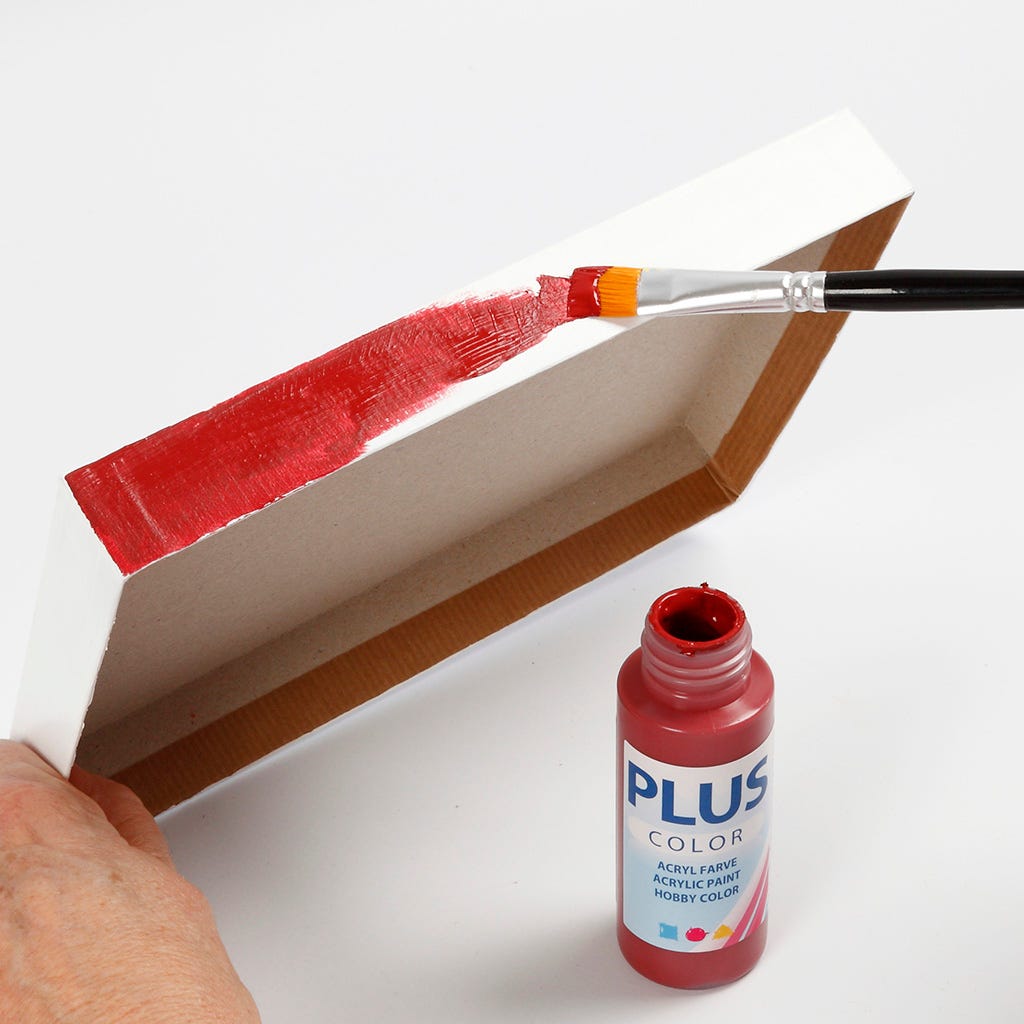 2
Paint the box edges with antique red craft paint. Leave until completely dry.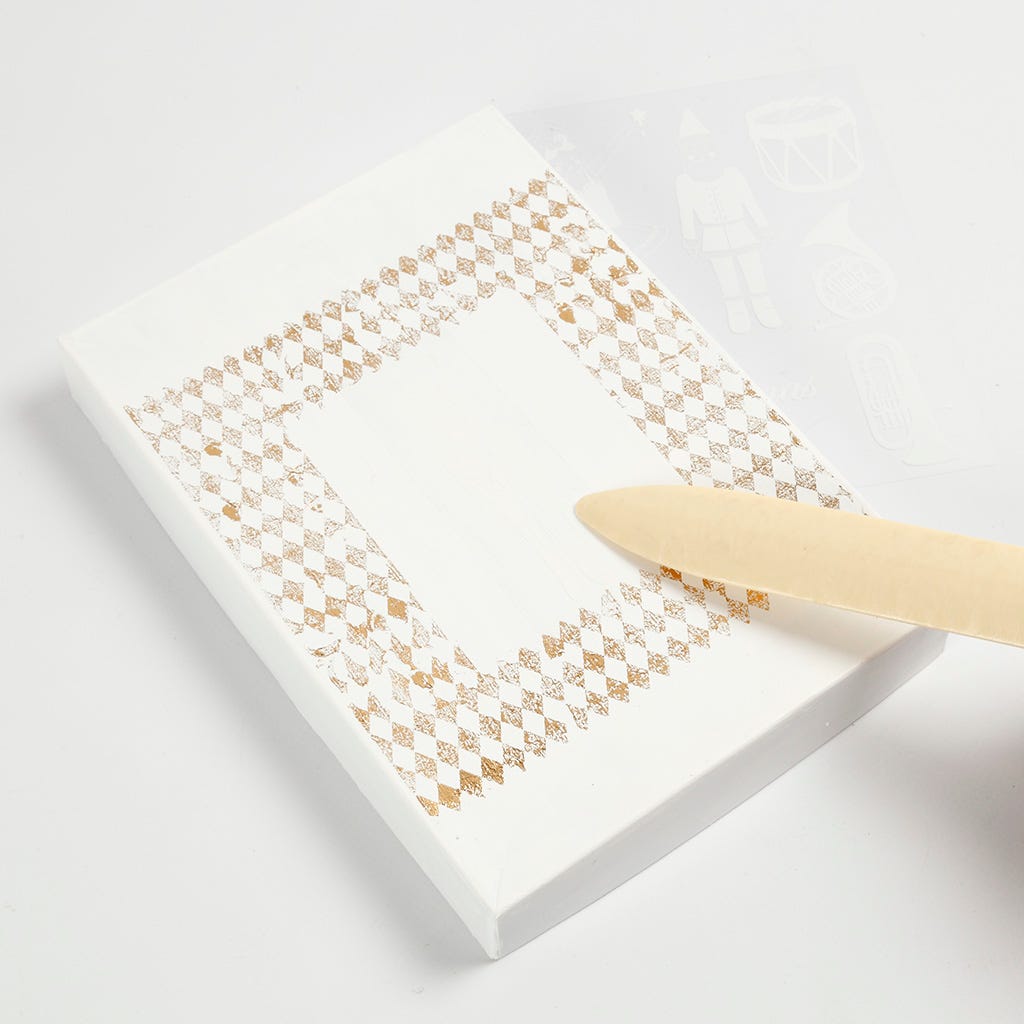 3
Cut away your chosen glue foil design. Remove the thin protective plastic layer from the glue foil sheet. Attach the design onto box. Rub the glue foil design onto the box using a bone folder or similar to attach the glue design securely onto the papier-mâché surface of the box.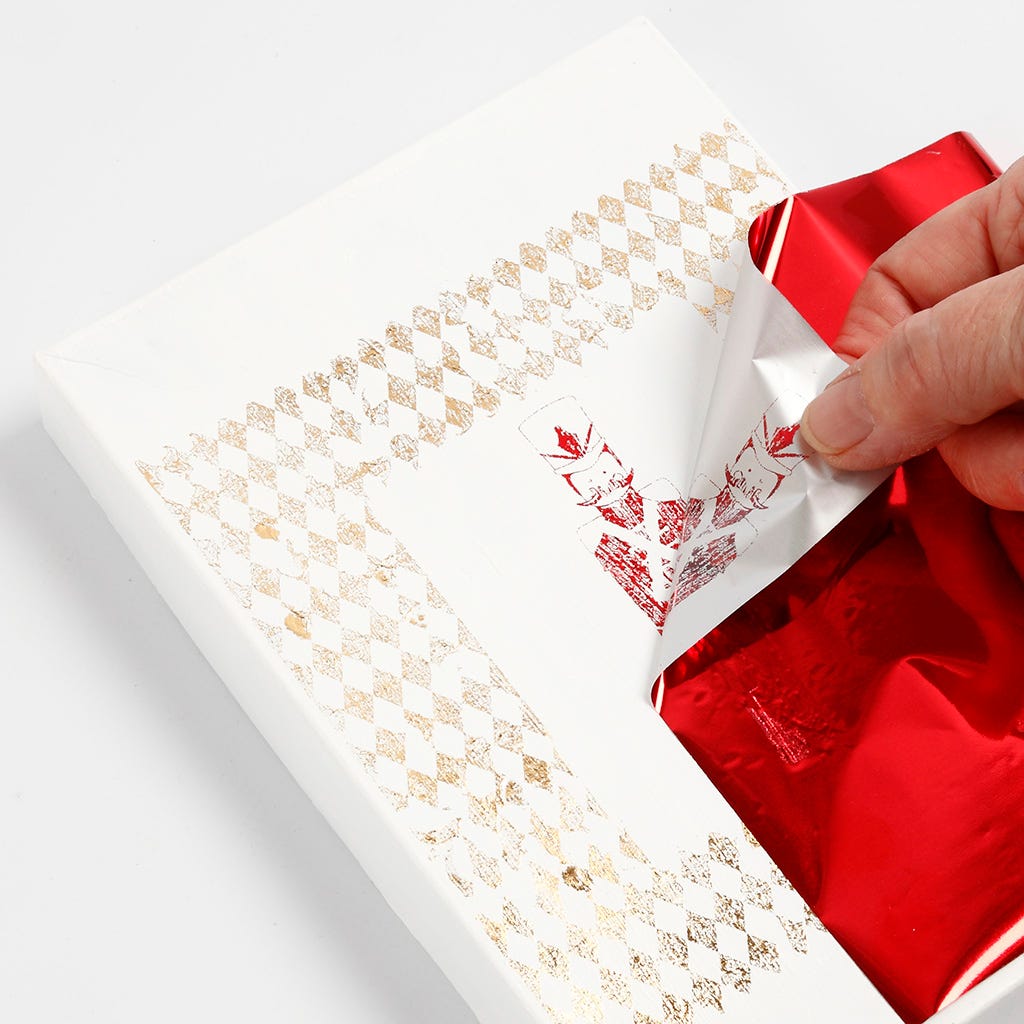 4
Remove the other protective plastic layer, revealing the glue designs. Place a piece of deco foil on top of the glue design and rub on firmly. Carefully pull off the deco foil. If the deco foil has not transferred completely, just repeat the process and rub on a new piece of deco foil. A tip: You get a vintage, antique patina when attaching deco foil to painted surfaces. For a sharp design, attach the deco foil directly onto paper or card.