A Box covered with Paris Design Paper
A Box covered with Paris Design Paper
The cardboard box with matching lid is covered with Vivi Gade Design paper from the Paris series. The cut out paper is attached to the box with VTR adhesive. How to do it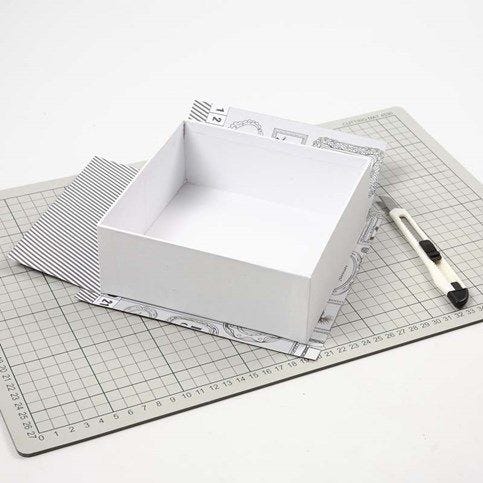 1.
Stand the box in centre of the sheet, so there is enough paper for two of the four sides. Draw and cut. Make a right angled notch at each corner, customizing the length of the sides. Measure, draw and cut out the paper for covering the other two sides of the box.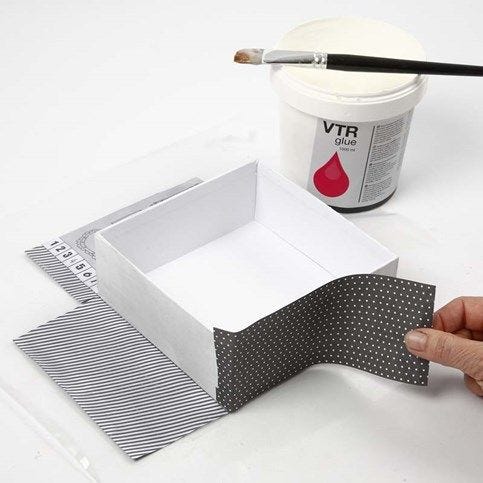 2.
Attach the customized design paper to the box with VTR adhesive. Apply VTR glue to the box as well as the paper. Start with the bottom and the small piece of paper for covering two of the sides, before the two remaining sides (which are a fixed part of the bottom) follow.
3.
NB: The joints must be aligned vertically at the corners where the notches are (as described in step 1).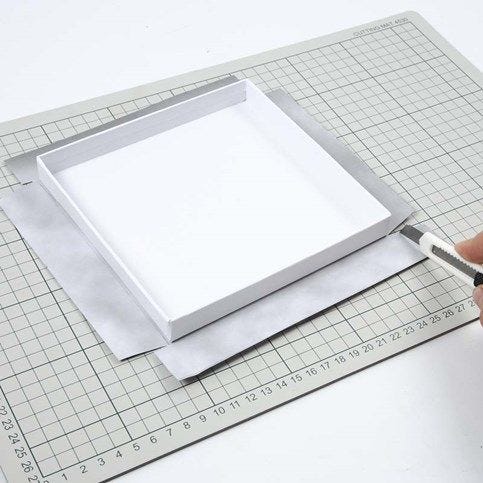 4.
Use one sheet of design paper for each lid. Cut out the entire piece, i.e. the base and four folded sides.
5.
Attach the design paper onto the lid. Remember to apply VTR adhesive onto both the paper and the lid. Start with the two longest sides with no notches before attaching the other two sides over by folding.
Copyright © 2013-present Magento, Inc. All rights reserved.