A bowl from self-hardening clay with a paper raffia rim
A bowl from self-hardening clay with a paper raffia rim
Make this slab bowl from white clay self-hardening clay using a slump plastic mould. Decorate the bowl with a paper raffia rim.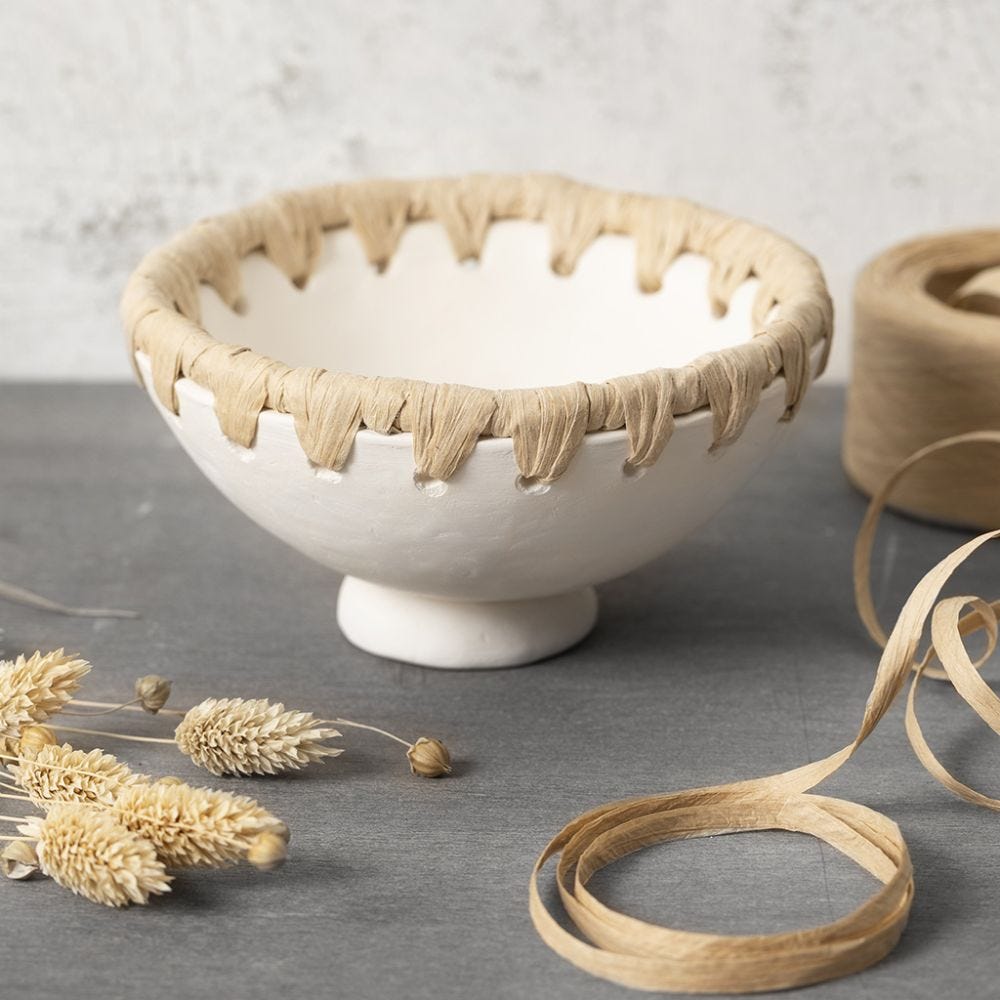 How to do it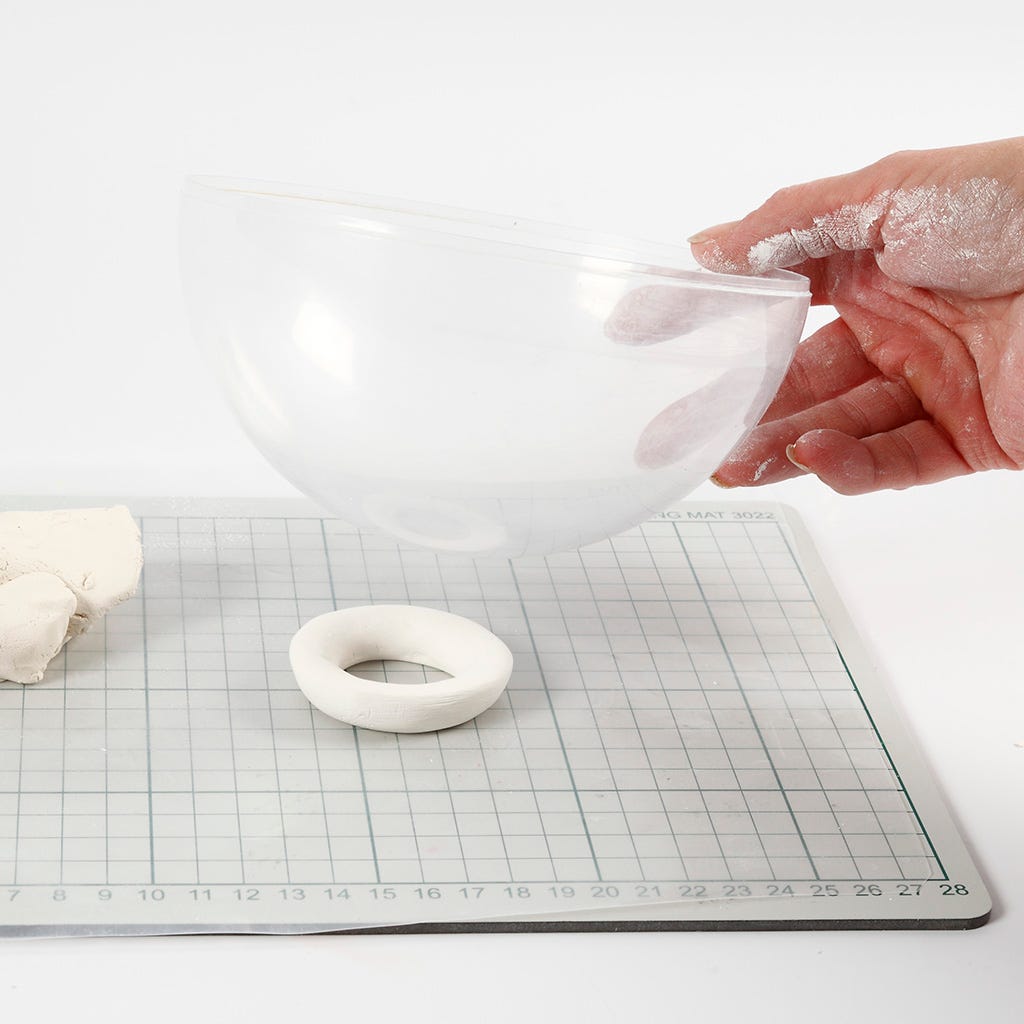 1
Work up the clay in your hands. Roll a small block of clay into a suitably sized foot ring for the bowl. Leave to dry.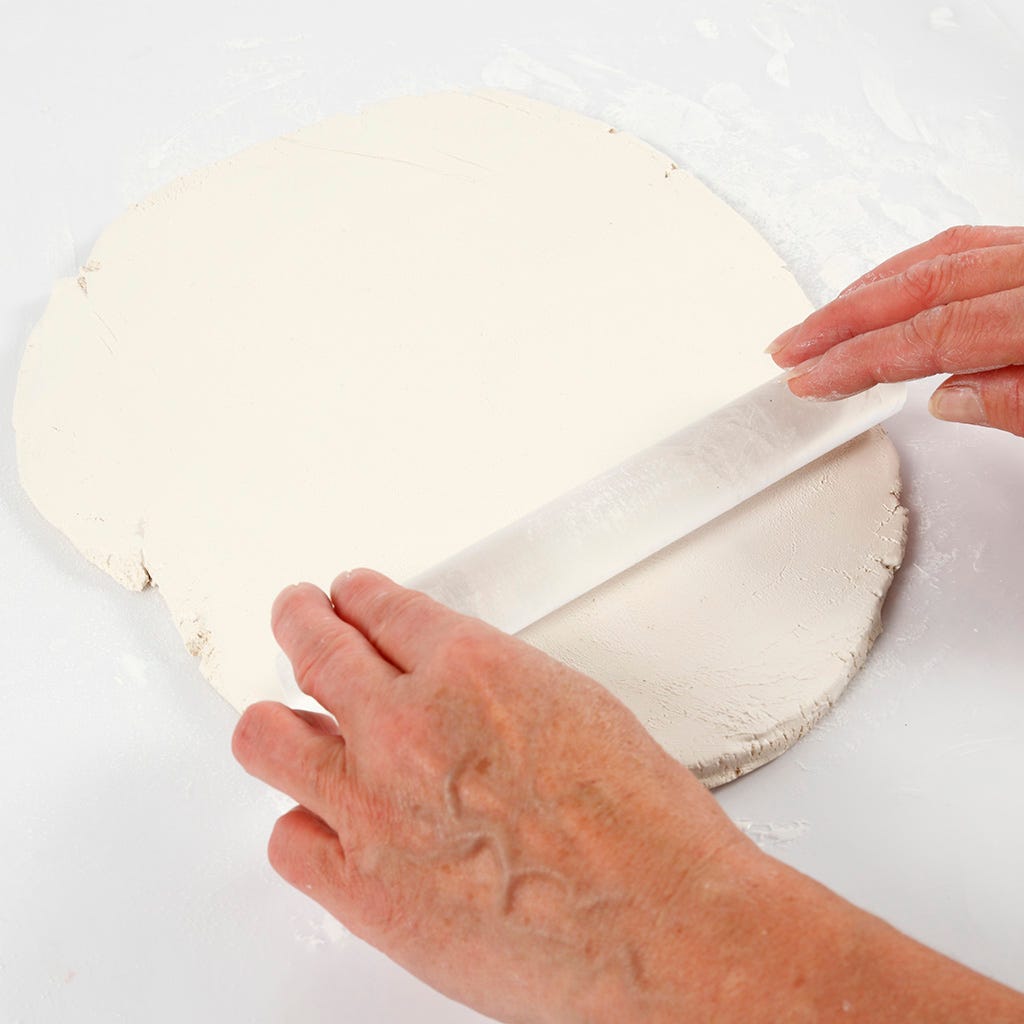 2
Roll out the clay to a suitable thickness - approx. 5 mm.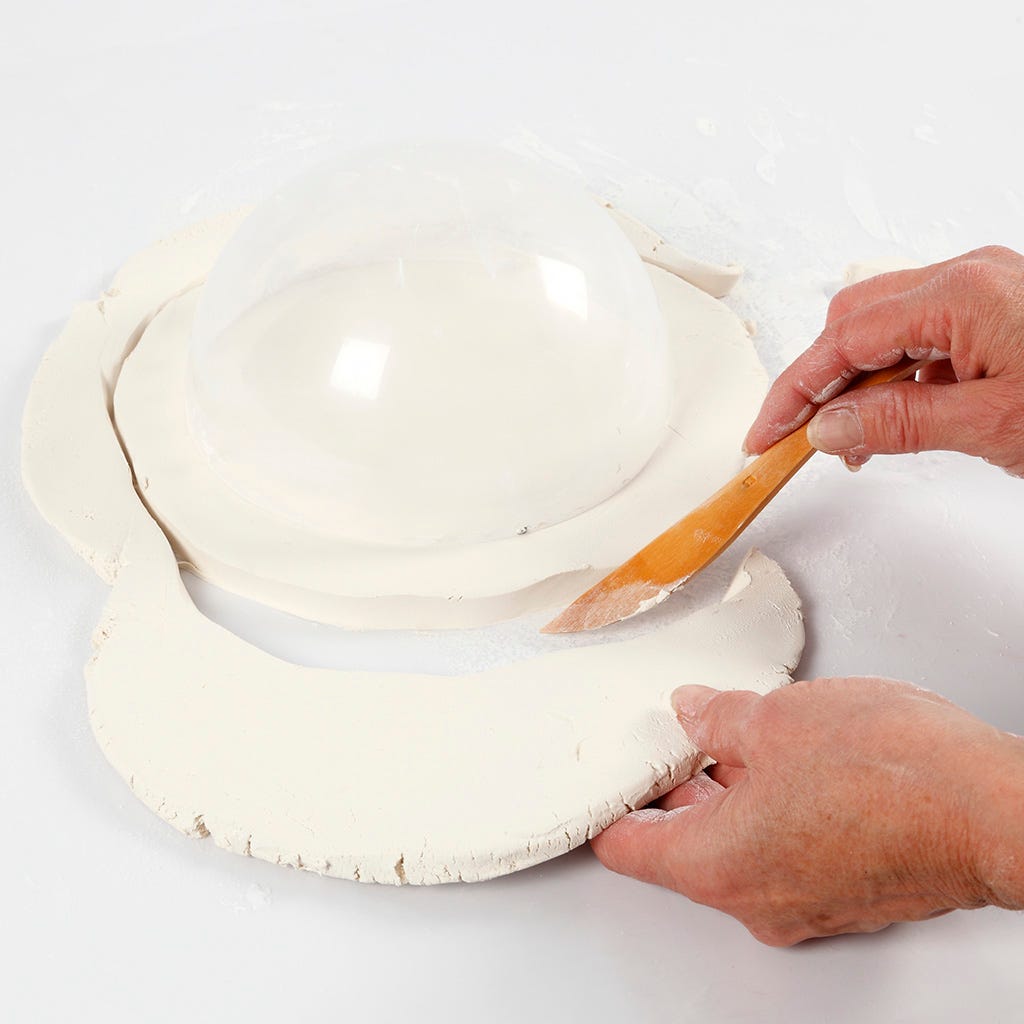 3
Use the bowl as a mould and trim the excess clay.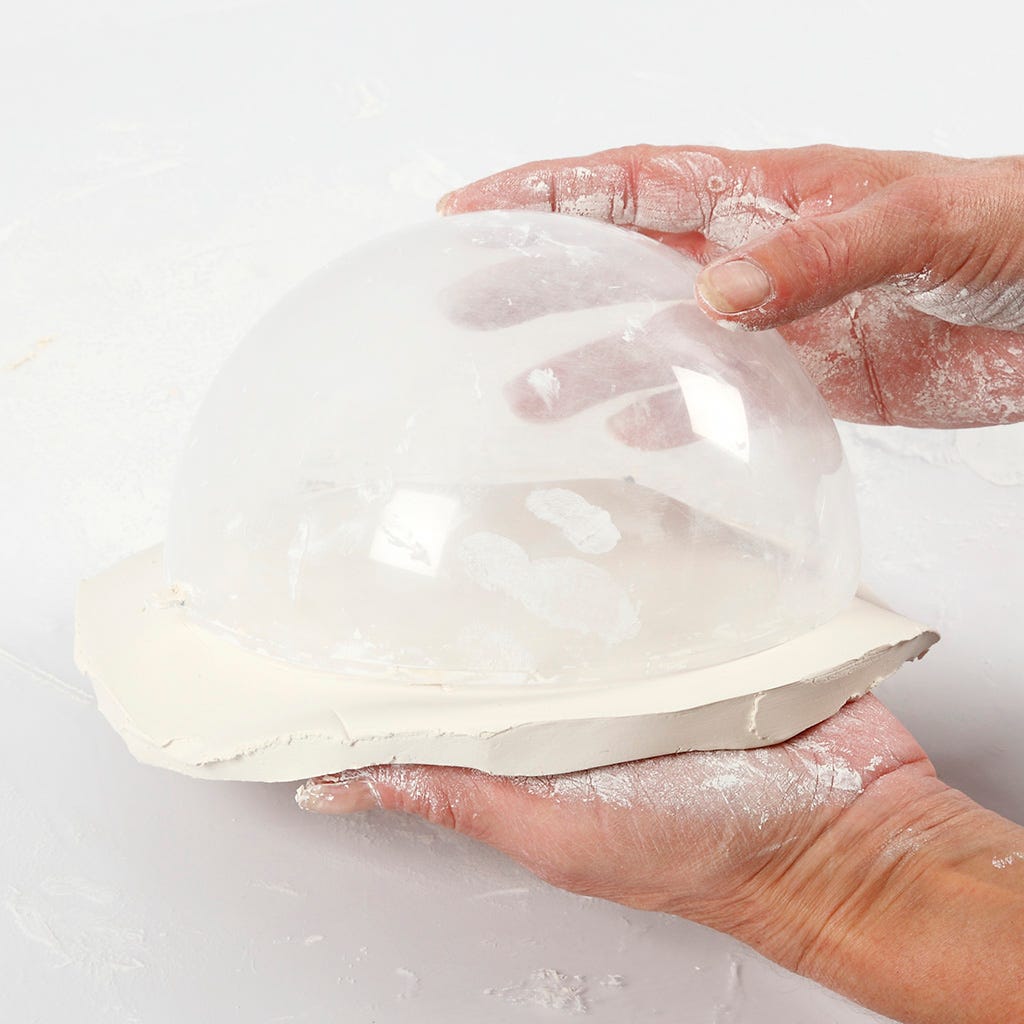 4
Turn the mould upside down and gently work the clay down to the bottom, shaping it to the mould.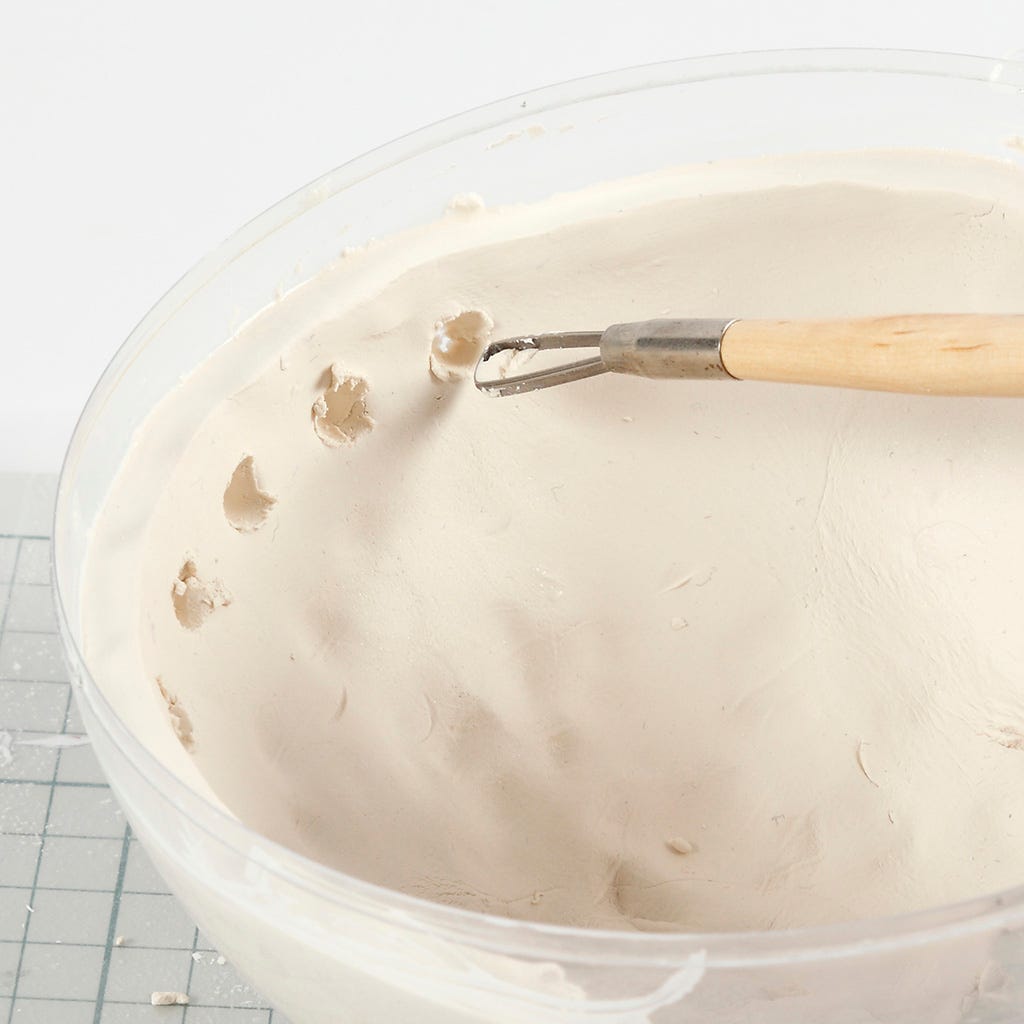 5
Make holes along the top edge for sewing the paper raffia onto the clay bowl. Smooth out the edges of the holes. Leave the bowl to dry completely. Drying time: approx. 48 hours depending on the room temperature. You may place it near a heat source (radiator) when drying. A tip: If cracks appear in the clay bowl once dry, you can repair these by mixing a small amount of clay with a bit of water to a creamy consistency. Fill the cracks with the mixture, preferably with a brush. Leave to dry. Any uneven areas on the bowl can be sanded smooth with a sanding sponge or with fine sandpaper.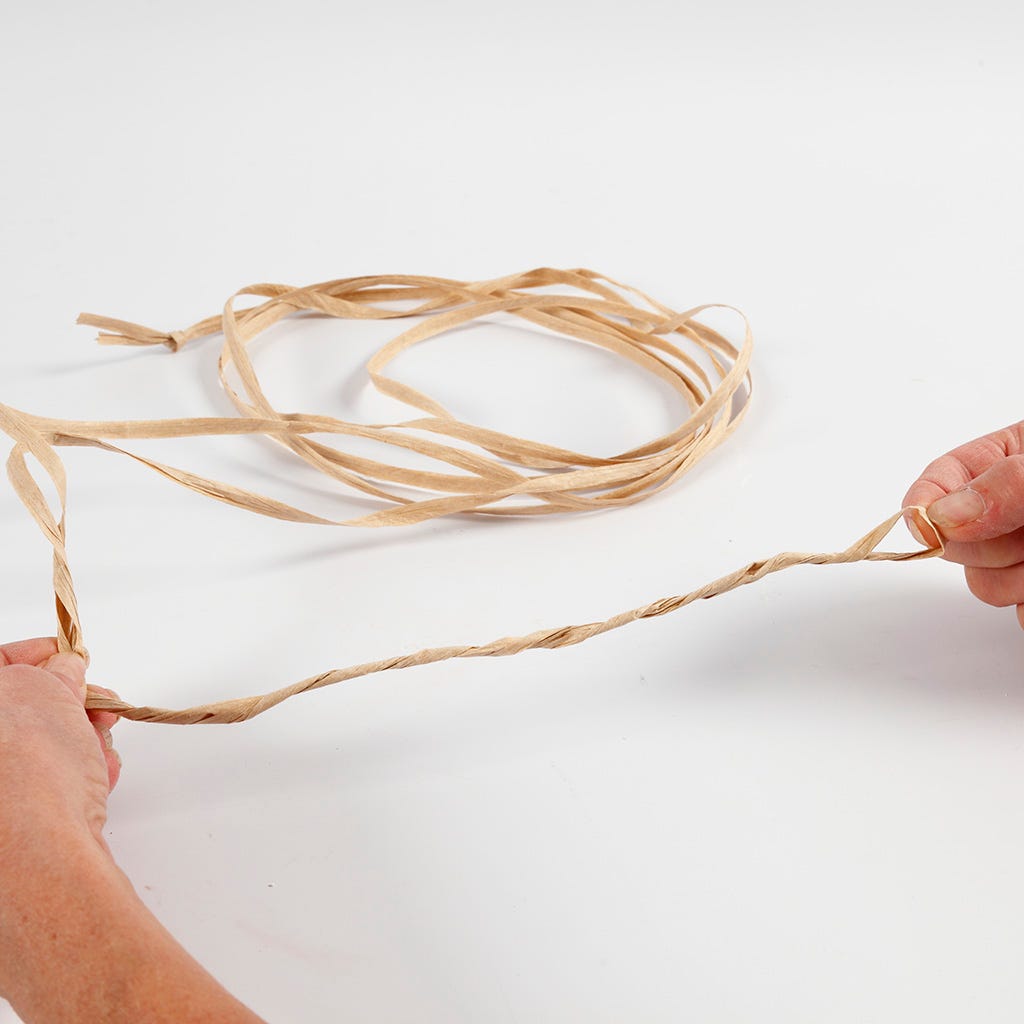 6
Make a paper raffia twist for the rim of the bowl. Cut an approx. 4 m piece of paper raffia. Double it over and twist tightly.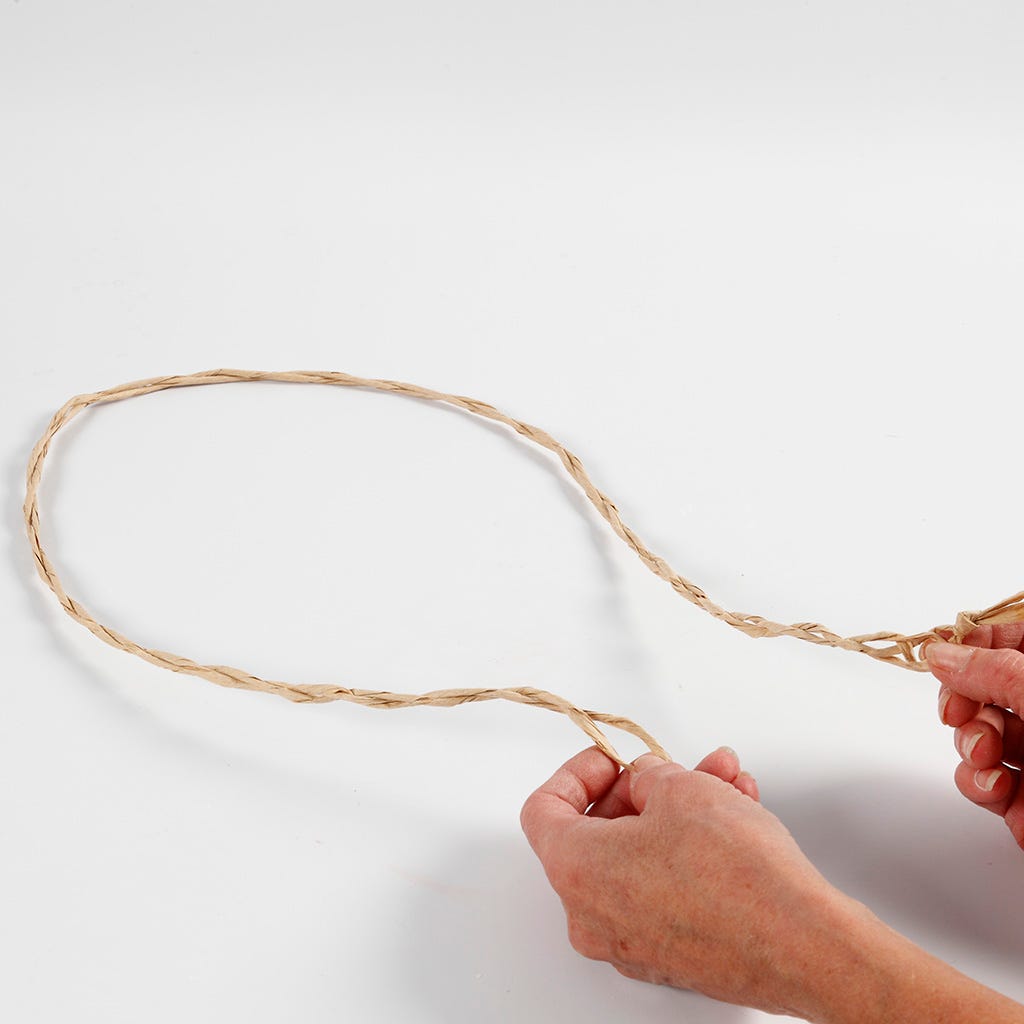 7
Double it over and let it twist automatically. Repeat this procedure until you have reached your chosen thickness of the paper raffia rim.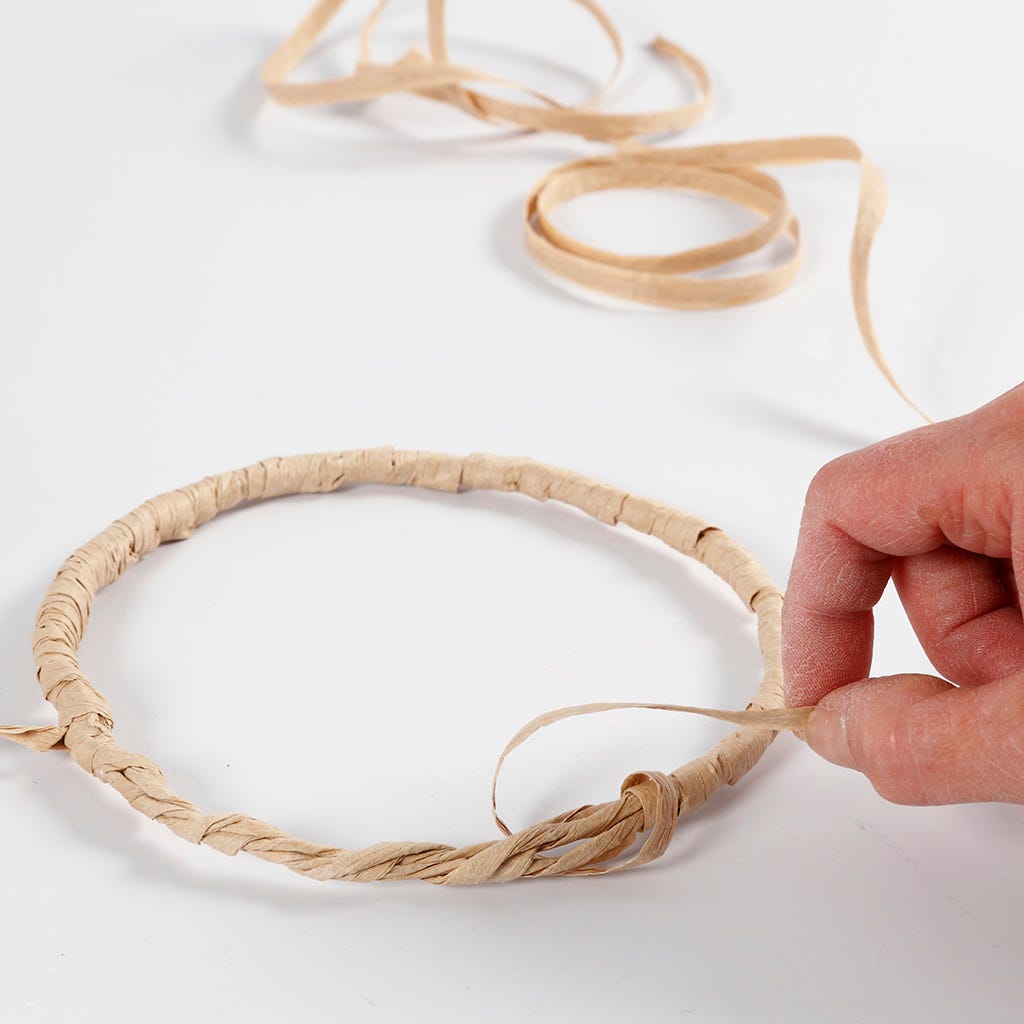 8
Adjust the size of the twisted raffia to the rim and the circumference of the bowl (cut off excess paper raffia) and wrap a piece of paper raffia around it.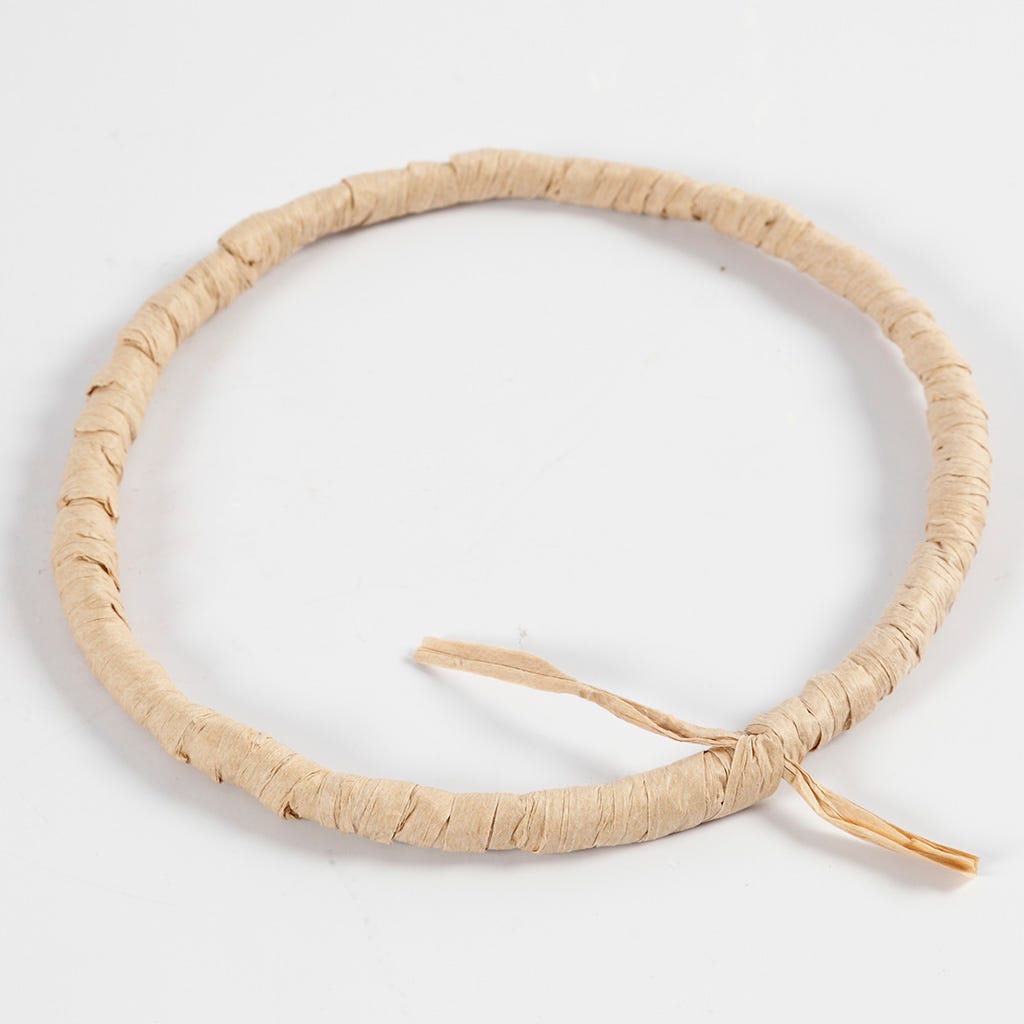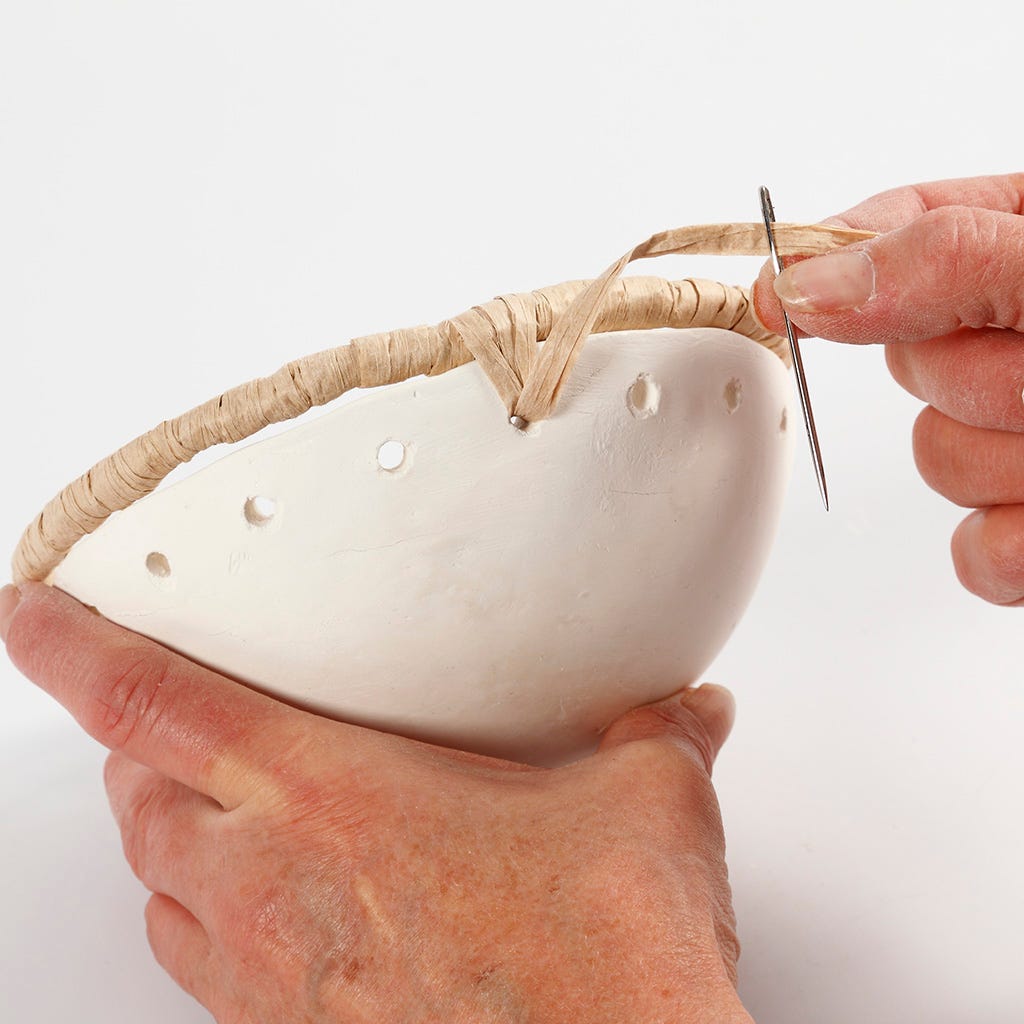 10
You will need quite a lot of paper raffia when sewing the paper raffia rim onto the edge of the bowl (approx. 8 m). A tip: Divide the paper raffia into three, sewing with smaller pieces of paper raffia. Tie the ends of the paper raffia together very tightly and adjust the joints so that the knots can be hidden inside one of the holes along the edge of the clay bowl. Continue sewing. Sew the rim onto the bowl with 4 stitches in each hole.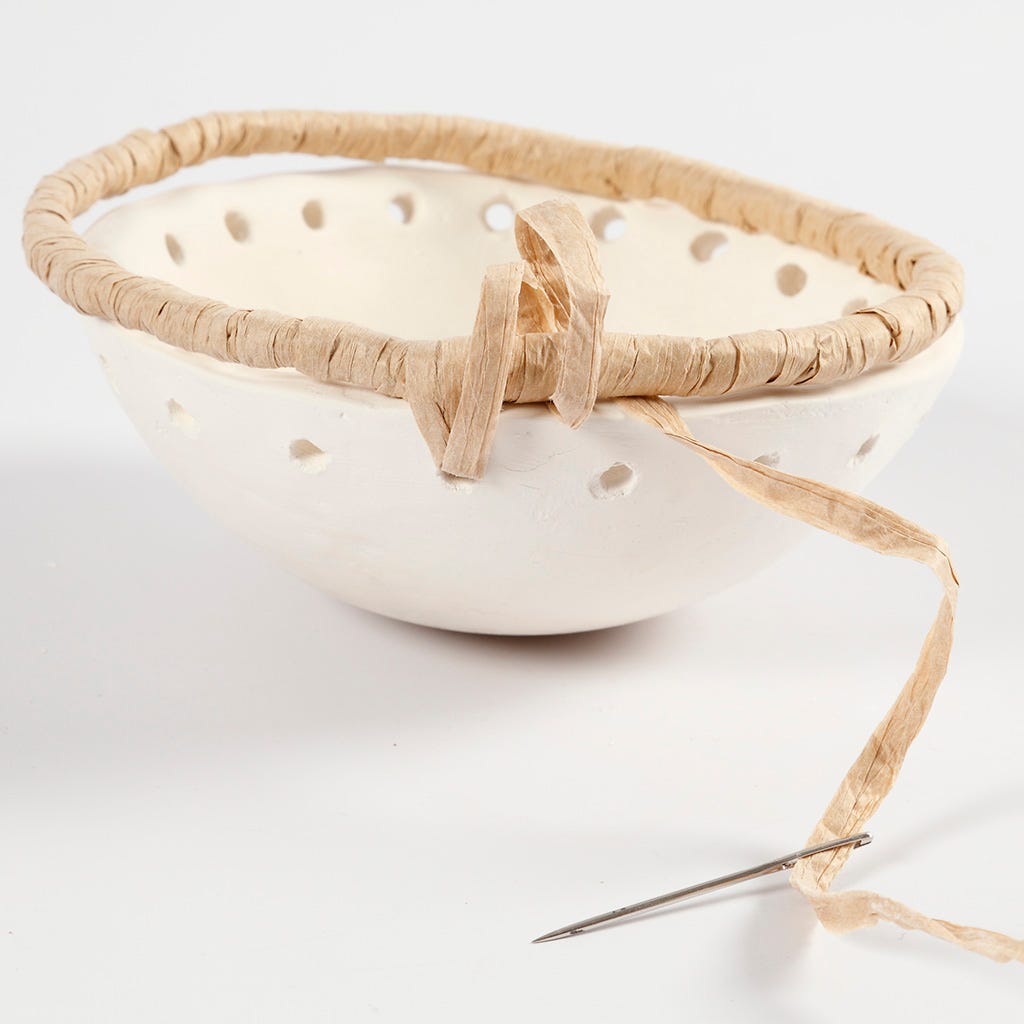 11
Sew the 4th stitch between the bowl and the paper raffia rim. Sew twice around the paper raffia rim before the next hole.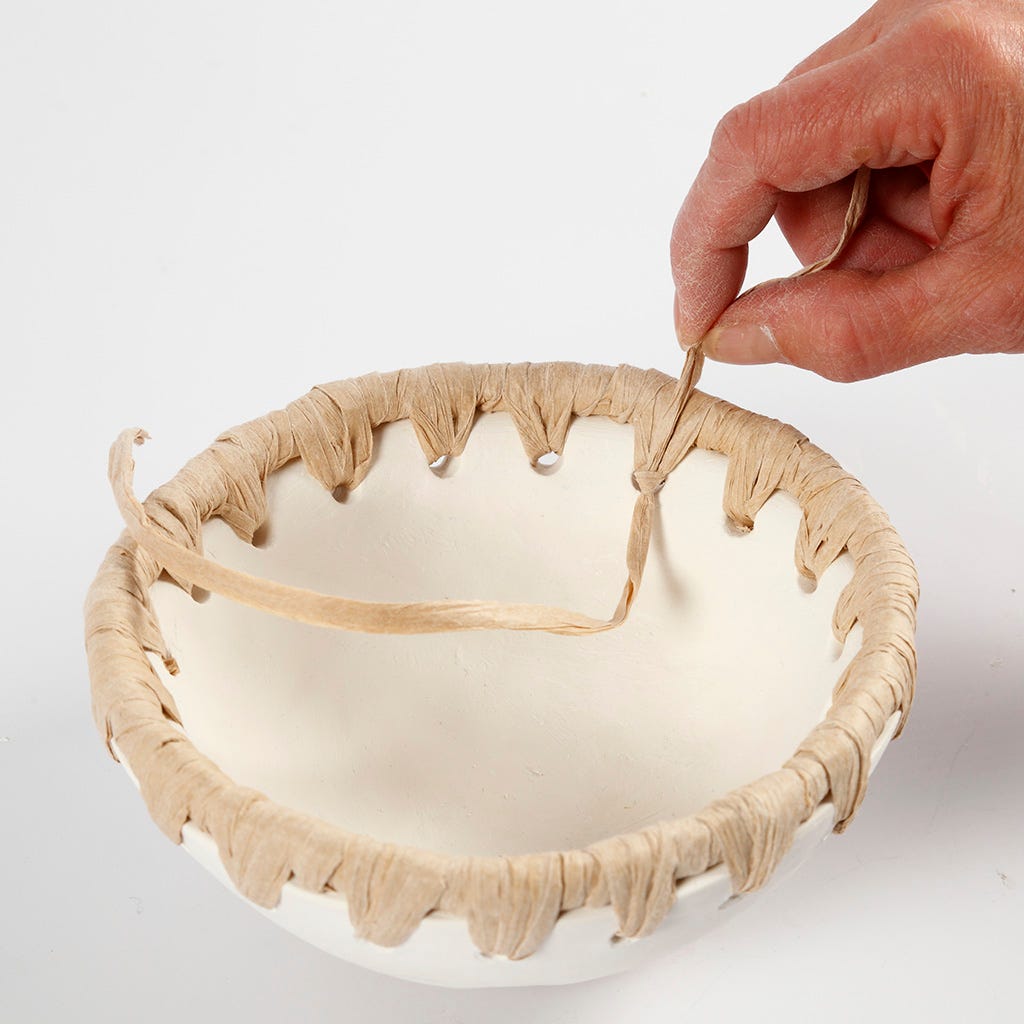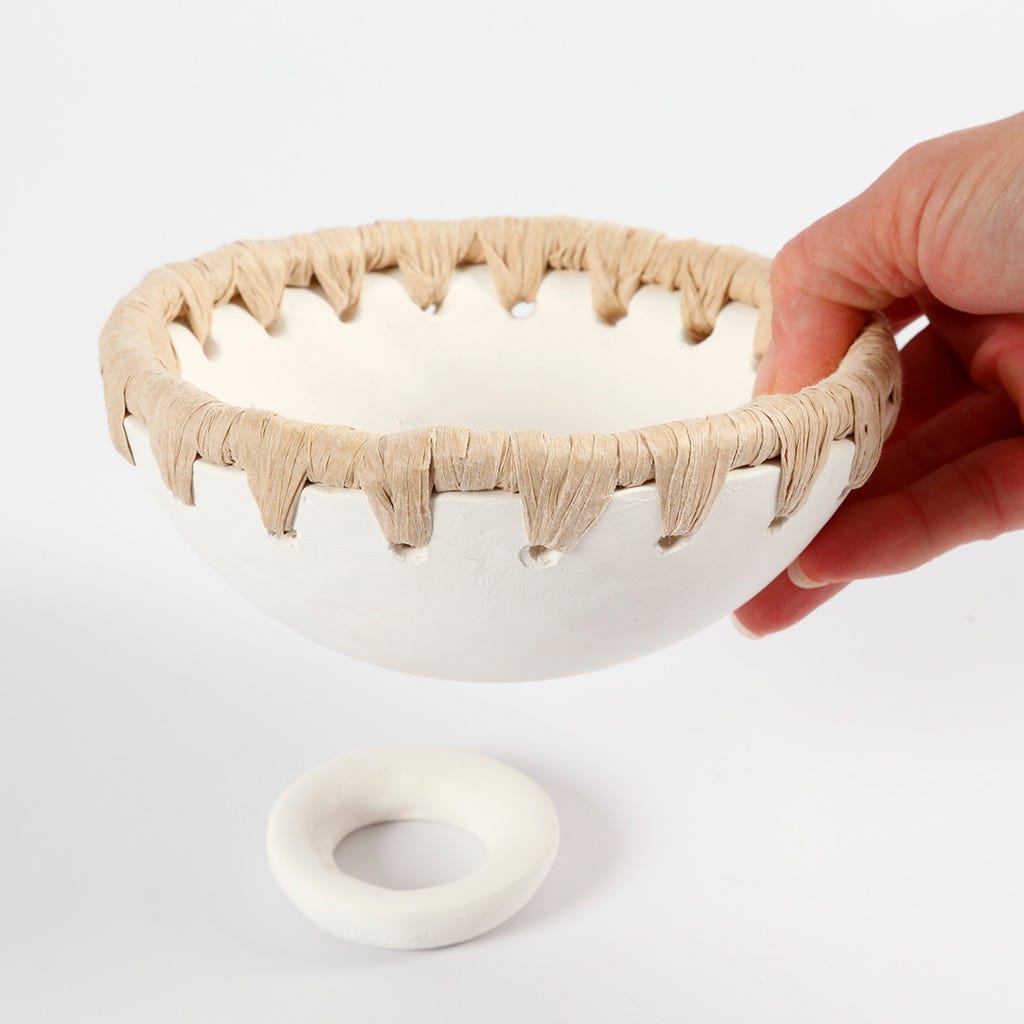 13
Place the bowl on the clay foot stand.
I'm shopping as
b2c incl. tax
b2b excl. tax
b2g excl. tax
Go back
I'm shopping as
Continue as guest
Copyright © 2013-present Magento, Inc. All rights reserved.