A Bottle Opener with Glass Mosaic
A Bottle Opener with Glass Mosaic
This acrylic bottle opener is decorated with small glass mosaic fragments which are glued inside the frame. The glass mosaic design is decorated with graphic details added with glass and porcelain markers.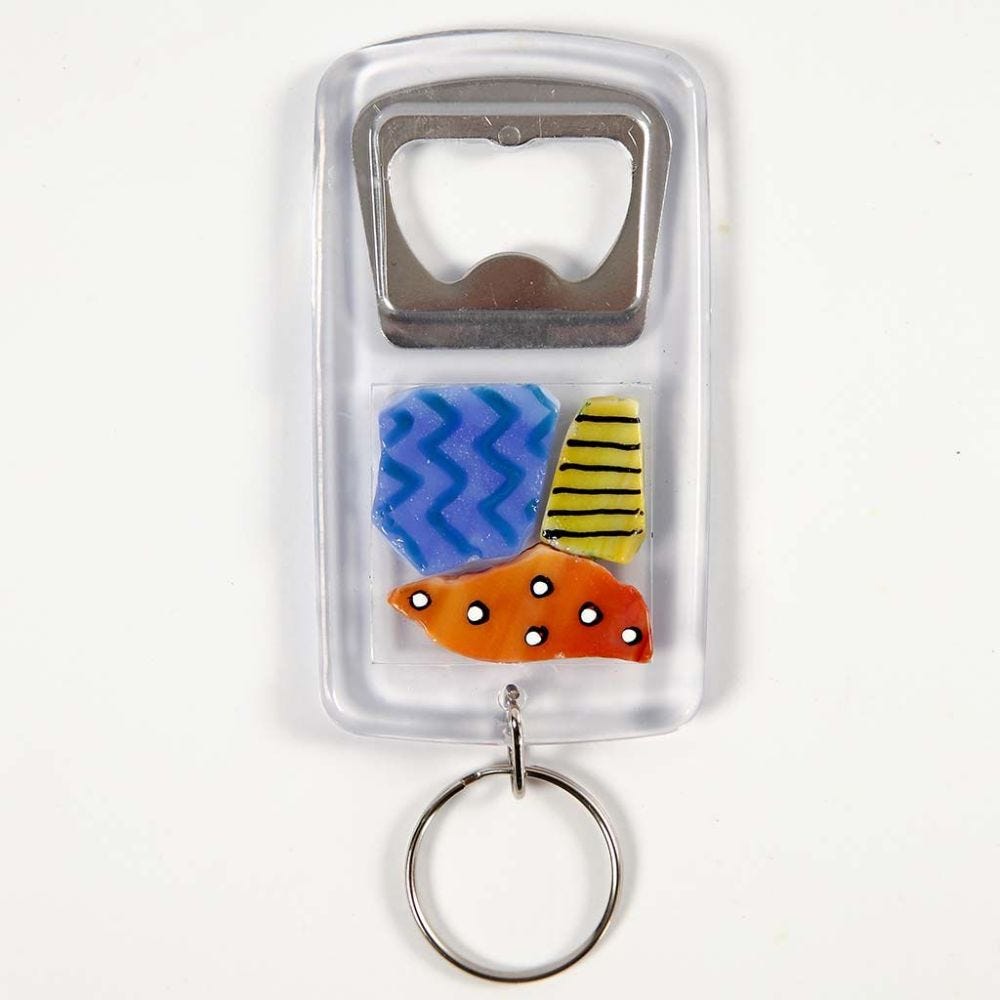 How to do it
1
Make a design according to your taste with the small glass mosaic fragments. Glue the mosaic design inside the frame of the bottle opener intended for decoration using Clear Multi Glue gel. Leave to dry.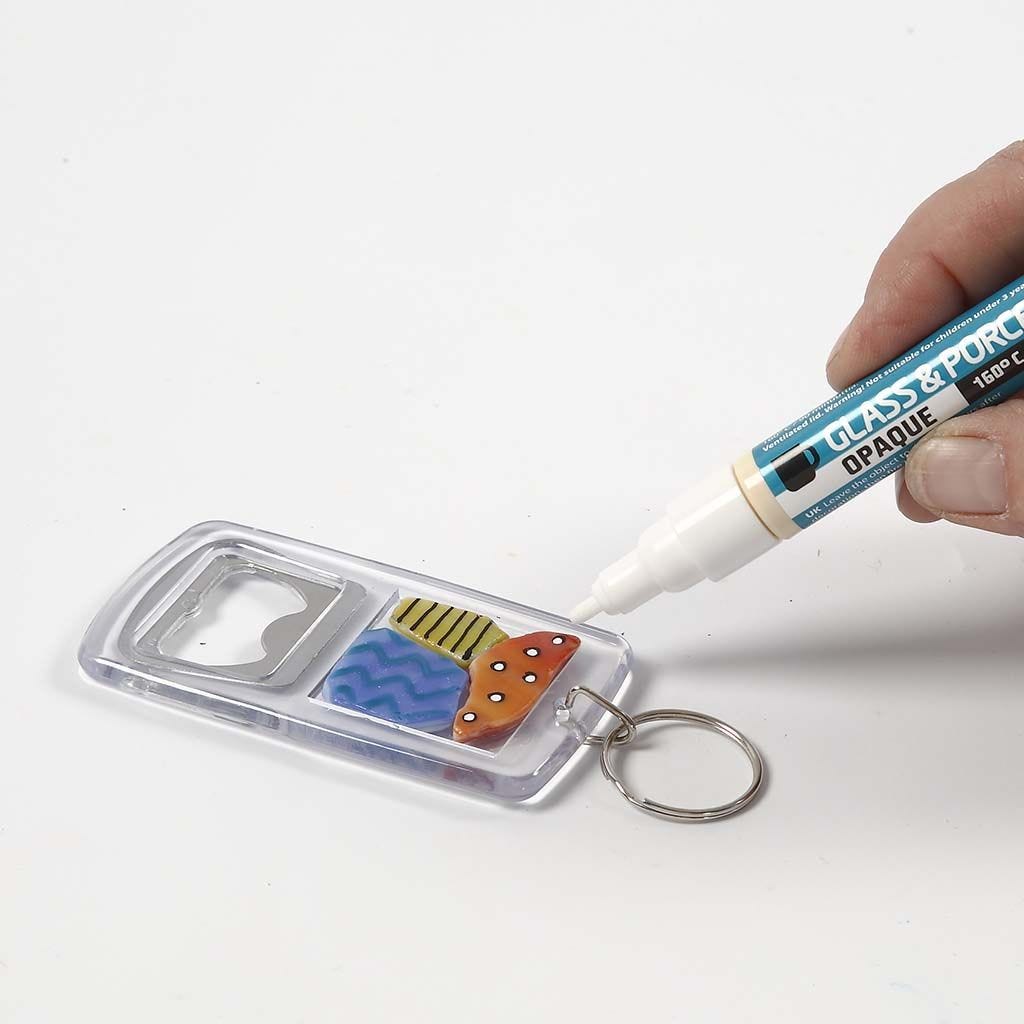 2
You may decorate the small mosaic fragments according to your taste using opaque glass and porcelain markers.