A Bonsai Wire and Gauze Bandage Christmas Tree decorated with Rhinestones
A Bonsai Wire and Gauze Bandage Christmas Tree decorated with Rhinestones
This Christmas tree is shaped from bonsai wire and then covered with gauze bandage. It is painted and decorated with rhinestones and a star at the top made from gold metallic card.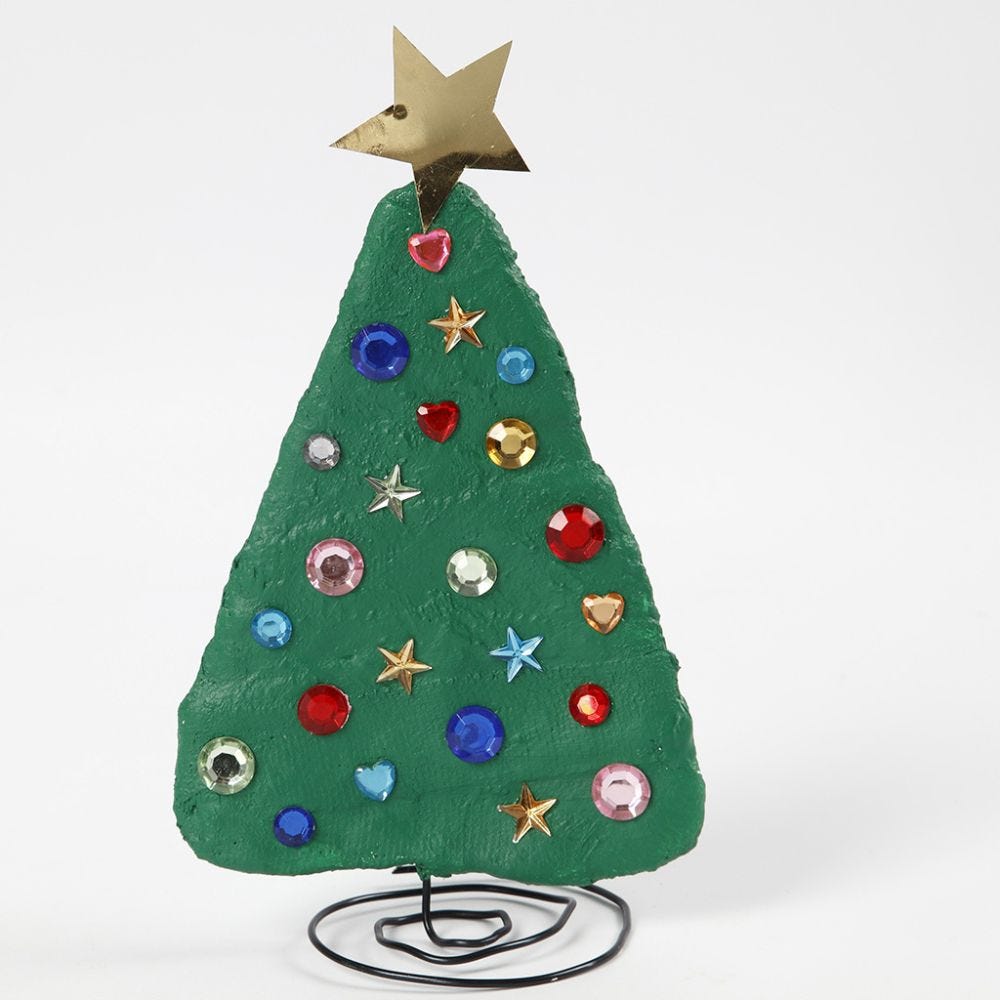 How to do it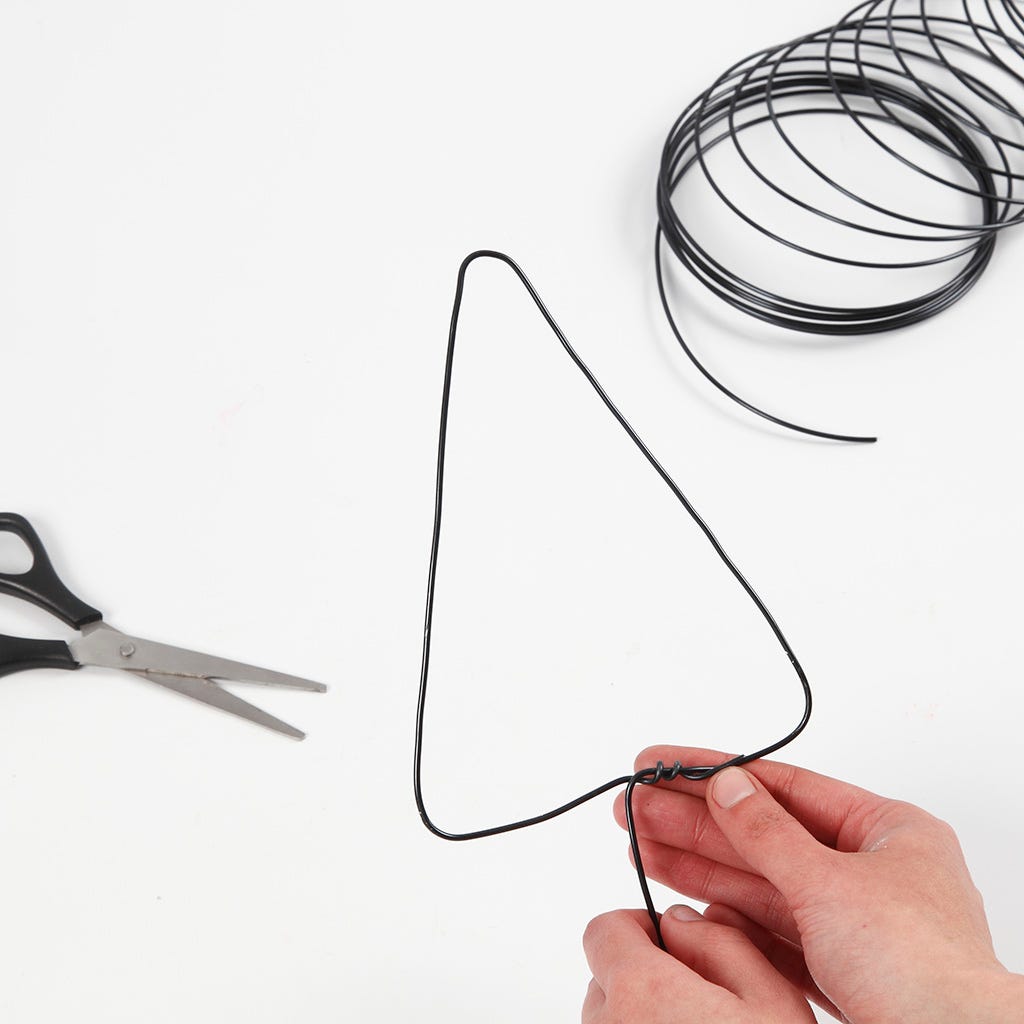 1
Shape a triangle from the bonsai wire. Prepare to shape the foot of the tree by making sure that the joint of the bonsai wire is at the bottom of the triangle.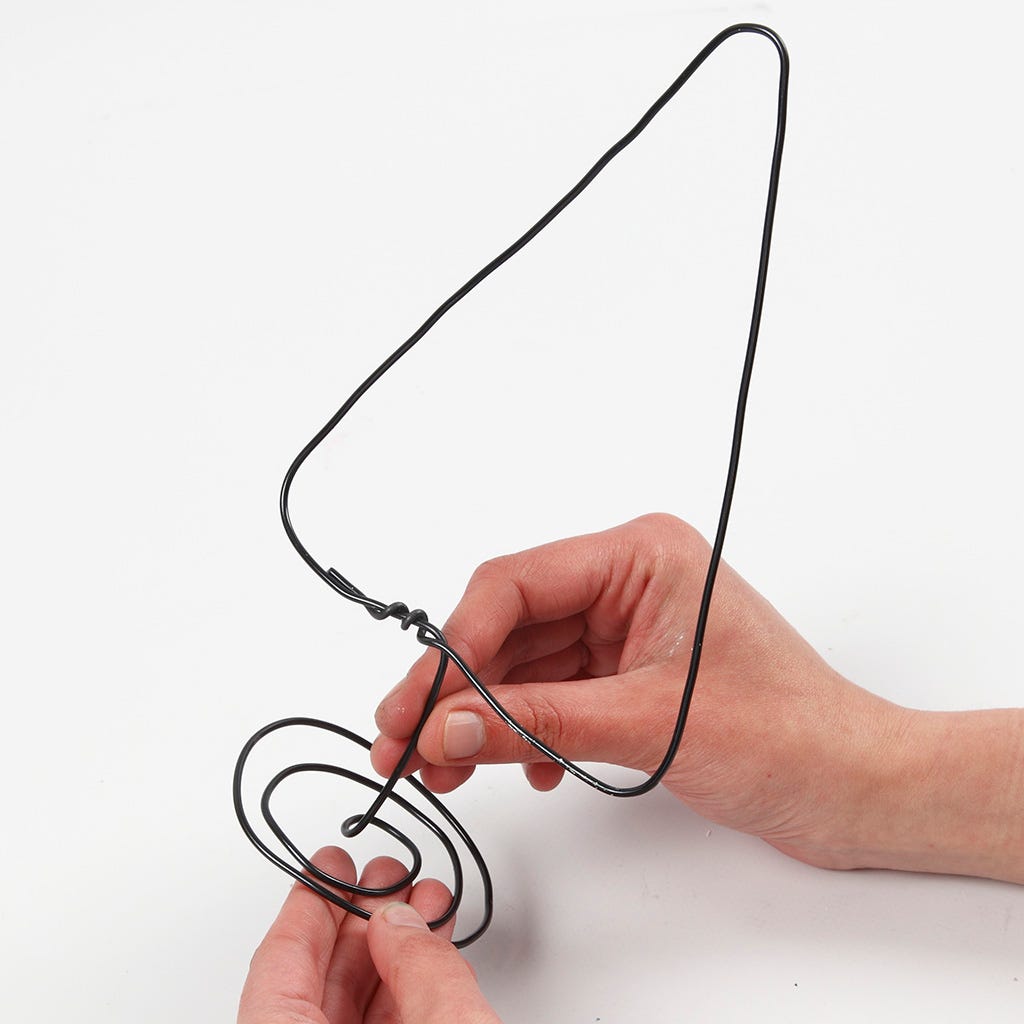 2
Shape the foot of the tree in a spiral. Make it wide so that the tree can still stand even though the gauze bandage is heavy. Cut the bonsai wire with an ordinary pair of scissors.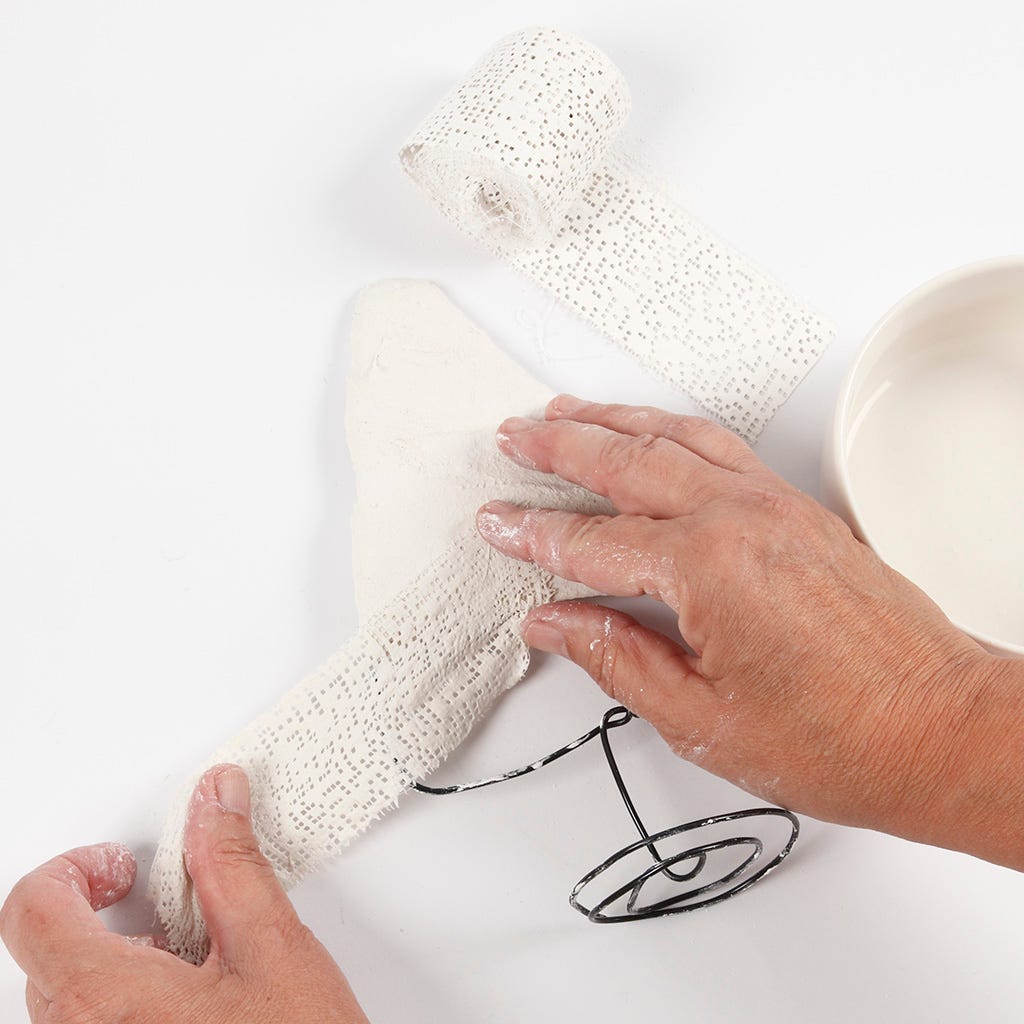 3
Soak the gauze bandage in water, let the excess drip off and wrap it around the triangular shape. Do not cover the stand. Leave the gauze bandage to set.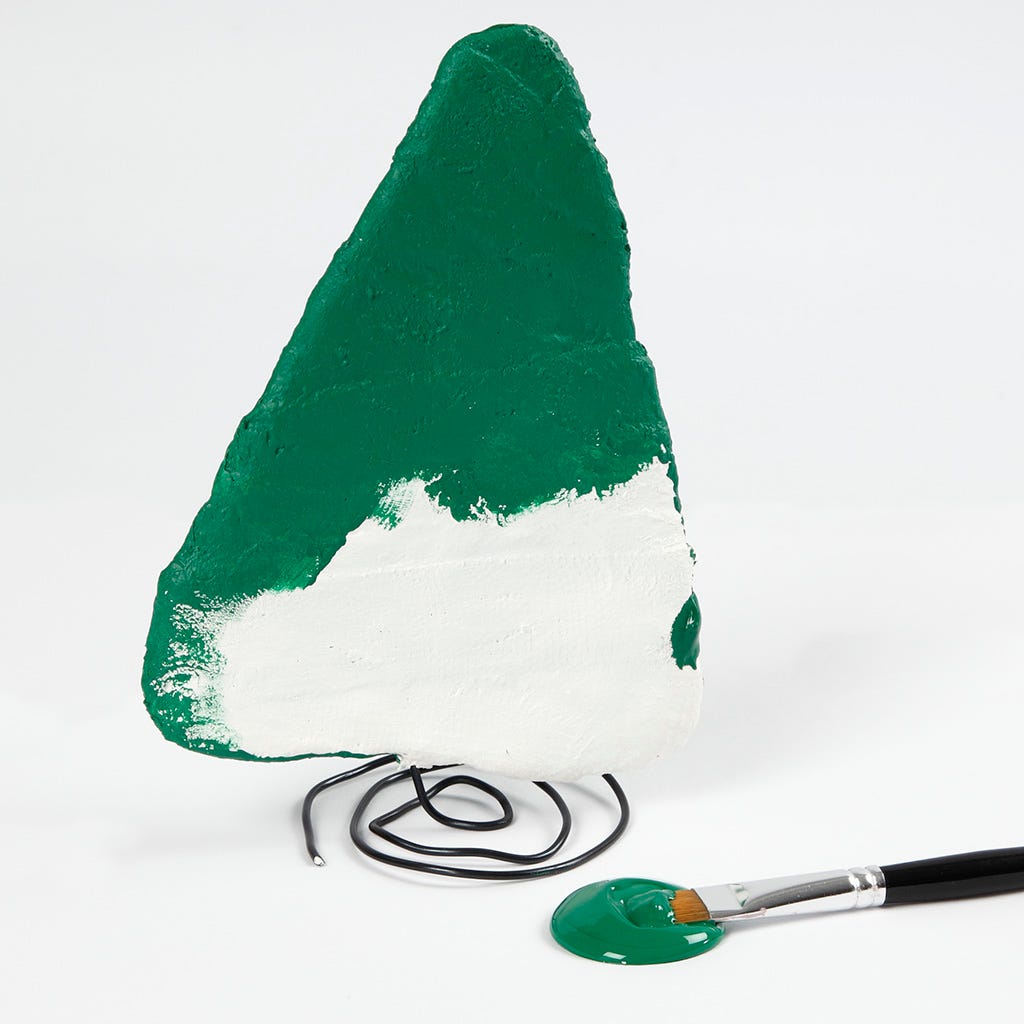 4
Paint the hardened gauze bandage shape with Plus Color craft paint and leave to dry before the next step.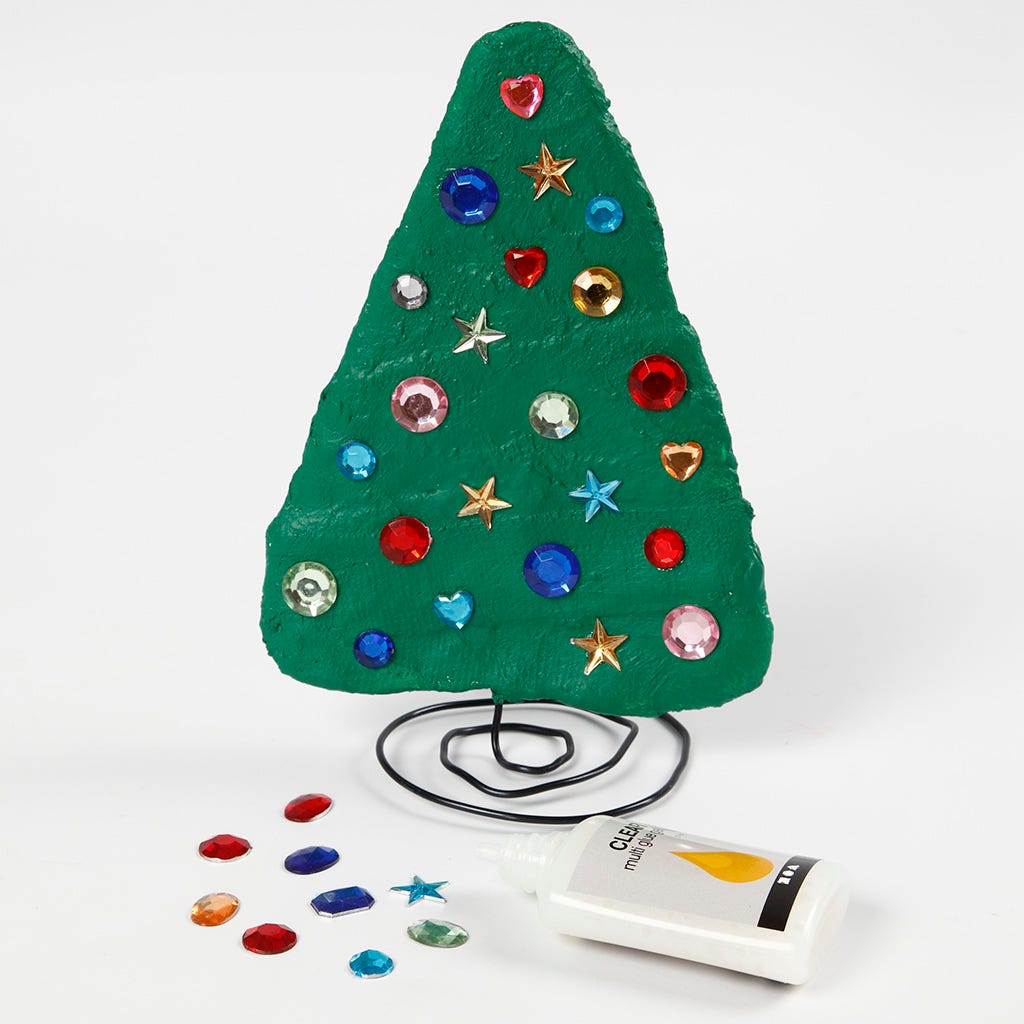 5
Attach rhinestones with liquid glue (Clear Multi Glue Gel).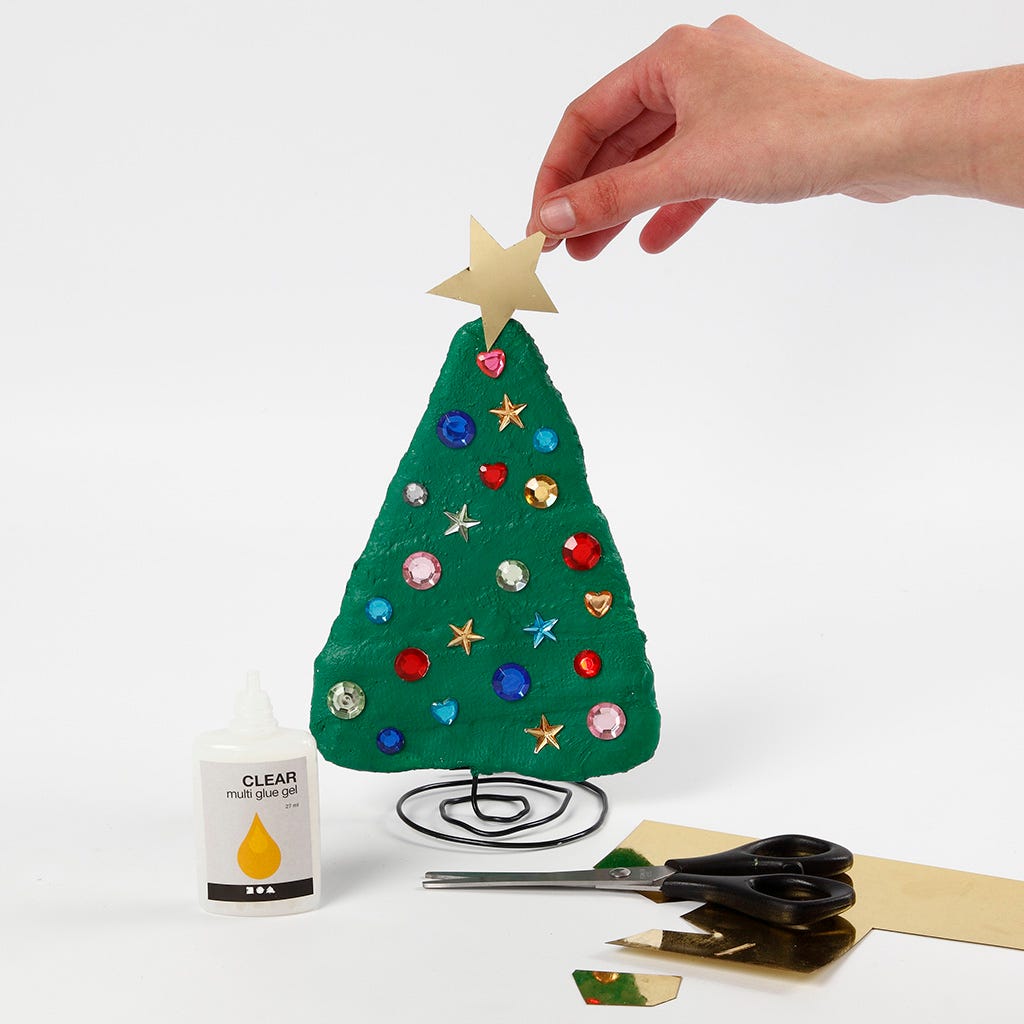 6
Cut out a star from gold metallic foil card and attach it onto the top of the tree using Clear Multi Glue Gel.