A black Wedding Card with Design Tape Borders
A wedding card from black card decorated with textured paper, Design Tape and rhinestone hearts.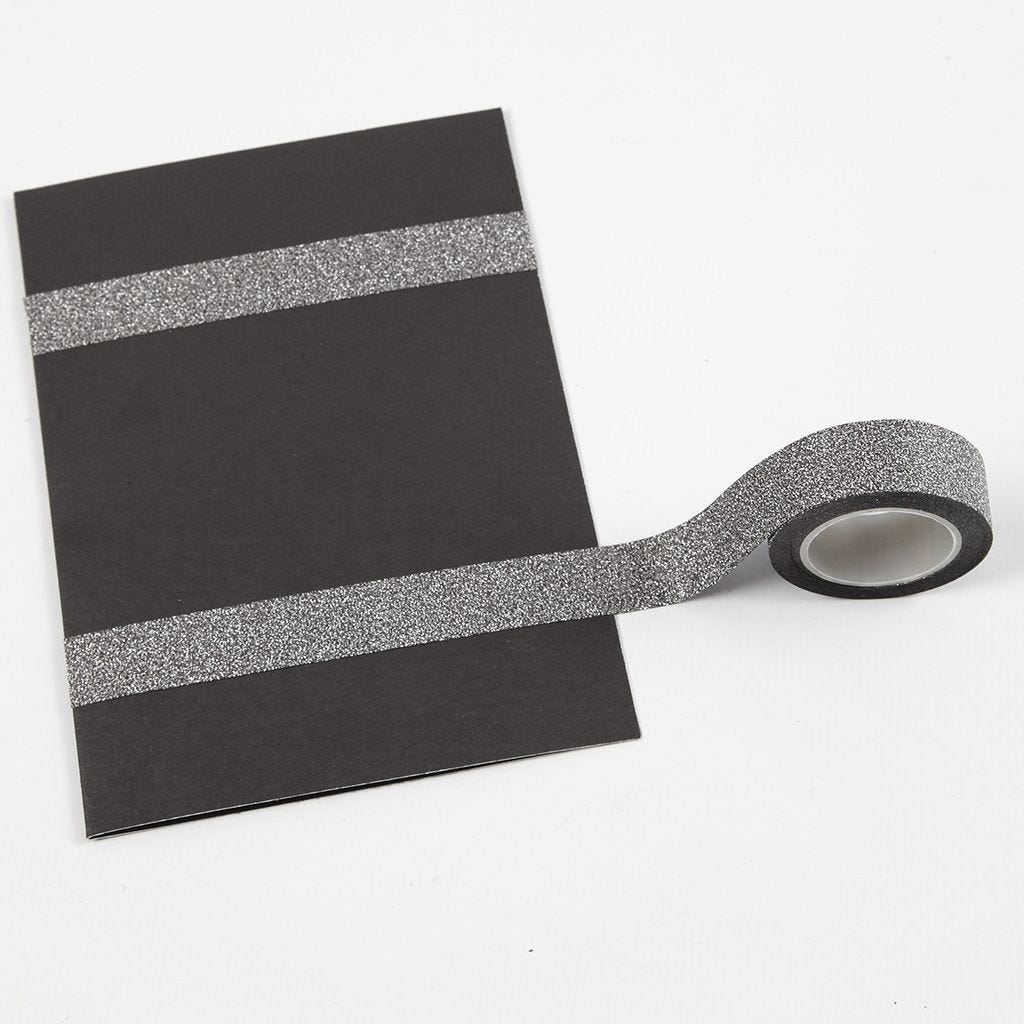 1
Attach two strips of Design Tape to the front of the card an equal distance from the edges (approx. 2.5 cm).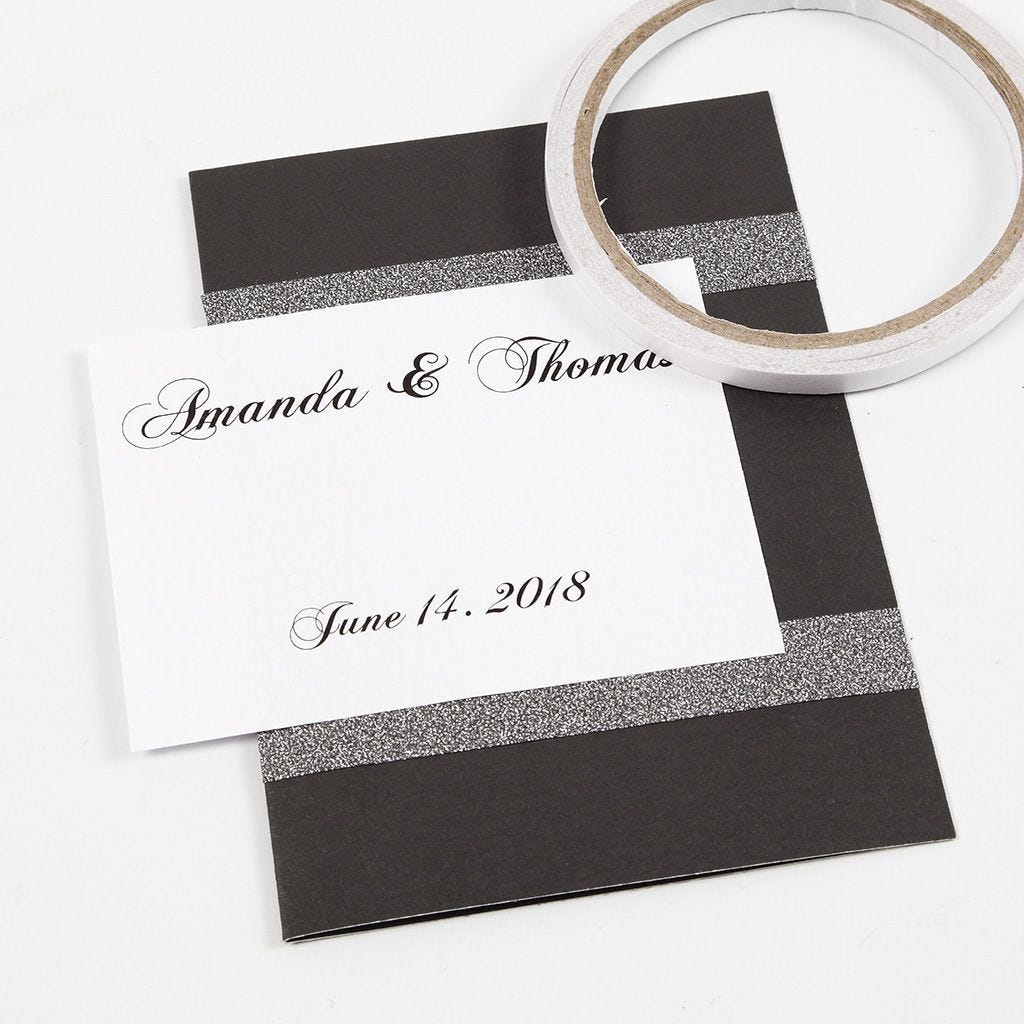 2
Print text on a piece of textured paper, trim and glue it onto the front of the card using double-sided adhesive tape.