A black Terracotta Money Box with Marker-Drawings
This matt black terracotta money box is varnished with decoupage lacquer and when dry, it is decorated with drawings and text using opaque glass and porcelain markers.
How to do it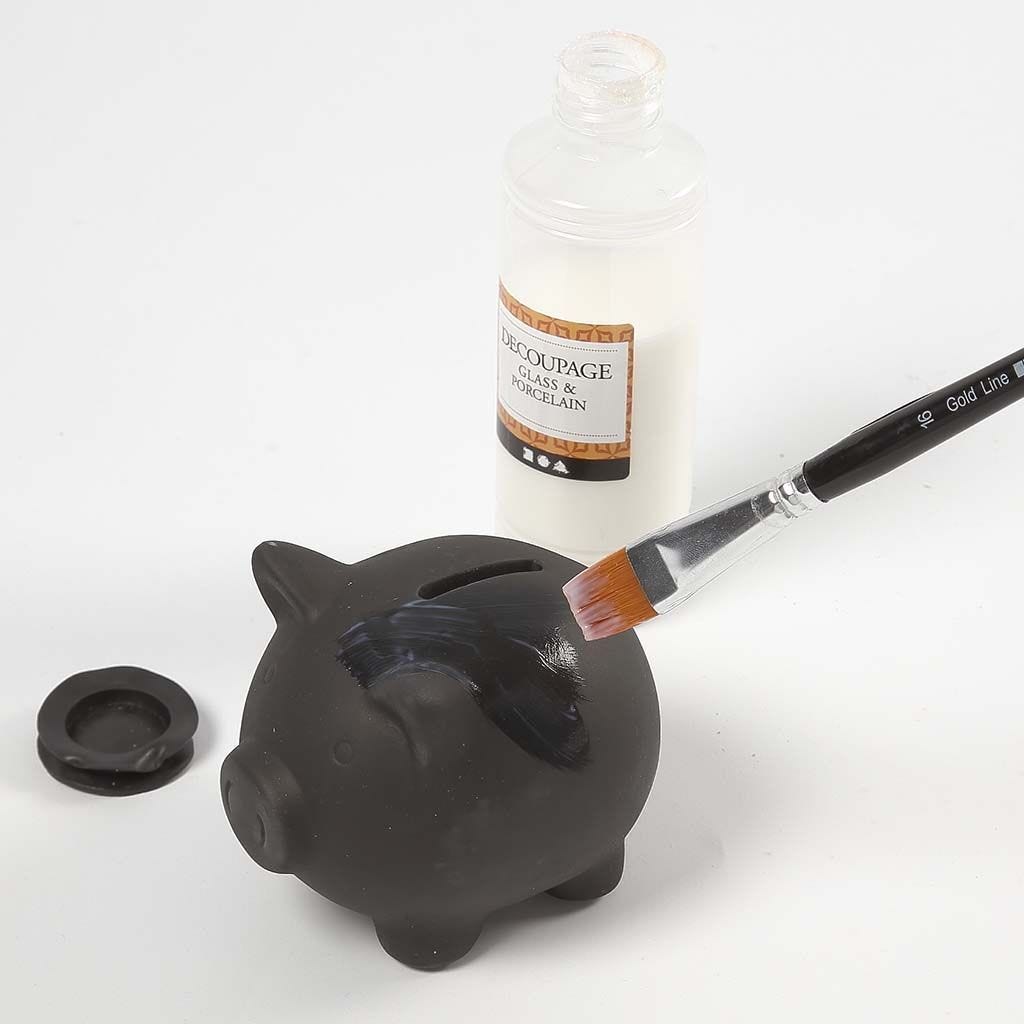 1
Remove the rubber plug from the bottom of the money box. Varnish the terracotta pig with decoupage lacquer for glass and porcelain. This makes the surface easier to draw on and the marker becomes more economical in use.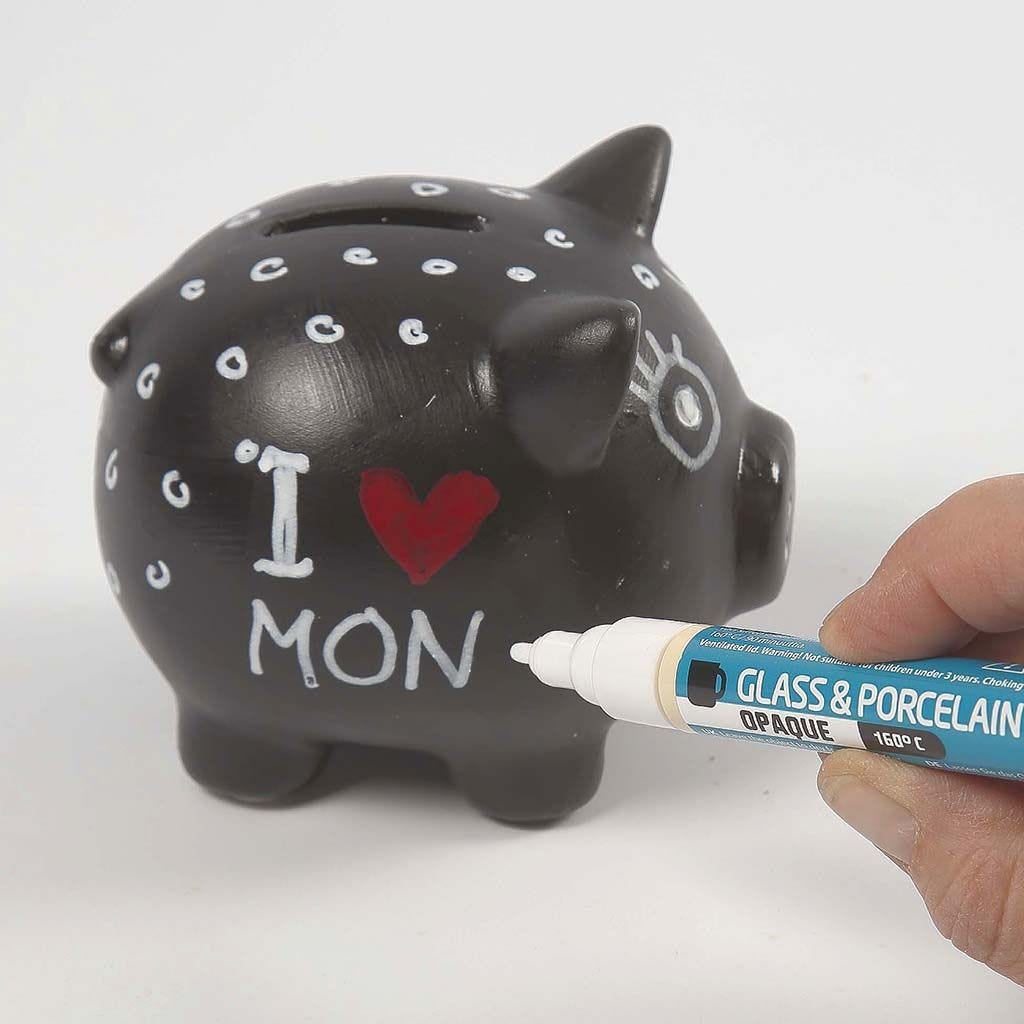 2
Draw and write according to your own imagination with opaque glass and porcelain markers. Leave to dry.