A Black T-Shirt decorated with 3D Liner
A Black T-Shirt decorated with 3D Liner
The design on the T-shirt is made by applying 3D Liner neon-coloured dots. How to do it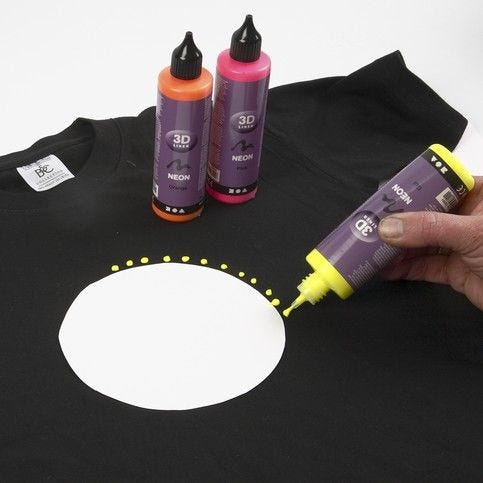 1.
Apply the 3D Liner dots directly onto the T-shirt from the bottle tip. You may make a template beforehand as a guide for your design when applying the dots. Let the decorated T-shirt dry for a minimum of 48 hours. Now the T-shirt may be washed by hand or inside out in the washing machine at a low temperature.
Copyright © 2013-present Magento, Inc. All rights reserved.