A black Leather Bracelet with Charms and a magnetic Clasp
A black Leather Bracelet with Charms and a magnetic Clasp
Each of the black bracelets are made from a piece of thick leather cord. Metal charms are attached. These are made from an eye pin and a round jump ring with a metal charm or freshwater pearl plus a bead cap and a spacer bead. How to do it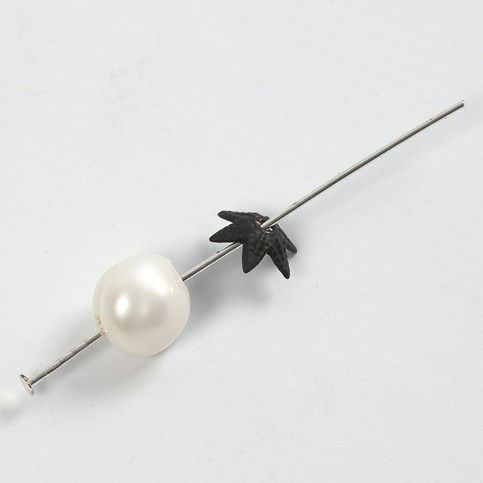 1.
Put a freshwater pearl and a bead cap onto an eye pin.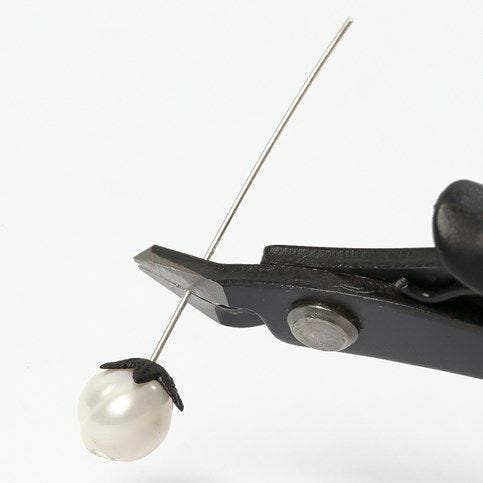 2.
Use pliers to cut off the pin 8mm from the freshwater pearl with the bead cap.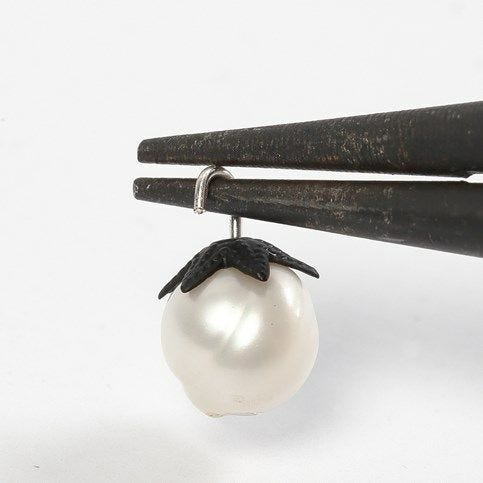 3.
Use round nose pliers for twisting the pin to form a loop (See our Jewellery School on our homepage for instructions. Enter 12280 in the search box).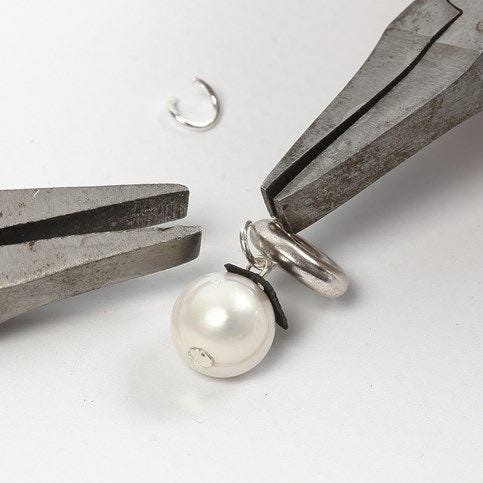 4.
Use two flat nose pliers – one to hold on with and the other for working with. Now insert a round jump ring to the loop and a spacer bead to the round jump ring.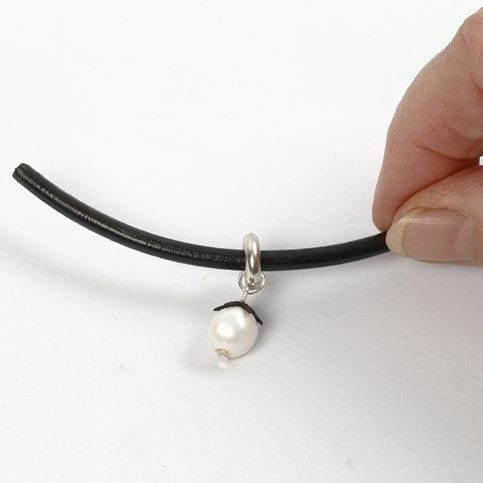 5.
Cut a suitable piece of 4mm thick leather cord (individually measured). Here we have used a 19cm piece of leather cord. Pull the finished pendant onto the leather cord.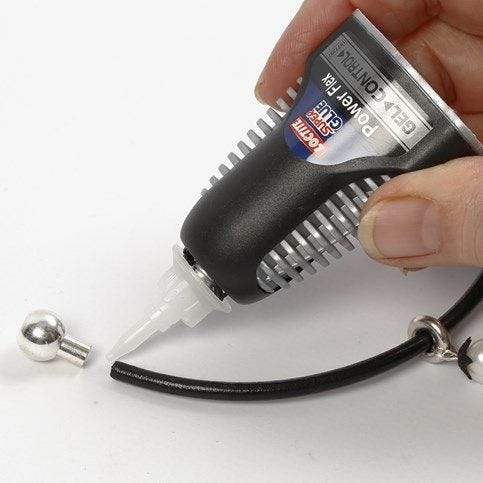 6.
Glue each end of the leather cord inside one part of the hollow, two-part magnetic clasp. Use Loctite super glue.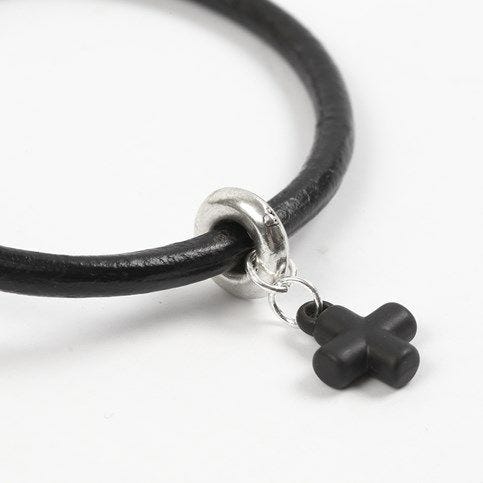 7.
A pendant with a metal charm: attach a round jump ring to the loop of the small metal charm and then a round jump ring to the round jump ring (enabling the pendant to "dangle"). Attach a spacer bead to the outer round jump ring.